Live Chat and Visitor Tracking Software for Shopify
Engage prospects, track visitors and enhance customer service through SalesIQ. Assign rules and route hot leads to top reps.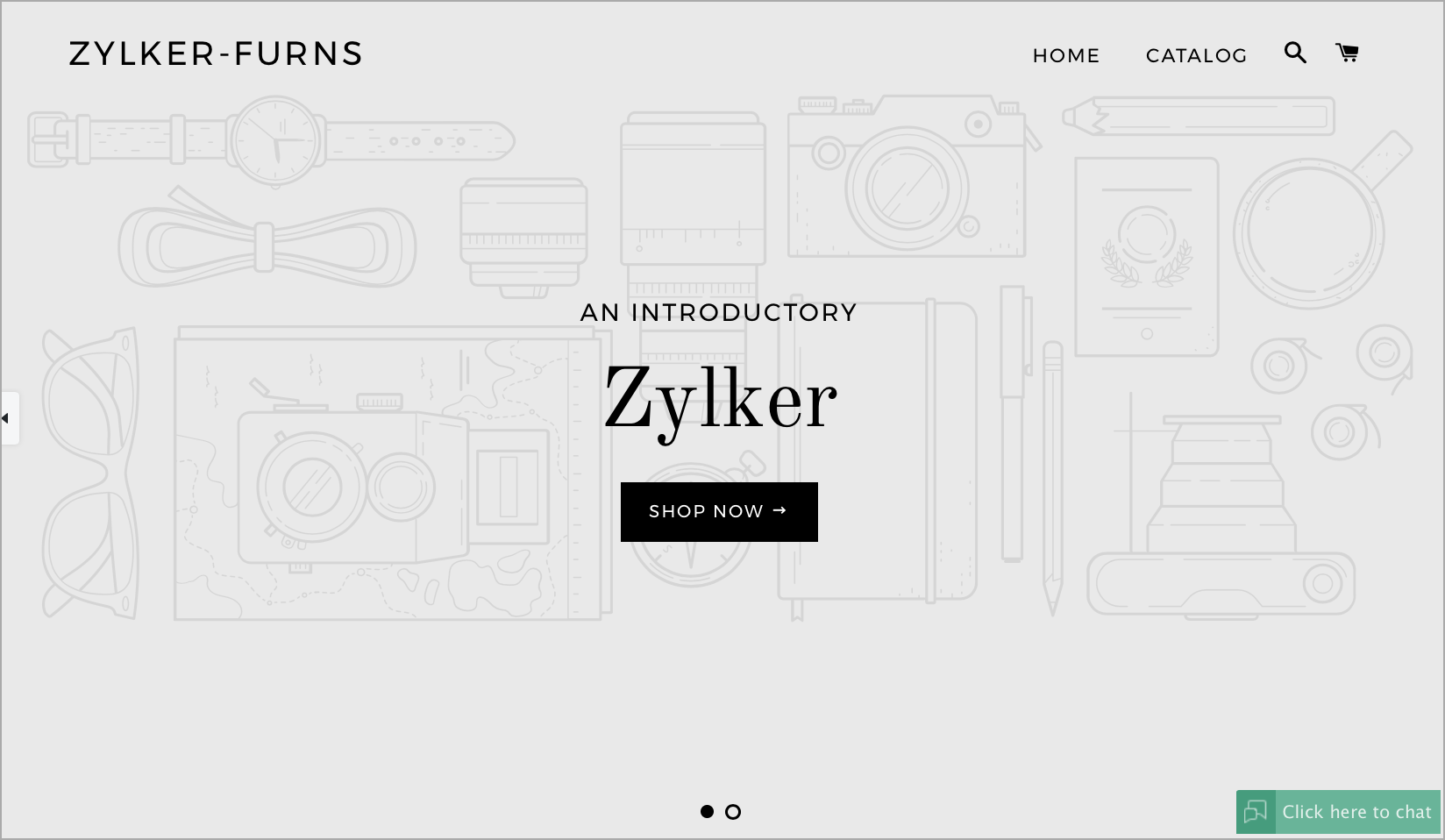 Configuring Zoho SalesIQ to your Shopify web store
Shopify Plugin Installation
Log on to your store's admin panel and Access "Apps", under "Configuration" and search for Zoho"SalesIQ" 
Select "Get App".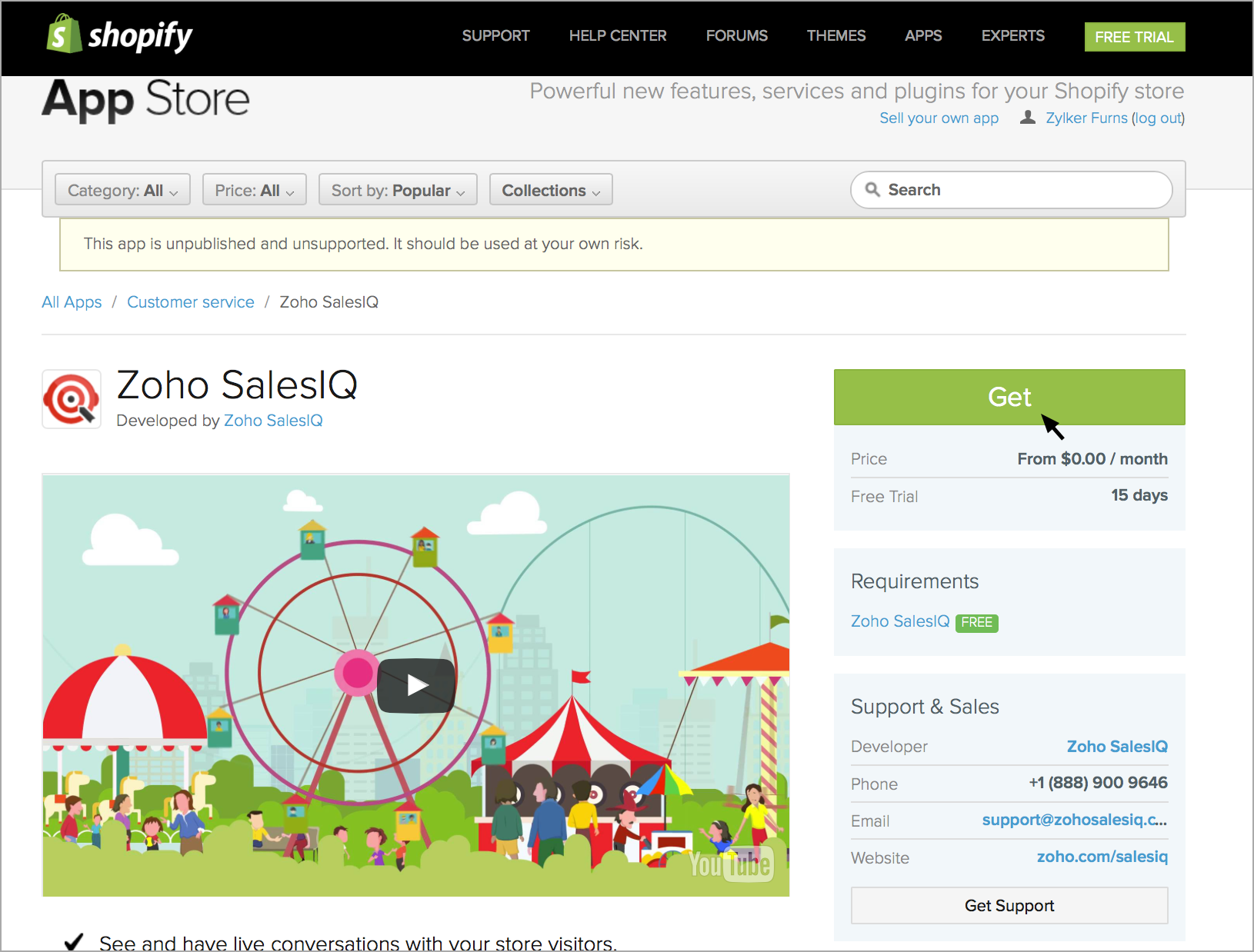 Click "Install Zoho SalesIQ"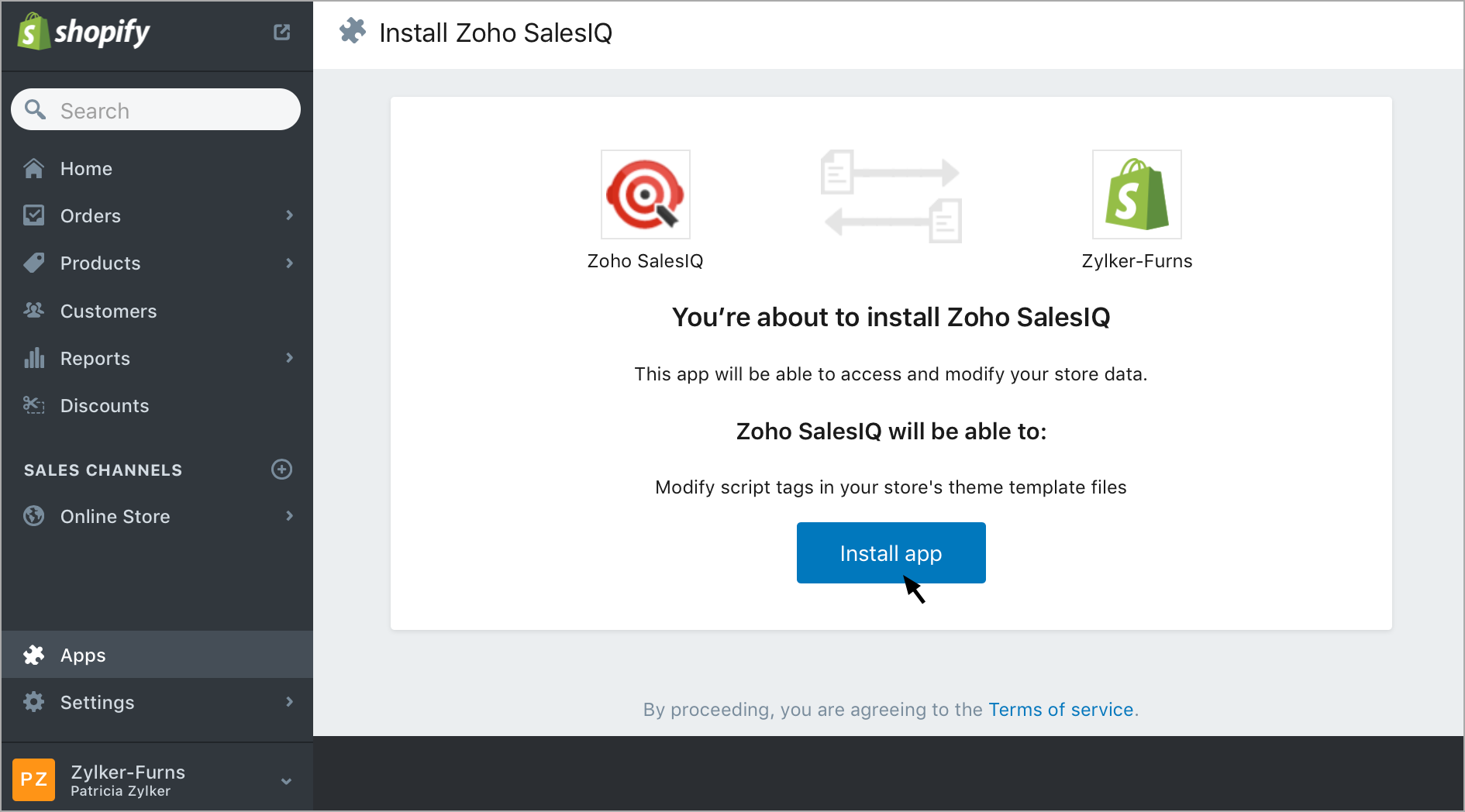 Enter your Zoho SalesIQ login credentials and select "Click here to add widget".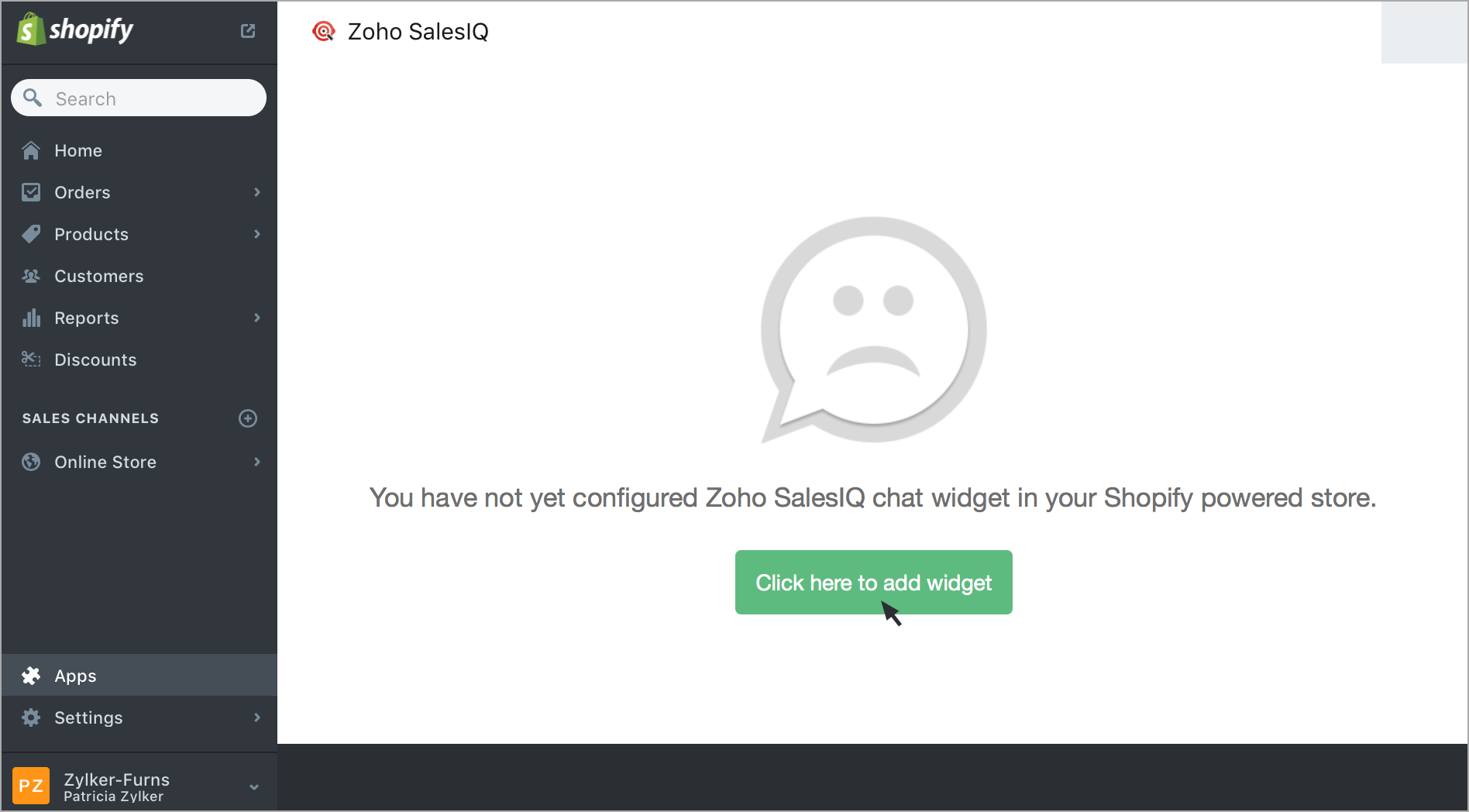 You will be listed with the Web embeds available in Zoho SalesIQ. Select the embed which you like to add to your Shopify store or create a new embed by clicking on "Add more widget".
Click "ok" to save your changes or "cancel" to disregard.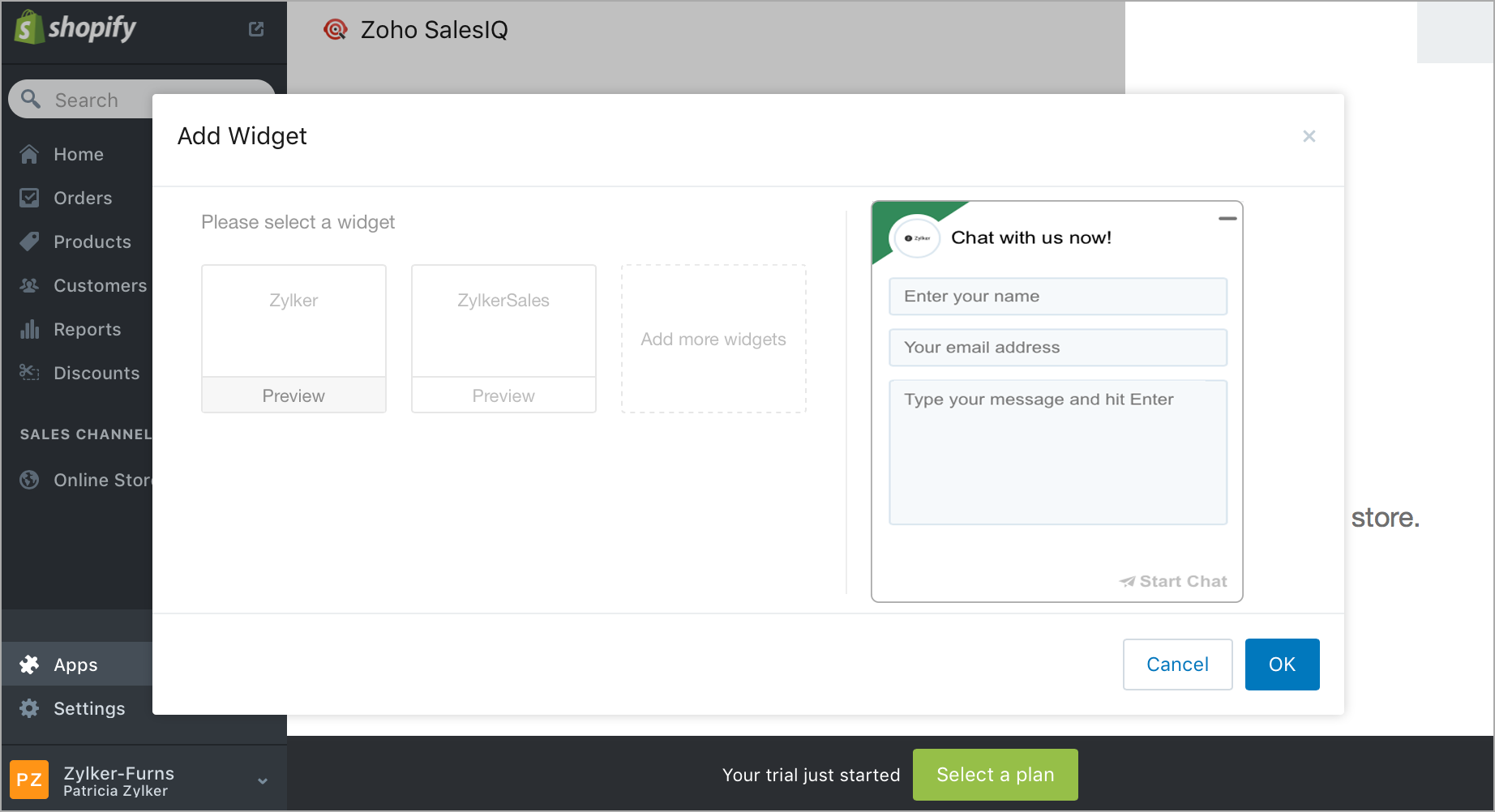 Admin settings
Once the chat widget is added to your website you will be provided with four options on your admin panel.
Change Widget – Allows you to change the existing widget from your Shopify powered store.
Customize Widget - Allows you to customize the appearance of the chat widget.
Remove Widget – You can remove the chat widget from your Shopify powered store just with the click.
Go to SalesIQ – Easy access to your Zoho SalesIQ operator console.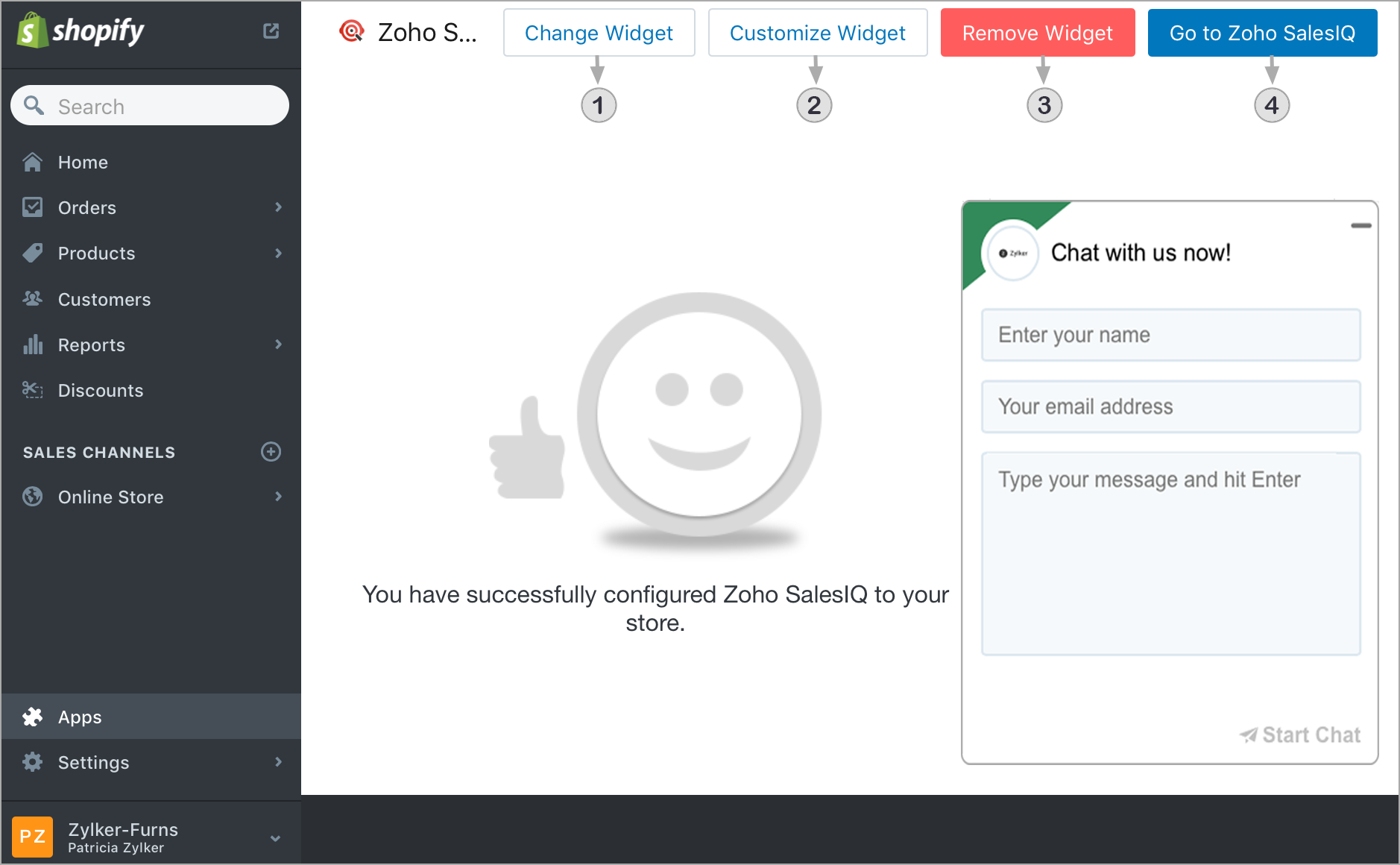 Shopify Installation through admin page
Log into your shopify administration area.
Click on "Themes"
Choose "Template Editor"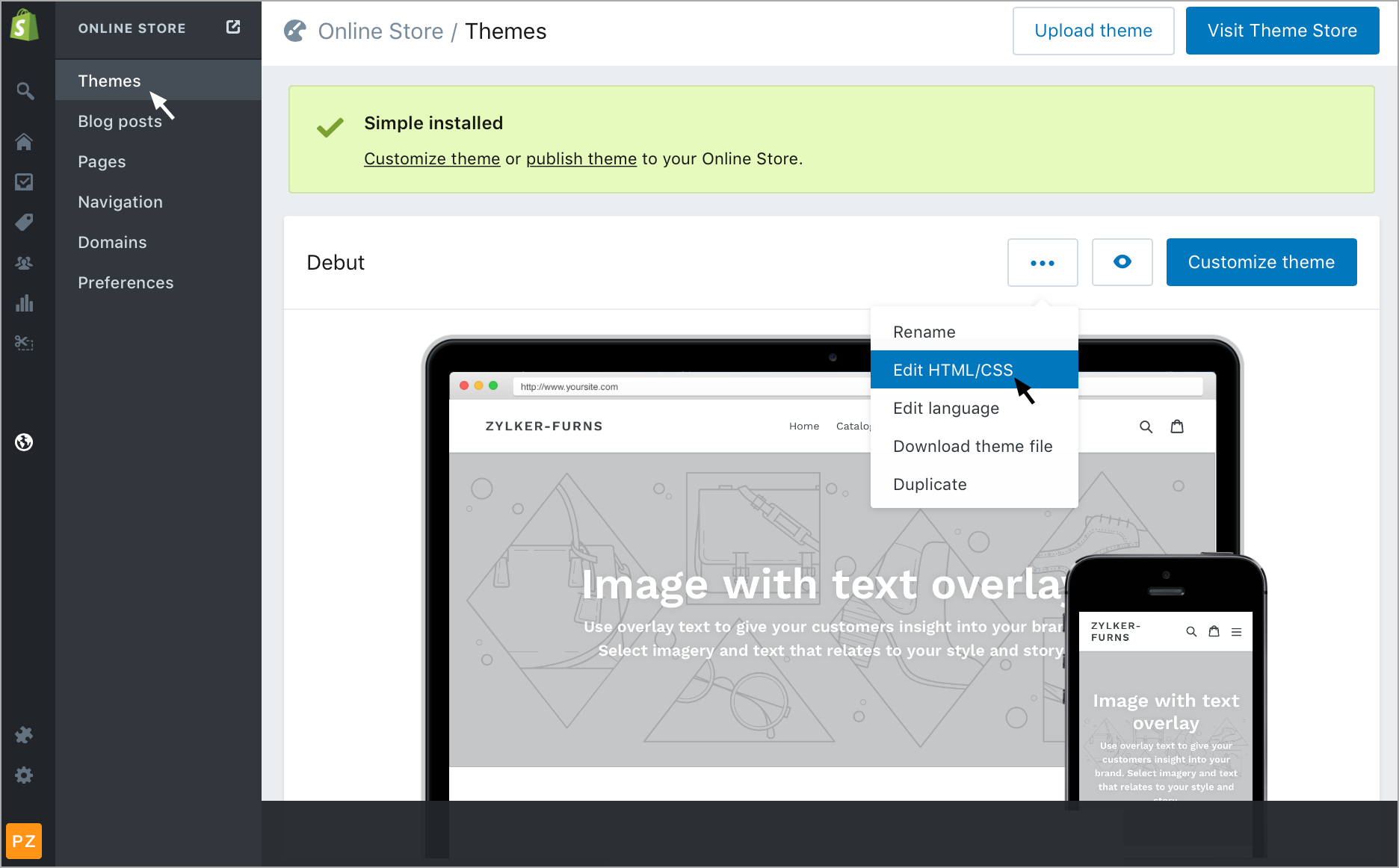 Click on "Theme.liquid" under Layouts.
Scroll to the bottom of the editor panel and "paste" Zoho SalesIQ code between the body tags. Then click "save".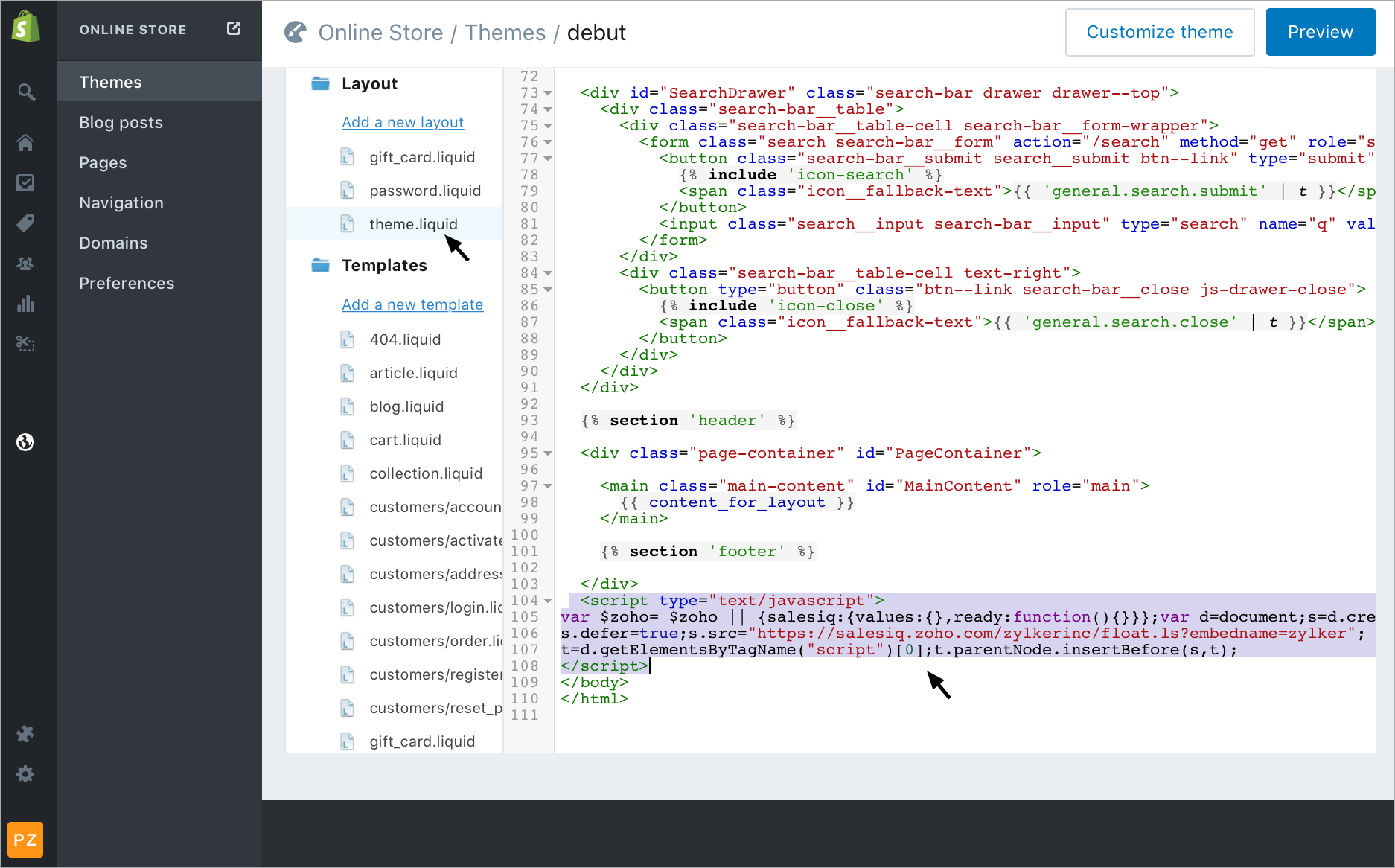 Getting your Zoho SalesIQ Code Snippet
Login to your Zoho SalesIQ Operator console.
Navigate to Settings -> Websites, click on the name of the website you are attempting to include in a page.
Select Live Chat. In the Installation section, click Copy this code to copy the code snippet.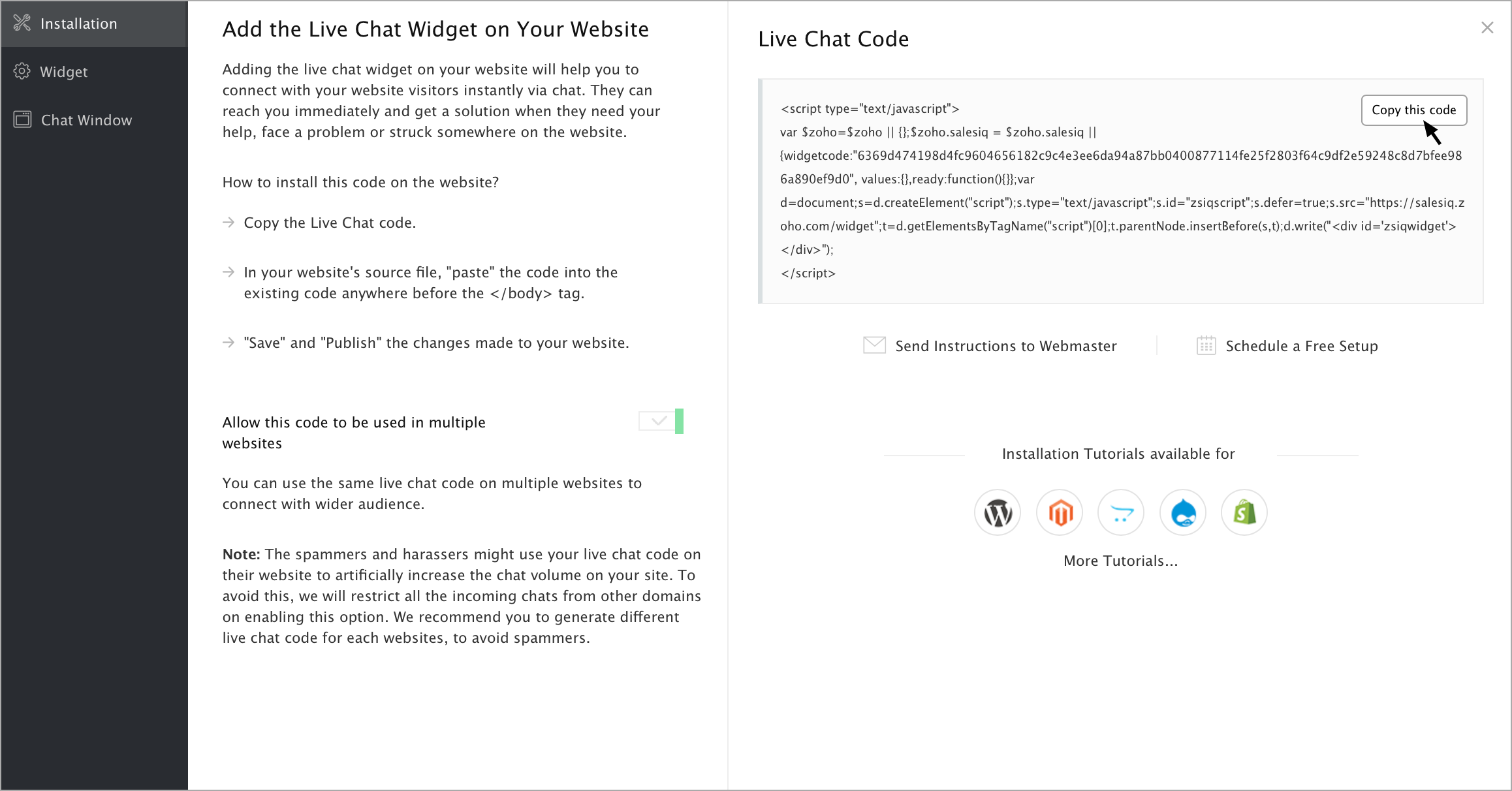 Note: To receive live chat notifications you should be logged in to https://www.zoho.com/salesiq/