Real-Time Chat Language Detection and Translation in SalesIQ
How to translate the chat?
You can now support your visitors from different countries with different languages. Zoho SalesIQ instantly uses Google translator to translate the visitor messages on receiving the chat. Once the chat is received a notification message stating the "language detected! Would you like to translate? Accept or Cancel". Click on "Accept" to get the chat translated or click on the "Cancel" to continue with the visitor language.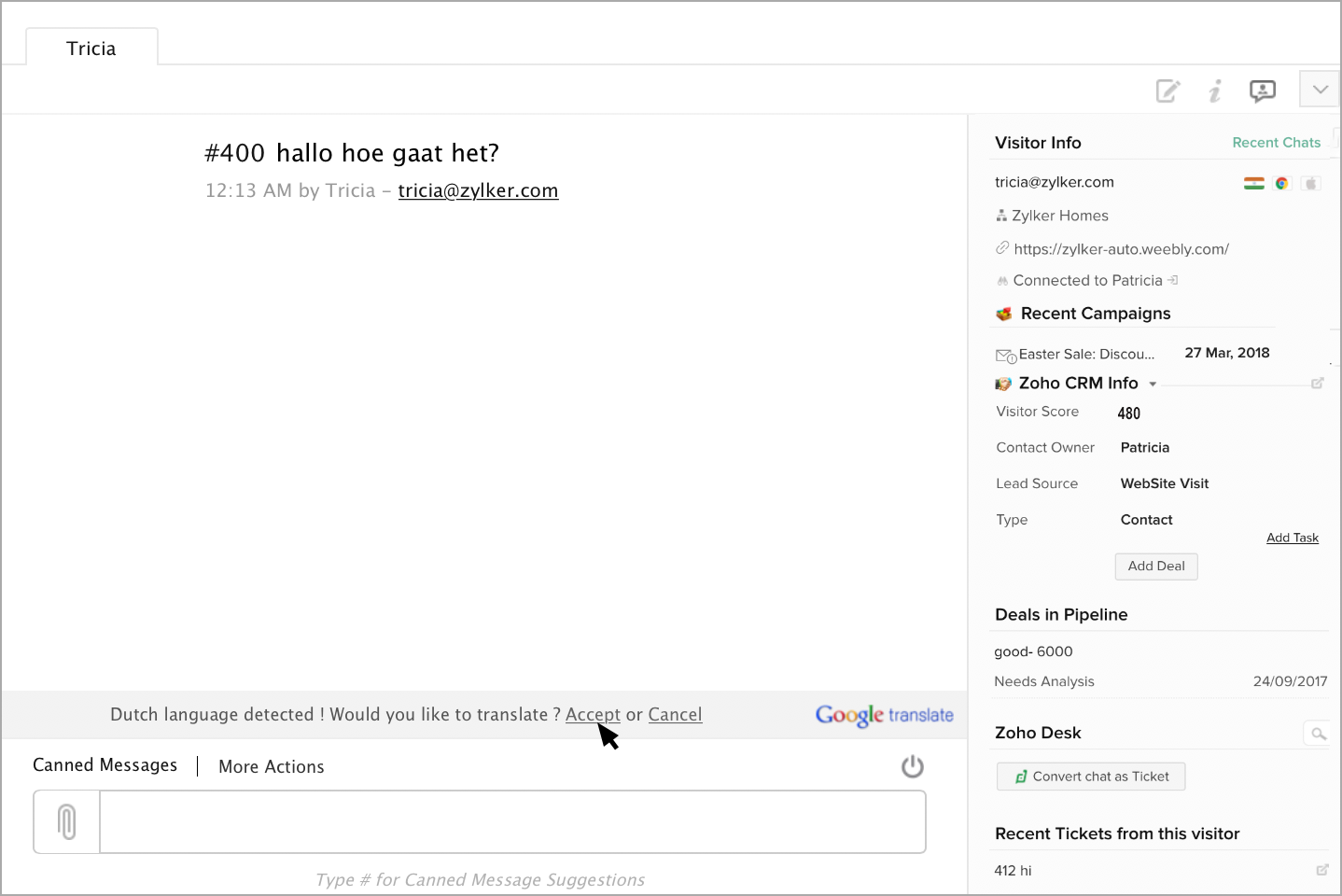 The chat will be translated automatically once the "Accept" is clicked.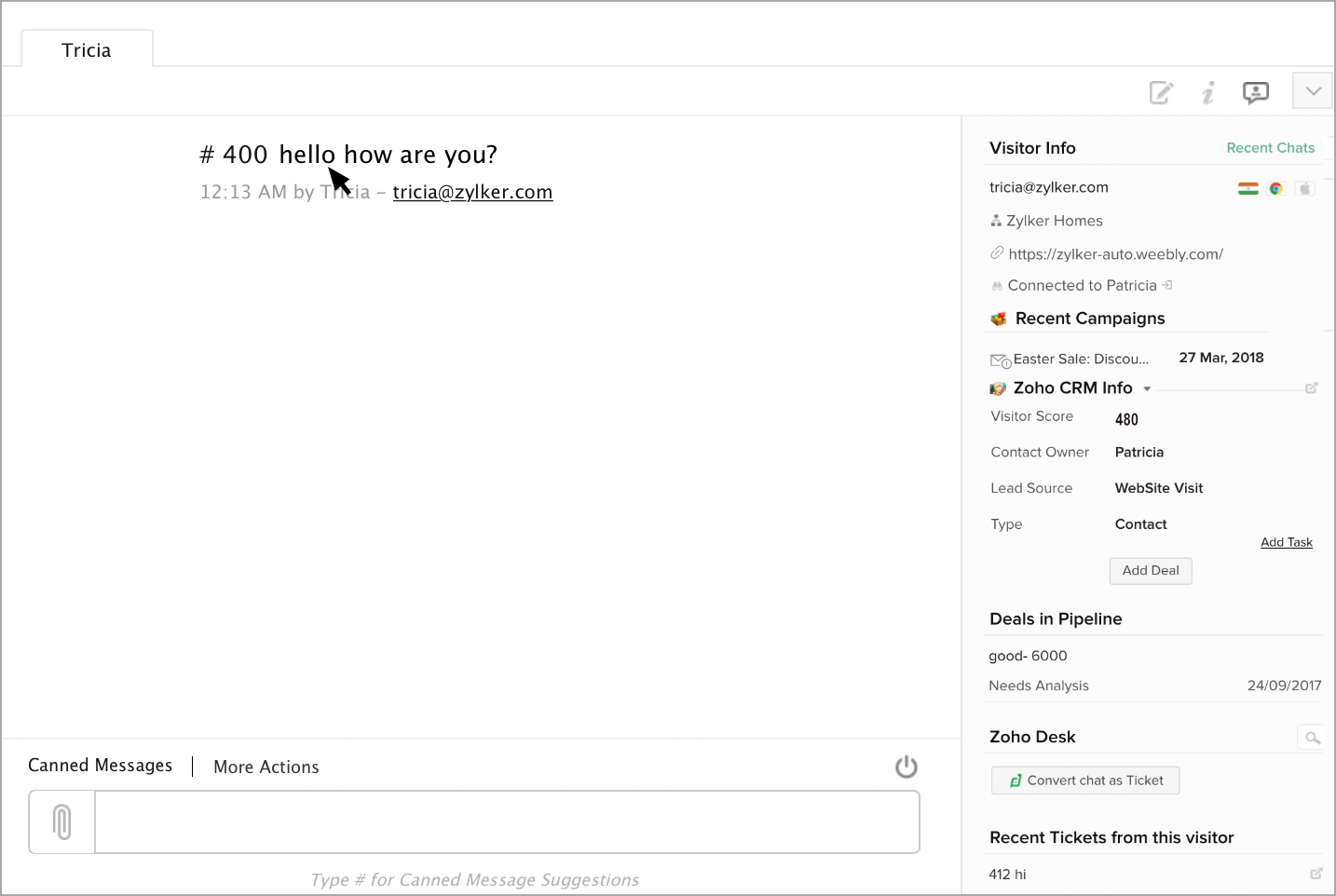 Stop Translation During Chat
If you like to continue with the visitor local language during the chat. You can stop the translation at any time during the chat. 
To stop Translation:
In the chat window, click on "More Actions".
Then click on the "Stop Translation".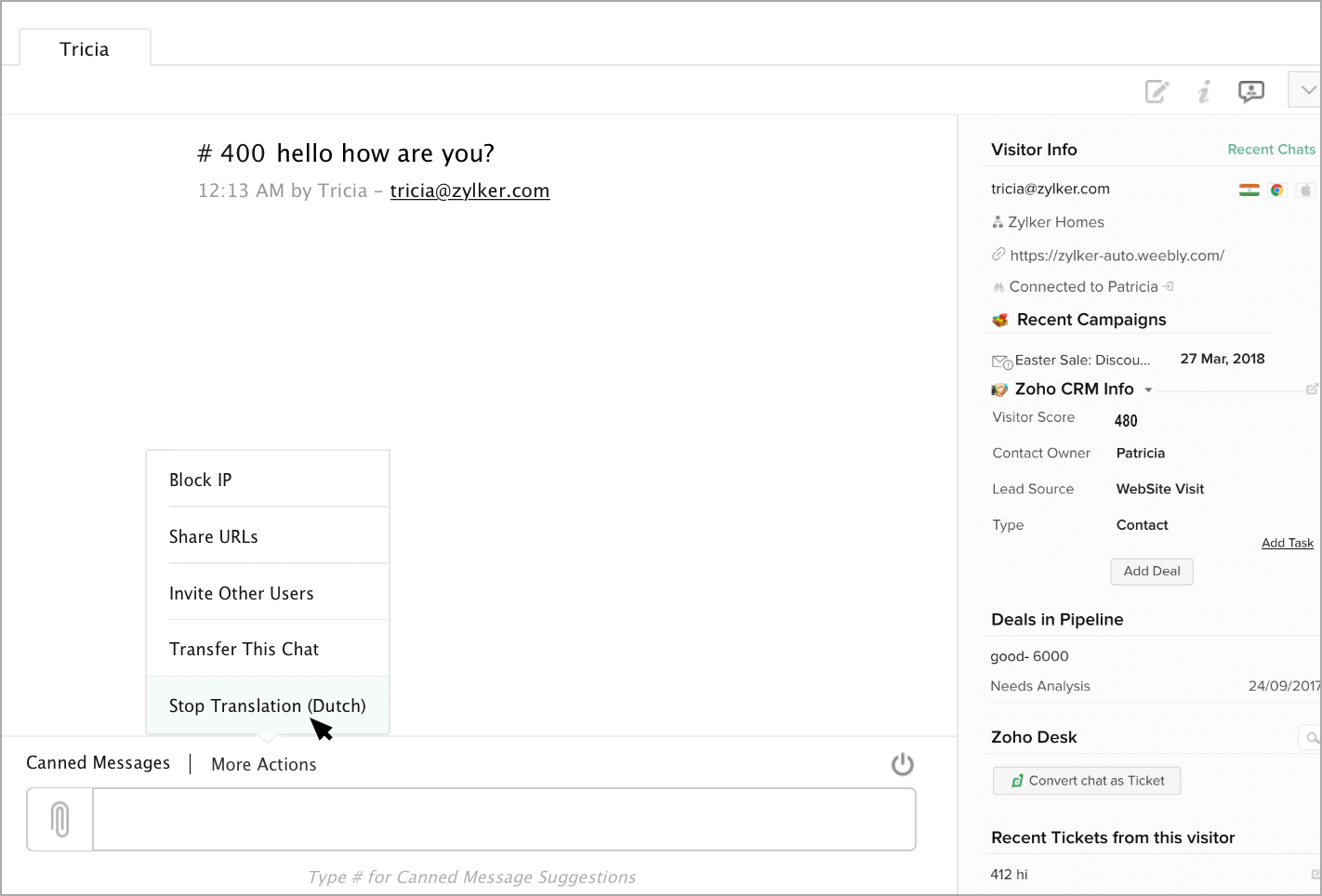 Continue Translation Again
You can continue translation on need even if it is been stopped before.
To Continue Translation:
In the chat window, click on the "More Actions" below the chat screen.
Click on the "Translate This chat".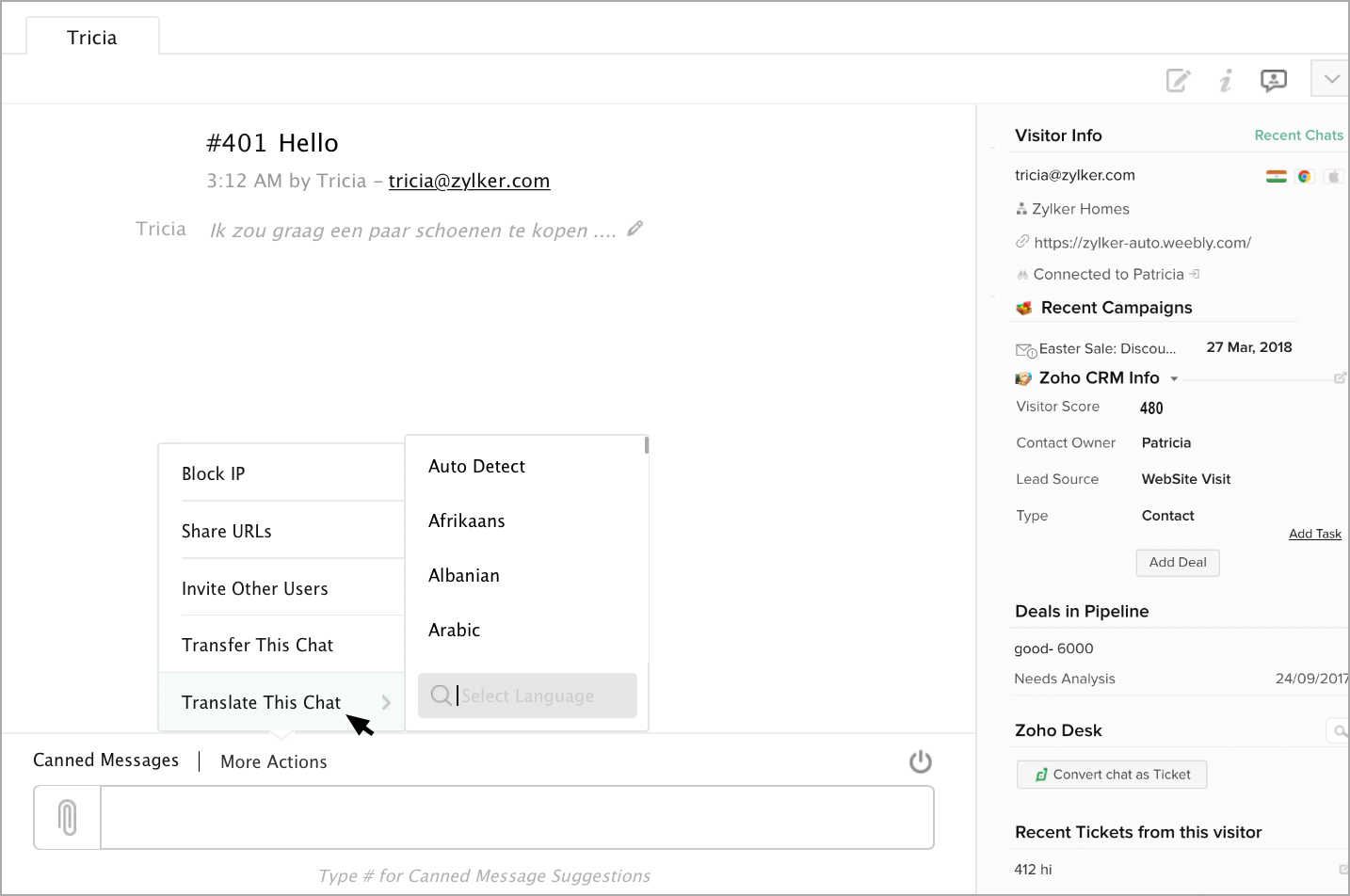 Auto-Detect Language and Translate the Chat
If the language of the visitor is unable to detect, then by enabling the Auto-Detect option the language can be auto-detected and translated.
Click on the More Actions ->Translate this Chat
Then, choose the "Auto-Detect" option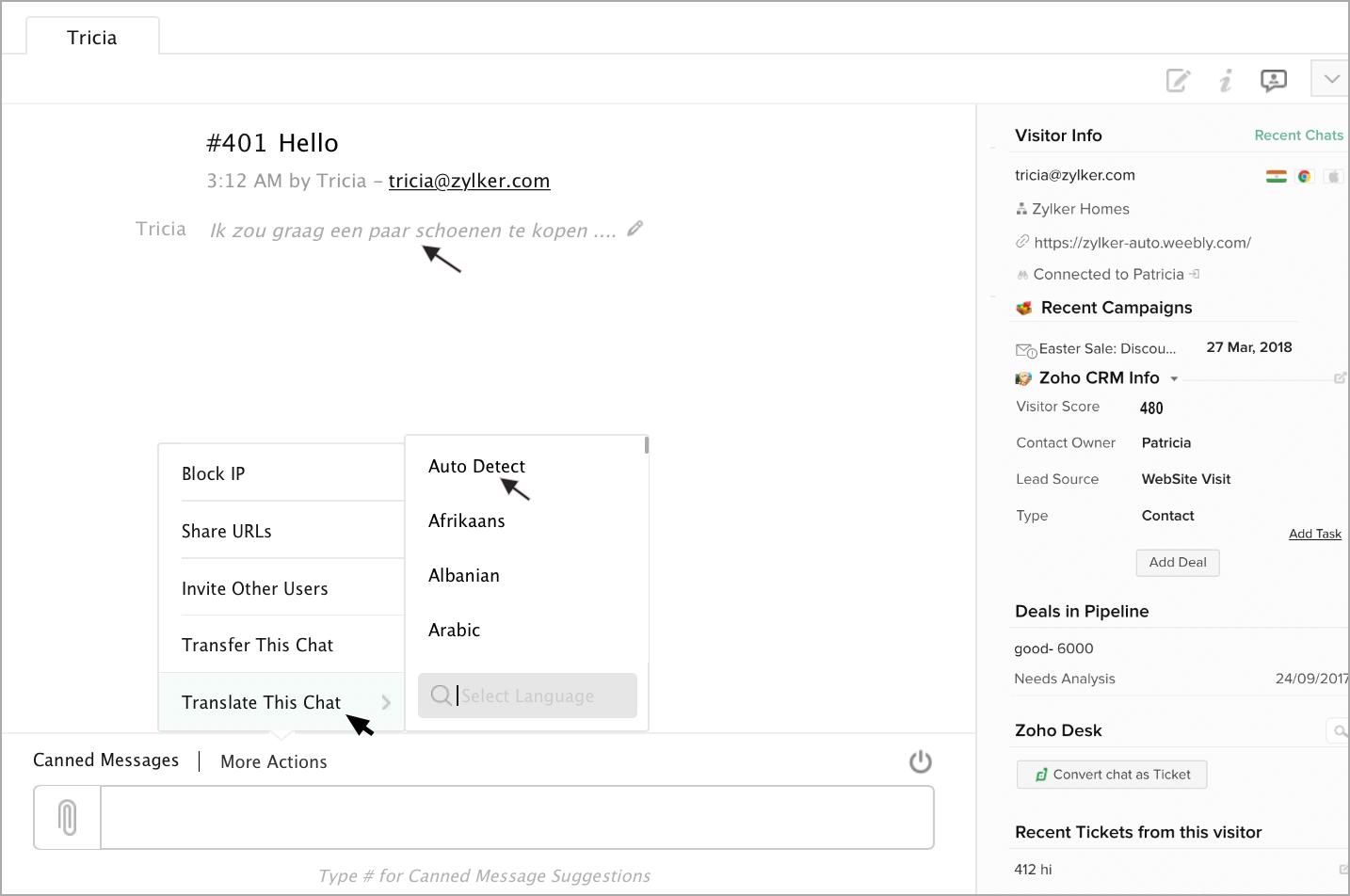 The Confirmation message to detect and translate the chat will then appear. The Language detected will be translated to the operator language and displayed.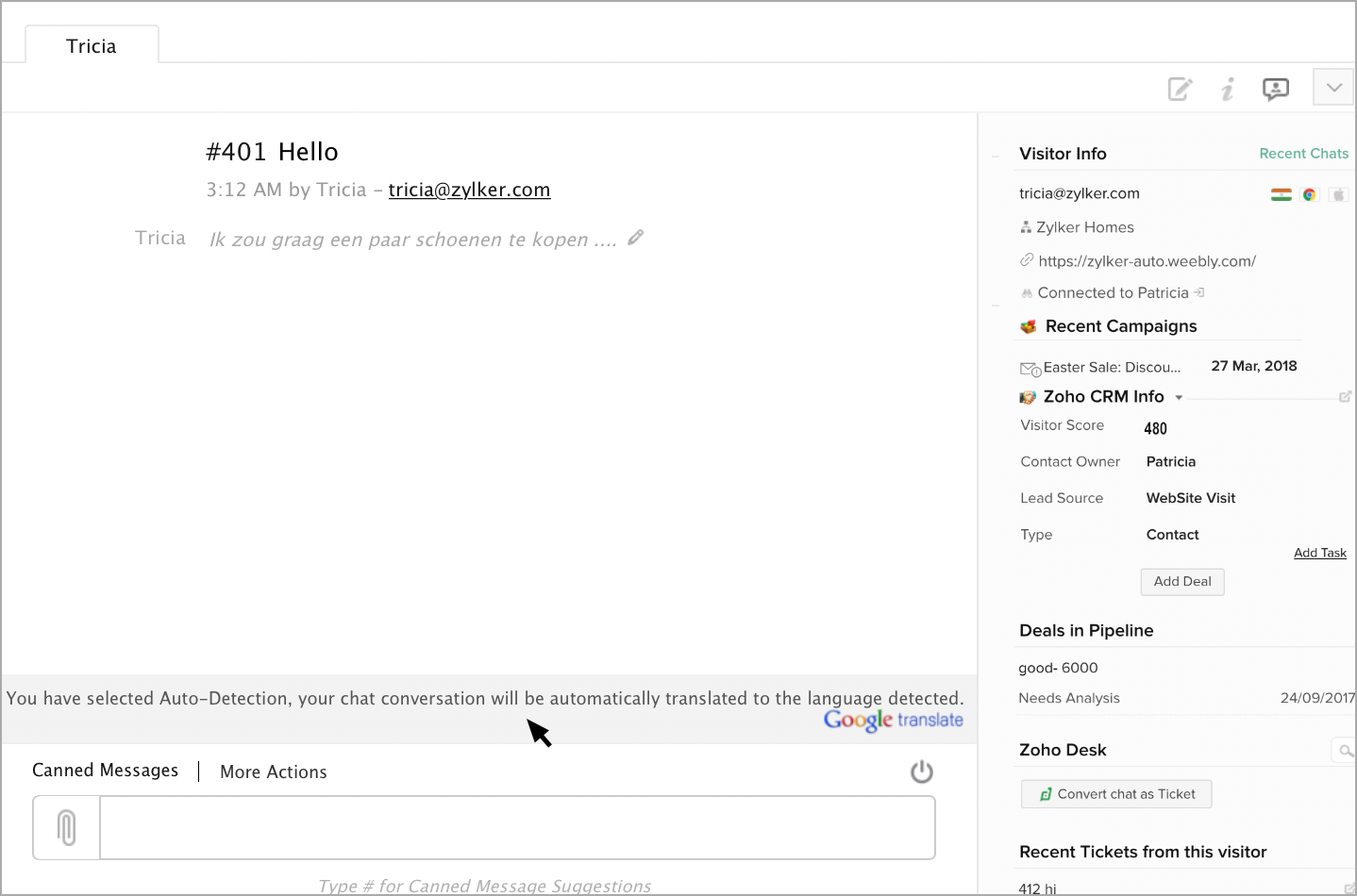 To View the Original Transcript
If you wish to view the Original Transcript, then click on the "Original Transcript" that appears on the top of the screen.
Note:To get the Google translation activated make sure you enable it in Portal Settings.