Need for a highly secure virtual meeting platform in 2023
With the exchange of sensitive business information and user data over the internet, security is crucial for online meeting platforms. That's why Zoho Meeting makes security a top priority.
Zoho Meeting's audio and video feeds are protected by TLS 1.2 protocols, with customer data encrypted using the latest 256-bit AES encryption standards. To keep your confidential discussions private, you can lock your virtual meetings and keep malicious intruders from breaking into your meeting and invading your privacy.
Learn more about Zoho Meeting security features.
Key features of our virtual meeting platform
How to setup a virtual meeting with Zoho Meeting
Zoho Meeting's virtual conferencing solution helps you save travel costs and set up virtual meet-ups with just a few clicks. Here's how you schedule a virtual conference call using Zoho Meeting's virtual conferencing platform.
Step 1:Log in to Zoho Meeting.
Step 2:Click Schedule.
Step 3:Enter the title, date, time and planned duration of your meeting.
Step 4:By default, it will auto-populate the timezone set under My Settings. Change the timezone, if required. You can click the drop-down menu to select a different time zone.
Step 5:By default, you will be the presenter of the meetings that you schedule. Use the dropdown arrow next to the presenter's name if you wish to assign the presenter role to other members in your organization. An email will be sent to them notifying about the same.
Step 6:In the Participants field, invite participants by entering their email address.
Step 7:Enter the Agenda for your meeting and click Save to schedule your virtual conference call.
Pass the baton with a single click
Using Zoho meeting's simplified virtual meeting control, you can quickly request control from your meeting's moderator, share your remote screen, switch presenters, mute participants, and remove unwanted participants in your online meeting.
Types of virtual meetings
Pros & Cons of virtual meetings
Advantages of conducting virtual meetings
Efficient remote sessions
Virtual meetings facilitate effortless remote sessions between teams, replacing traditional physical meetings where everyone needs to be in the same location.
Lower cost and effort
The large cost and effort that goes into conducting offline meetings can easily be reduced by connecting via virtual meetings over the internet on virtual meeting platforms.
Flexible work
Virtual meetings open up a flexible work environment for remote business teams. They empower professionals to work from the location of their choice and still be connected with their colleagues.
Disadvantages of conducting virtual meetings
Connectivity
As virtual meetings happen over the internet, network issues can sometimes cause delays or downtime in remote meetings.
Such issues can be easily resolved by choosing a quality virtual conferencing platform like Zoho Meeting that optimizes feeds according to bandwidth, providing seamless connectivity on the virtual session for your entire team.
One time for all
With everyone connected remotely, it's possible some team members live and work in different time zones. In such cases, instant virtual meetings won't always work for business teams.
This can be easily fixed by scheduling meetings before the date of the meeting. Be sure to choose a virtual conferencing platform in the likes of Zoho Meeting that automatically translates the scheduled meeting time across your team members' time zones.
Level up your virtual presentations using our in-house virtual
meeting software
Present virtually with confidence using our web-based virtual conferencing software, which does not require any additional downloads
Share your screen while meeting remotely to enhance your virtual participant engagement
Chat with your participants while virtually meeting online to communicate more efficiently
Embed your virtual meeting's custom link on a webpage or in a social media post to increase your audience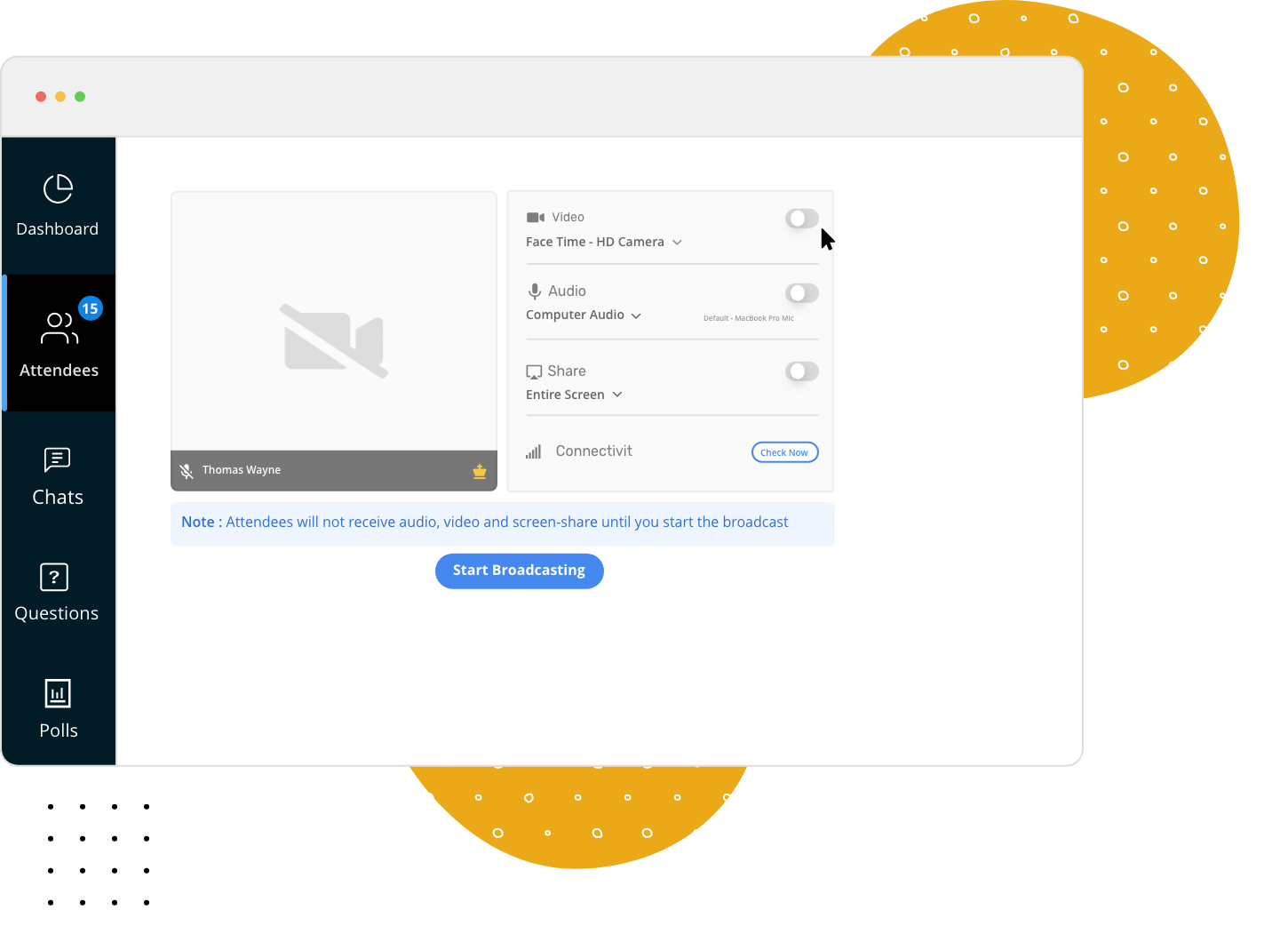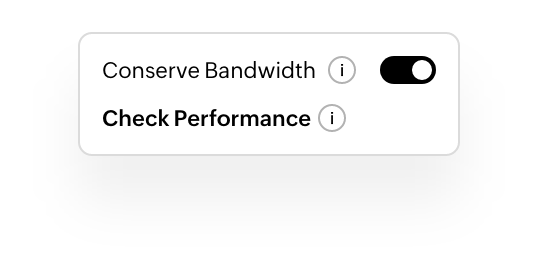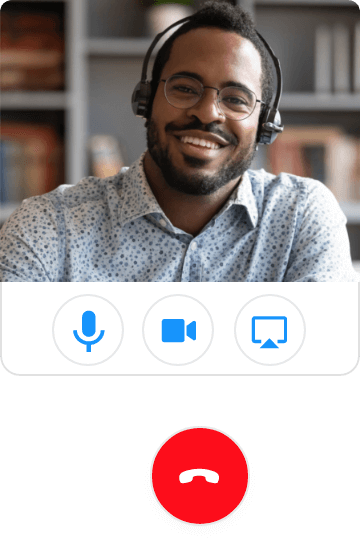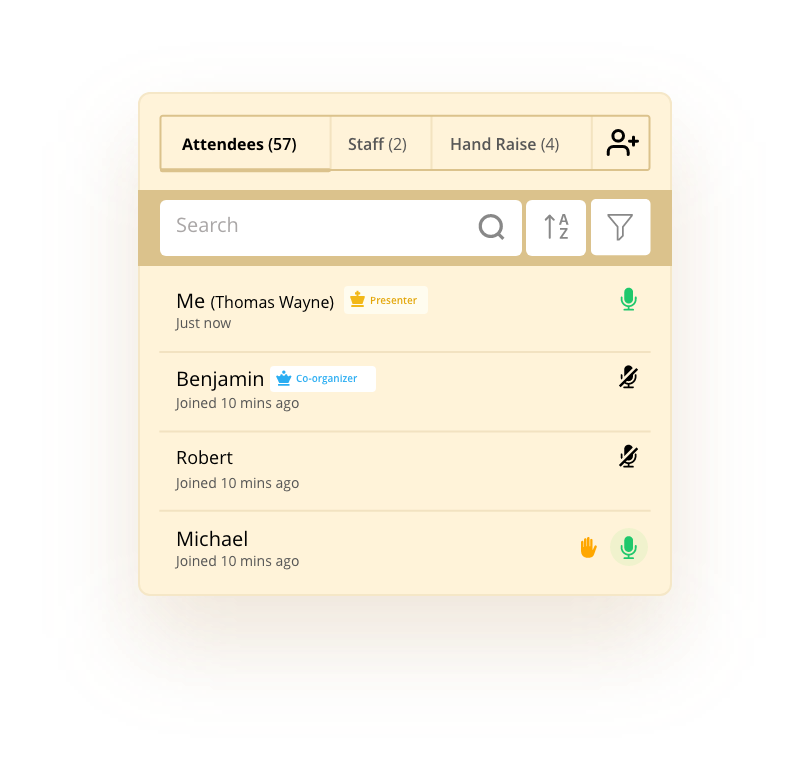 Custom organizational management
Co-branding
Display your branding through our virtual meeting software by adding your company name and logo to the headers of Meeting's email invitations and reminders.
Manage users
Add, edit, and remove users in your organization based on your team needs. Set up virtual meetings and assign members as presenters.
Define camera settings
Allow or restrict the use of video meetings by defining a single camera setting for all the users in your organization.
Custom domain
You can customize the domain name of the service to include and promote your own website or organization. This lets internet users access the online service through the customized domain you provide.
How to choose the best virtual meeting platform in 2023?
There are many factors to consider when choosing a virtual meeting platform that meets all your business requirements. Whether your team only needs to connect over audio or wants to collaborate in real time using video and screen sharing, business needs should guide your choice of virtual meeting software.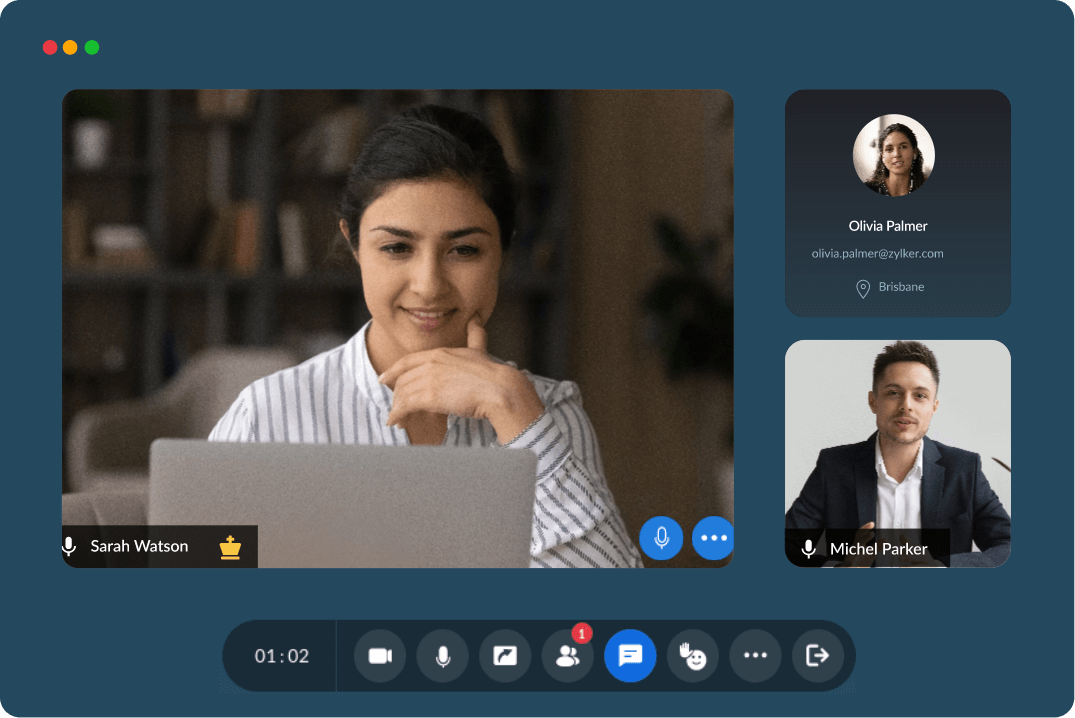 User friendly

Select a virtual meeting software that's beginner-friendly and easy to use for everyone. Connecting and collaborating over virtual conferencing platform should be as simple as speaking in person.

Comprehensive platform

Choose a virtual meeting software that accommodates all your online meeting needs, including video conferencing, screen sharing, or live webinars. It's better to choose one platform that supports different types of meeting instead of having to juggle separate, disconnected platforms for each one.

High value, low cost

When it comes to virtual meeting software, there is no single price that suits all businesses. As pricing entirely depends on your business requirements, it's advisable to choose a platform with a flexible pricing structure so that you subscribe only to your requirements.

Useful integrations

Make note of the integrations that come with the virtual meeting platform you select. An ideal virtual meeting software should offer seamless integrations with useful applications to extend the platform's capabilities and meet all your business needs.
Join virtual meetings on-the-go!
Use Zoho Meeting apps for iOS and Android to attend virtual meetings from your mobile.
Read more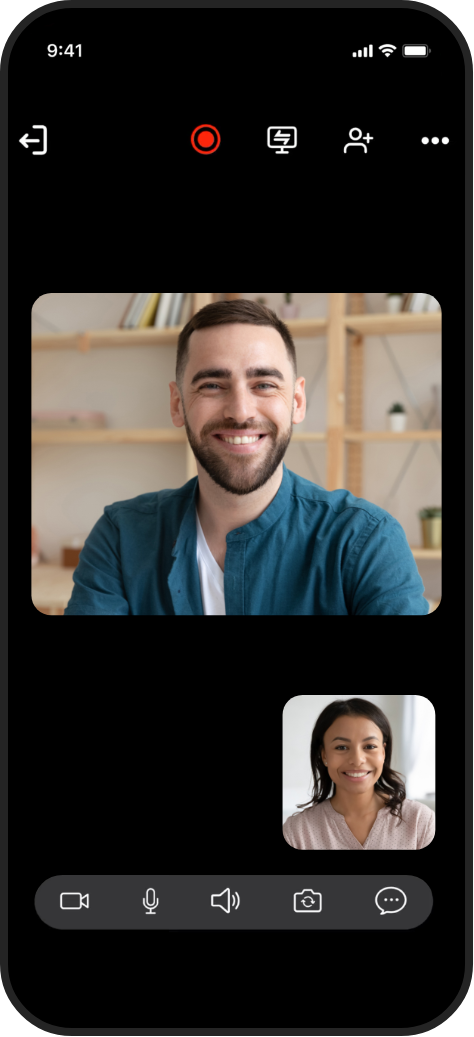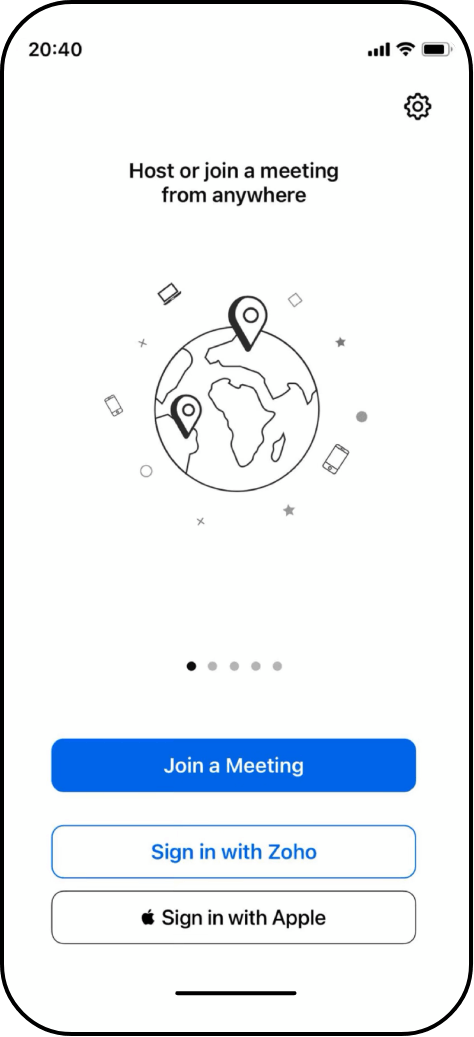 Look at what our customers have to say about Zoho Meeting
"Neat! Zoho Meeting is finally a true alternative to Zoom and GoToMeeting! I am so excited and I tried it out today."
Anita Campbell
Founder and CEO at Small Business Trends
"Very useful meeting tools, as we use for Zoho for our CRM and accounts, it was an easy choice to use Zoho Meeting as well. Very good for remote demo's."
Tolik Rozensteins
Business Development Manager, Security & Vetting Solutions Ltd
"We now have several weekly team meetings that allow everyone to be in sync with each other. And for our customers we have created a series of live webinars and group meetings where they can speak directly with our team and learn about raising solitary bees."
Karl Alexander
Marketing Director, Crown Bees
Frequently asked questions
1.What is a virtual meeting?

Virtual meetings are online gatherings that allow individuals and teams to interact and collaborate with each other via online meetings and webinars in a virtual environment. Also known as virtual conferencing, you can host a real-time virtual meeting with audio, video, and screen sharing.

2.Can I join a virtual meeting from my browser?

Yes, using our web-based virtual meeting platform, you can easily launch and join a virtual meeting directly from your browser with no need to download software.

3.How can I lock my meeting?

You can lock your meetings using Lock Meeting available under the More option of the meeting toolbar. Simply click to lock and unlock your virtual meetings. Learn whether your online meeting is locked/unlocked using the lock icon visible in the toolbar.

4.What are some of the virtual meetings best practices?

You'll need to choose a battle-tested tool to conduct seamless meetings and webinars online. The main etiquette during an online virtual video conferencing is not to interrupt a speaker while they're speaking.
Start using the best virtual meeting software today!