Audio Conferencing made

secure and reliable

using

Zoho Meeting

Collaborate with your peers remotely and go about your daily life stress-free using Zoho Meeting's proprietary audio and teleconferencing technology.

Try Now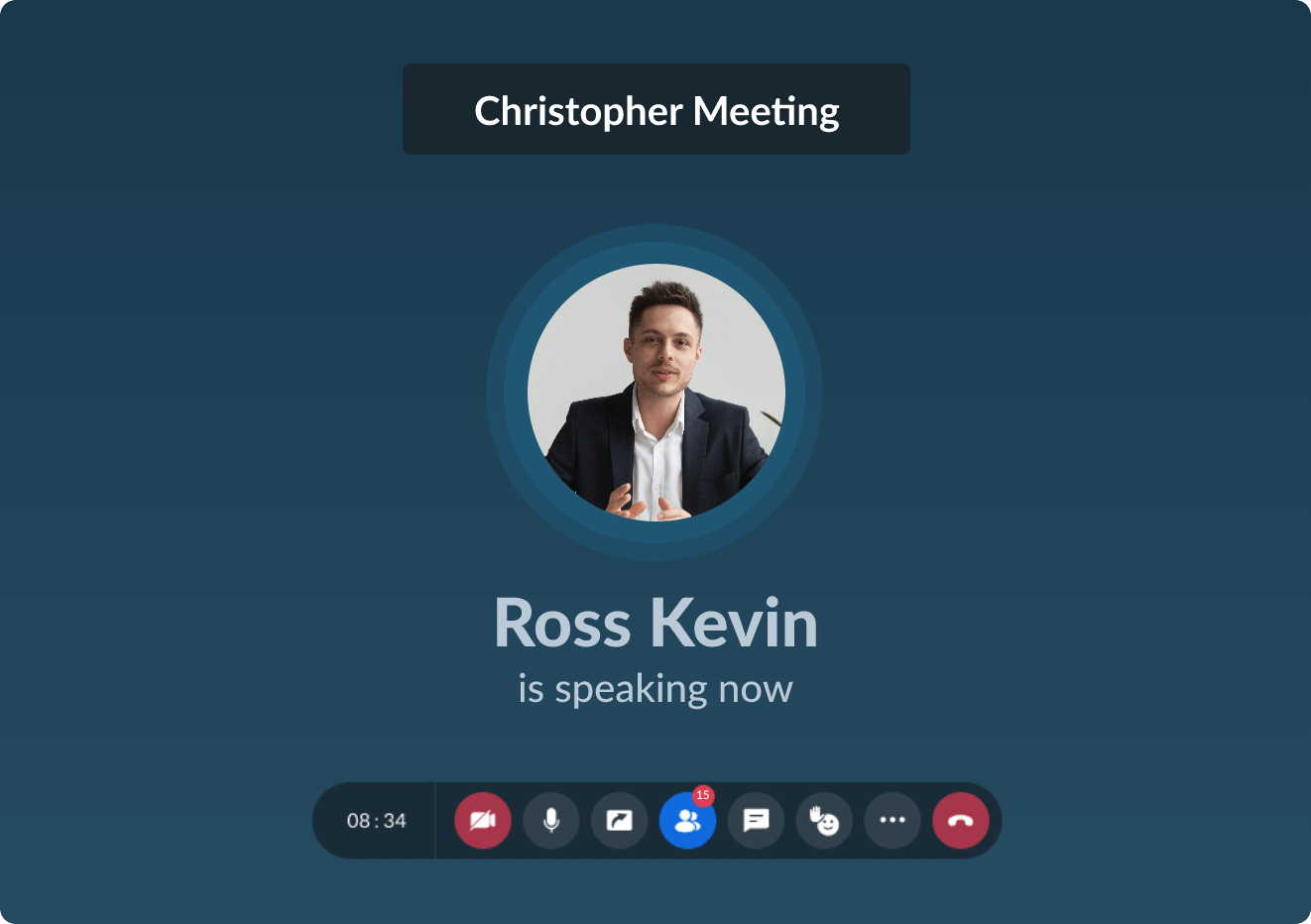 Benefits of using Zoho Meeting audio conferencing service
Meeting access at your convenience
Zoho Meeting is a browser-based voice conferencing service that adheres to WebRTC standards. It offers single-click audio meeting entry and exit using your handheld devices, PCs, laptops, and workstations for seamless audio connectivity.
Seamless audio connectivity
Meeting works with the Voice over Internet Protocol (VoIP) so you can simply use your computer's built-in microphone and speaker. It also offers seamless bridging between computer audio and phone dial-in. Conduct audio meetings using the secure dial-in numbers we offer for more than 55 countries and purchase the toll-free add-on if needed.
Quick access meeting controls
Start your audio meeting, mute your line, switch to your choice of audio, and more in a flash using our quick access meeting tools for audio conferencing.
Cost-effective
Cut back on travel expenses and collaborate remotely using our intuitive and affordable audio meeting solution.
Comprehensive analytics
Analyze your audio meetings by revisiting your recorded meeting sessions and generate reports to track your workplace performance.
Personalization
Add a personal touch to your audio meetings by embedding your meeting links on your website so your audience can easily join your audio meetings directly.
Online meetings on-the-go!
Join online meetings and webinars from your mobile devices using the Zoho Meeting's iOS and Android apps. Sign into our mobile app to schedule, view, and start meetings and collaborate with video. Learn more.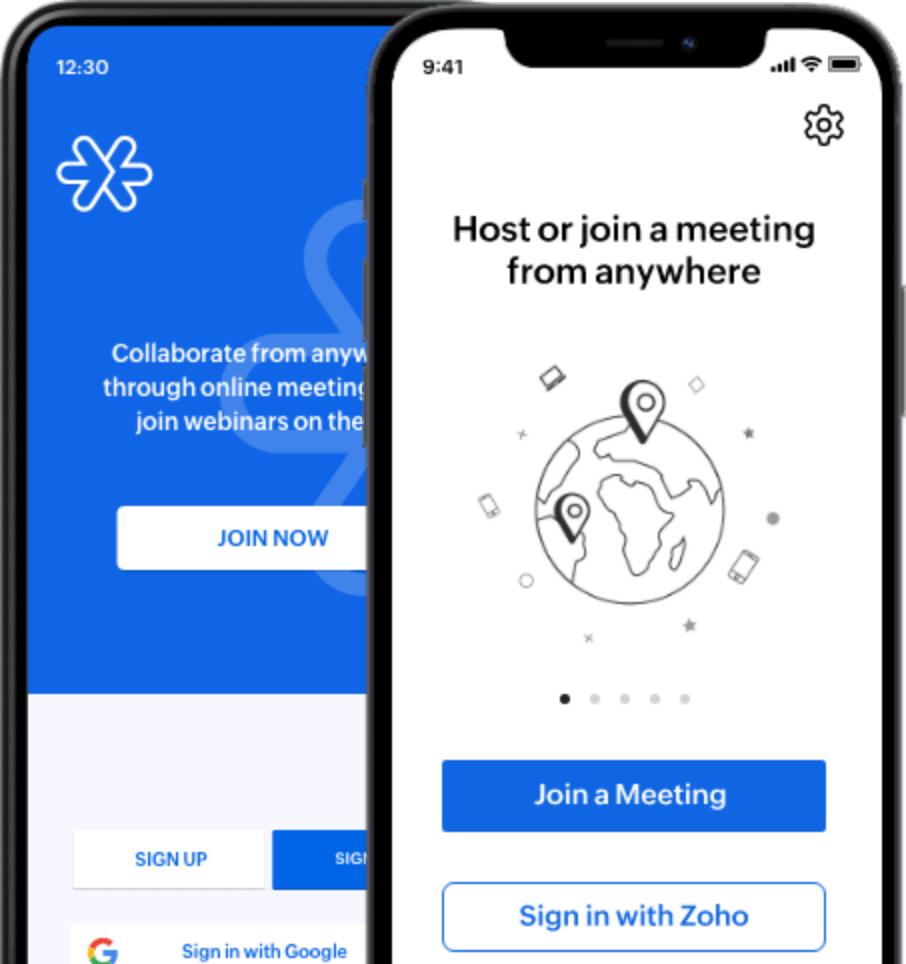 Frequently Asked Questions
1. What is the meaning of voice conferencing?
Voice Conferencing is a method in which two or more people connect on a call for remote communication simultaneously via a conference or a telephone bridge protocol.
2. Can I set up video conferencing at home?
You can set up audio video conferencing at home with a video-conferencing application like Zoho Meeting, an efficient video-conferencing tool for personal or business use.
3. How much does an audio conferencing service cost?
Cost is based on the plan you choose. Zoho Meeting offers a fully featured audio-conferencing service at an affordable cost.
Start using the best audio conferencing solution today!