Conduct meetings for free up to 60 minutes with 100 participants
Easy scheduling, RSVP, and email notifications
Meet instantly, or plan ahead
Set up online meetings and send email invitations with detailed descriptions and agendas. When quick decisions are needed, conduct instant meetings from anywhere, in a matter of seconds.
Get RSVPs
See in advance who can make it to your meeting, with confirmations from participants through RSVP.
Embed meeting links
Embed the link for a meeting on your organization's website. Let anyone who visits your website join the meeting with a click.
Email reminders
Make sure everybody makes it to your meeting on time by scheduling reminder emails for participants before it starts.
Audio, video, screen sharing, and recording
Audio using computer or dial-in numbers
Use your computer's built-in microphone and speakers with Voice over Internet Protocol (VoIP). You can also join on free mobile meetings through audio conferencing from any part of the world, using dial-in numbers .Purchase the toll-free add-on to let your participants join for free, using their phones.
Video conferencing
Express your ideas better by video conferencing with participants, from your video source of choice.
Virtual backgrounds
Choose a static image or GIF as virtual background and have a consistent video feed in your free online meetings.
Screen sharing
Share your entire screen or just a particular application with everyone in the meeting. Also, select and share screens from multiple monitors.
In-session chat and meeting notes
Use the chat tab to send messages to everyone in your meeting. Take notes during your online meetings and associate related notes.
Whiteboard
Jot down ideas, prepare flowcharts, and collaborate in real-time with meeting participants.
Record, watch, share, and download sessions
Record your meetings to watch them online later. Share recordings with anyone or download it to your computer.
Moderator controls
Lock meetings
Keep your meetings secure. Lock them to prevent unwanted visitors or interruptions.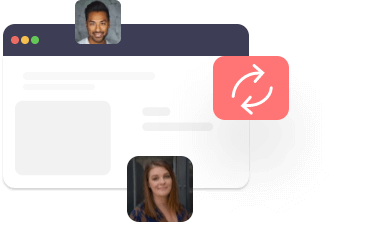 Switch presenters
Encourage participants to contribute to meetings. Make anyone a presenter and let them share their screen to present an idea or illustration.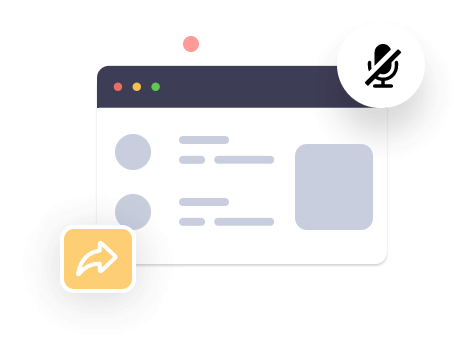 Mute participants
Mute individuals or all participants to reduce noise and foster more productive discussion.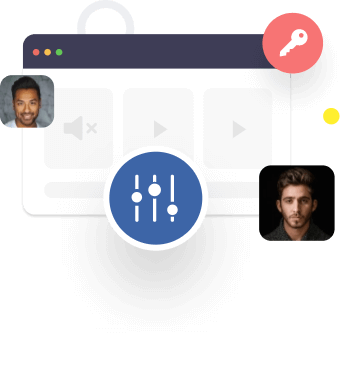 Give control
Let anyone take control of your screen to point out something or illustrate a solution while you share your screen and collaborate in a meeting.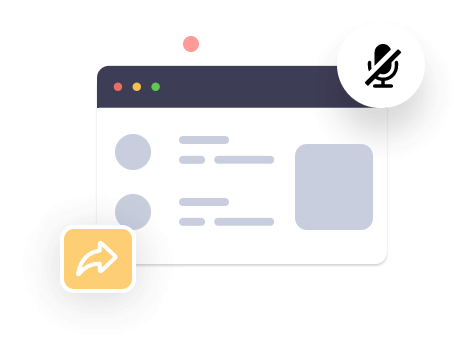 Remove participants
Maintain your privacy by removing anyone who may have joined inadvertently. You can also remove participants when they're no longer part of the discussion.
Integrations
Bigin by Zoho CRM
Use Zoho Meeting's integration to meet with clients, partners, or customers from Bigin.
Zoho Connect
Conduct online meetings with colleagues and teams in your organization.
MS Teams
Start meetings instantly, join a meeting, or schedule meetings through bot commands.
Zoho Mail
Schedule online meetings directly from your inbox and share joining links via email or chat.
Gmail
Convert email conversations to real-time collaborative sessions with the Zoho Meeting add-on for Gmail.
Zoho Bookings
Set appointments and consult customers through online meetings.
MS Outlook
Conduct online meetings from your MS Outlook account.
Zoho Notebook
Takes notes and associate related notes during online meetings.
Slack
Start instant meetings and schedule future meetings from Slack channels with Slash commands.
Security and privacy
Security standards
All data transmitted to Zoho services are encrypted using TLS 1.2 protocols. Zoho uses certificates issued by SHA 256 based CA, ensuring that our users have a secure connection from their browsers to our service.
Privacy shield frameworks
Zoho Corporation has certified its compliance with the Swiss-U.S. Privacy Shield Frameworks.
GDPR Compliance
Your data privacy is important to us. All Zoho products are in compliance with GDPR guidelines.
Frequently Asked Questions
01. Does Zoho Meeting offer a free web conferencing solution?
Yes, we offer free web conferencing software. You can conduct free online meetings with up to 100 participants using our online free meeting platform.
02. How secure is our forever free online meeting version?
Zoho Meeting's online free meeting version does not compromise on quality and functionality. Your free web meeting platform is protected by TLS 1.2 AES protocols, making Zoho Meeting most secure among other free online meeting platforms.
03. What are the free online meeting features available in Zoho Meeting?
With Zoho Meeting's free edition, you can conduct free online meetings with screen-sharing, video conferencing, and use moderator controls like muting and removing participants. Also, add co-hosts to your meetings, lock and conduct secure meetings, and embed meeting links in websites.
Free online meetings on-the-go!
Conduct free online meetings from your mobile devices using the Zoho Meeting iOS and Android apps. Sign into the iOS app to view and launch your upcoming meetings, share your screen and collaborate with video.
Read more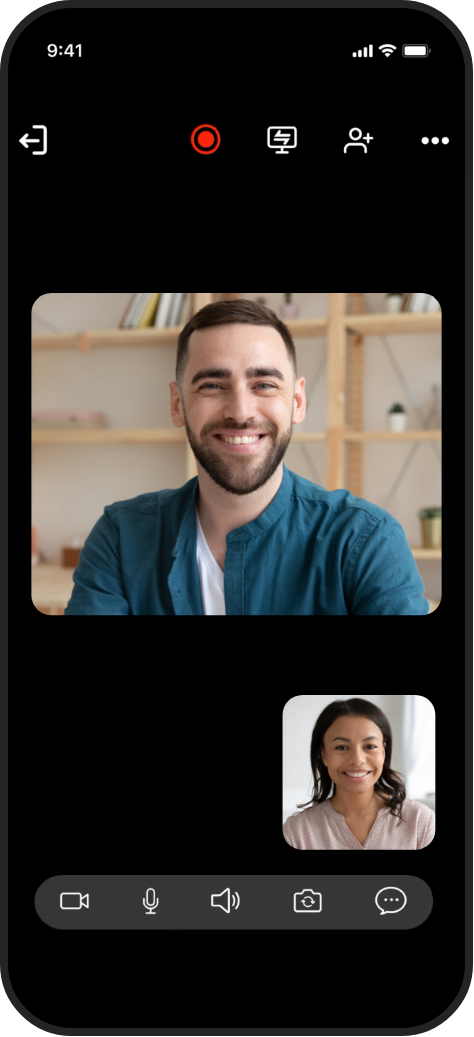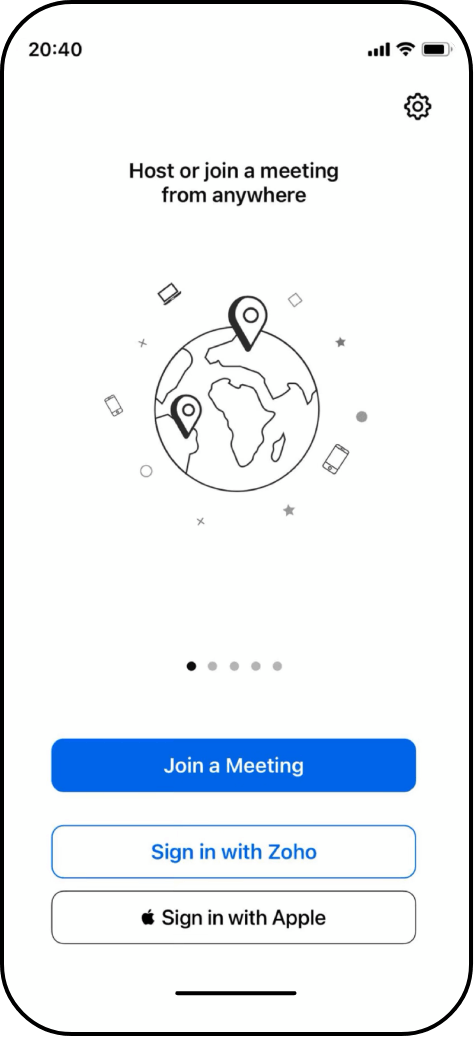 Look at what our customers have to say about Zoho Meeting
"Neat! Zoho Meeting is finally a true alternative to Zoom and GoToMeeting! I am so excited and I tried it out today."
Anita Campbell
Founder and CEO at Small Business Trends
"Very useful meeting tools, as we use for Zoho for our CRM and accounts, it was an easy choice to use Zoho Meeting as well. Very good for remote demo's."
Tolik Rozensteins
Business Development Manager, Security & Vetting Solutions Ltd
"We now have several weekly team meetings that allow everyone to be in sync with each other. And for our customers we have created a series of live webinars and group meetings where they can speak directly with our team and learn about raising solitary bees."
Karl Alexander
Marketing Director, Crown Bees