Why use Zoho Meeting's virtual backgrounds?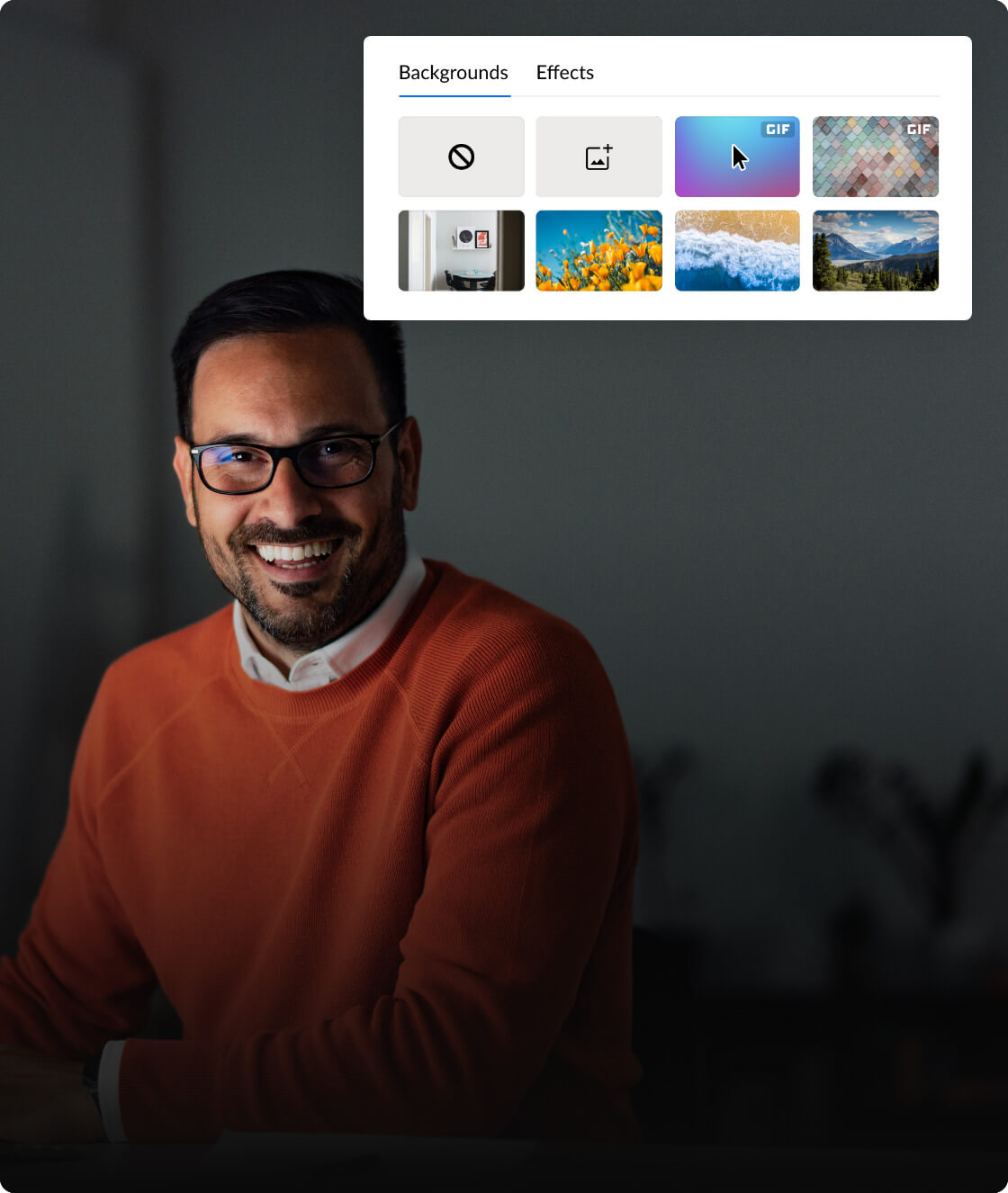 Minimize meeting distractions
Maintain a consistent and disturbance-free video feed throughout your online meetings and webinars using virtual backgrounds. Eliminate distractions for other meeting participants, ensuring everyone is focused on the meeting rather than your background.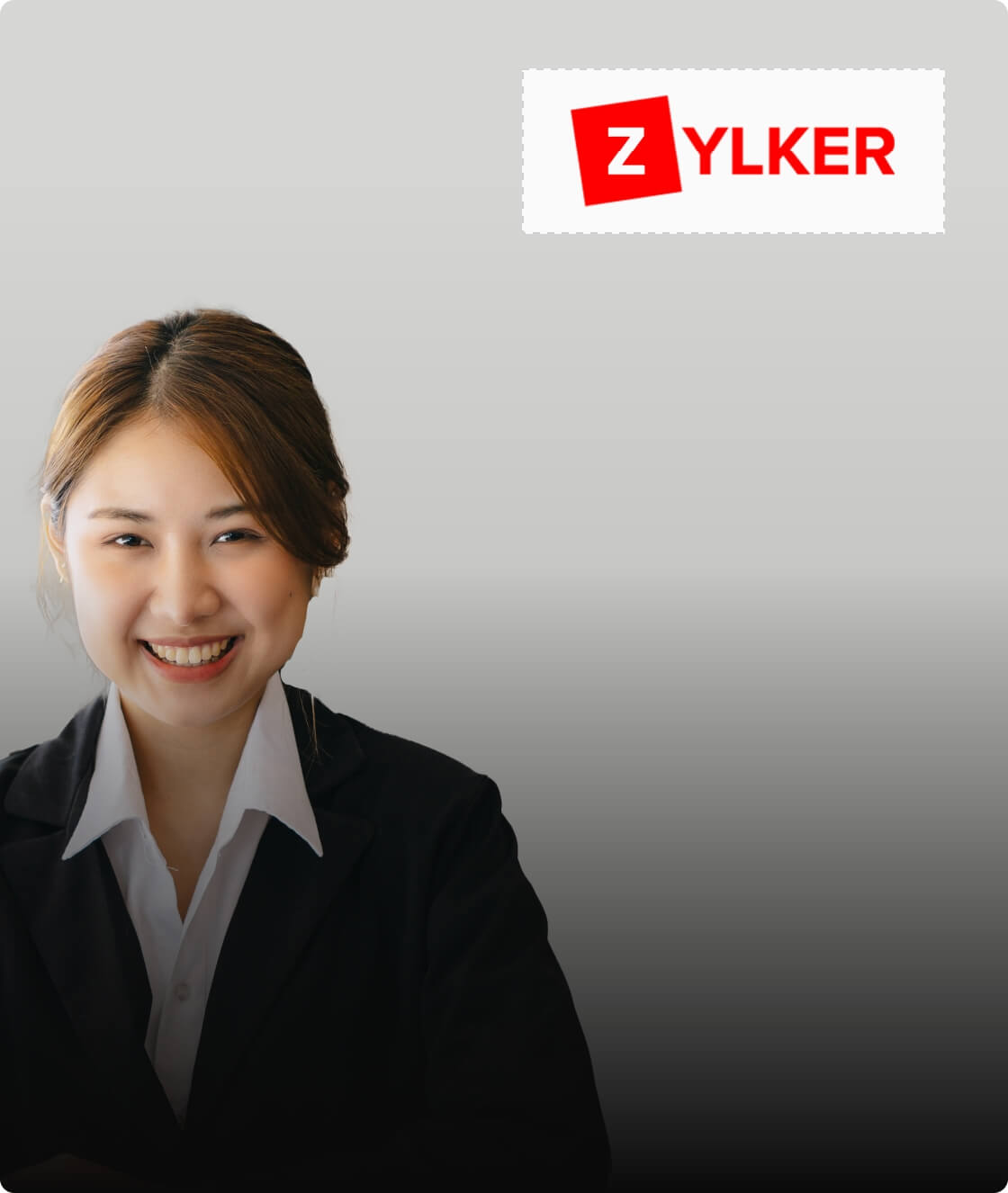 Reflect professional branding
Upload custom virtual meeting backgrounds, including your business branding and logos. Have your video meeting backgrounds custom-made and use them across your virtual meeting and webinars to establish brand authority and reach a wider audience.
How do you change your Zoho Meeting virtual background?
01

Sign in to Zoho Meeting. If you don't have an account yet, sign up today.

02

Schedule and start, or join a virtual meeting. During an ongoing session, choose More from your video feed or the meeting toolbar.

03

Select Virtual background from the available options.

04

In the Select your background window, browse through the available virtual backgrounds and pick one for your video feed.

05

If you prefer to have your own virtual background, choose to upload a custom image.
Get started with virtual backgrounds in Zoho Meeting.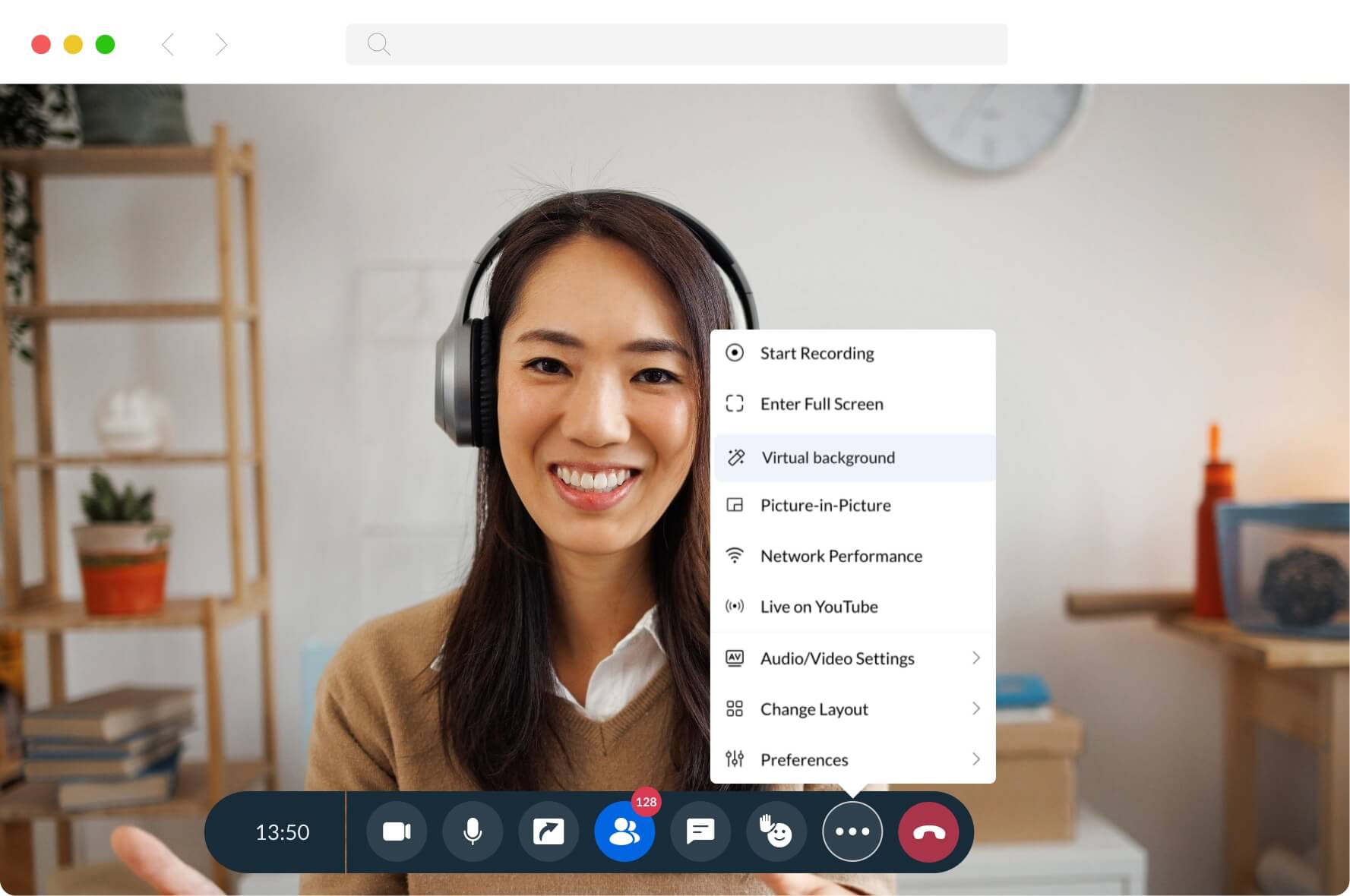 How to get the best out of virtual meeting backgrounds
Ensure that your meeting area is well-lit, so that the online meeting software seamlessly differentiates you from your surroundings.

Invest in a quality webcam setup and consider using green screen for better virtual background results.

Steer clear of animated virtual meeting backgrounds that can catch and divert other meeting participants' attention.
Benefits of using virtual backgrounds for meetings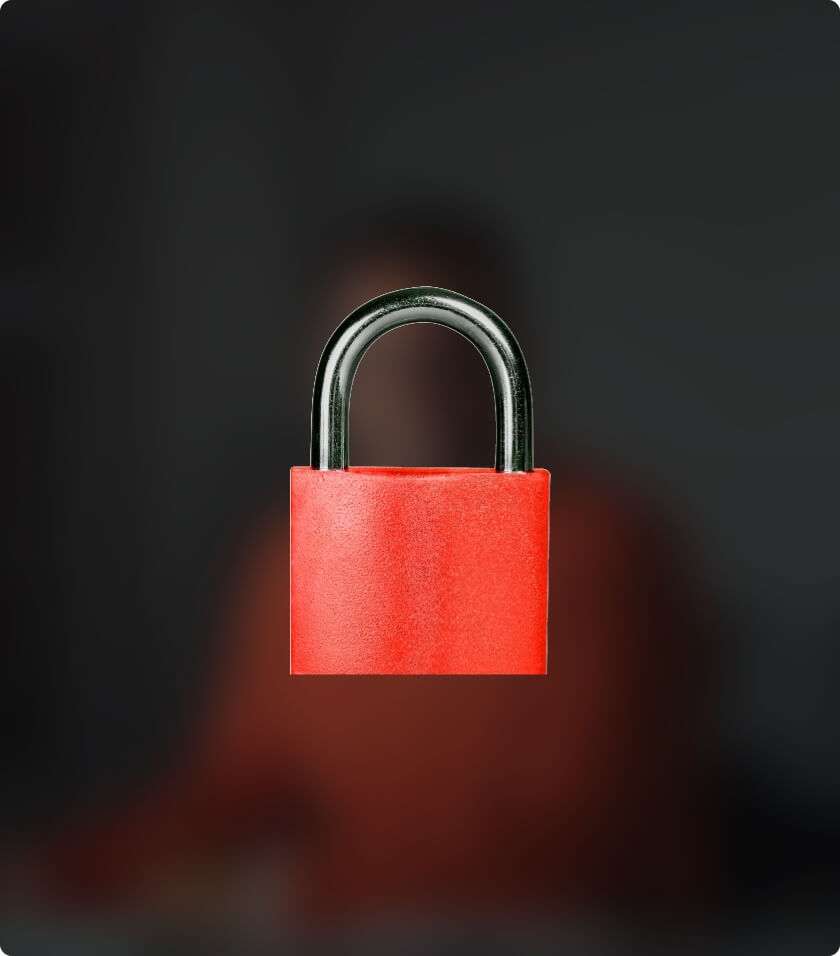 Privacy and security
By using professional virtual backgrounds, you can ensure that your physical environment is concealed and privacy is maintained on all online meetings.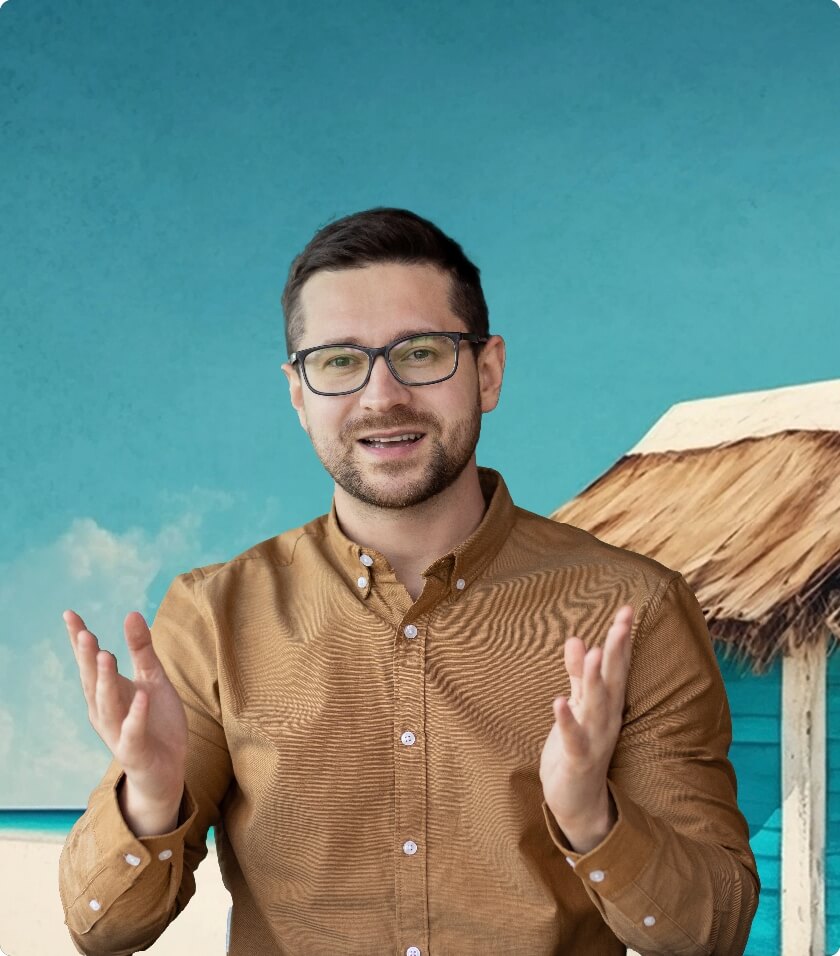 Professional appearance
High-quality video call backgrounds empower you to join remote meetings and still maintain a professional outlook without having to worry about location.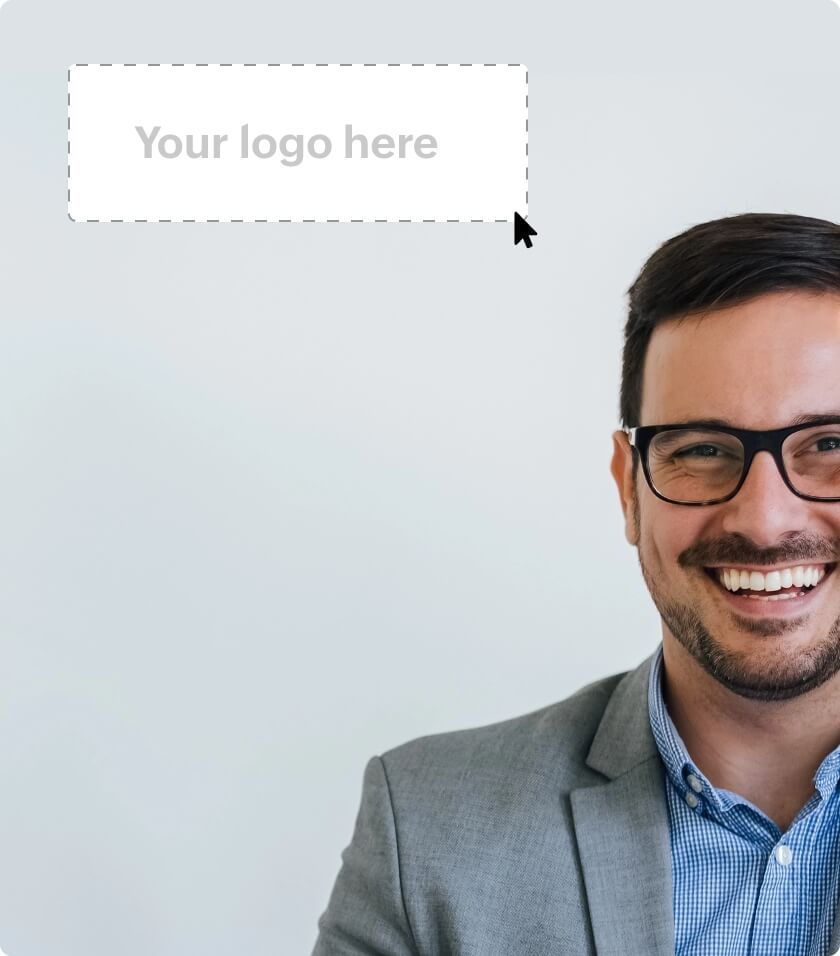 Branding and marketing
Custom-made virtual meeting backgrounds including your business logos and slogans play a huge part in promoting your business over online meetings and webinars.
Frequently Asked Questions
1. What is a virtual background?

A virtual background is an image that conceals your existing surroundings in video feeds and provides a professional outlook during video conferencing. Virtual backgrounds are highly helpful for online meetings and webinars because they empower users to join remotely without having to be mindful of their physical locations.

2. Can I add my own image as virtual background?

Yes, you can upload your own custom virtual backgrounds for meetings. This will be beneficial if you wish to include your business branding or logos to your video meeting background, instead of the default virtual backgrounds.

3.How do I change my virtual background during a meeting?

You can change your existing virtual background during ongoing sessions through the Select your background window, by choosing More, then Virtual Background, available on your video feed or on the meeting toolbar.

4. Is it possible to blur my background in Zoho Meeting?

Yes, blur is one of the default virtual background options available in Zoho Meeting. You can conceal your surroundings and ensure privacy by choosing to blur your virtual meeting background.

5. How do I allow my meeting participants to use virtual backgrounds?

To allow all participants to use a professional virtual background for online meetings and webinars, enable Virtual background under General Settings.