Why conduct webinars?
There are many reasons to conduct a webinar meeting, from training internal teams to generating leads. Marketers, teachers, and influencers from many fields conduct online webinars for multiple purposes.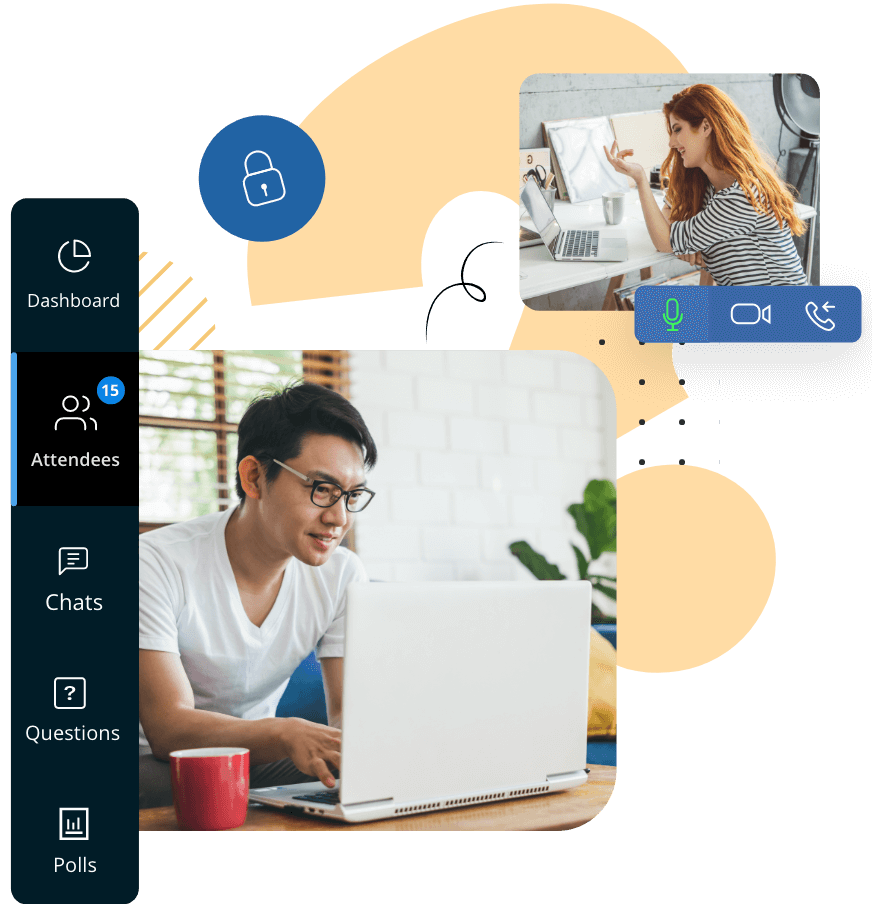 Improve user engagement
Hosting interactive webinars to educate your users about new updates and improvements to your product can help create a positive impact. You can also use webinars to make important organizational announcements and increase your engagement.
Train and educate
Whether it's for internal employees or external customers, you can always use webinars as a tool to influence, educate, and train your audience effectively. You can interact with a wide audience, build rapport, and communicate with greater efficacy using online webinar sessions.
Lead generation
Lead generation is an integral part of any business; without any leads, there's no business. You can generate leads in multiple ways, but generating high-quality leads can be a challenge. With Zoho Meeting's webinar software, you can easily conduct online webinars pertinent to your field to get to know your customers better and generate quality leads.
5 Tips on how to conduct webinars effectively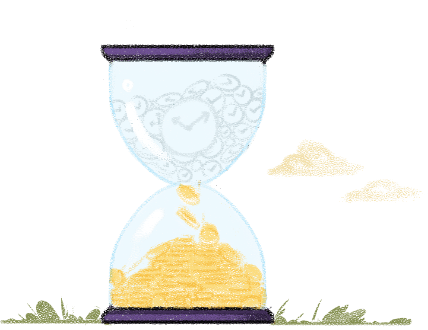 1. Time is money
It is crucial that you respect your attendee's time and keep your webinar duration within your specified time limit. Remember: if your webinar is too long and unfocused, the quality of participation will be lower.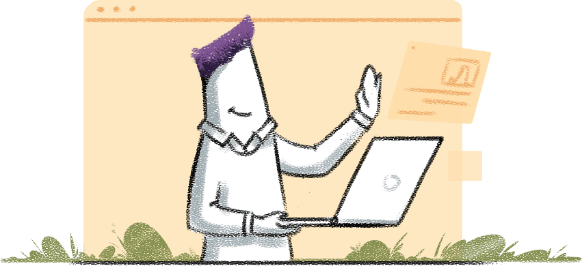 2. Offer quality content
Ensure you present quality content with clear-cut objectives. You'll be more successful in communicating your ideas to your audience when you are concise and direct in your webinar session.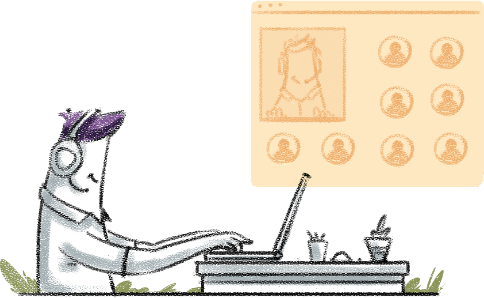 3. Understand your audience
Learning your attendees' needs and pain points is the key to conducting an effective webinar online. Developing your presentations based on your target audience will help conduct your webinar more efficiently.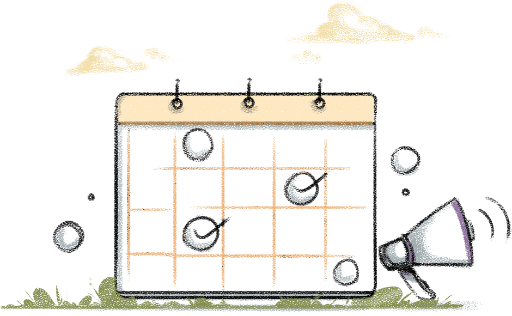 4. Schedule and promote
Analyze your intended audience to choose the best time to conduct your webinar based on your attendee's preferences. Promote your webinar meeting on social channels and email campaigns for better outreach.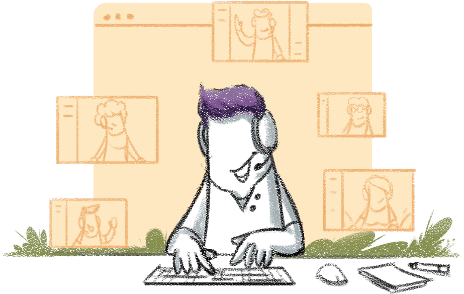 5. Encourage attendee engagement
Engage your attendees with intriguing questions and offer interactive content. Make your webinars more interesting than a simple webcast by conducting intuitive audience polls and encouraging your attendees to ask questions using the Raise Hand and Allow to Talk features.
Must-have features in an ideal webinar meeting tool
The main goal of a webinar host is to ensure they have access to a flexible tool with features that'll help keep the audience engaged in their webinar. Here are some key features needed in your choice of webinar platform: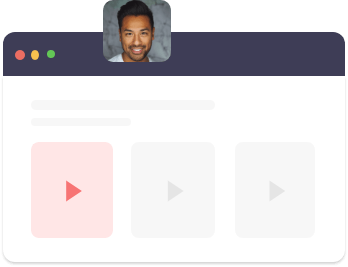 Video and audio conferencing
Quality video and audio conferencing technology are incredibly important when it comes to conducting a successful webinar. Zoho Meeting's webinar technology is backed by comprehensive WebRTC Multipoint conferencing unit-based architecture, which helps you conduct webinars without any technical issues seamlessly.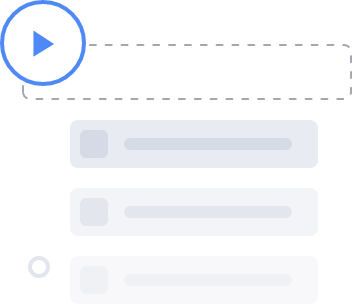 Session recording
Some webinar attendees may not be able to attend live webinars. In such cases, it's good to have a recording of the live webinar session to share with anyone who missed out. These recordings can help attendees in the loop and can also be used for future references.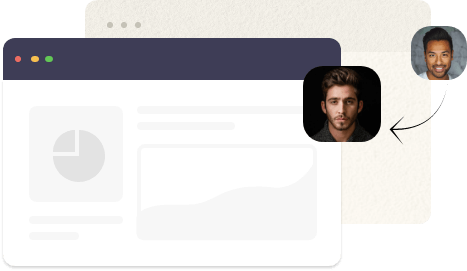 Screen sharing
While conducting a presentation online, you may have to explain some intricate concepts. The screen sharing feature in your webinar software can come to your rescue in these situations and help you share your data and ideas more efficiently. Screen sharing can also be used to train internal teams, conduct demonstrations, and more.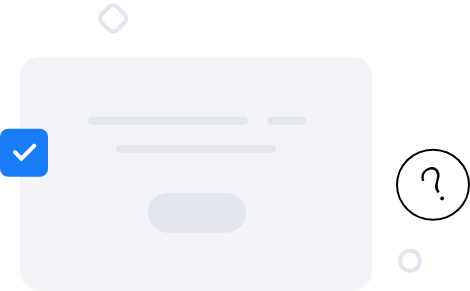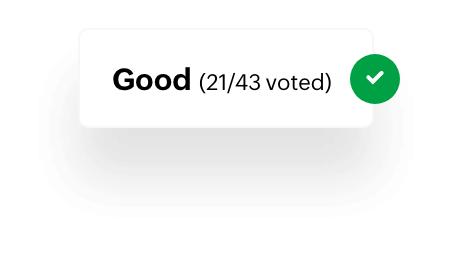 Surveys and Polls
Want to increase engagement by asking your attendees questions or starting off with an audience survey? With Zoho Meeting, you can conduct surveys and polls to gather information from your audience and give direction to your engagement efforts.
How to create webinars
You can create a webinar using Zoho Webinar in just a few steps:
Step 1
Sign in to Zoho Webinar
Don't have an account? Sign up for a 14-day free trial.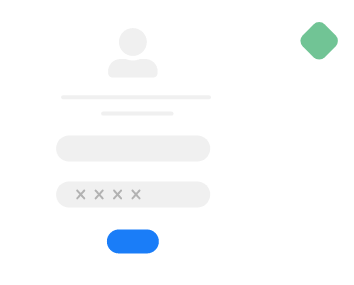 Step 2
Create and Schedule
Create and schedule your webinar at an appropriate time with an informative title. Step 3
Select your date and time
Select the date and time in which you are scheduling the webinar and choose your repeat occurrence based on your preference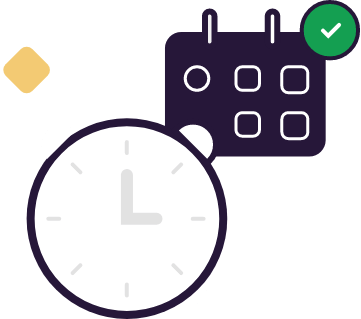 Step 4
Promote
Promote your webinar session by sending out custom email invitations, embedding webinar registration links, and posting them on social media platforms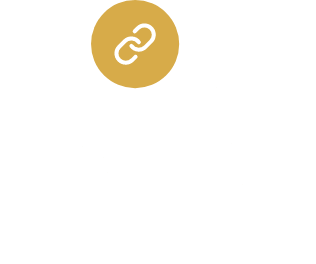 Join webinars from your mobile
Use Zoho Meeting for iOS and Android and attend webinars from your mobile phone.
Read more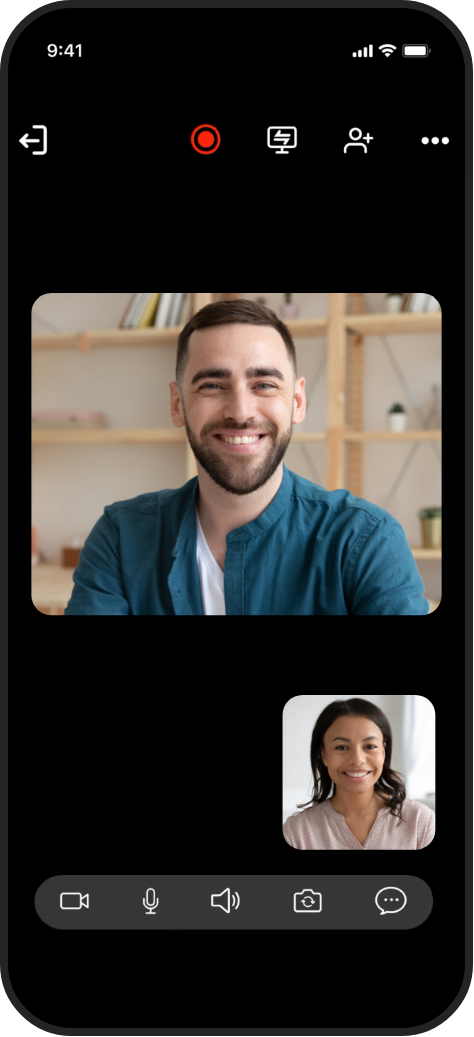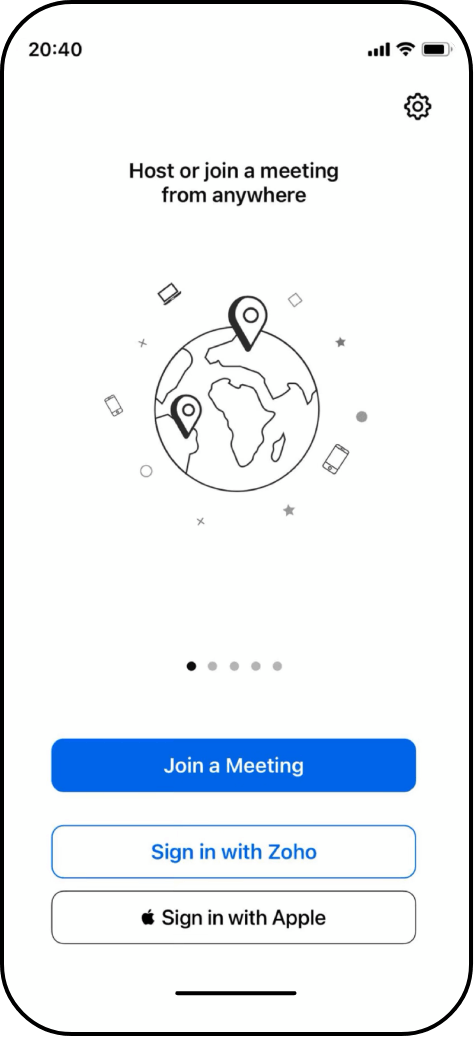 Frequently Asked Questions
01. What is the difference between a meeting and a webinar?
A meeting is a collaborative event with equal interactions between presenter and participants. Webinar is more like an online training that is hosted by an organization and broadcasted to selected participants.
02. How do I attend a webinar meeting?
You can attend a webinar session by invitation through Zoho Meeting right from your browser or our desktop and mobile applications.
03. Can I attend a webinar on the phone?
Yes. You can attend webinars and collaborate efficiently right from your phone using Zoho Meeting mobile apps.
04. Are Zoho Meeting webinars secure?
Yes. In all the Zoho Meeting webinars, audio and video are encrypted using DTLS-SRTP encryption.
Conduct effective Webinars using
Zoho Meeting