Why conduct webinars?
Webinars are virtual events that empower both businesses and individuals to organize interactive online training sessions, seminars, and workshops, allowing participants to engage and learn from anywhere.
There are many reasons to conduct a webinar meeting, from training internal teams to generating leads. Marketers, teachers, and influencers from many fields conduct online webinars for multiple purposes.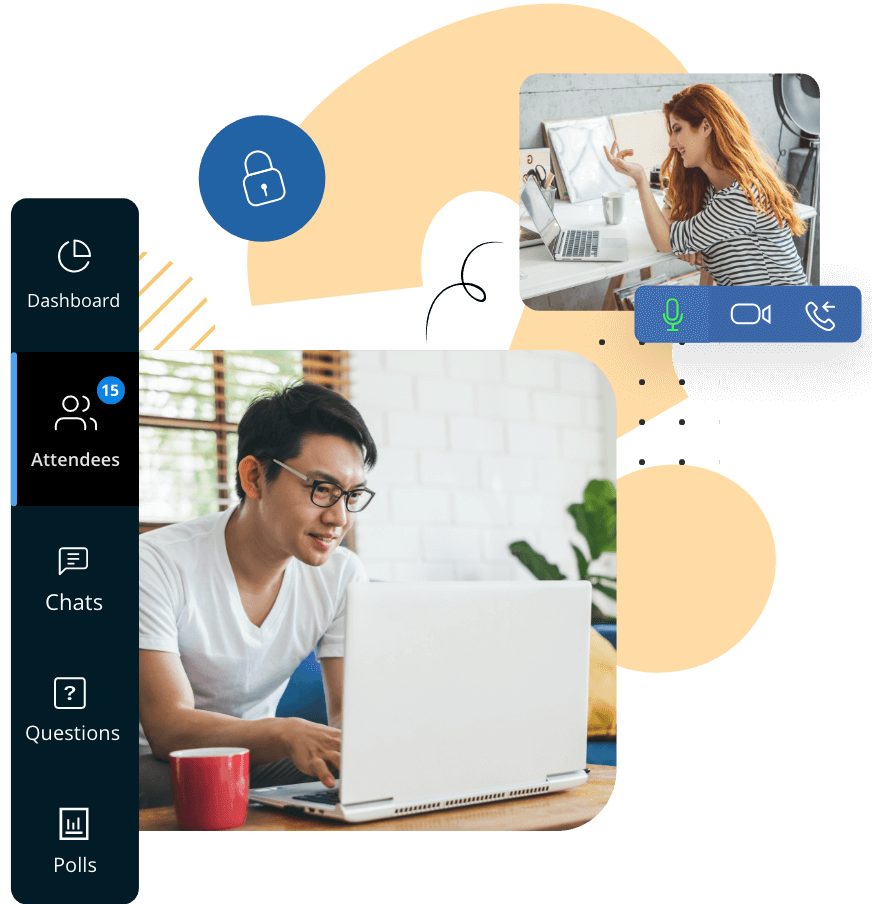 Improve user engagement
Hosting interactive webinars to educate your users about new updates and improvements on your product can help create a positive impact. You can also use webinars to make important organizational announcements and increase your overall engagement.
Train and educate
Whether it's for internal employees or external customers, you can always use webinars as a tool to influence, educate, and train your audience effectively. You can interact with a wide audience, build rapport, and communicate with greater efficacy using online webinar sessions.
Lead generation
Lead generation is an integral part of any business; without any leads, there's no business. You can generate leads in multiple ways, but generating high-quality leads can be a challenge. With Zoho Meeting's webinar software, you can easily conduct online webinars pertinent to your field to get to know your customers better and generate quality leads.
How does a webinar meeting work?
A Webinar is an interactive online event where a group of participants can listen to a speaker who delivers a presentation or seminar by sharing their remote screen. The organizer can also conduct interactive polls and Q&A sessions to keep the audience engaged.
Difference between webcast and webinar
The process of live streaming a video webinar online is called webcasting. While webinars can be a tool to help you influence, educate, and engage your audience; live streaming your webinars can help you expand your global out reach. Using Zoho Meeting's webcasting software, you can effortlessly live stream your webinar for up to 5000 attendees. Learn more on how to webcast your webinars
How to schedule and host a webinar?
You can host effective webinars to communicate with your business prospects efficiently. Hosting webinars will help you generate high-quality leads, train internal employees, and many more. You can create and host your own webinar meeting using Zoho Meeting's video webinar software.
1Sign in to your Zoho Meeting account.
2Click Schedule a Webinar.
3Enter a title, description, and a convenient date and time to schedule the webinar.
4In the consecutive steps, add co-organizers and promote your webinars through email invitations and registration links.
5Click Finish to complete scheduling the webinar.
Learn more on how to create and host a webinar
How to record a webinar?
Recording webinars is a simple process. Zoho Meeting's webinar software allows you to record, replay, and share your online webinar sessions in a jiffy. Using our webinar platform , you can record and store your live webinars and share the recordings with people who missed the session.
1Start a scheduled webinar session.
2Click on More in the webinar toolbar and click Start Recording to begin webinar recording.
3Click Stop Recording once you're done recording the webinar meeting.
4Play, share, and download recordings from your Zoho Meeting account.
Learn more on how to record webinars using Zoho Meeting.
How to join a webinar?
1Click the joining link of the webinar invitation received via email, chat or SMS to join the webinar directly.
2If you have a webinar key, go to Join an online meeting page, and enter your name and webinar ID.
3Click Join Meeting to join the webinar.
Learn more on how to join a webinar.
How to cancel a webinar?
1Sign in to your Zoho Meeting account.
2Click the Webinars tab to view all the upcoming webinars.
3Choose the upcoming webinar you wish to cancel among other webinars.
4Click the three dots icon and select Cancel Webinar.
5In the Cancel Webinar popup, choose whether to notify registrants and click Cancel.
5 Tips on how to conduct webinars effectively in 2023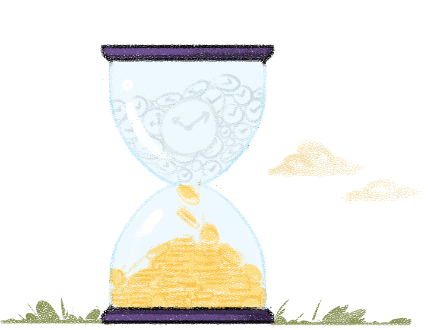 1. Respect their time
It is crucial that you value your attendee's time by keeping your webinar within the specified duration. A focused and concise webinar maintains higher participant engagement and satisfaction.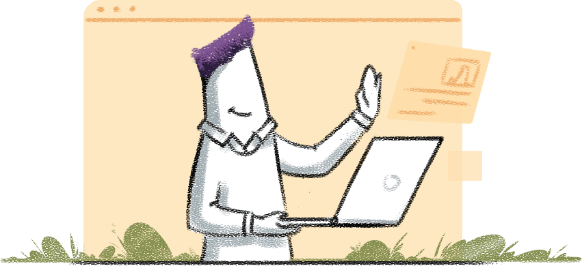 2. Offer quality content
Provide quality content with clear objectives. You'll be more successful in communicating your ideas to your audience with direct and concise presentation style in your webinar session.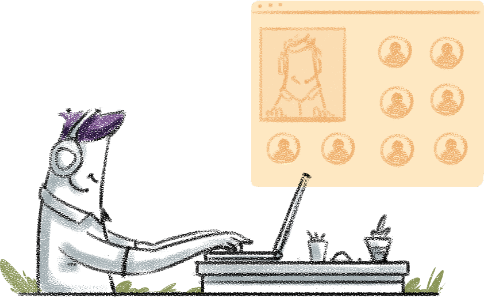 3. Know your audience
Understanding your attendees' needs and challenges is key to conducting a successful online webinar. Tailor your presentation to your target audience for a more effective session.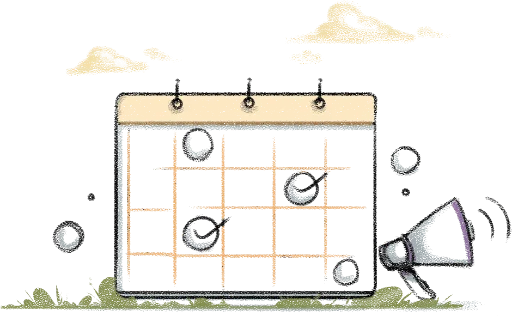 4. Plan and promote
Select the optimal time to conduct your webinar based on your attendee's preferences. Promote your webinar meeting on social channels and email campaigns for better outreach.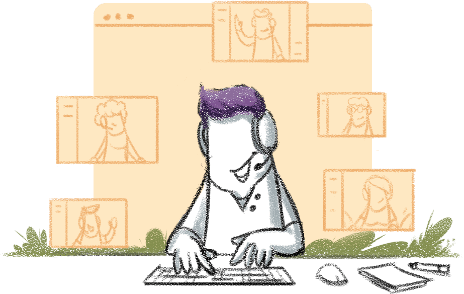 5. Encourage attendee engagement
Keep webinar attendees engaged with thought-provoking questions and interactive content. Make your webinars more interesting than a simple webcast by conducting audience polls and encouraging questions using features like Raise Hand and Allow to Talk.
Must-have features in an ideal webinar meeting tool
The main goal of a webinar organizer is to ensure they have access to a flexible tool with features that'll help keep the audience engaged in their webinar. Here are some key features needed in your choice of webinar platform: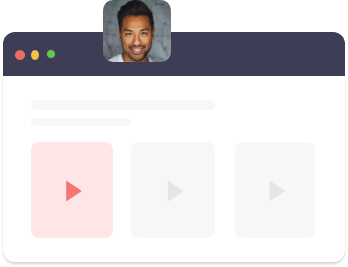 Video and audio conferencing
Quality video and audio conferencing technology are incredibly important when it comes to conducting a successful webinar. Zoho Meeting's webinar technology is backed by comprehensive WebRTC Multipoint conferencing unit-based architecture, which helps you conduct webinars without any technical issues seamlessly.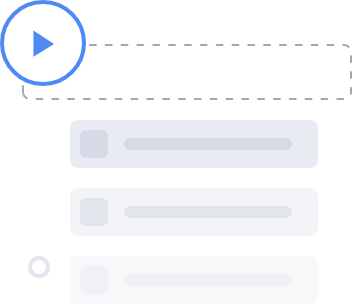 Session recording
Some webinar attendees may not be able to attend live webinars. In such cases, it's good to have a recording of the live webinar session to share with anyone who missed out. These recordings can help attendees in the loop and can also be used for future references.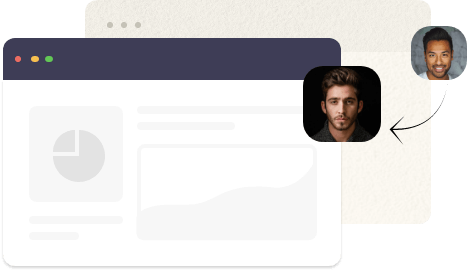 Screen sharing
While conducting a presentation online, you may have to explain some intricate concepts. The screen sharing feature in your webinar software can come to your rescue in these situations and help you share your data and ideas more efficiently. Screen sharing can also be used to train internal teams, conduct demonstrations, and more.
Session materials
Effortlessly share materials without screen sharing. Use the Share Material feature to upload necessary webinar files from your local system or Zoho WorkDrive prior to the session. Once the session starts, you can share the uploaded files, be it pdf or video, with the webinar attendees.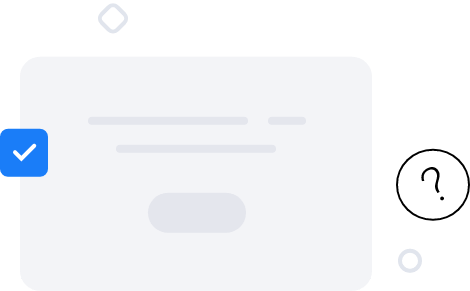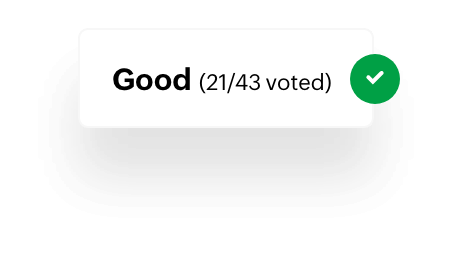 Surveys and polls
Want to increase engagement by asking your attendees questions or starting off with an audience survey? With Zoho Meeting, you can conduct surveys and polls to gather information from your audience and give direction to your engagement efforts.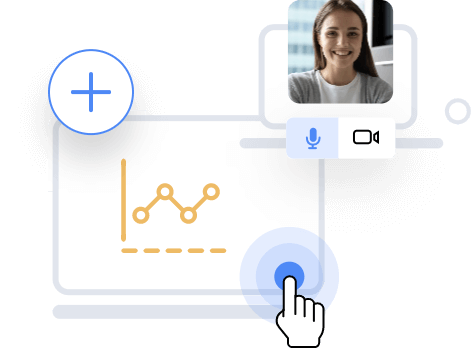 Session analytics
Monitor attendee engagement for all your webinar sessions in one place. Use key metrics such as Session Count, Session Duration, and Session History to analyze your past webinars and gather useful insights. Choose a period and export reports with the click of a button.
How to create webinars
You can create a webinar using Zoho webinar in just a few steps:
Step 2
Create and Schedule
Create and schedule your webinar at an appropriate time with an informative title. Step 3
Select your date and time
Select the date and time in which you are scheduling the webinar and choose your repeat occurrence based on your preference.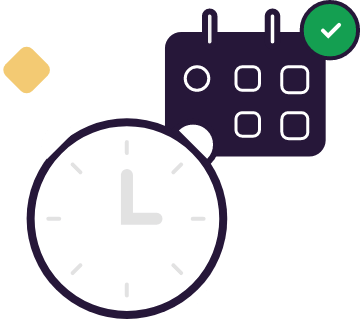 Step 4
Promote
Promote your webinar session by sending out custom email invitations, embedding webinar registration links, and posting them on social media platforms.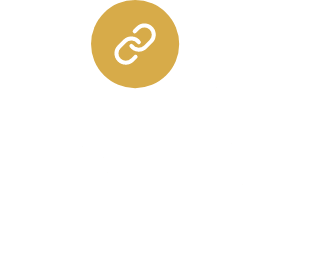 Benefits of hosting a webinar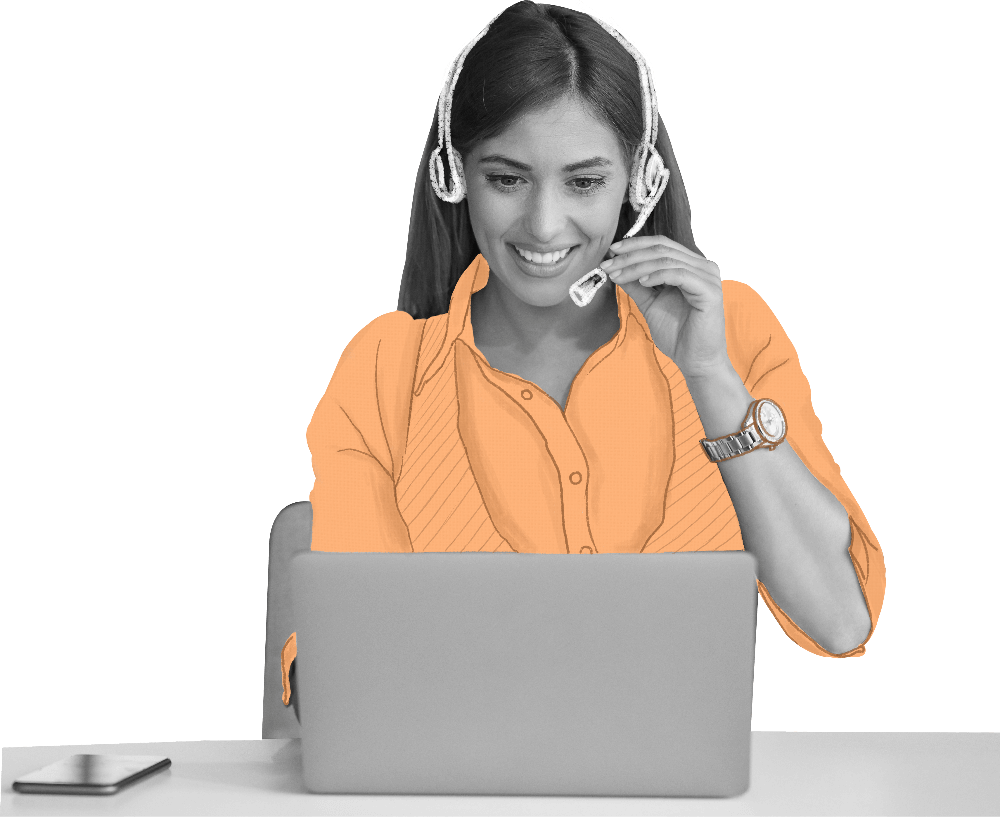 Cost-efficient
Using webinar software, you can cut down on the cost and effort that's spent on organizing offline sessions. You can conduct full-on webinar sessions remotely with a basic setup like a webcam, a microphone, and good internet connection.
Wider audience
Besides being cost effective, remote webinar sessions can help you reach a wider audience. Unlike offline sessions which only allow limited people to gather at a specific location, hosting a webinar remotely opens up opportunities to interact with large audience.
Live interactions
With remote webinar sessions, you can broadcast and interact with several attendees one after another in real time. By doing so, you can gain crucial insights and get all the attendees' questions answered.
Join webinars from your mobile
Use Zoho Meeting for iOS and Android and attend webinars from your mobile phone.
Read more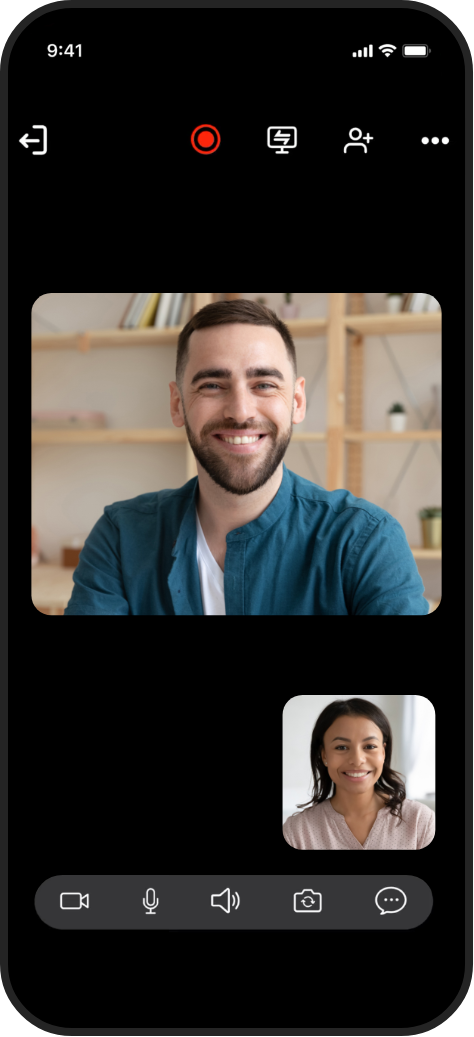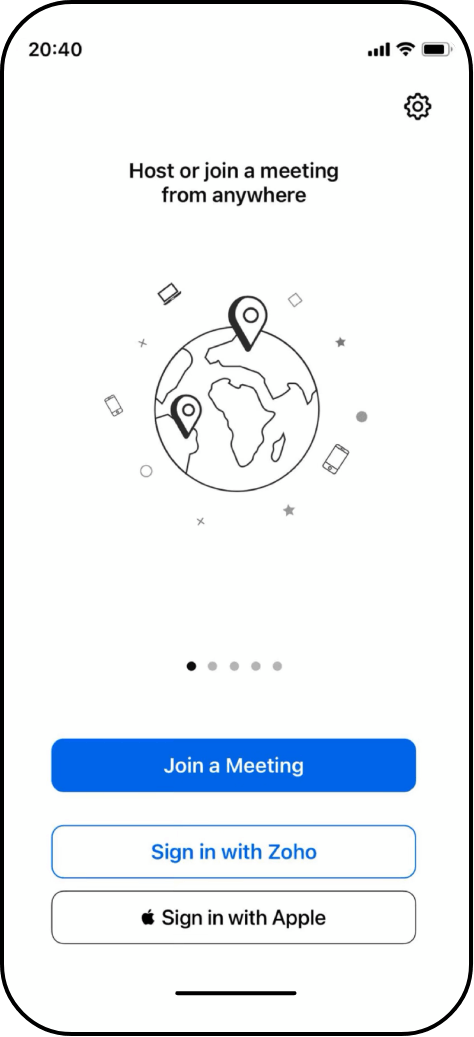 Frequently Asked Questions
01. What is the difference between a meeting and a webinar?
A meeting is a collaborative gathering with equal interactions between the host and participants. Webinar is more like an online event that is presented by an organizer and broadcasted to selected audience.
02. How do I attend a webinar meeting?
You can attend a webinar session by invitation through Zoho Meeting right from your browser or our desktop and mobile applications.
03. Can I attend a webinar on the phone?
Yes. You can attend webinars and collaborate efficiently right from your phone using Zoho Meeting mobile apps.
04. Are Zoho Meeting webinars secure?
Yes. In all the Zoho Meeting webinars, audio and video are encrypted using DTLS-SRTP encryption.
Conduct effective Webinars using
Zoho Meeting