Why you should record online meetings
online meetings can involve major decision-making, brainstorming, and learning. Keeping record of important discussions in the progression of a project provides a valuable resource for all, including those team members who may have missed the meeting. Taking down notes to create the minutes of a meeting in the old-fashioned way can be a real hassle. With Zoho Meeting's online meeting recorder, you can record everything discussed and shared during a meeting and save it securely for later use.
What gets recorded in a meeting
Participants can join a meeting through phone audio or computer audio. Those who join from a desktop or iOS device can also share their screen with others in the meeting. A meeting recording captures all audio and screen sharing during the meeting.
How to use the meeting recorder
Watch the recording of a meeting to refer to anything that was discussed during the meeting. Remember and note the steps involved in your team's plan of action. Play recordings online, share them with anyone you want, or download them to your computer for future use.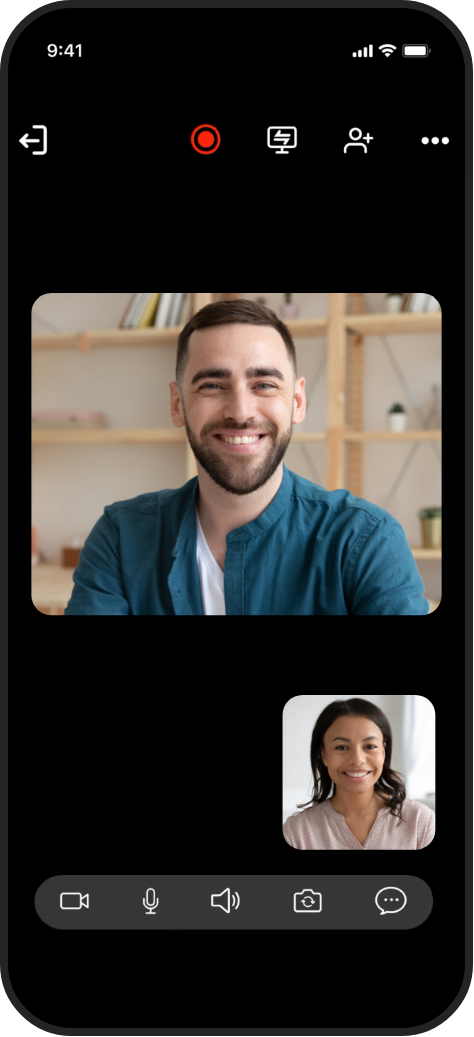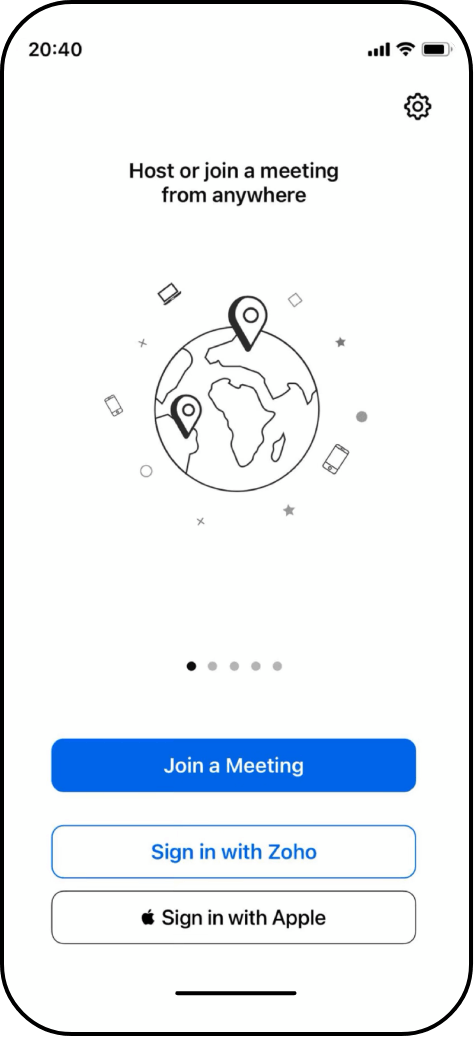 FAQs
01. Who can record meetings?
To ensure security, the ability to record a meeting, access, and share the recording file is restricted to the host of a meeting. Also, the host needs to be using the paid edition of Zoho Meeting to use the recording feature. Learn more.
02. How do I record a meeting?
If you are a meeting host, you can click the Record button on the top menu of your active meeting window to start recording a meeting.
03. How can I share a meeting recording?
You can share the recording of a meeting using the Share option under My Recordings in your Zoho Meeting account. You can also share the link to a recording with others.
04. Where can I access recorded meetings?
All your meeting recordings can be accessed under My Recordings in your Zoho Meeting account. You will also receive an email with the link of your recording after a recorded meeting is over.
04. How are meeting recordings stored?
Recordings are stored on the cloud and can be accessed and played online whenever you want. To learn more about recording storage, refer FAQ on recording add-on.
05. Can I record meetings from mobile?
Yes. You'll be able to record online meeting with audio using Zoho Meeting's mobile application. You can share these recordings on cloud and communicate with efficacy.
Record, replay, and share online meetings using Zoho Meeting