Vedatya's HR team

spends less than 15% of their time

on payroll after switching to Zoho
About Vedatya
Gurugram, also known as the "cyber-city of India" is home to various educational institutions including Vedatya, a private establishment specializing in hospitality, design and business management studies. With an inspiring vision to reduce the gap in education quality between their homeland and some of the best schools in the world, Vedatya was started in the year 2000 by IIT and Wharton school alums. With a strong focus on applied studies, a farm-to-fork approach (students in their culinary program work in their in-house farms and grow their own raw materials), and partnerships with prestigious organizations across the globe, they're well on their way to realize that dream.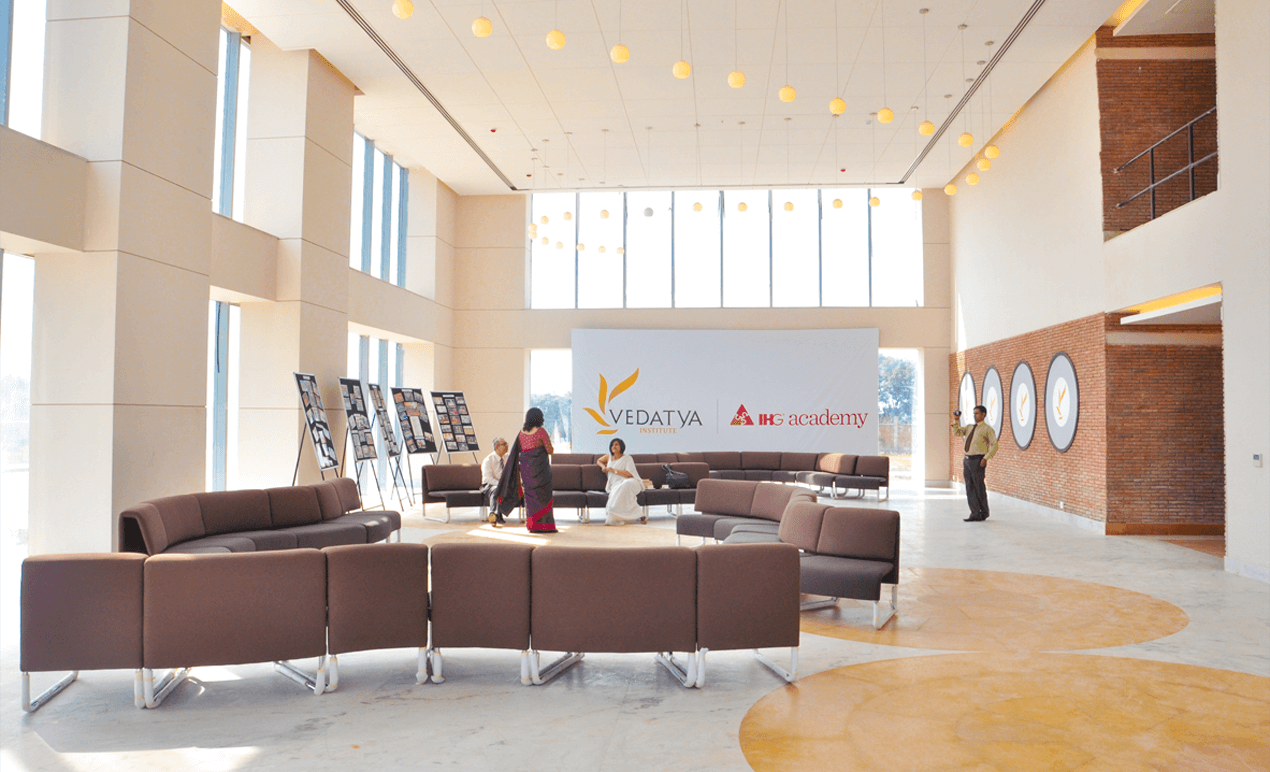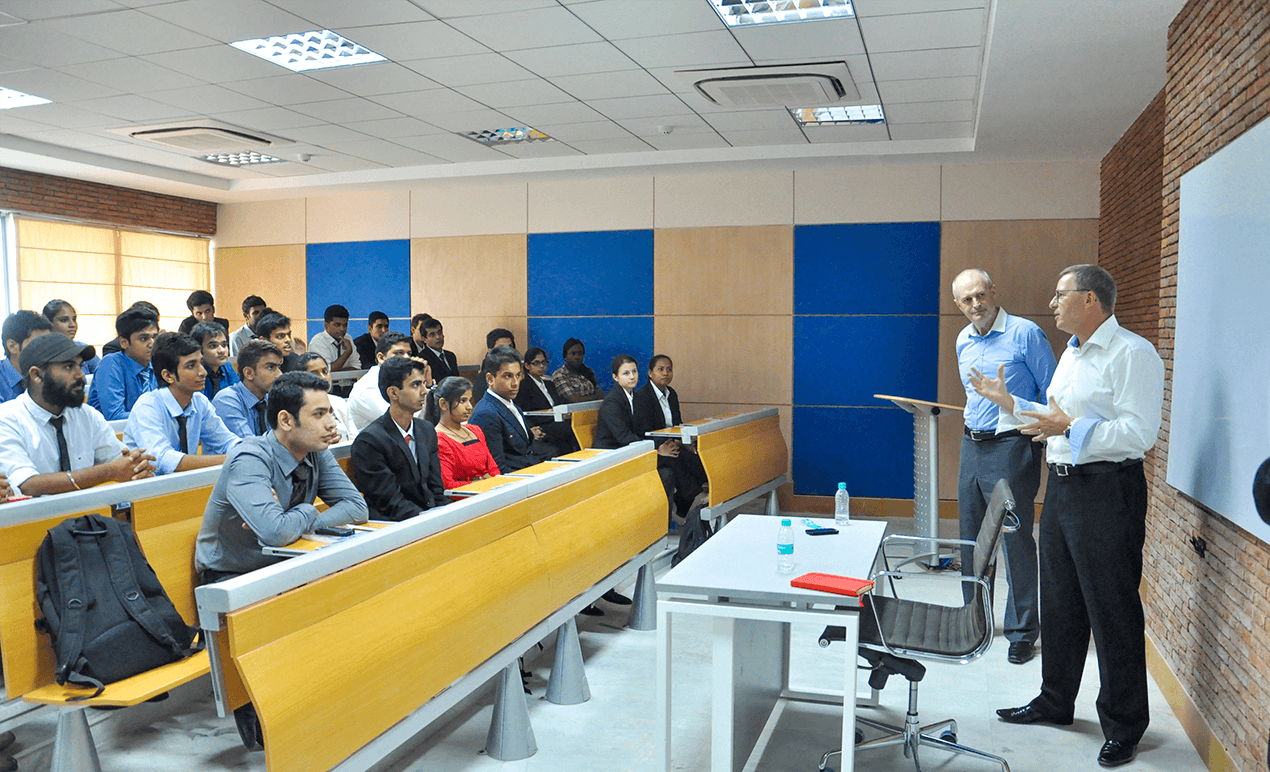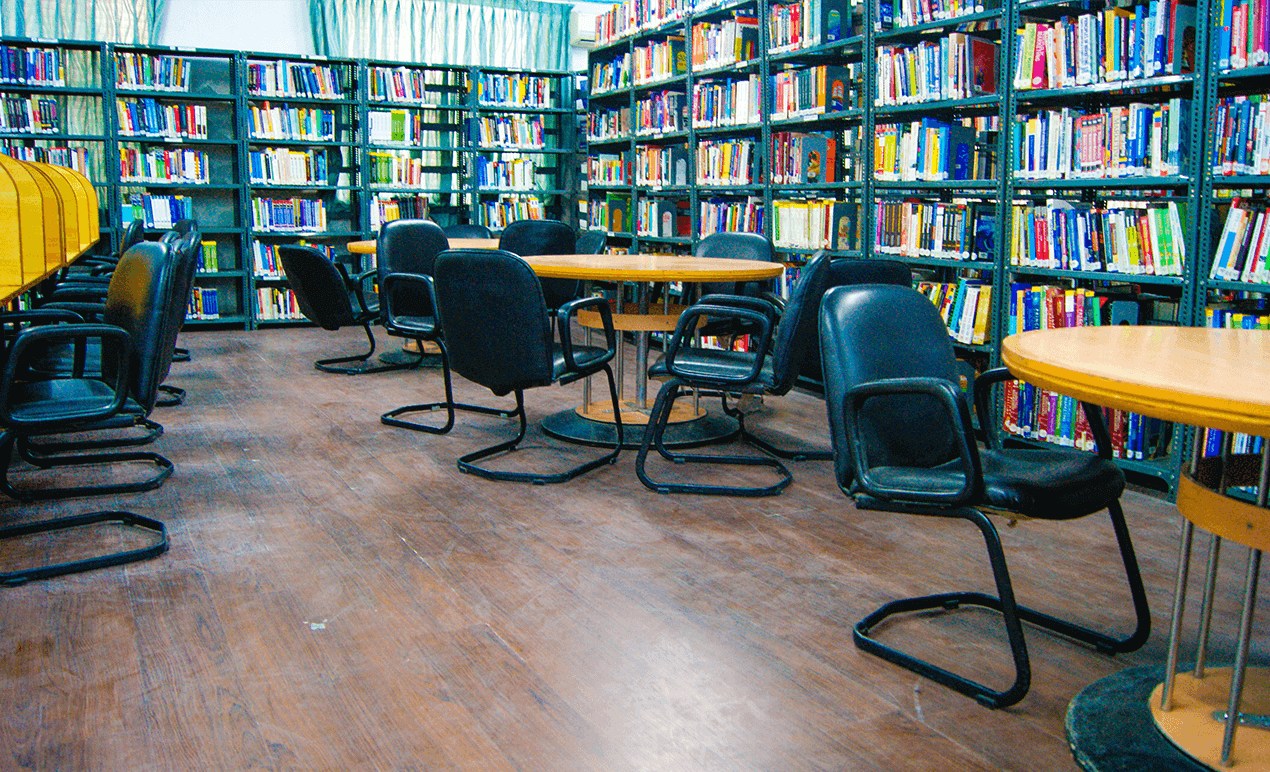 The challenge:
Standardizing payroll operations at scale
Taking over the family legacy in 2010, Amit Kapur, a Wharton school alum who is currently the Managing Promoter at Vedatya, wanted to invest in technology as a key differentiator to bring more efficiency into Vedatya's human resources and payroll departments. At the time, rather than connecting with employees, their human resource team was spending more than 80% of their time behind a desk with mounds of paperwork to handle attendance, leave management and proof collection. They then set a goal of bringing down this time spent on paperwork from 85 - 90% to less than 15%.
Technology's purpose is to become a value add in any organisation. I decided to bring efficiency to Vedatya through software that's good at doing repetitive tasks, thereby freeing my HR department to do their core function of fostering employee relationships", said Amit.
Discovering Zoho
In 2012, Amit initially deployed TCS iON, an ERP system designed specifically for educational institutions. They used this system for almost three years but weren't satisfied with the user experience. Then they discovered and started using Zoho CRM, and adopted additional Zoho apps from there.
After using some other Zoho tools, they started managing their HR and payroll operations using Zoho People and GreytHR. Even though their HR operation was smooth with Zoho People, coordinating with an external vendor for payroll made things difficult. GreytHR showed a slight improvement in their payroll process but the HR and payroll team still couldn't achieve their productivity goals. It was at this point of time, and during Amit's monthly ritual of browsing Zoho's website for new productivity tools, that he found Zoho Payroll.
I go to Zoho's website every month to check what new solution have they launched and if there are any new integration with products I'm already using. It was during one of these searches that I came across their payroll solution and immediately signed up for the trial.
Success with Zoho Payroll
As a user of multiple Zoho products, understanding Zoho Payroll came naturally to Amit's team. The product was easy to use without even needing a demo, and the entire payroll process was handled effortlessly.
Once they started configuring Zoho Payroll, it took them just one month to complete their first pay run and they had switched completely from GreytHR to Zoho Payroll within three months.
Superior user experience
Amit's team had a wonderful user experience with Zoho Payroll. It was a struggle to collect proofs and validate them manually with their previous system. The team at Vedatya was spending close to 56 hours on this activity every month whereas Zoho Payroll helped them digitize the whole process through a self-service portal. Now they're able to complete the same work in less than a few hours each month. The digital proof approval system also created accountability for both the employees and the processing arm of the organization with transparent management processes.
The user experience was amazing, it saved our time and in a cost efficient manner. We couldn't ask for more," said Amit.
Diversity in salary structure
Vedatya had employees in various pay structures ranging from entry-level employee to the director. The salary structure option in Zoho Payroll helped them customize and fully accommodate their diverse salary structure needs.
Strong integration with the existing ecosystem
The information flow between Zoho People and Zoho Payroll is so seamless that it feels like a single platform. Unlike before, the synchronization of loss of pay (LOP) data across the two tools happens automatically now on predefined dates with just a few clicks of a button. Other changes related to employee's contact information made in one system also reflects automatically in the other.
One thing we look for in any new solution is they should integrate well within our existing ecosystem. And the Zoho Payroll and Zoho People integration worked like a charm", said Amit.
Backed by incredible support staff
Whenever the team at Vedatya came across a roadblock, the Zoho Payroll support team came to their rescue. As one of Zoho Payroll's early adopters, when Amit came up with suggestions like adding new allowance types to the existing list, the team was ready to make changes accordingly.
Being a new product in the market, when we reached out the development team with a few suggestions, they were taken into consideration and introduced right into the product. They stuck to the tagline: You asked, we delivered", said Amit.
Intuitive self-service portal
Even though their previous system, GreytHR, had a private portal for every employee, the employees weren't keen on using it. However, the ESS portal in Zoho Payroll had an easier workflow for employees therefore increasing adoption. It only took about 5 minutes for the employees to choose between the two tax regimes for this financial year within their portal and take care of their tax declarations without any manual hand holding. This reduced the number of enquiry emails to their inbox drastically.
"Zoho Payroll had transformed not just how our HR and finance teams operate, but also the experience that my employees have every time they receive their pay. All the information they need is inside the ESS portal, which is also accessible through their mobile devices."
Looking forward
"After using Zoho Payroll for over a year now, we have brought down the paper work to less than 40% already and we will reach our 15% target very soon."
Vedatya emphatically believes that if it takes care of it's employees, then in turn, the employees will take care of the students. Zoho Payroll has helped them achieve this even during the transition to a remote work environment.
Transitioning to remote work
"It took us just a week to transition to a remote setup. Our classes are functioning today just as they were a few months ago. And a huge credit for this goes to Zoho and it's offerings. We are delighted that India has a world-class company like Zoho and we are keenly waiting to see what more does it have to offer."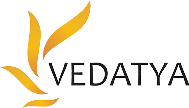 Organisation Name
Vedatya Institute
Industry
Education
(Hospitality, design and business)
Employees
50+
Location
Haryana, India
Challenges Faced
✓

The HR team was unable to spend time nurturing employees

✓

More than 80% of the time was spent on paperwork

✓

Manual IT and reimbursement proof collection

✓

Absence of proper user experience with existing systems

✓

Increased dependence on HR team for payroll related queries
What Vedatya loves about Zoho Payroll
✓

User experience (both HR team and employees)

✓

Personal portal for employees with all payroll data

✓

Easy payroll processing

✓

Seamless integration with in-house HRMS solution (Zoho People)
Favorite features
✓

Employee self-service portal

✓

Form - 16

✓

Loan module

✓

Digital proof collection and approval
What their employees have to say
I have not faced any issues with Zoho Payroll as an end user. I can download payslips, make IT declarations in a matter of minutes, and get reimbursement proofs approved easily. All in all, it saves time and offers great functionality to any employee.
Sandeep Munjal
Director
My overall experience with Zoho Payroll has been great. With Zoho Payroll I can access all my financial records at one place in a hassle-free manner. This product also saves a lot of time while submitting claims and generating payslips. The feature that I like the most is investment declarations through which I can declare my proposed investments with support on reducing my taxable income.
Dr. Shweta Tiwari
Professor and Associate Dean
In my view, Zoho Payroll is very good software for salary calculation. It helps us manage our investment declarations and taxes in one place. We can get our payslips and understand the deductions on our own. It is quite employee-friendly as it reflects the data clearly and has reduced our dependency on other related departments for queries related to our financial records.
Amit Saxena
Manager- Admissions
Payroll software that understands your business