Free payroll software
for small Indian businesses
Run your payroll on autopilot with modern payroll software, free of cost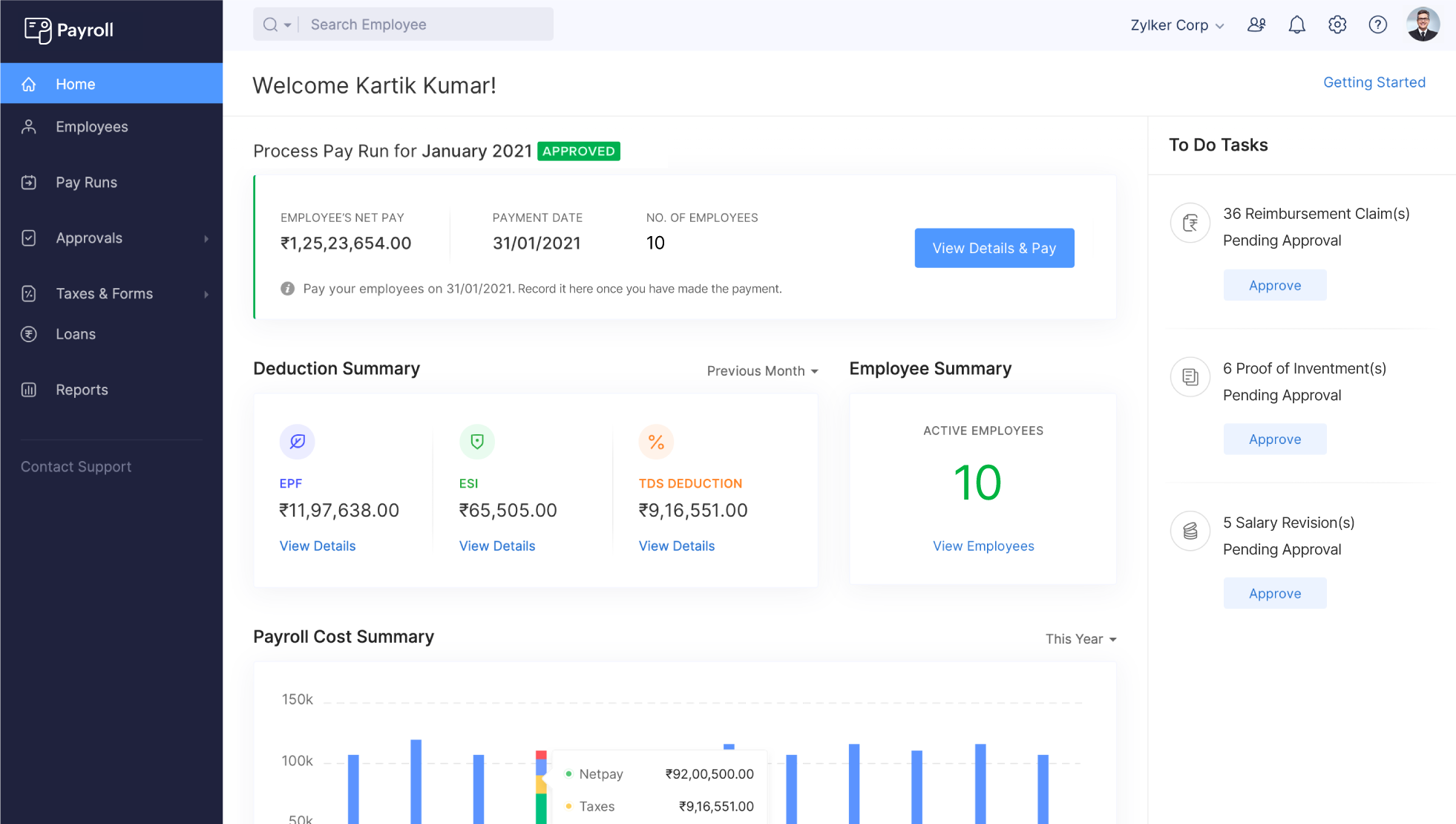 6
reasons why you need technology to future-proof your payroll operations
Automate payroll calculations
Set your payroll preferences once and carry them forward by automating your payroll process. This will not just save you time but also ensure error-free payroll calculations, as Zoho Payroll software can catch mistakes that may slip past the human eye.
Stay tax compliant
Avoid last minute calculation errors and comply with Indian statutory payroll laws. Automate deductions for IT, PF, LWF, PT and ESI based on regional laws and regulations.
Generate forms
No more frantic searches to find the forms you need to file taxes. Download Form 16, Form 24 and Form 12BB automatically for all your employees in the app.
Directly credit salaries
Pay your employees whether or not they have third-party salary accounts, thanks to our partnership with ICICI Bank. Salary will be directly deposited into their accounts, easily and quickly.
Ensure payroll security
Employee and payroll details are sensitive information. Only the admin get unrestricted operational access.
Insightful payroll reports
Managing payroll records is no easy feat. We've collated 20+ reports that you can run to review your payroll information. Drill down into Deductions Reports, Employee's Salary Statement and many others for a clear and concise analysis during audits. You can also upload EPF-ECR reports directly into TRANCE.
You need
a fat wallet

to get a feature-rich payroll solution
Easy employee onboarding
Eliminate errors when you import, add, and auto-sync employee details.
Accommodate diverse salary structures
Define salary components for various designations to fit your organisation's policy.
Schedule paydays
Set your firm's payday and pay schedule to compensate your employees on time.
Get notifications
Stay on top of every payroll task for your organisation.
The Free Plan is tailored for up-and-coming Indian business with up to
10 employees
1 user
1 work location
We offer more to enhance your payroll management experience
Employee Self Service Portal
Share payroll responsibilities with your employees and delegate appropriate tasks to them. They can view payslips, submit Form 16, declare Income Tax and claim reimbursements in this personalised online space. This password-protected ESS Portal is a secure platform to work together with your staff on payroll.

Zoho Books, our accounting software
Get your payroll transactions recorded automatically into your payroll ledgers with our accounting software, Zoho Books. Stay audit ready with automated bank reconciliation.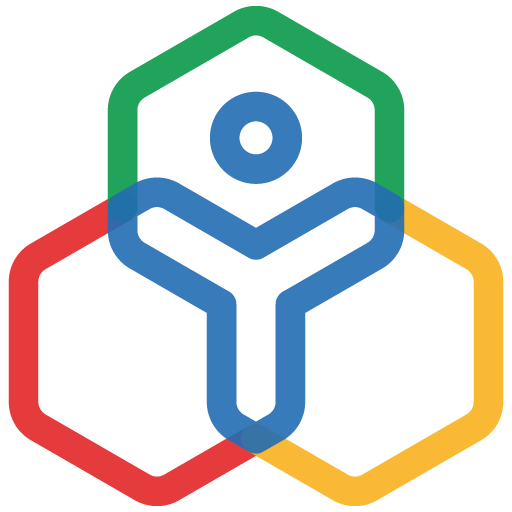 Zoho People, our HRM software
Sync employee information, manage leaves and record attendance with our Zoho People integration. This in-house app bridges payroll and HR functions and can be used with a single sign-on.
We care about your business beyond payroll software
Find resources in our website - Choose from key learning materials like essential business guides, blogs, and FAQs. Find everything you need to learn about payroll with us, hassle-free.
Forums and Community Learning Series (CLS) - We offer our customers exclusive forums and CLS sessions to discuss the tips and tricks to running payroll efficiently.
Dedicated product support team - Our payroll software is intuitive, yet our support team is still here to help! You'll be in good hands when you reach out to them for assistance. Email: support@zohopayroll.com
Looking for free payroll software?
Get Zoho Payroll