Simplify payroll accounting with Zoho Books
Zoho Payroll is tightly integrated with Zoho Books, our GST compliant online accounting software.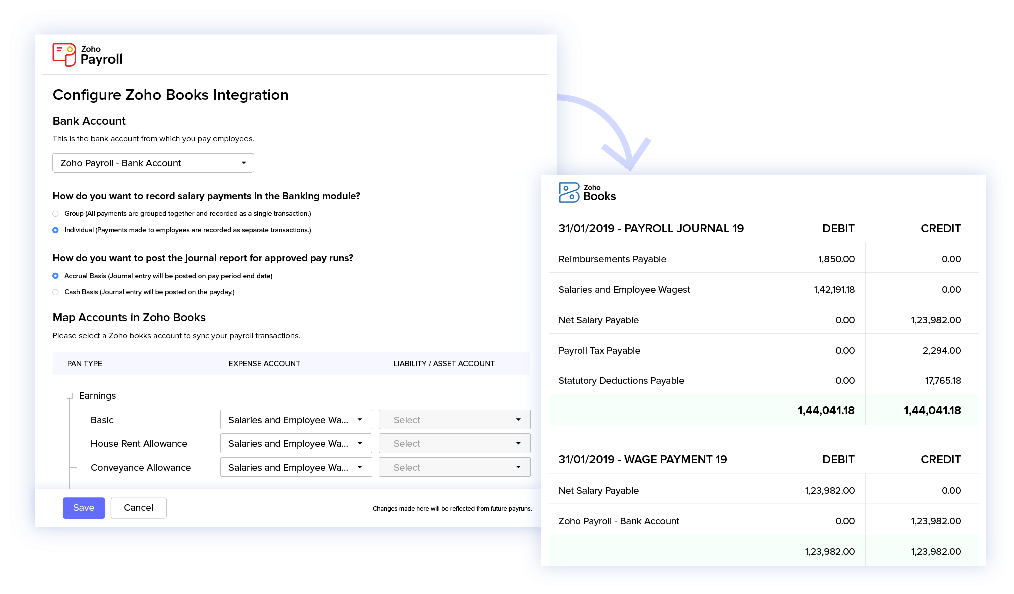 Automated Journal Entries
Skip manual accounting, as each pay period's payroll expenses including earnings, taxes, deductions, and reimbursements are automatically updated to the right journals.
Match your payroll transactions
Easily set up the bank account you will use to disburse salaries, choose how your wage payments are to be posted, and match the corresponding transactions to its bank feeds.
Customisable chart of accounts
Keep your accounting books organized. Customise your expense and liability accounts for every payroll transaction effortlessly.
Streamline employee management with Zoho People
Zoho Payroll is seamlessly integrated with Zoho People, our cloud-based online HRMS software.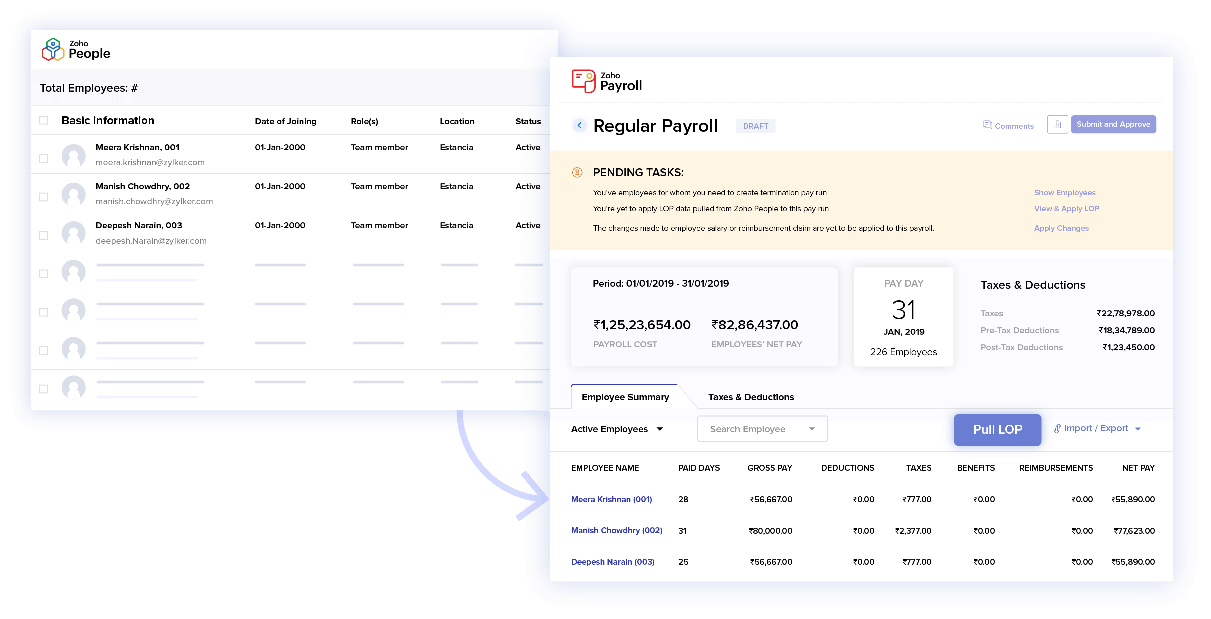 Comprehensive HRMS solution
Manage the people in your payroll including employees' department, designation, attendance cycle, leave policies, bio-metric integrations and more.
Automatic employees synchronisation
Save time on re-work, as the employee profile you configure in Zoho People gets added to Zoho Payroll automatically.
Systemized leave management
Accurately calculate the days worked by each employee by fetching LOP details from Zoho People in just a single click.
Powerful integrations for efficient payroll processing