Keep the Conversation Going
Keep talking about your brand on social media pages by posting links, images, quotes and status messages. Monitor the engagement of every post in terms of likes, retweets, views and comments. You get a better understanding of your audience.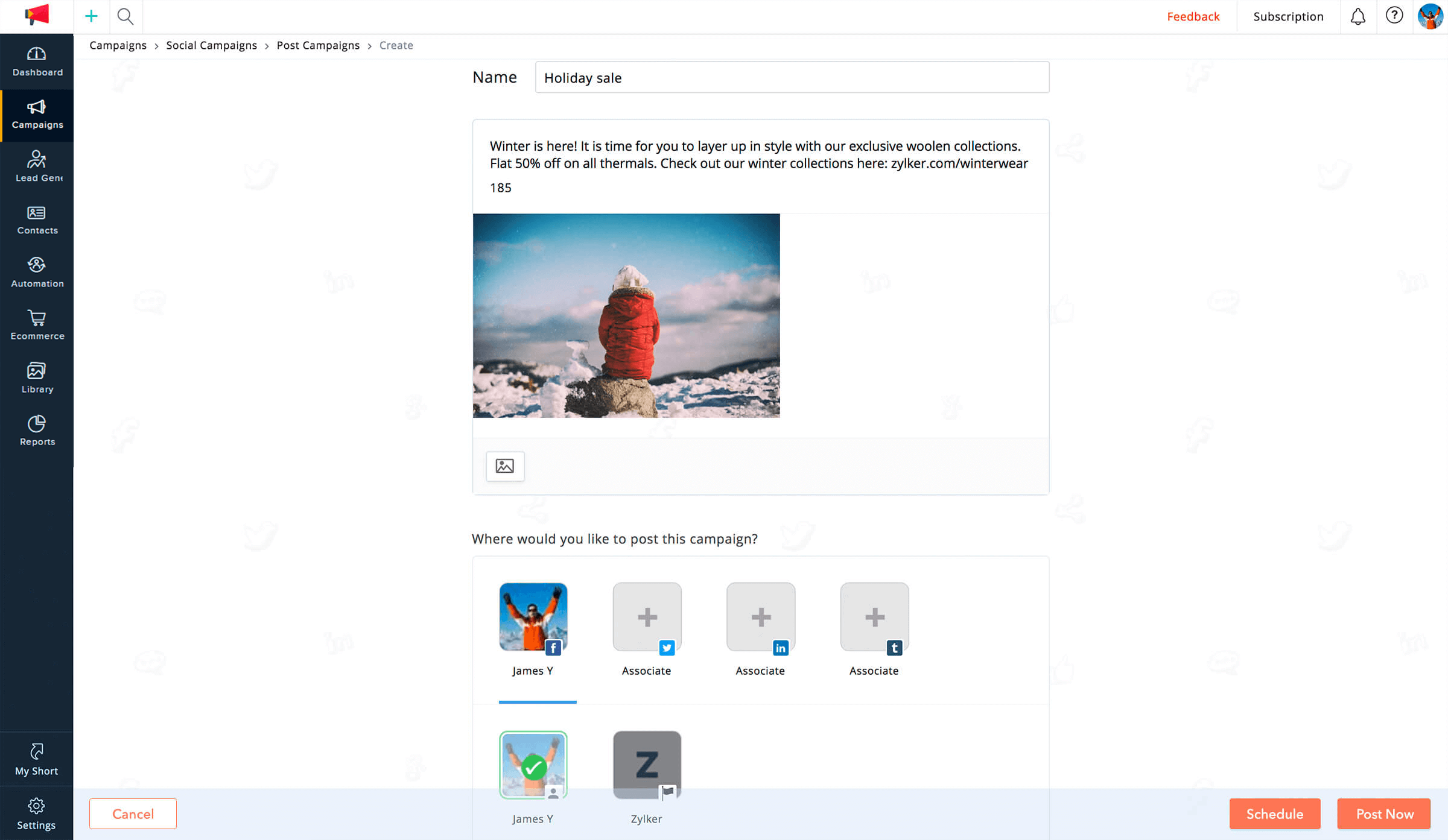 Landing pages for Facebook Marketing
Plan and run a promotion specifically for your Facebook audience. You can create campaigns and add them as custom tabs on your Facebook page. Also know how many new visitors turned to Facebook fans. The real-time social statistics keep you updated.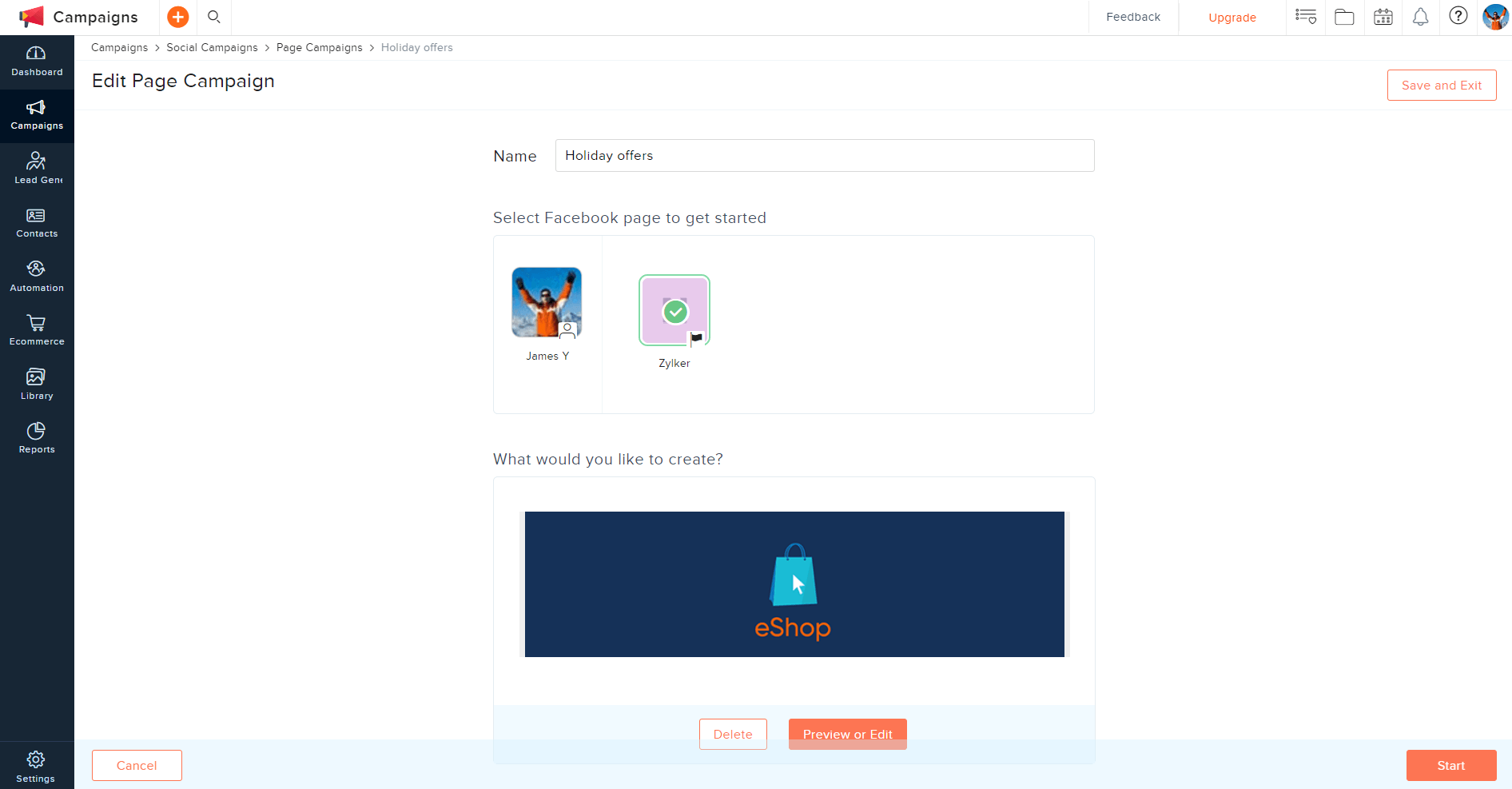 Schedule and Automate
Plan your social campaigns well in advance. You get to decide when your campaigns should begin and end, and save time by automating routine posts.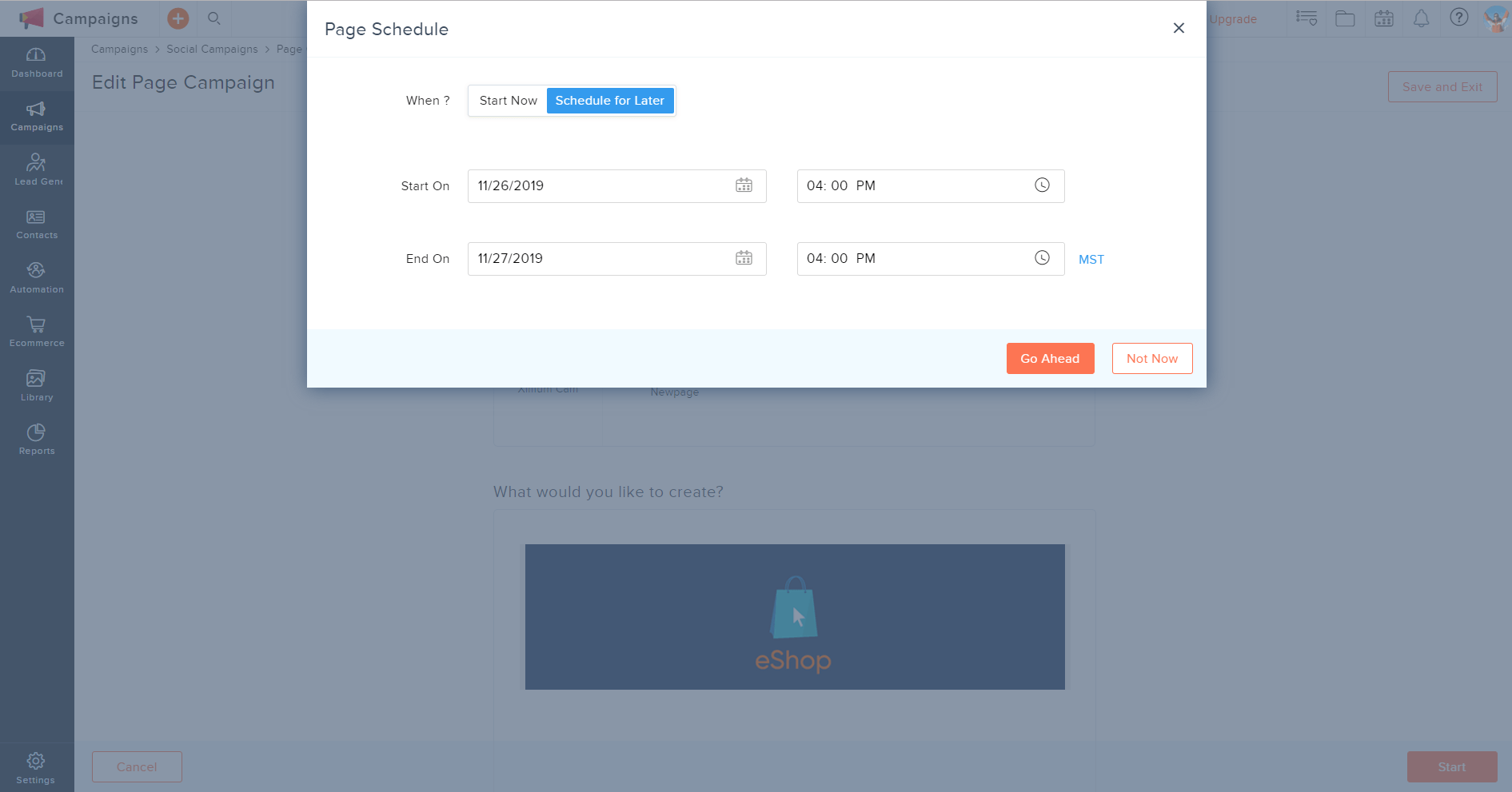 Measure Engagement
How many likes? Or comments? Measure the engagement that your social campaigns generate and improve future campaigns.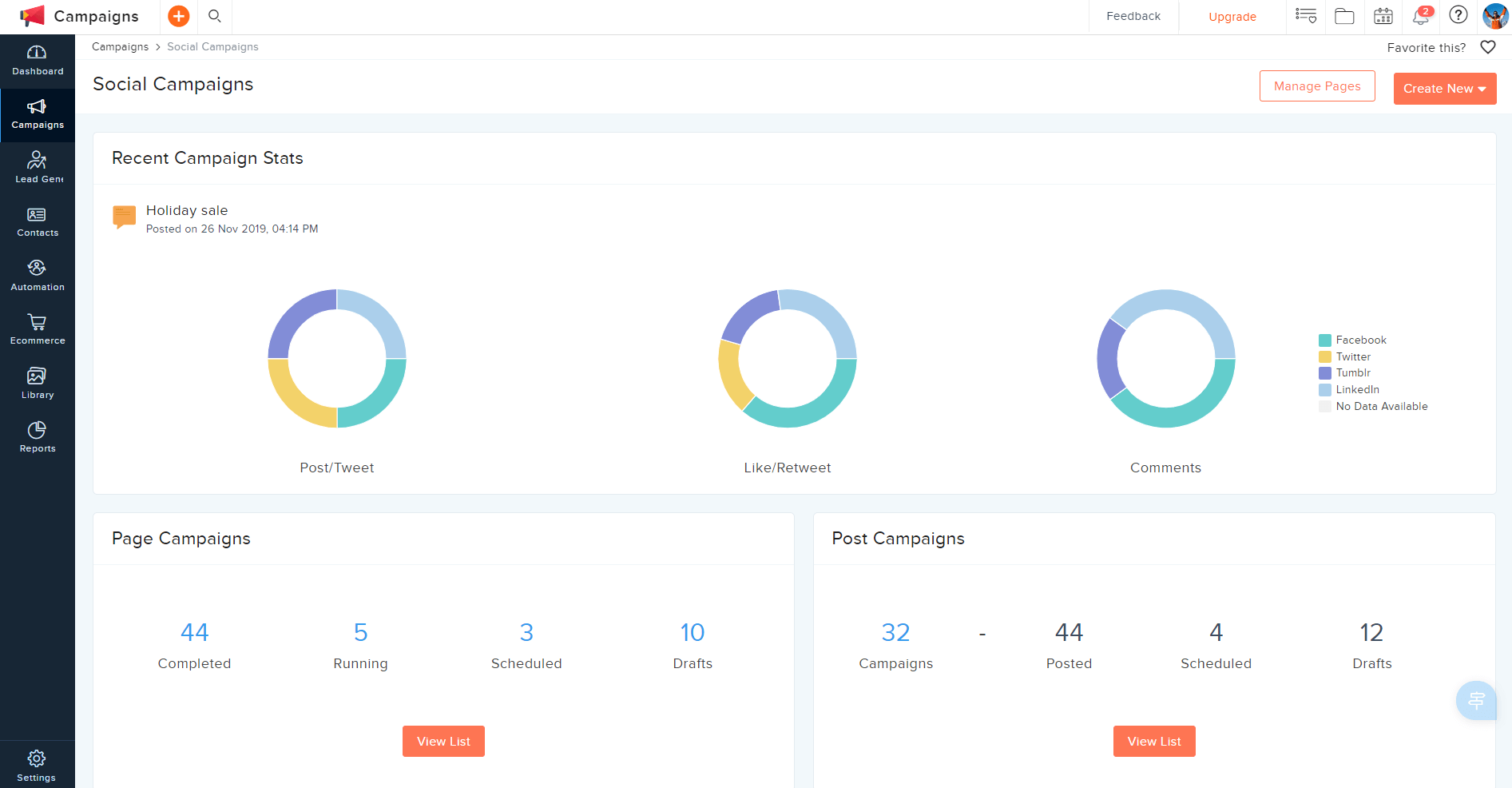 Key Features
Create Facebook Landing Pages to engage not only your existing audience but also new visitors to your Facebook page
Invite subscribers to 'Like' your Facebook page by sending out Facebook Page Campaigns as an email campaign
Know how many new visitors have turned to Facebook fans
Post campaigns on Twitter, Facebook and LinkedIn in the form of Links, Images, Status Messages or Quotes
Measure the performance of your social campaigns and know the number of Likes, Retweets, Comments and Views
Share email campaigns on Facebook, Twitter and LinkedIn