Email surveys for higher response rates
Zoho Campaigns integrates with Zoho Survey, the survey-builder app from the Zoho family, to send different types of survey email campaigns including Customer Satisfaction, Marketing Research, Employee Evaluation and many more.
Sign up for free
Templates for your survey campaigns
Zoho Campaigns provides survey email templates that are specially designed for your surveys. Craft your email content, add it to the survey template, and send it out. Recipients will be routed to the right survey by clicking the template's call-to-action (CTA) button.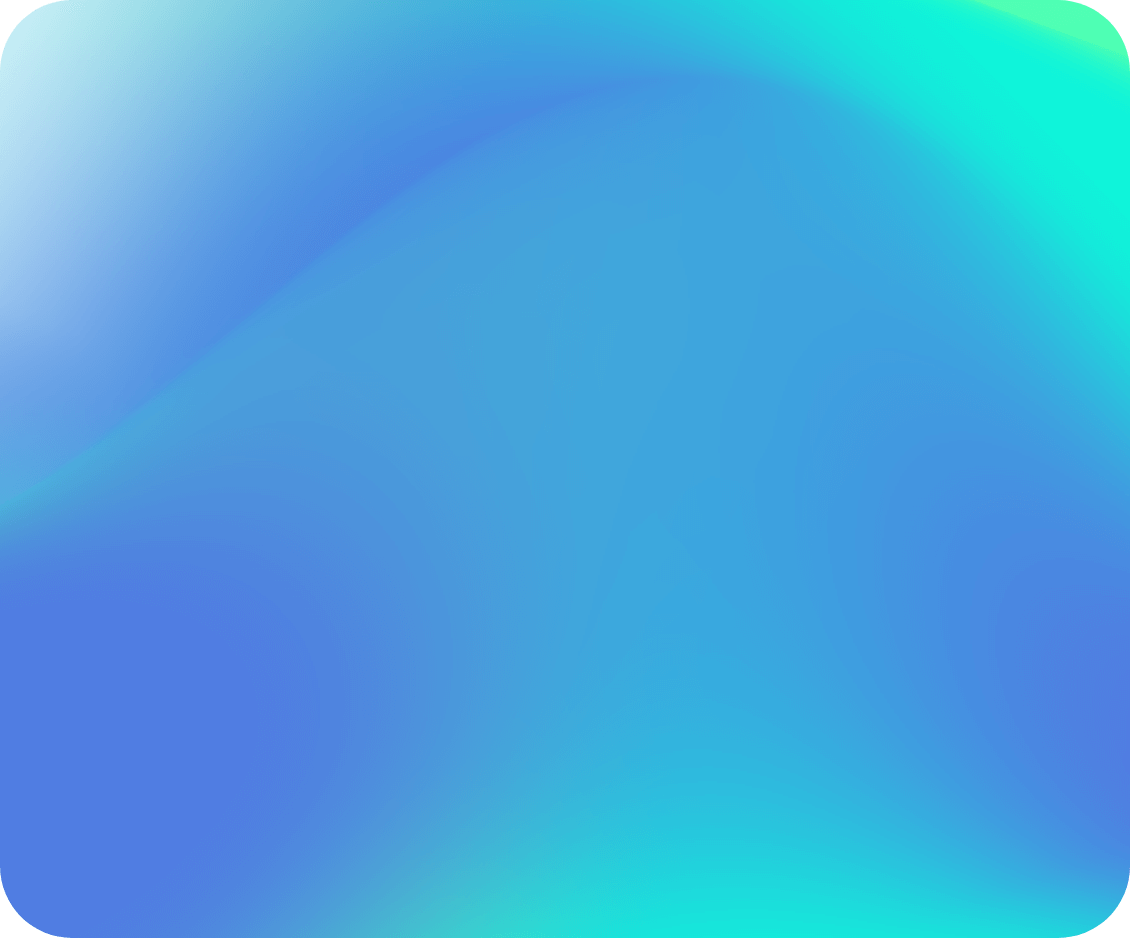 Choose your favorite survey templates
Chatter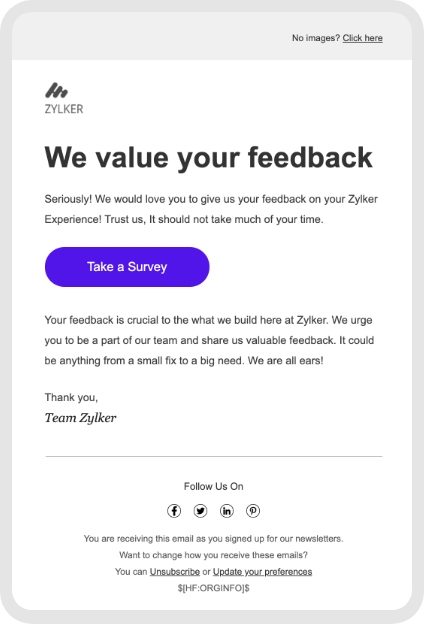 Deem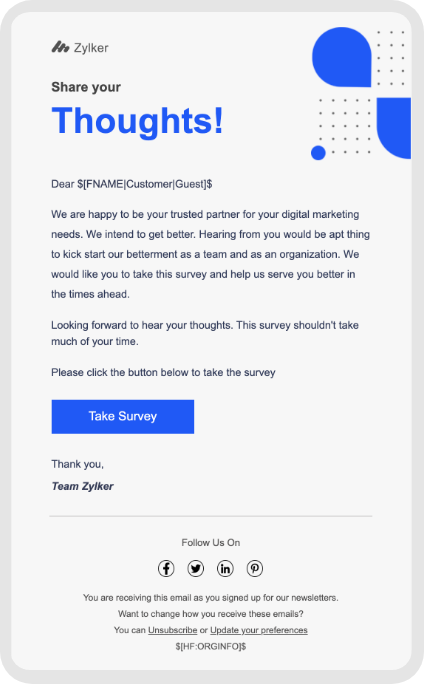 Babble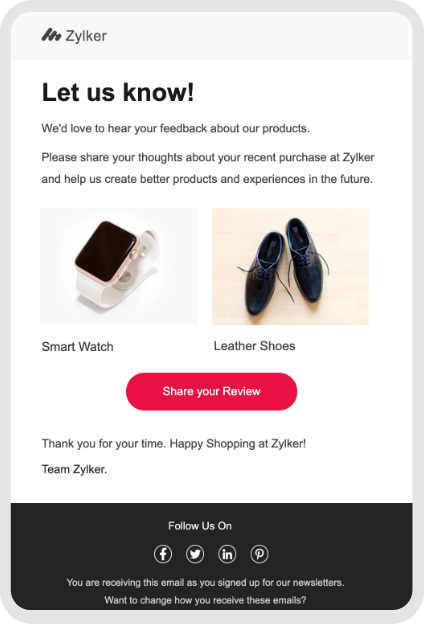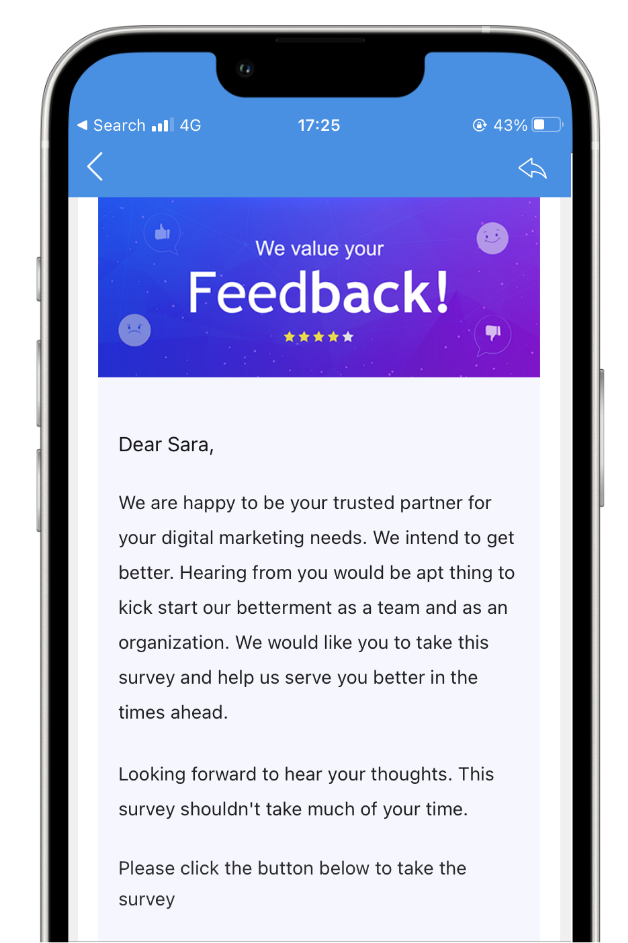 Responsive email templates for mobile-optimized surveys
Surveys created in Zoho Survey are automatically optimized for mobile phones. To ensure any survey email template you send that asks the user to participate in the survey is optimized too, Zoho Campaigns gives you a number of pre-designed smart and responsive templates for survey distribution.
Reports to measure performance
Once a campaign is sent, check the reports in your Zoho Campaigns account to view the survey results and plan future survey email campaigns. You can see the number of surveys delivered, opened, and clicked; the number of contacts who completed, started, or didn't start the survey; and the responses given by each contact—all at once.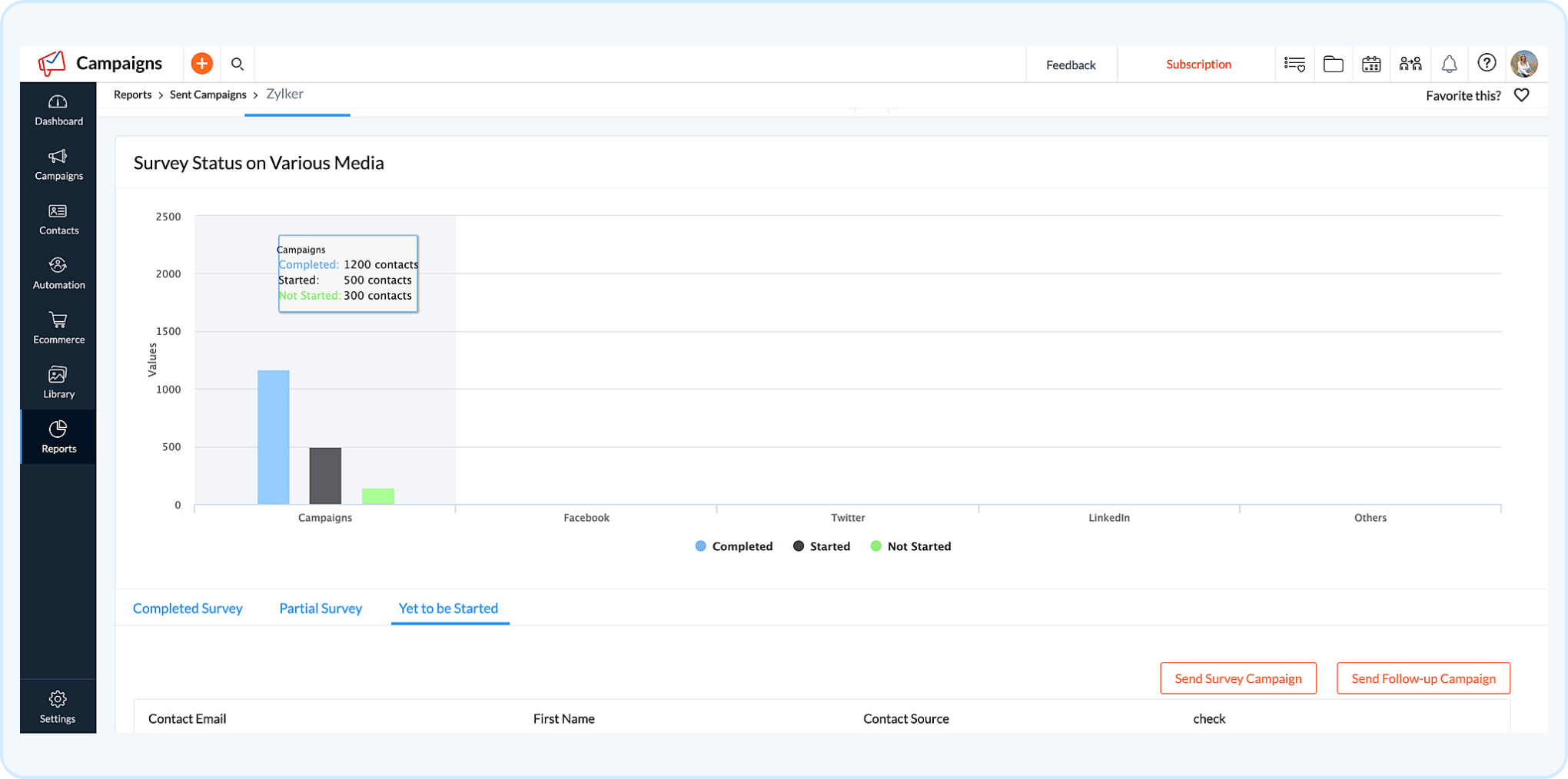 A/B Testing for better open rates
Two different survey email campaigns can be tested at the same time to understand which one performs better and analyze what does and doesn't work for your audience. Once the winning version is decided, send it to the rest of your audience group and create a better email experience.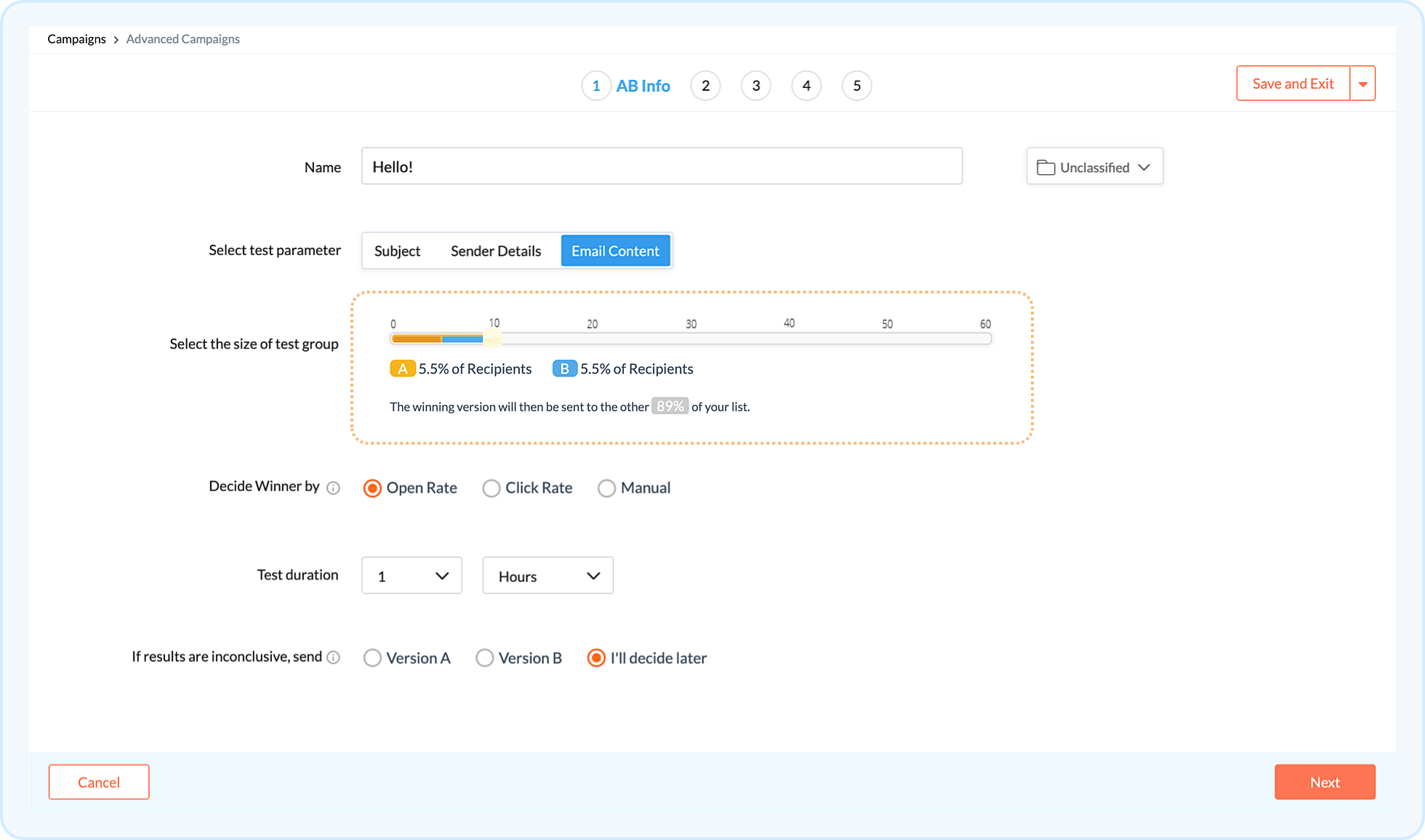 Work from a single place
Zoho Campaigns also connects with Zoho CRM, so you can smoothly send out survey email campaigns to customer lists stored in your CRM account. Find your surveys, customer data, and email templates all in one place.