How does it work?
With Marketing Automation, you can add your audience into the right email series and reach out to them with relevant information.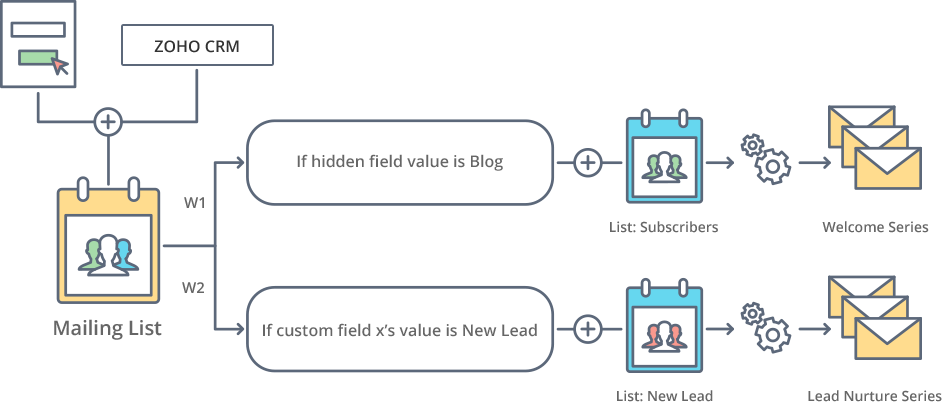 You don't have to manually send a welcome email every time somebody signs up for your newsletter. Schedule an autoresponder and it will take care of the rest. Not just a welcome email, you can do a lot more with autoresponders.
Learn More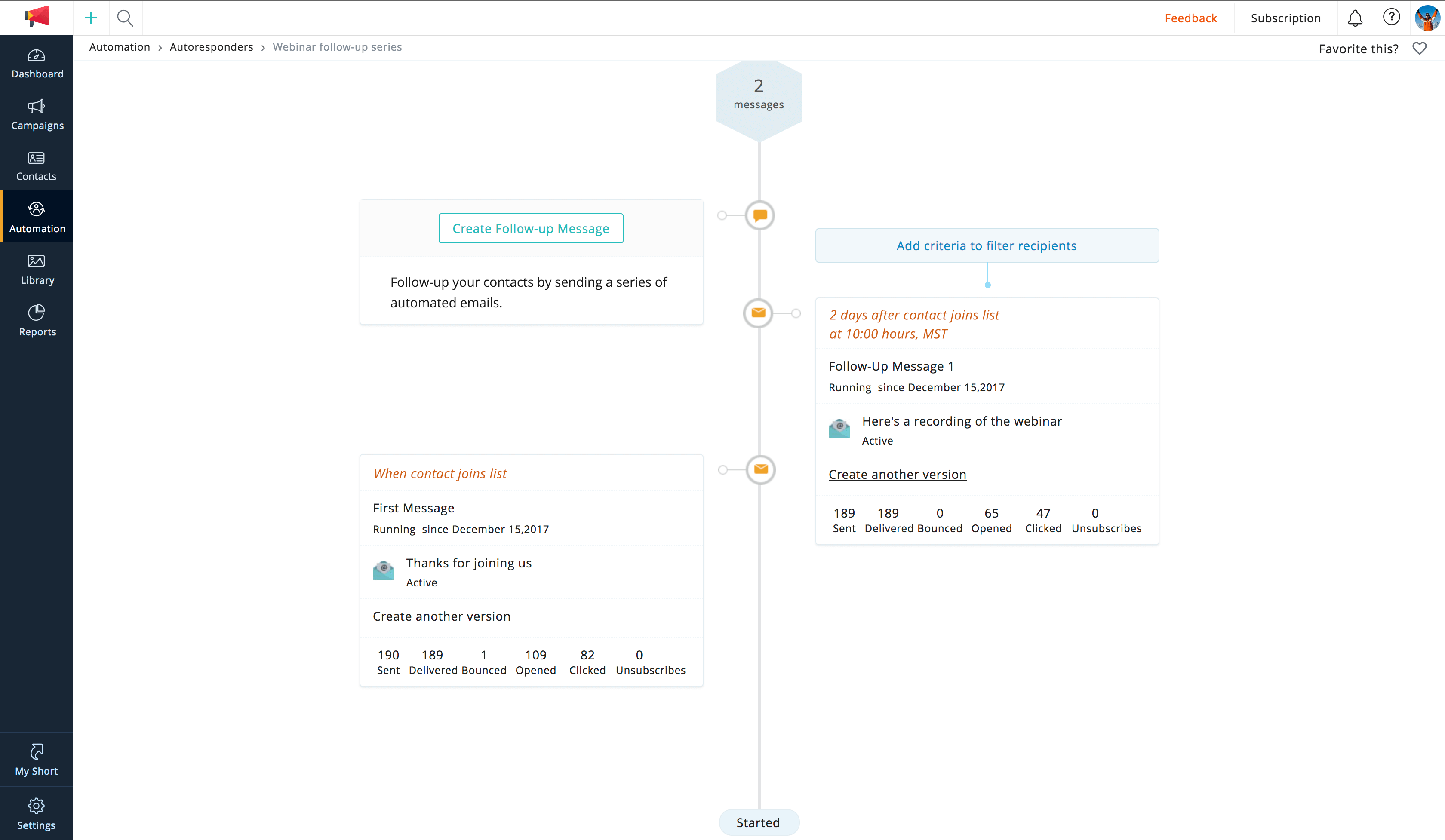 A simple reminder can show you care.
Send reminders to your customers about subscription renewals, promotional offers, or any time-critical information using date-field autoresponder. You can also use this autoresponder to send them birthday and anniversary wishes.
Boost your sales during the holiday season.
Holiday sales can be crucial to the business' bottom line. That is when people shop more and look for discounts. Send out season's greetings, holiday promotions, and special offers to your customers by scheduling a calendar-based autoresponder. 
Interacting with your audience regularly can build trust and brand recognition. With workflows, you can segment your mailing list based on the information you have about your contacts and engage them by sending content that is pertinent to them.
Learn More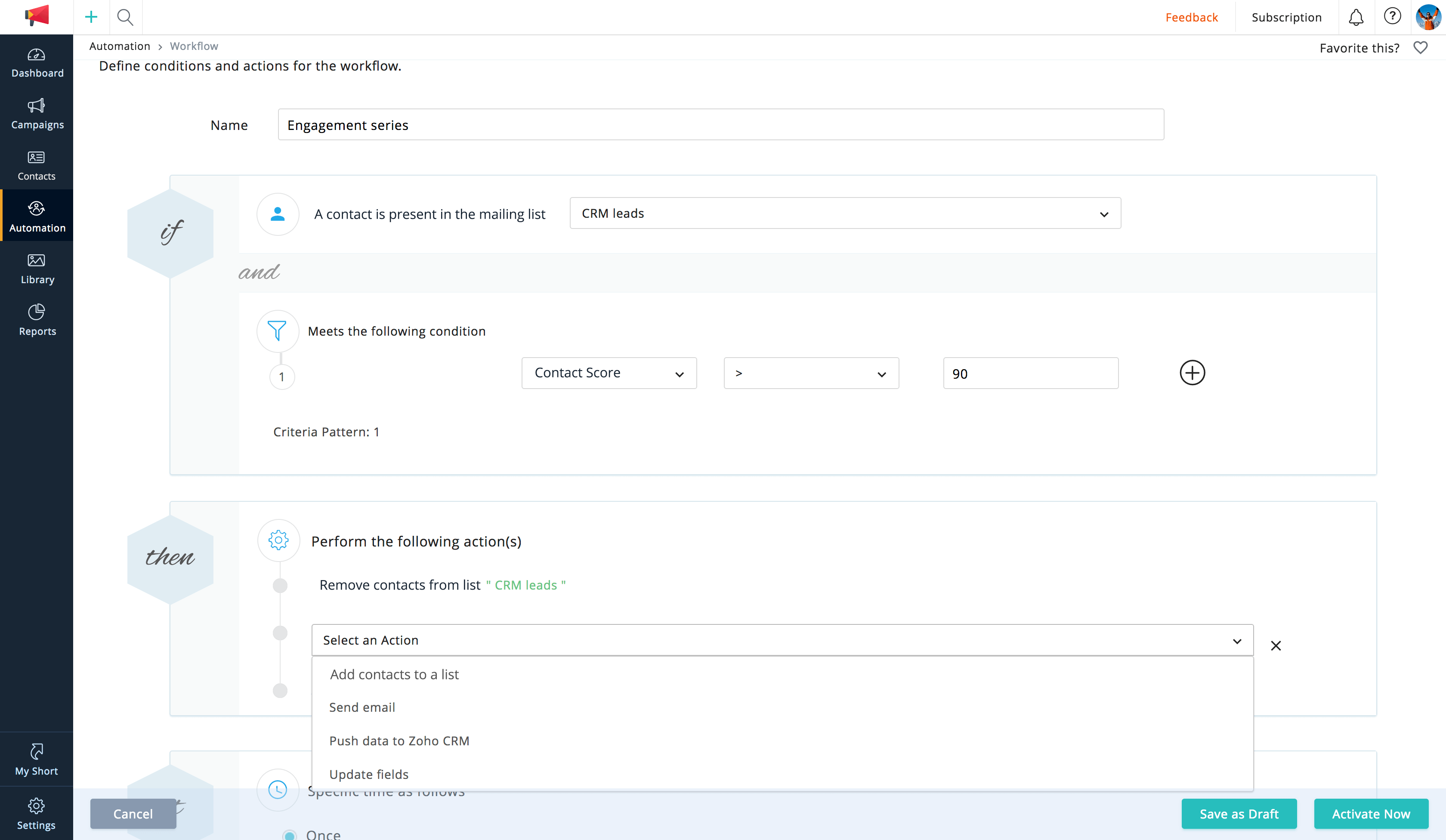 Nurture and engage your leads and customers.
You might want to cater to different sets of people at various stages of your sales cycle. Plan a lead nurturing campaign or a customer engagement program with workflows to communicate and create a good rapport with your leads and customers.
Share your expertise. Build lasting customer relationships.
Set up workflows to distribute industry-related content that you produce. Be it a webinar, blog, vblog, ebook, or tutorial; send them to your contacts based on their preferences.