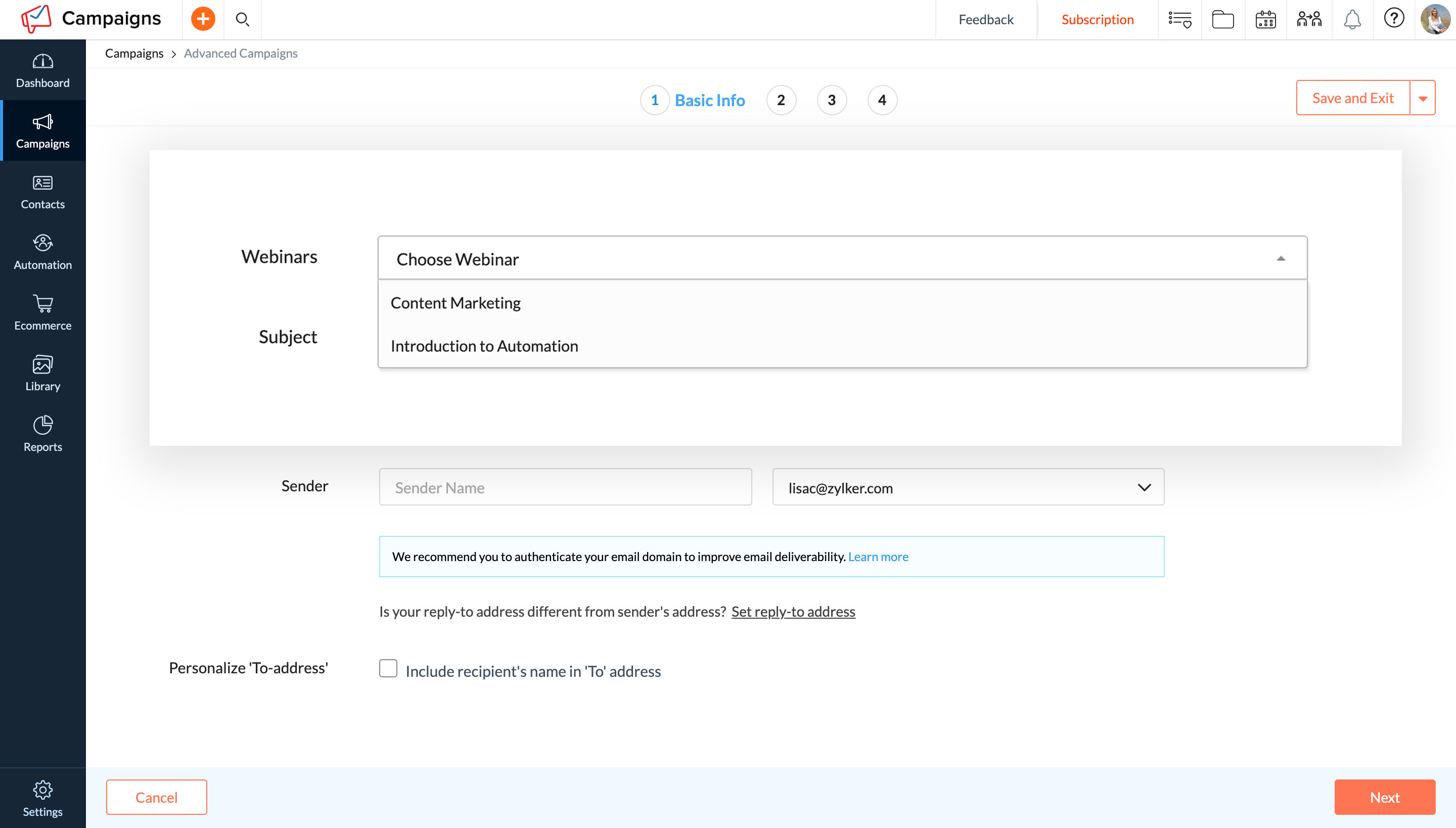 Increase engagement with targeted leads.
Promoting your webinars using email campaigns can give registrants an effective overview of what to expect in the webinar. Workflows in Zoho Campaigns can help you automate your follow-ups with behavior-based emails.
Drive more attendees.
Schedule email campaigns based on the recipient's optimal open time or time zone to increase the chances of driving more attendees. Also, this integration lets you send emails in batches, thus improving your engagement.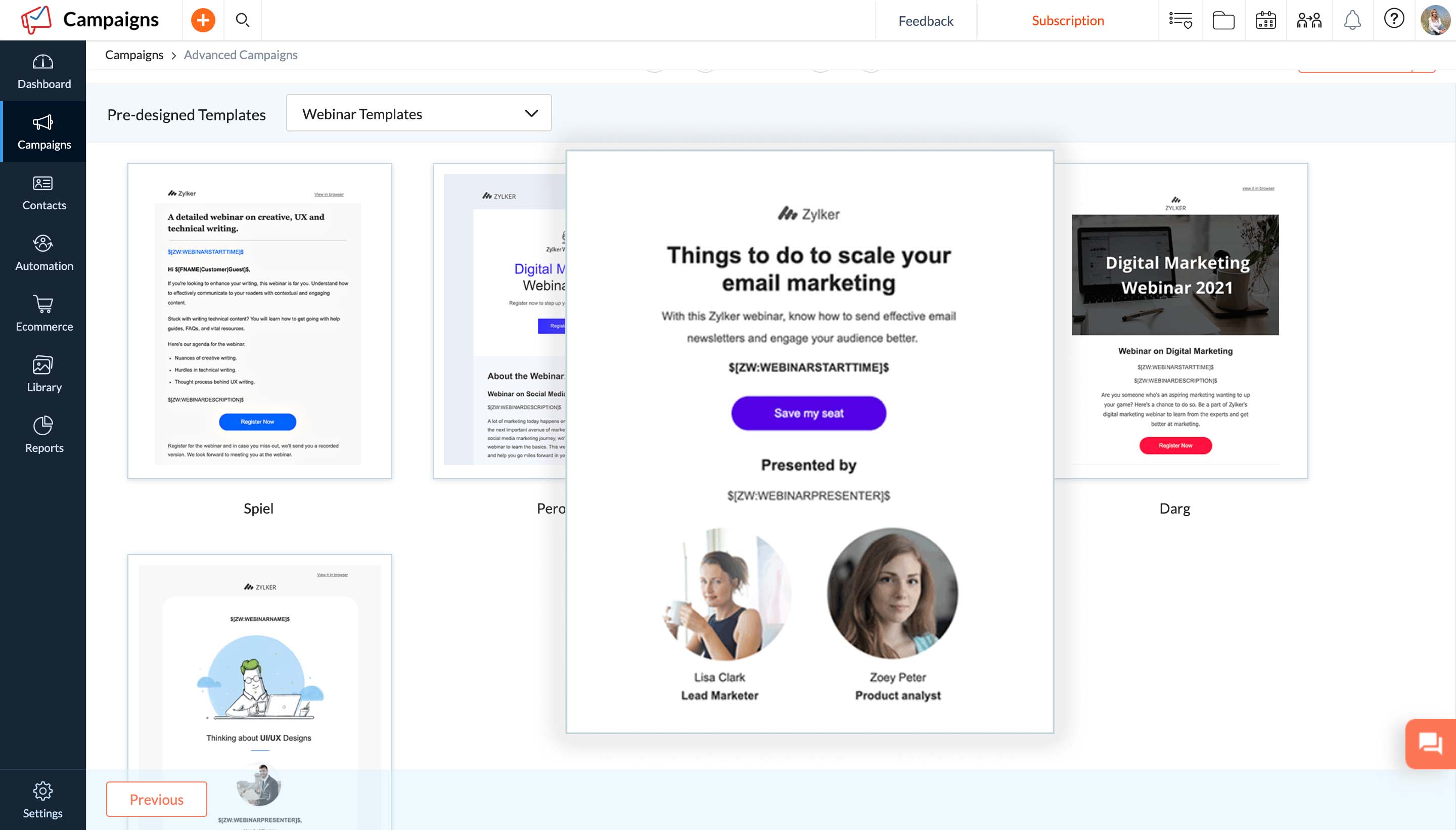 Pre-designed responsive templates.
To ease your efforts in creating templates, Zoho Campaigns provides ready-to-use, responsive templates. These visually appealing, pre-designed templates with the right content can help you send emails quickly and will grab the interest of recipients.
Track the reports in Zoho Campaigns.
The detailed list of registrants and attendees gets updated in your Zoho Campaigns account after enabling the integration. Tracking the reports will help you to send follow-up emails and promote future webinars by recognizing the active attendees of your webinars.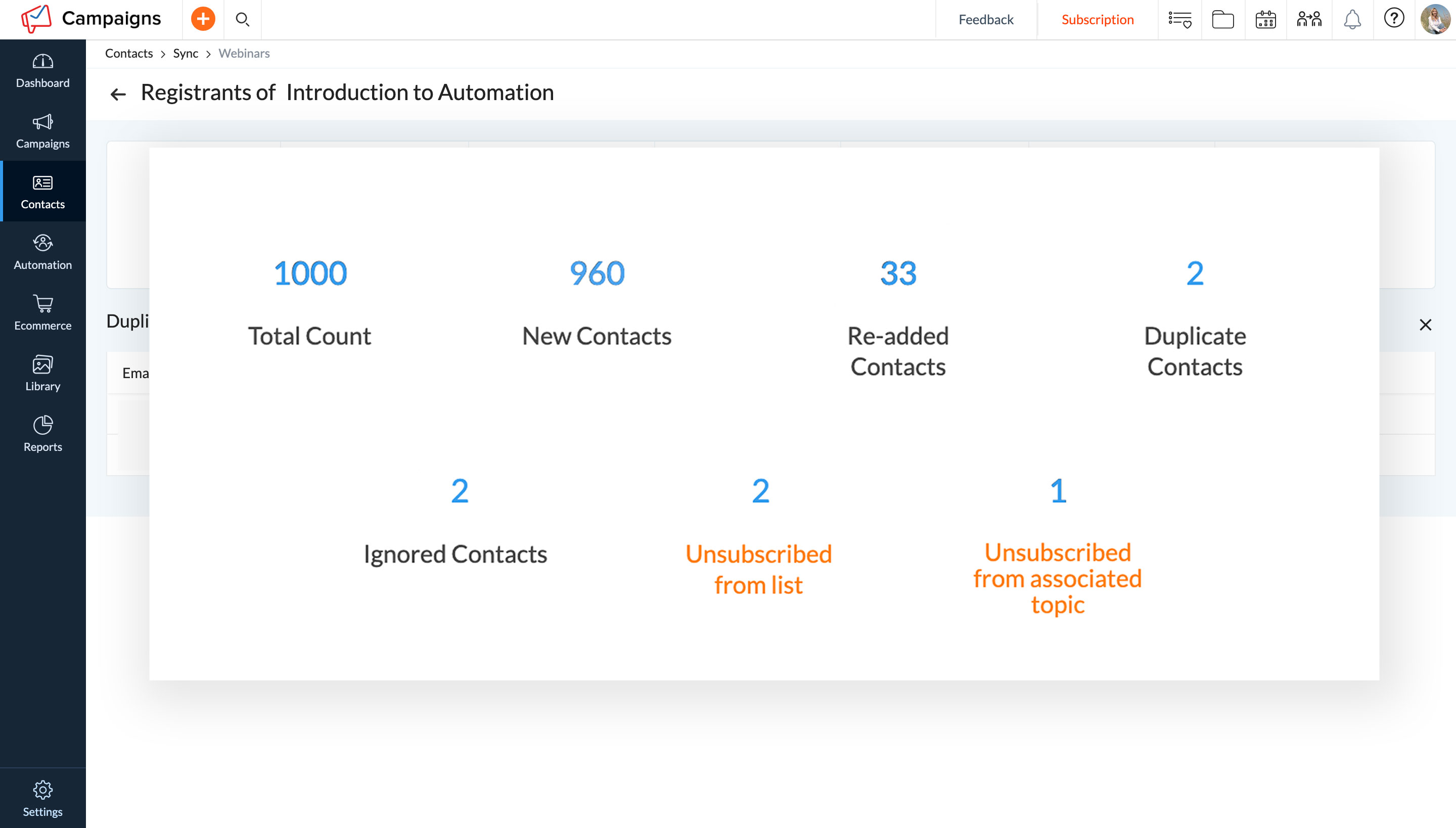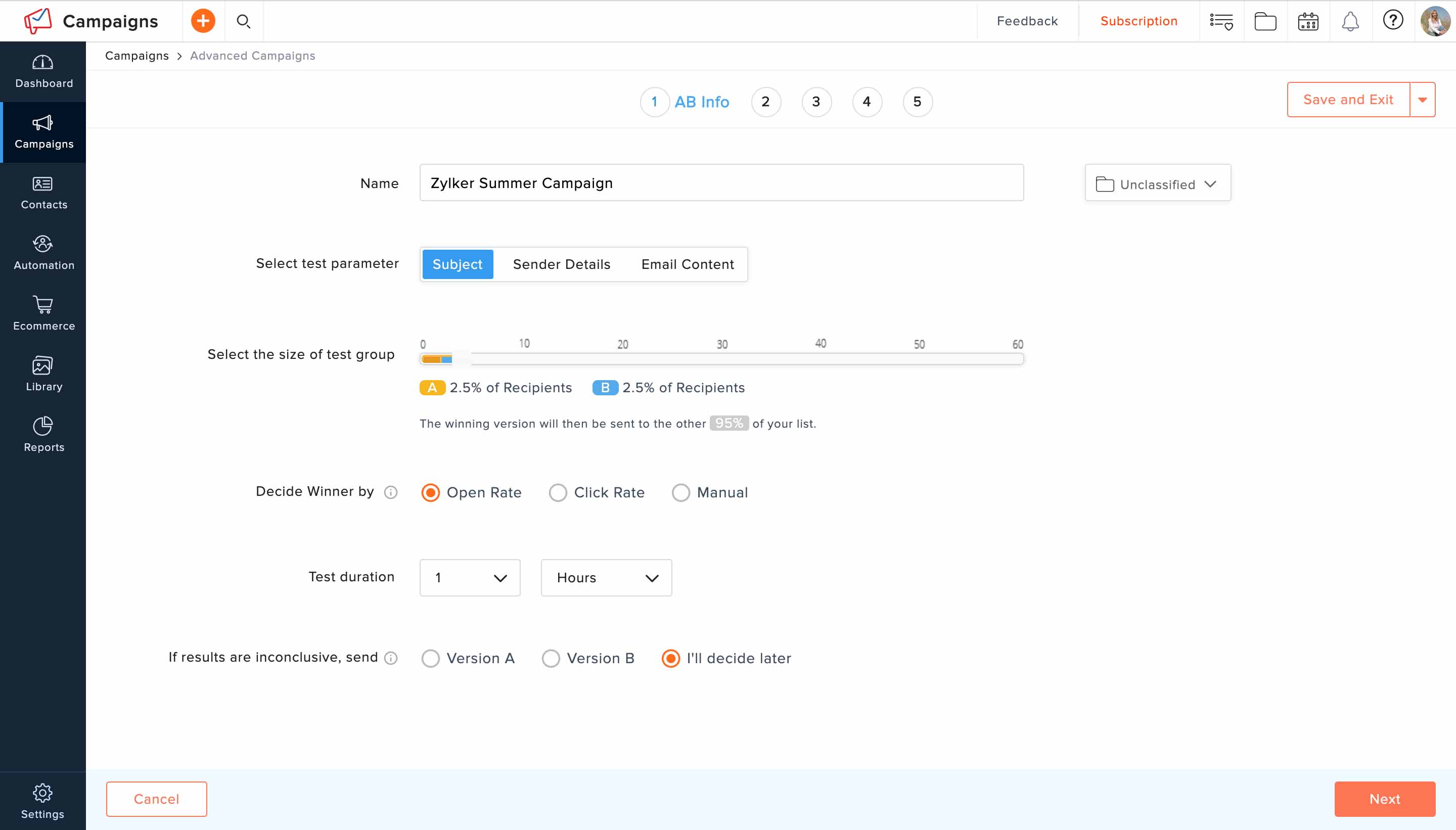 Find what works for your webinar.
To top off the integration, you can also tailor your email campaigns in the way your audience expects them. Questions like "what type of emails should be sent - Plain text/HTML?" or "when should I send my email campaign?" can be easily answered with the help of A/B testing in Zoho Campaigns.