Email Marketing with a
Dedicated IP

address

Zoho Campaigns offers dedicated IP addresses to those who want to take complete control over their IP reputation.

Contact Us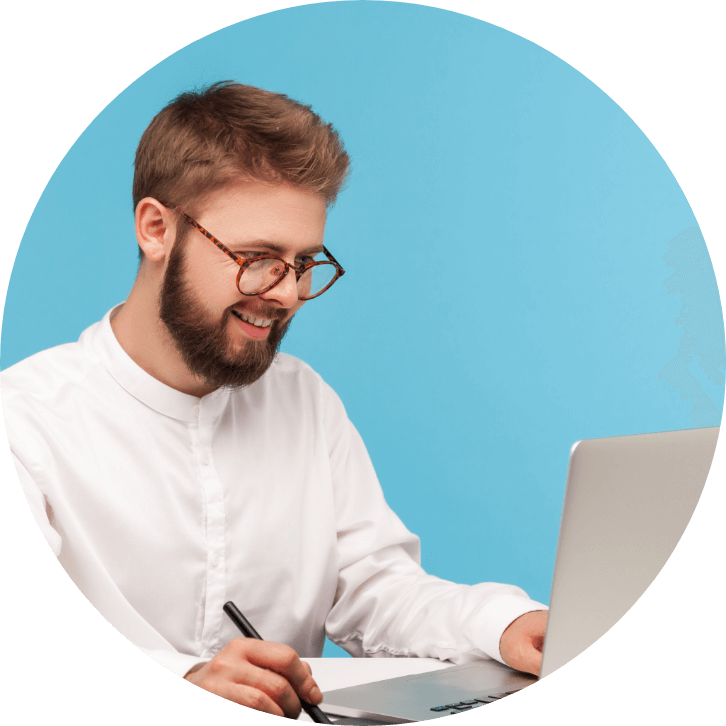 Dedicated IP

192.1 ** . **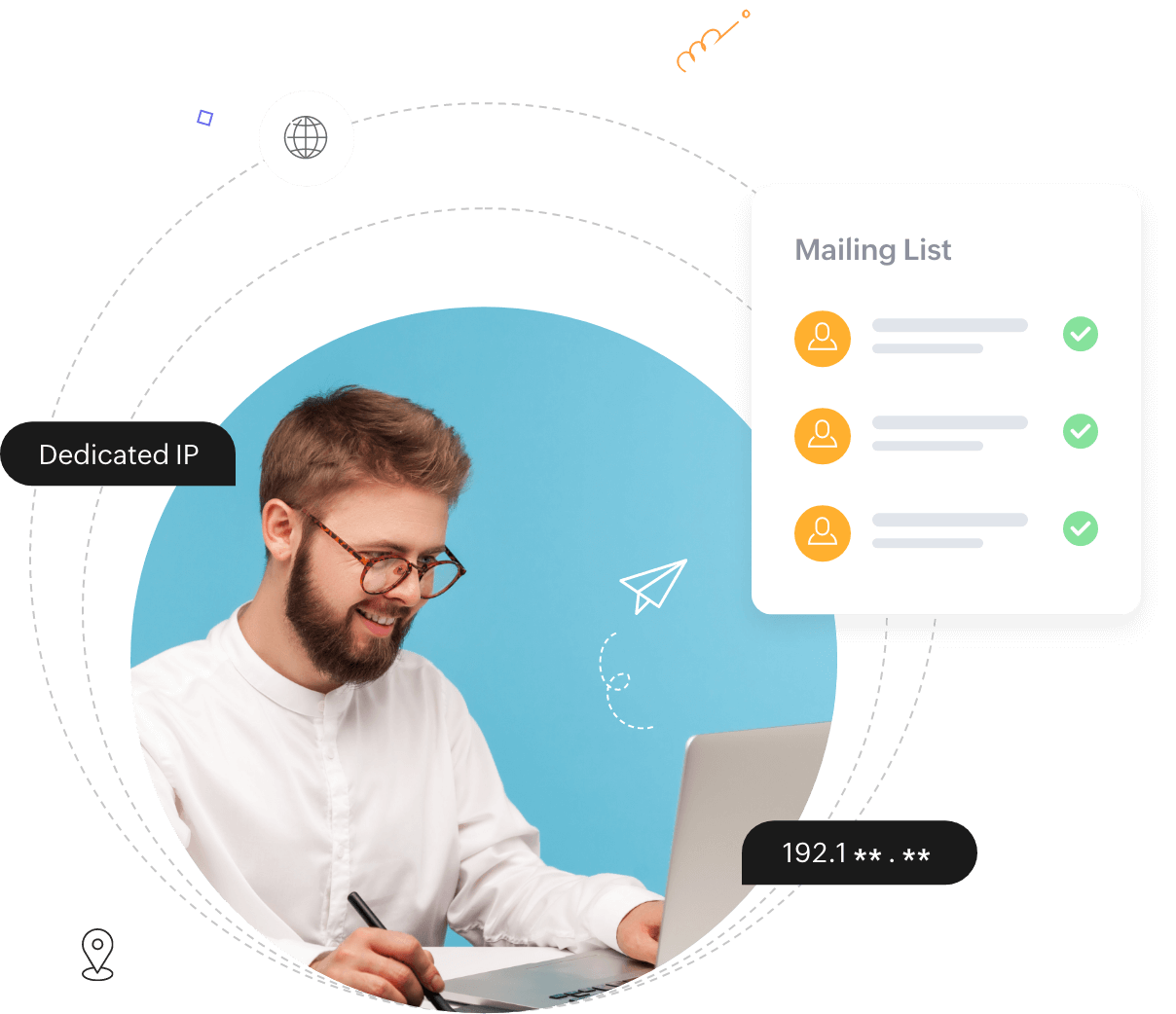 IP and email marketing
IP is a unique identifier that helps a recipient's ISP (Inbox Service Provider) identify you as an email sender. Your email sending practices build your IP's reputation. This, in turn, determines your placement (deliverability) in the contact's inbox.
Email Service Providers like us usually allocate shared IP addresses where a pool of users use a particular IP address. In such an environment, one user's sub-standard practices can affect the deliverability of other users along with the reputation of the IP. If you want total control over your IP address and your deliverability, you can consider opting for a dedicated IP provided you fulfill the requisite sending volume.
What is a dedicated IP?
A dedicated IP address is one that is provided exclusively to you by your email service provider. Unlike shared IP addresses, dedicated IP addresses aren't shared by different senders, allowing you to control the reputation of your IP address completely.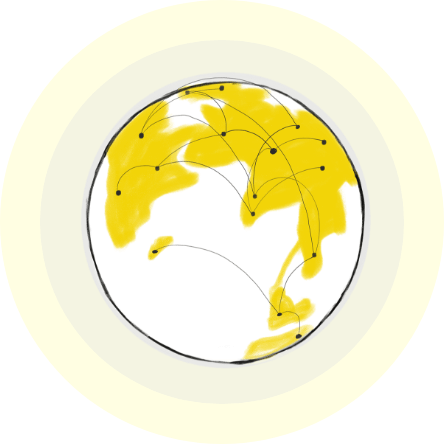 ESP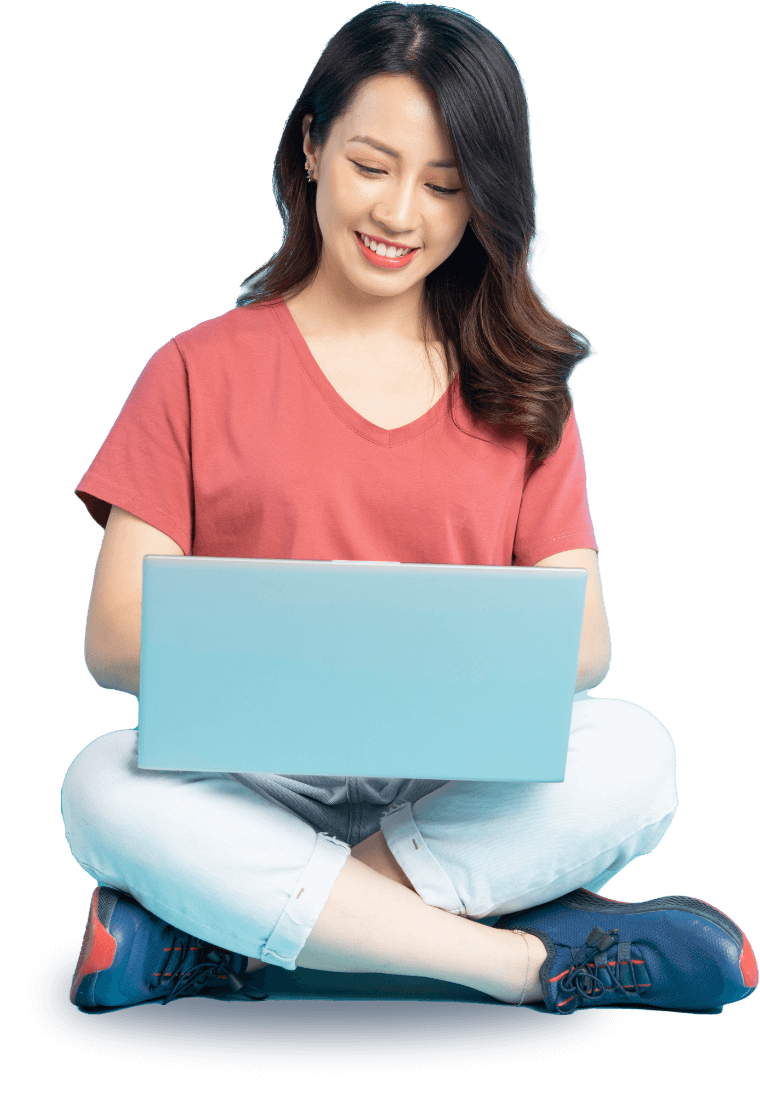 When would you need a dedicated IP?
The best reasons for choosing a dedicated IP include when you're sending more than 100,000 emails per month or 50,000 per week and requiring complete control of the sending IP. If yours is an enterprise-level brand with sufficient email volume and a need for an optimum open rate, you should consider opting for one. This will give you complete control over your reputation, provided you warm up your IP properly and adhere to proper practices.
Requirements for a successful dedicated IP address
While the rewards of having a dedicated IP are great for the companies that need it, the process comes with a little extra work in order to ensure you get the most out of this route. In particular, you'll want to make sure your IP is both whitelisted and warmed up.
Whitelisting
High-volume senders opting for a dedicated IP should always get their domain whitelisted. B2B email marketing only accommodates emails from safe IPs in the recipient's inbox.
IP warm-up
As a new user of a dedicated IP, you'll need to establish yourself as a high-volume email sender by gradually sending out emails in batches to warm up your IP. You can read here to learn more on warming up a dedicated IP address.
Monitoring
Upon providing you the dedicated IP, we will also suggest you warm up your IP until you achieve a good reputation among the recipient ISPs. Our Deliverability team will constantly monitor your IP reputation and will inform you if there's a problem.
If you need a dedicated IP for your email marketing, fill out this form. Our Dedicated IP team will get in touch with you to discuss in detail your requirements.
Contact us for Dedicated IP
Frequently Asked Questions
How many contacts are required in an account to get a dedicated IP?

Zoho Campaigns doesn't consider the number of contacts as a criteria to provide a dedicated IP. The sending volume of the user is taken into account before providing a dedicated IP though.

How many emails does a user need to send in order to get a dedicated IP address?

You either need to send 50,000 emails per week or 100,000 emails per month.

What is the maximum number of dedicated IP addresses that can be provided to a user?

The maximum number of dedicated IP addresses depends on the sending volume of the user.

What help will I be provided to warm up the new dedicated IP?

Zoho Campaigns will provide the user with a minimal email volume to top mailbox providers like AOL Mail, Outlook.com mail, Yahoo Mail or Gmail. Read here to learn how you can warm up your new dedicated IP address.