Getting in touch with the implied subscribers
You might have manually added a bunch of subscribers to your list—it could be your event attendees, frequent buyers, or other people you meet. Before sending them newsletters or any promotional materials, it is important to obtain their consent. So, first send an email asking for their explicit consent.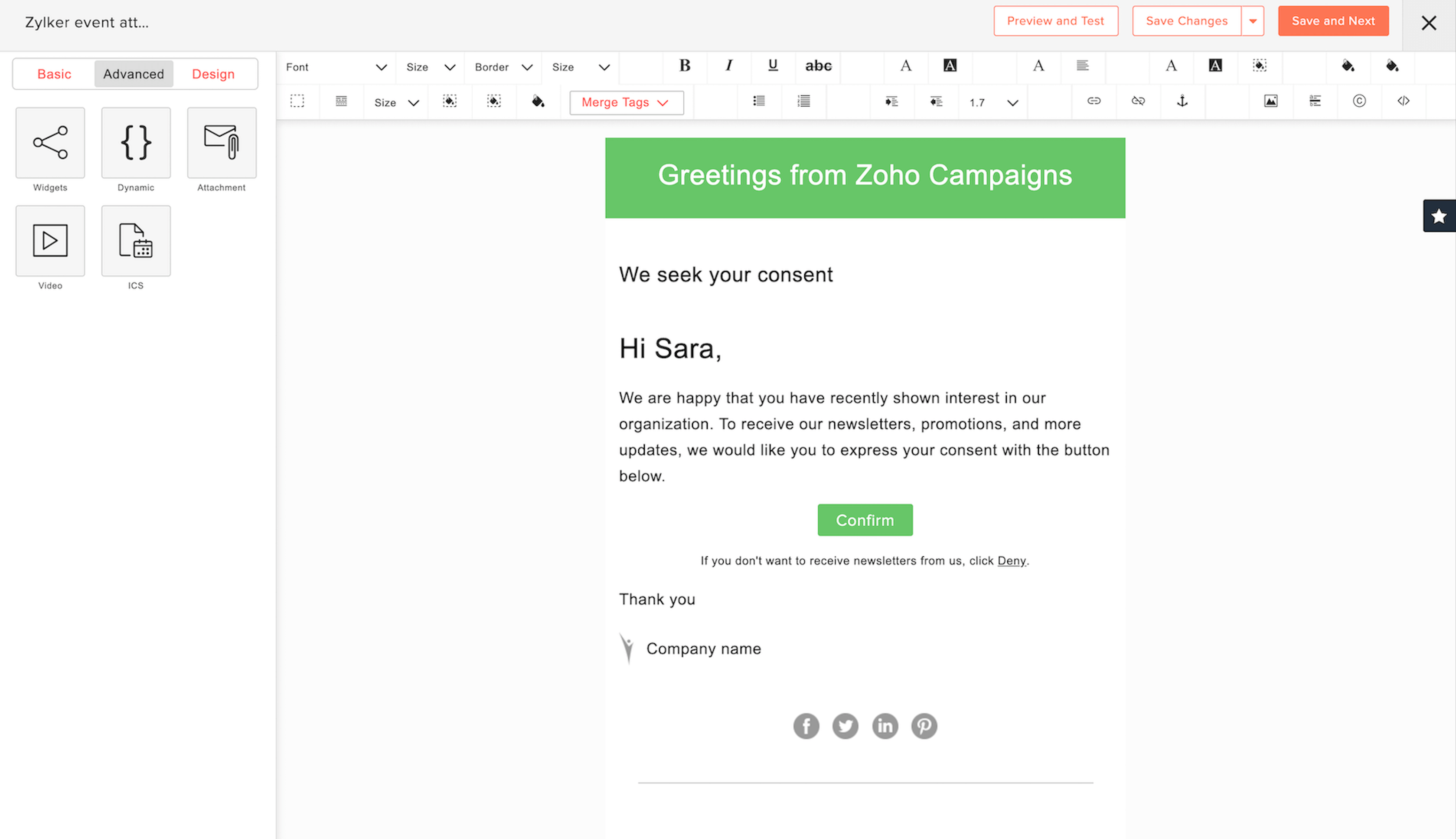 Detailed view of subscriber activity
Get a comprehensive report of your consent campaigns. See who has given their consent and who has not. You can then send a series of emails to the inactive subscribers and see if you can rekindle their connection with your brand. You are also purging your mailing list of all dormant subscribers and boosting your deliverability success.