Manage Recurring Invoices
Choose the way by which you list your recurring profiles.
IN THIS PAGE…
Filters
Filters in the Recurring Invoices section helps you to filter the recurring profiles based on their type.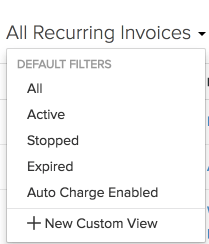 | Options | Description |
| --- | --- |
| All | All your recurring profiles will be listed. |
| Active | Active recurring profiles (recurring profiles from which invoices are generated) will be listed here. |
| Stopped | Recurring Profiles that were stopped will be listed here. |
| Expired | Recurring profiles that reached the expiry date will be listed here. |
Custom Views
Custom Views are specific filters to list your recurring invoices based on your criteria.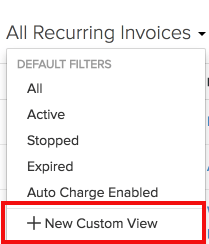 For example, out of all your recurring invoices in Zoho Invoice, you might want to view those recurring invoices that are greater than $1000.
With Custom Views, you can simply create this filter. All you have to do is set criteria and later use it to classify data.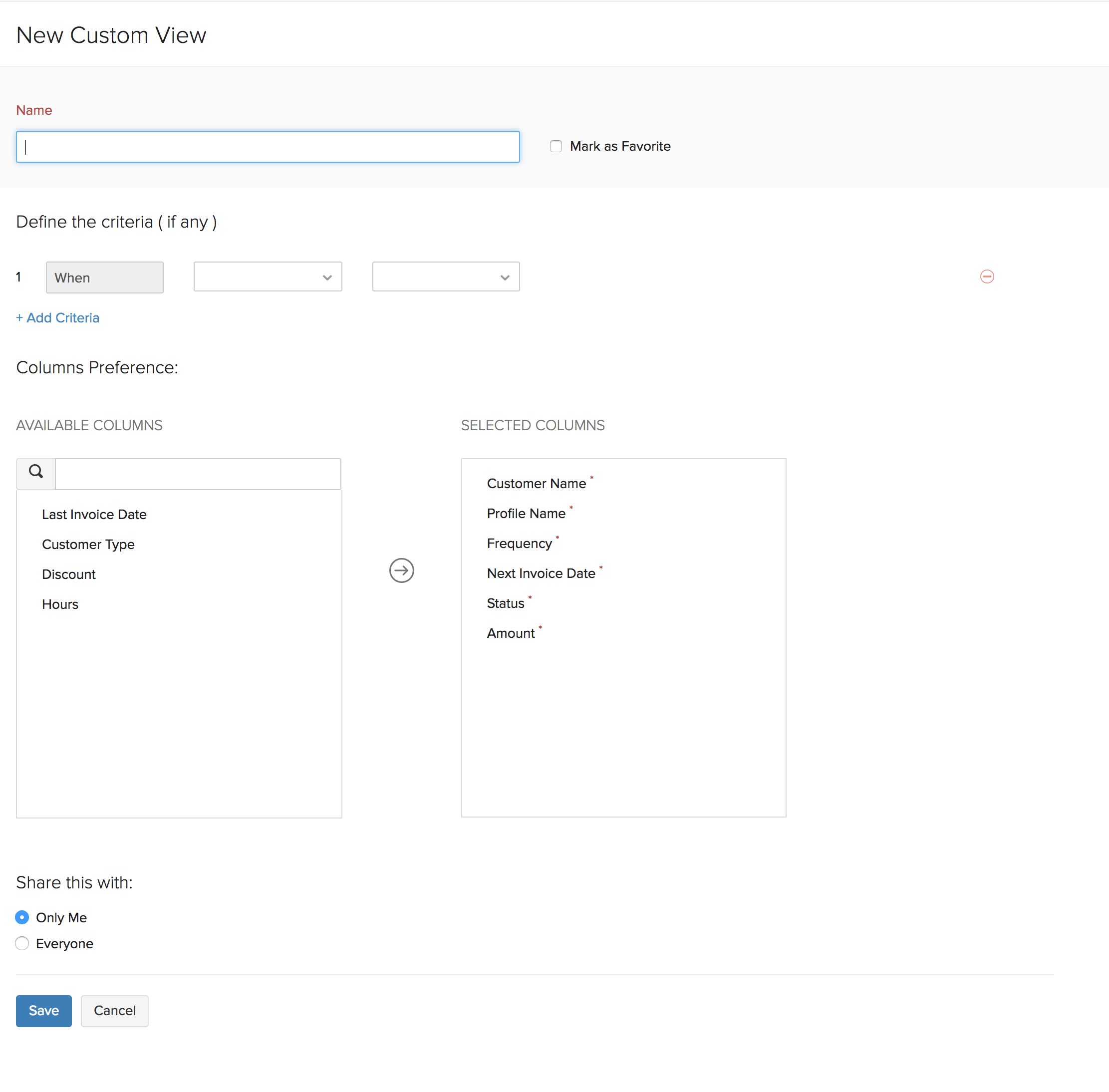 To create a Custom View:
Go to the Recurring Invoices module.
Under the All drop down, present at the top left, select + New Custom View.
In the following page, give an appropriate Name to your view, define Criteria, Column Preference (i.e. columns which you want to see in the filtered results).
Click Save.
Your new custom field will now be listed under Created By Me, in the dropdown.
Sorting
  You can sort and list the invoices based on the following options:  
Created Time
Last Modified time
Customer Name
Profile Name
Last Invoice Date
Next Invoice Date
Amount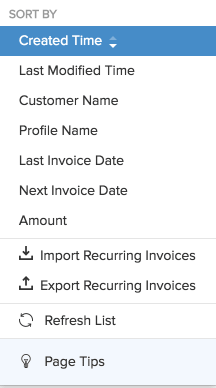 You can also sort based on the column names provided on the recurring profiles listing page. Just click the column name to do so. They can be sorted in ascending and in descending order.