IN THIS PAGE…
Project Preferences
There are a host of preferences that you can configure for the Projects module in Zoho Invoice. To navigate to the Project Preferences page:
Click the Gear icon in the top-right corner of the window.
Select Preferences and select Projects.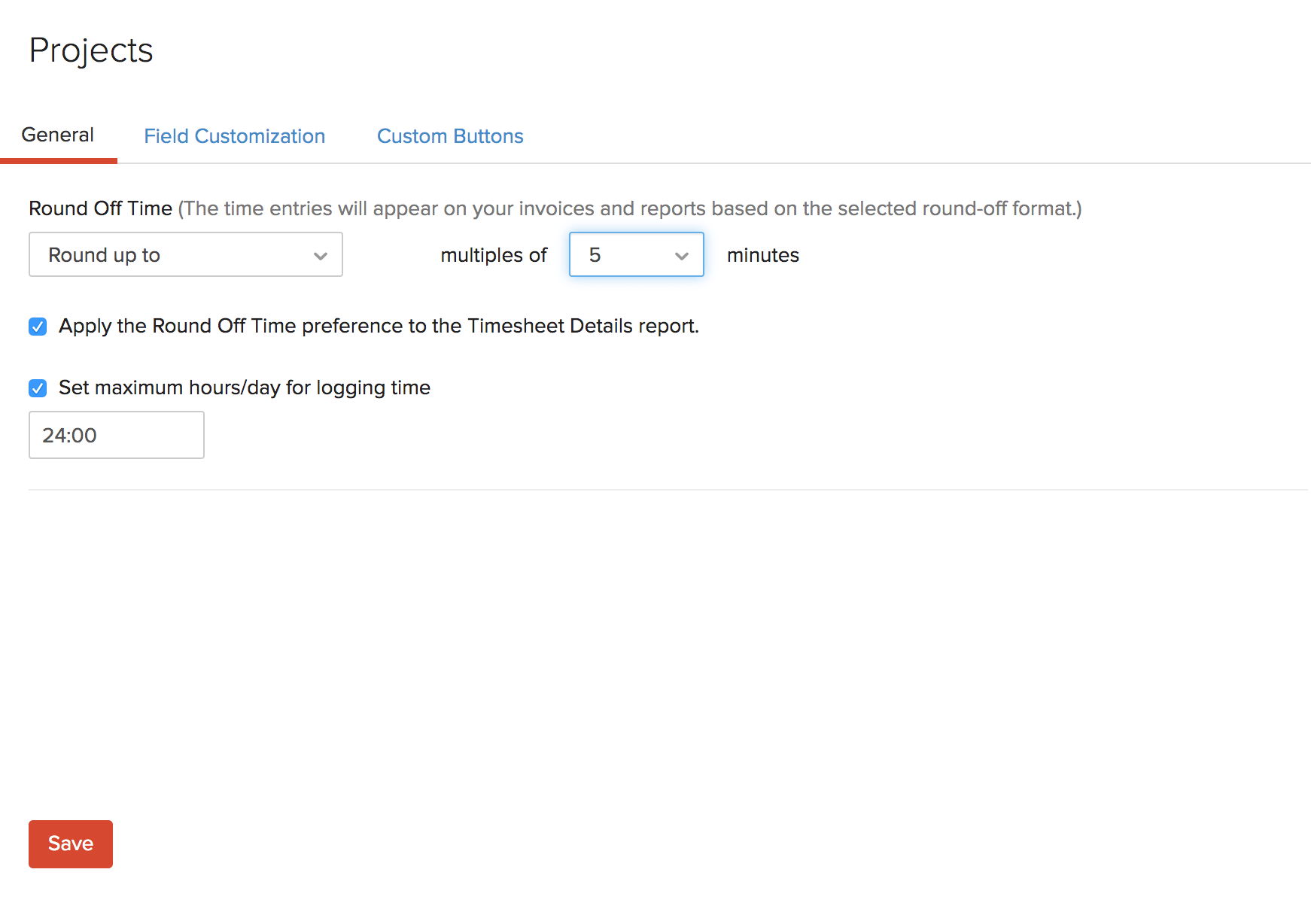 Rounding Time
Let's say you log time for projects that you've created in Zoho Invoice. When these projects are going to be invoiced, or should appear in your reports, you can choose to round off the time logged for the project(s).
Choose any one option from the Round Off Time drop-down.
Round up: Time is rounded off to the next (highest) minute(s) you assign to the round up.
Round down: Time is rounded off to the previous (lower) minute(s) you assign to the round down.
Round to nearest: Time is rounded off to the nearest minute(s)/hour(s).
Don't Round-off: Time will not be rounded off.
Maximum Logging Time
If you do not want your employees to log beyond a particular timing, you can set that time in the Set maximum hours/day for logging time field. Enter the maximum hours per day that can be logged for projects. By default, it is 24:00 hours.
Field Customization
Custom Fields are fields that you can manually add to the estimate creation page to store additional information relating to the project.
To create a Custom Field:
Click the + New Custom Field button.
Given in the details of your custom field.
Click the Save button when you're done.
If you would like to change the order by which the custom fields are displayed on the project creation page, click the Change Order button to do so.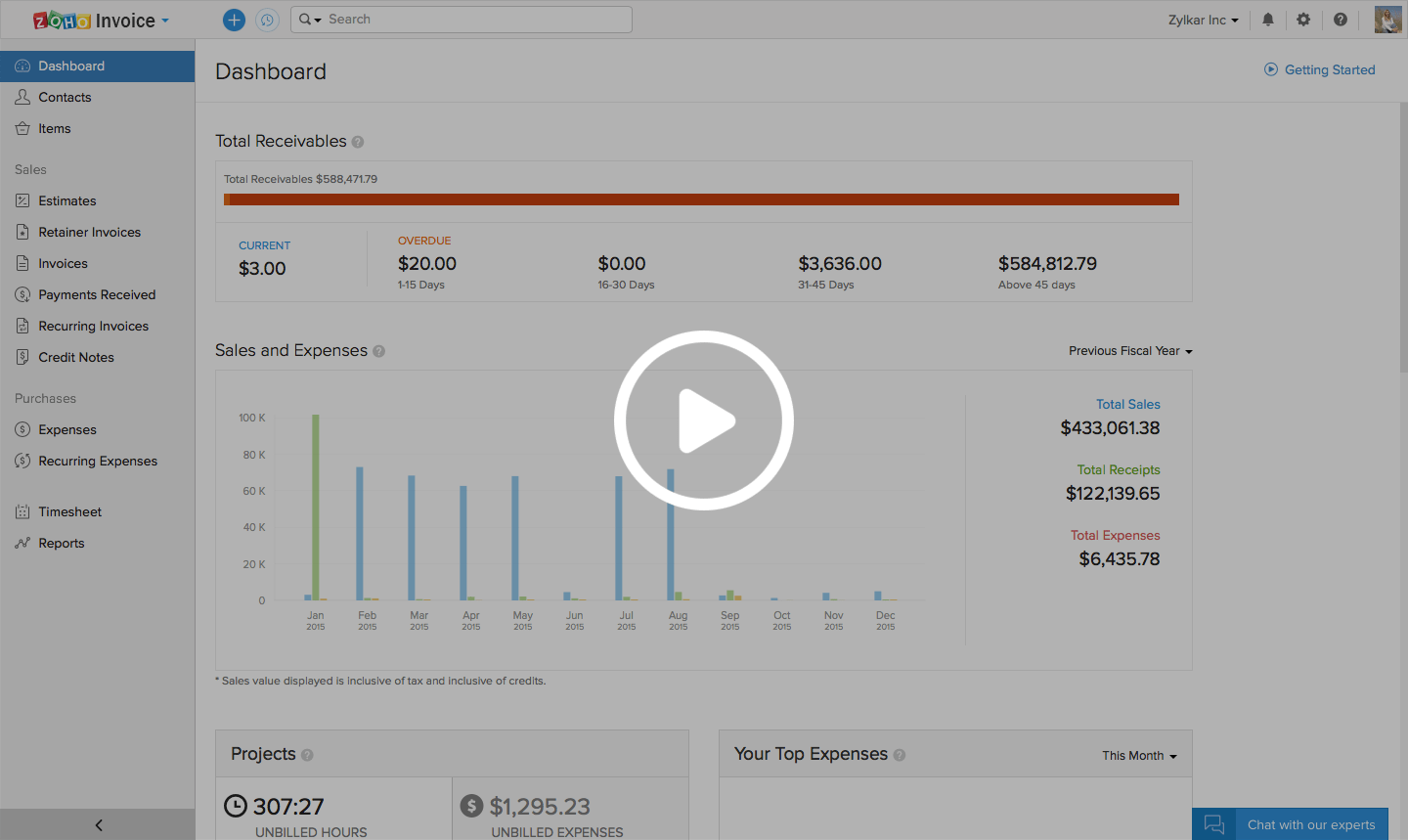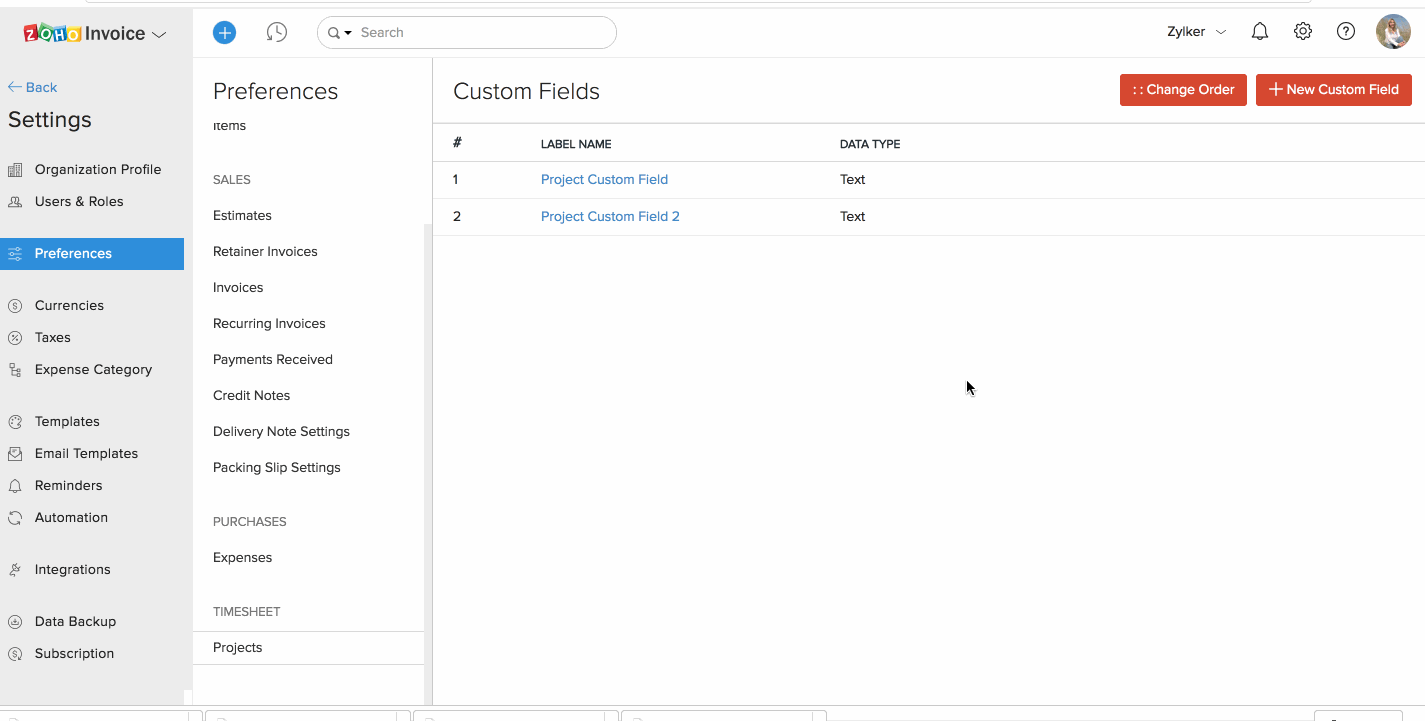 ---