Enabling VAT MOSS
To enable VAT MOSS in Zoho Books,
* Go to Settings on the top right corner of the page.
Select Taxes under Taxes & Compliance.
Switch to the VAT MOSSv tab.
Check the Registered for VAT MOSS box and click Save.
---
Enabling VAT MOSS for a contact
When you sell a digital serice to a contact in the EU, it is necessary to have VAT MOSS enabled for him/her. You can enable it at the time of creating the contact or you could edit an existing contact and select the check-box Track sale of digital service under MOSS.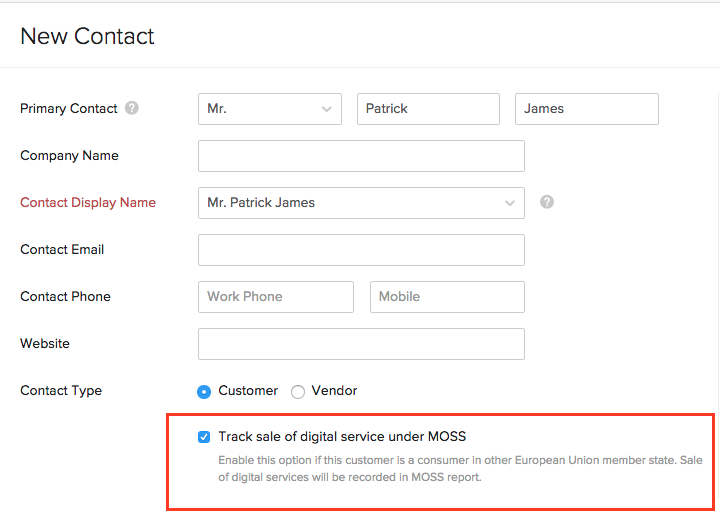 Finally click on Save. Any sale of digital services to this customer will be recorded in the MOSS report.
---