Downgrade Your Account
Cancel Your Subscription
You can downgrade your account if you want to stop using Zoho Books. When you downgrade your account, all the information you have stored earlier will remain in the read-only mode (Free Plan), from where you'll be able to view the data but not perform any actions on it.
If you have subscribed to an yearly plan, and decide to cancel your subscription any time of the year, the amount will be refunded to you on a pro-rata basis.
To downgrade your plan:
Log in to your Zoho Books organization.
Click Settings > Subscription.
Hover your cursor over your current plan and click Upgrade / Downgrade plan.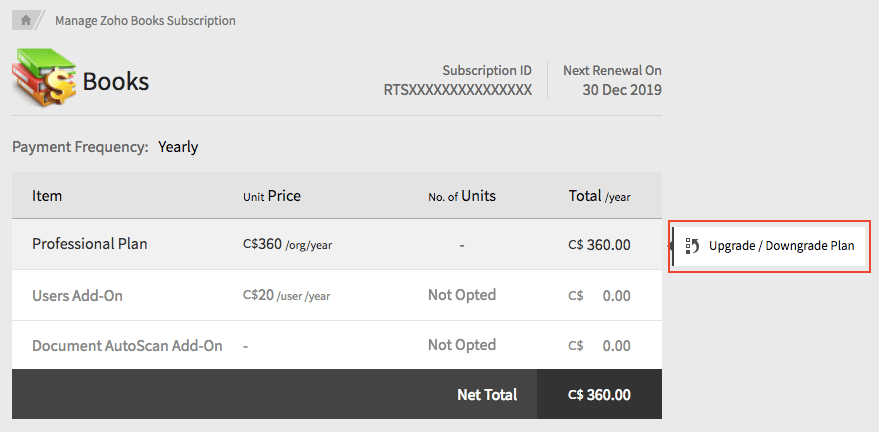 Select To downgrade to FREE plan, click here.

A new window will open up from where you can cancel your subscription right away, or wait till the end of the current billing cycle for the cancellation to take effect. Confirm your downgrade by clicking the link in order to proceed.
---
Change Plan
If you have already subscribed to a paid plan, and want to change the current plan that you're currently in, you'll have to:
---
Next >
Update Card & Address Details
---
Related