Looking back 100 years: How a file management tool like WorkDrive enriches our lives
Looking back 100 years: How a file management tool like WorkDrive enriches our lives
Last Updated: August 26, 2021
262 Views
4 Min Read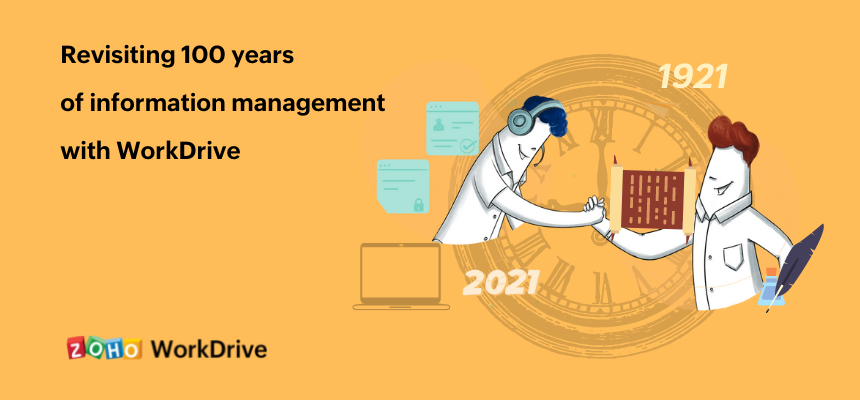 The concept of the cloud was initially discussed around the 1960s and gained popularity only a couple of decades ago. These days, more people are using cloud-based file management systems to store their data, collaborate on projects, or share files with their loved ones.
100 years ago, of course, there was nothing like cloud technology and communications and collaboration were anything but instant. From innovators like the Wright brothers and Albert Einstein to major companies like Ford Motors and Eastman Kodak, everyone would have benefited from a cloud file storage and content collaboration platform like WorkDrive if it had been available.
The shared space that powers innovation
The early 1900s saw a rise in epic ocean voyages and historic expeditions to explore uncharted territories and new ecosystems. Scientists published major discoveries in the fields of botany, zoology, ornithology, marine biology, and geology, and our understanding of the world we live in greatly expanded.
100 years ago, these scientists and explorers had to document their findings by hand and carefully store them for the voyage back or risk sending them through the international post. Collaboration was either in-person and they had to travel miles to work with their partners or took place through mail correspondence, which meant a significant delay in sharing their data and thoughts.
These days, cloud-based collaboration systems like WorkDrive give every individual and organization a virtual shared space to document their data, store their files, and brainstorm with like-minded counterparts, both in and outside their own company. This enhances the process of collaboration and speeds up the progress of work.
Sending and receiving made easy
In the early 1900s, people could only communicate with friends, colleagues, and loved ones who were far away through the postal system. They sent and received files, photos, and even sensitive documents like birth certificates or medical records through the mail. It was also hard for families to stay connected in tough times. For instance, immigrants moving from one country to another for work or due to war and natural disasters depended on the mail service to communicate with their loved ones.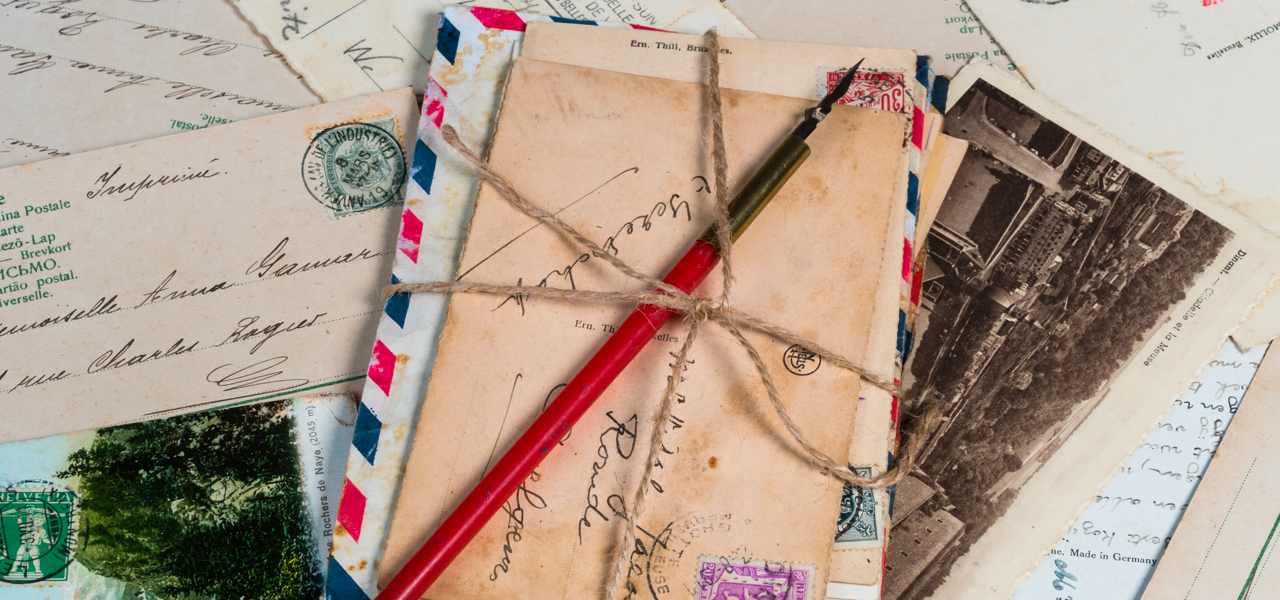 Fortunately, now WorkDrive can help anyone stay connected with their loved ones and colleagues; they can simply upload their files, videos, or images, and share them with their contacts from any part of the world in a few seconds.
Revolutionizing file search and security
In 1898, Edwin G. Seibels, a businessman from Edgefield, invented a vertical filing system and the paper file folder, a protective cover for documents. In this model, files were kept in a vertical position in each filing cabinet drawer. But, the system had its drawbacks: only people in that system could find a document quickly and anyone else had to search amongst piles of documents to find what they needed. Since the files were stored physically, possibly without any copies, the probability of information theft or loss due to damage was also high.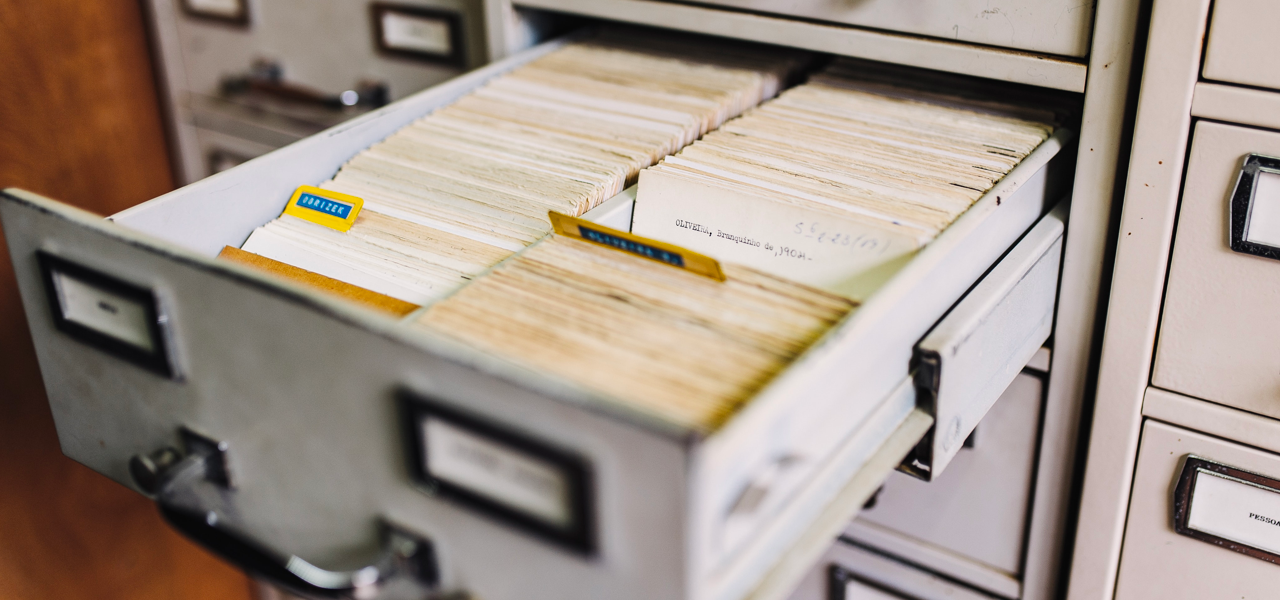 As electronic information storage became more commonplace, data breaches also began to increase in the 1980s. The first extensive data breach in recorded history happened in 1984: 90 million records were exposed when the global credit information corporation known as TRW (now called Experian) was hacked. Although the breach was due to password theft, many customers lost their trust in the company, and its reputation diminished.
WorkDrive's intuitive search function makes it easy for anyone to find information in their account, no matter what organizational system their company uses. WorkDrive broadens the scope of searches by enabling people to find their documents using the file or folder name, keywords associated with them, and even with text and objects within images. And, the enterprise-grade security features can avert any modern data breaches.
The storage everyone needs
Today, we are used to having hundreds of gigabytes of storage capacity accessible through our home computers these days, while file storage in the cloud might have been pure science fiction a century ago. However, the need to store and organize information was just as important those days as it is considered the era of invention and modern technology.
In part, because academics like psychologist Sigmund Freud and geneticist Hugo de Vries recorded their findings on paper, stored their research data in complicated file systems, and composed and rewrote their famous books and papers manually, it took more time for their findings to be published.
Now, all you have to do is create a new file in WorkDrive, enter your data, work on it virtually, and collaborate with colleagues anywhere in the world if you want. WorkDrive automatically saves and stores your work without any extra steps, helping you document your research in an instant.
Then vs. now
The last 100 years have seen the fastest growth of technology in our recorded history. A middle-class woman born in the year 1930 probably didn't have a telephone in her house and definitely didn't have a television, but if she's still alive today, she can now find almost any information in the world, take photos, see loved ones over video calls, and access her WorkDrive files—all from her mobile phone.
Technology has come a long way and undoubtedly has a long way to go. Let's make the most of it and be grateful for the endless opportunities we have now.
Leave a Reply
Your email address will not be published. Required fields are marked