5 benefits and challenges of hybrid work
5 benefits and challenges of hybrid work
Last Updated: April 21, 2022
17.3K Views
3 Min Read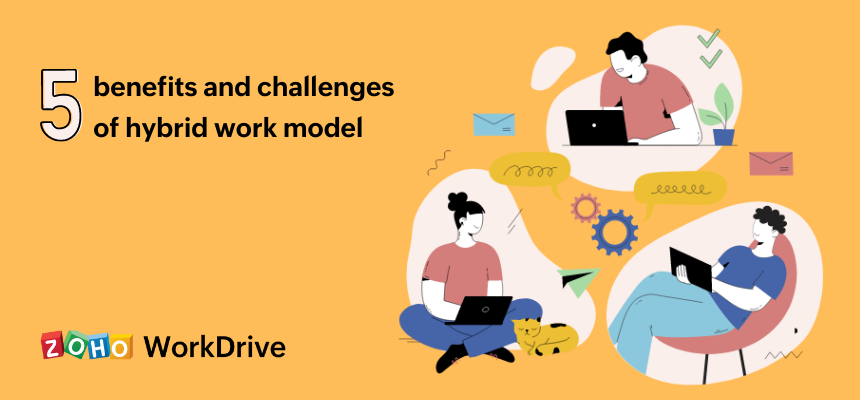 Many of us had to test new work arrangements when the world went into lockdown in 2020. Most companies used this as an opportunity to re-evaluate their work culture. Now, it seems likely that the hybrid model will replace the conventional full-time office model, drastically changing how businesses manage operations, employees, and clients.
According to a recent Salesforce survey, at least 37% of workers want to continue full-time remote work, while 64% of workers like the idea of hybrid work.
However, without understanding the challenges of a hybrid model and mitigating the risks, your company may struggle to thrive in this new landscape. In this blog, we'll discuss the advantages of hybrid work and the ways to prepare for possible obstacles.
What are the benefits of hybrid work?
Although there is no one-size-fits-all approach to hybrid work when implemented effectively, it can have many advantages:
1. Increases productivity and efficiency
In a hybrid setup, flexible hours and a refreshing change of environments can increase an employee's focus, especially on their own tasks. When your workers have more flexibility in where they work, they're more likely to balance their workloads, take ownership, and concentrate harder on their work. For example, they can divide their workloads into team projects and individual projects. They can work on the team projects at the office and the individual projects at home.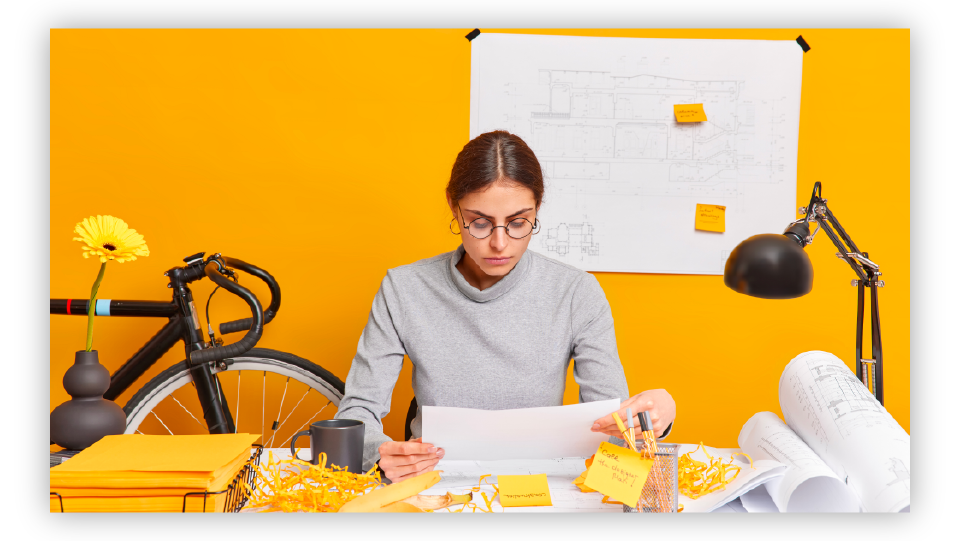 2. Reduces operating costs
With fewer employees in the office, companies will need less physical space. Thus, the hybrid model reduces the cost of both real estate and office supplies. It also saves money for employees by cutting down on commuting costs.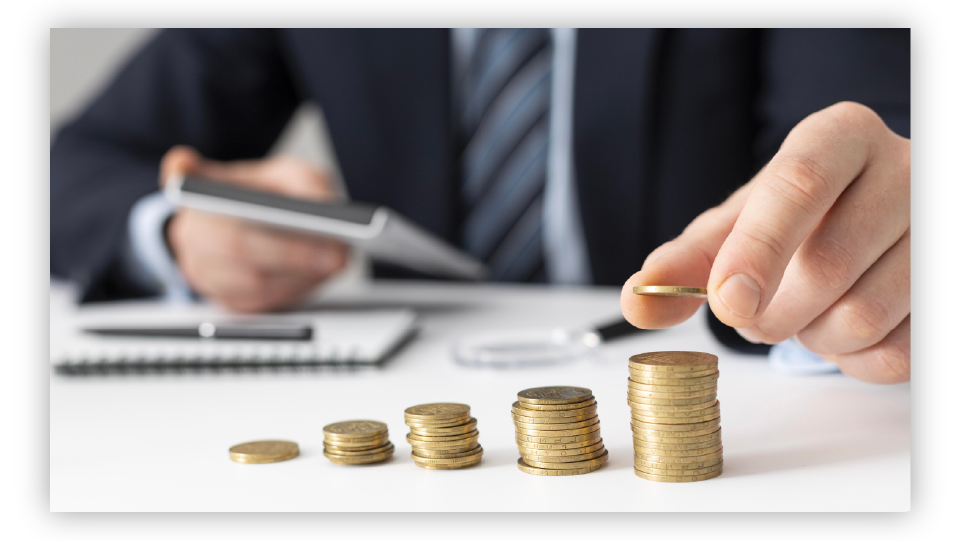 3. Redefines collaboration
Hybrid work calls for companies to undergo digital transformation to unite, engage, and support distributed teams. Employees no longer need to be in the same room to brainstorm and work together. They can communicate and collaborate from any location with the adoption of modern technology tools.
4. Improves employee work-life balance
Working full-time from home or the office can be isolating or distracting. According to a study by The Economic Times, 9 in 10 professionals believe hybrid work is essential for work-life balance. According to 48% of respondents, this is because it allows people to spend equal time on their personal and professional goals.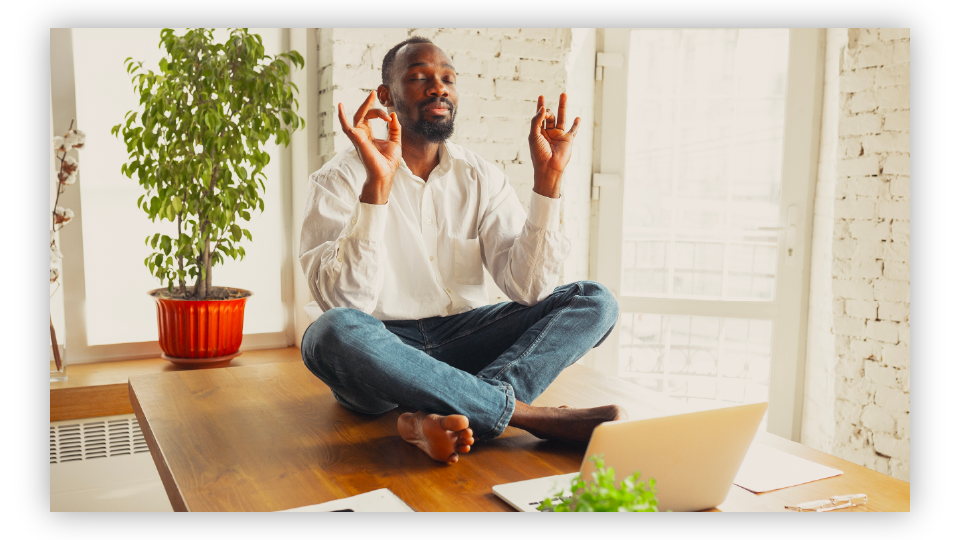 5. Maintains staff safety and health
Fewer people in the office means fewer chances of passing on illnesses. Infections are less likely when there are fewer workers on premises.
What are the challenges of hybrid work?
1. Limited interpersonal relationships
In a hybrid workplace, it can be difficult to form or maintain relationships with your co-workers. The distributed workforce and reduced in-person interactions may lead to poor interpersonal relationships. Organizations must create and follow a hybrid work model that strengthens employee relationships, rather than weakening them.
2. Overworking and burnout
A culture of overworking can creep into a hybrid workplace model. Remote workers may work longer hours and take shorter breaks. They may worry their managers perceive them to be slacking off just because they are out of sight, and work long hours to prove otherwise. Companies must educate their employees about overworking and other negative practices.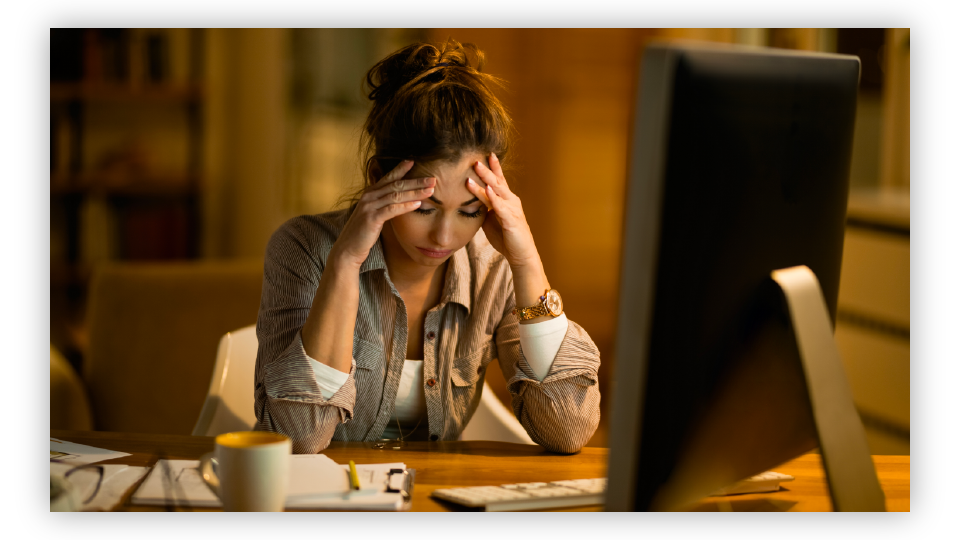 3. Misalignment and poor communication
Hybrid working can lead to a misalignment or poor communication between employees who are working in the office and those working remotely. Since one of the main advantages of hybrid is the balance between autonomy and collaboration, you need to make sure your hybrid working arrangement promotes both.
4. Dilution of company culture
Company culture can be perceived differently among a dispersed workforce. The challenge is to maintain and strengthen your culture and core values equally amongst remote and on-site workers. Your company may need to revisit its philosophies and policies surrounding culture before adopting the hybrid workplace model.
5. Heightened cybersecurity risks
Employees working outside the office could create cybersecurity vulnerabilities. They may use personal computers for work or connect to unsecured networks. An organization must confirm all remote employees meet their security standards.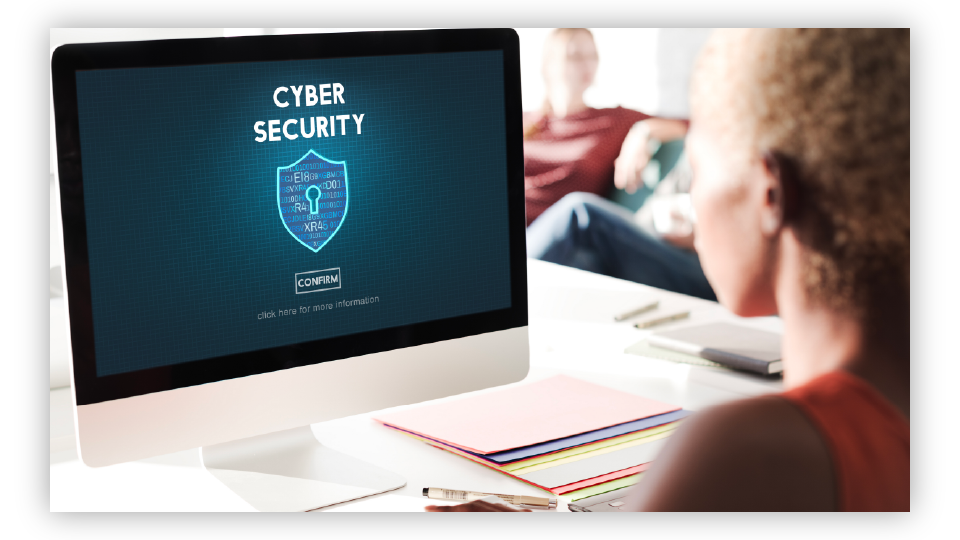 With the hybrid model starting to seem inevitable, companies need to provide the right collaborative tools for both remote and on-site workers so employees can work efficiently in any type of setting. Now that you have a clearer picture of some of the pros and cons, think about which policies and procedures will work best for your organization.
Leave a Reply
Your email address will not be published. Required fields are marked