Convenience without compromise
The stress of hard drive space limiting your work is an outdated issue. TrueSync offers the flexibility to work on any file, no matter the size, directly from your desktop.

Easy accessibility
TrueSync creates a mirror of all your WorkDrive files and folders on your desktop so you can seamlessly switch between the cloud and your computer. You can access your files locally and make changes without using up your hard drive space.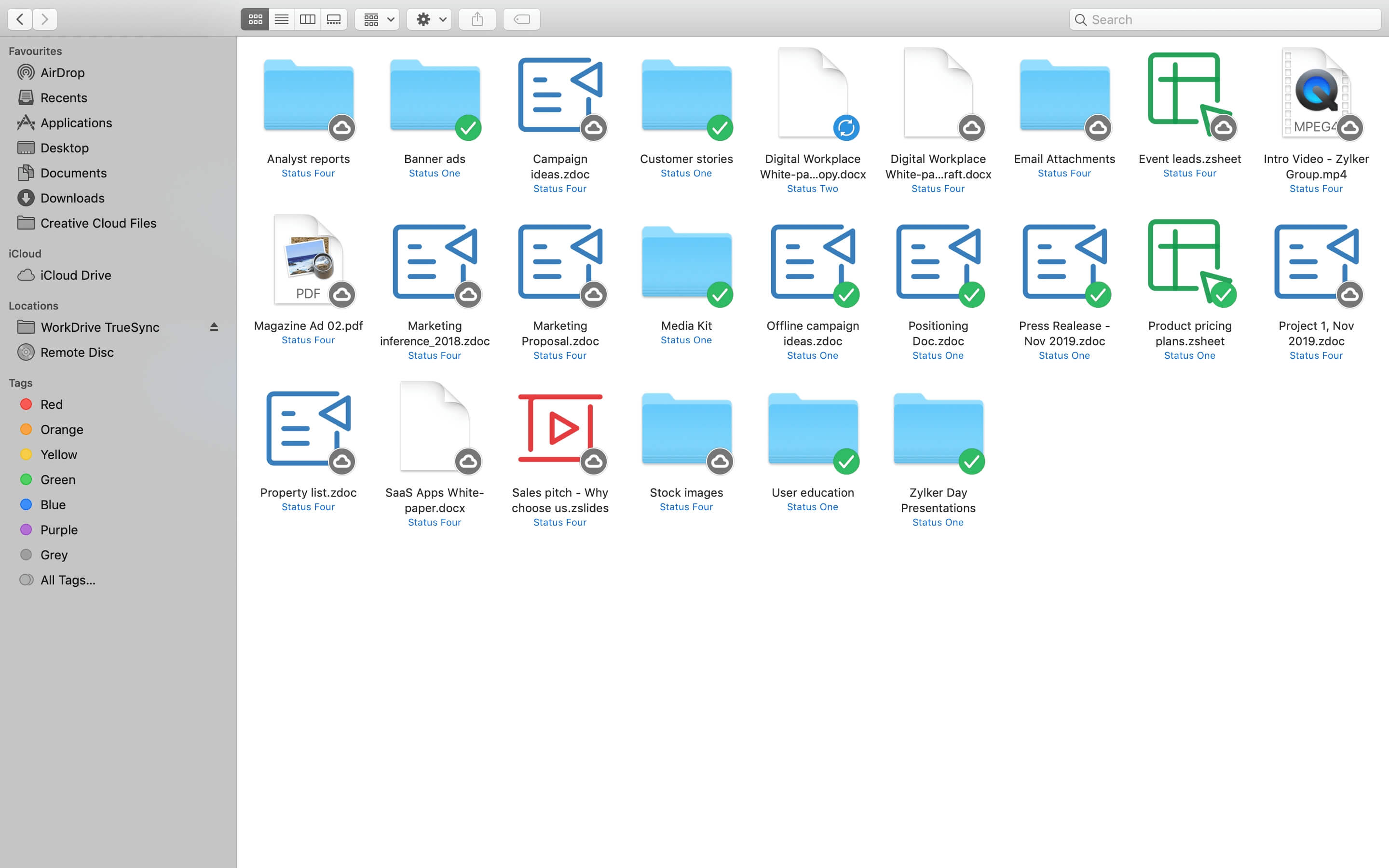 Collaborate from within
Working together with your team from the familiar space of your desktop is now possible. Create a collaborative environment by sharing files and folders from your desktop with a click.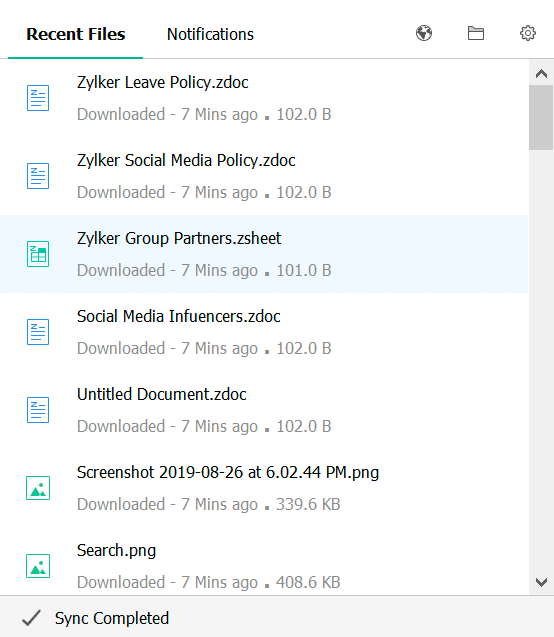 Always in sync
Select files to be available offline on your desktop (Windows or MAC) so you can keep working even when not connected to the internet by choosing files to be available offline. WorkDrive automatically syncs all your changes the next time you go online, ensuring no effort is lost.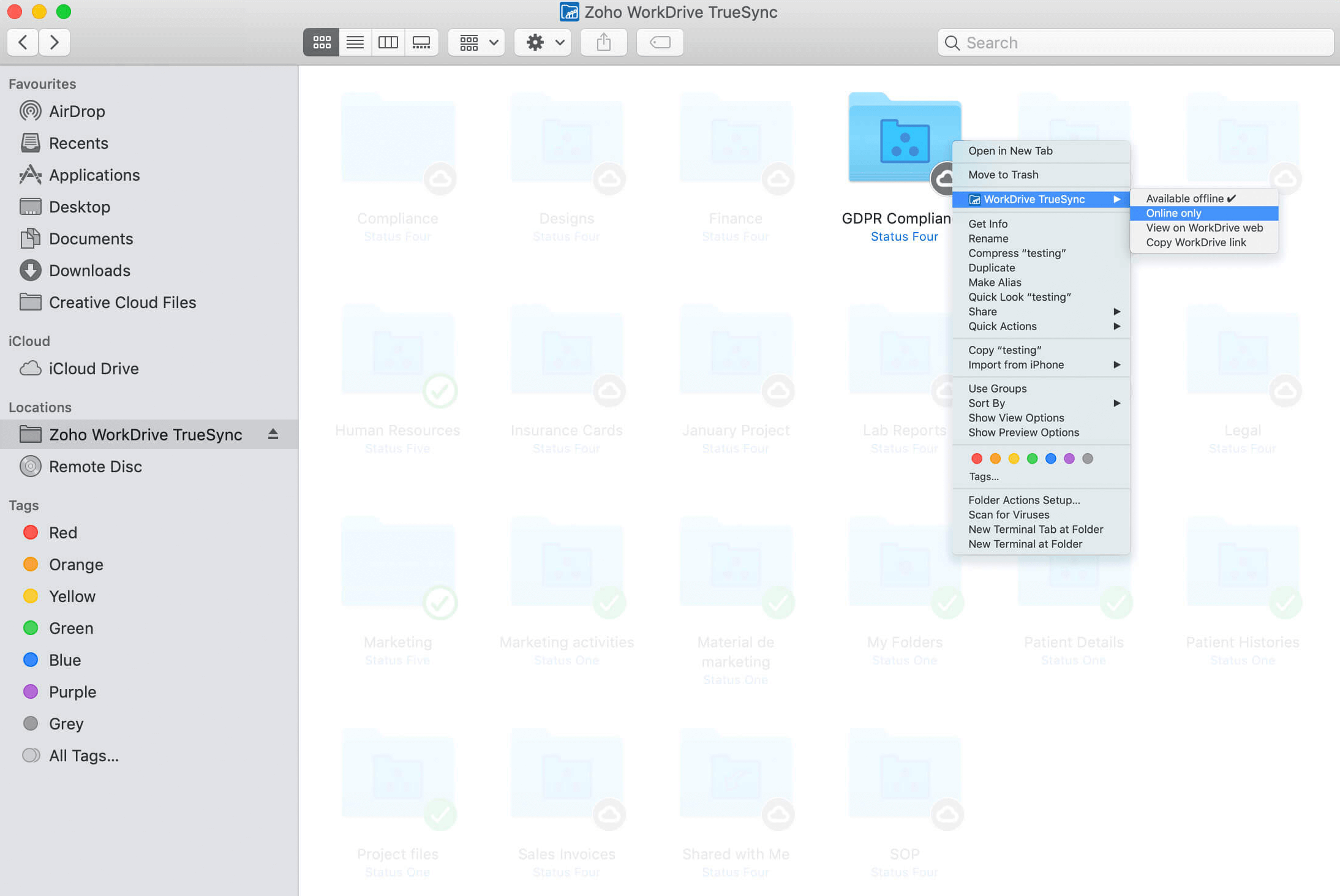 Work from your desktop with all the space you need