Give your file multiple identities
Create and customize multiple links to share the same file with different people or groups outside your organization. Label them for easy reference so you have a log of who has access to each link.
Hold the reins
Secure each link with independent access permissions, passwords, and expiry dates, and even restrict recipients from downloading the file. You can also request users' names, phone numbers, and email addresses.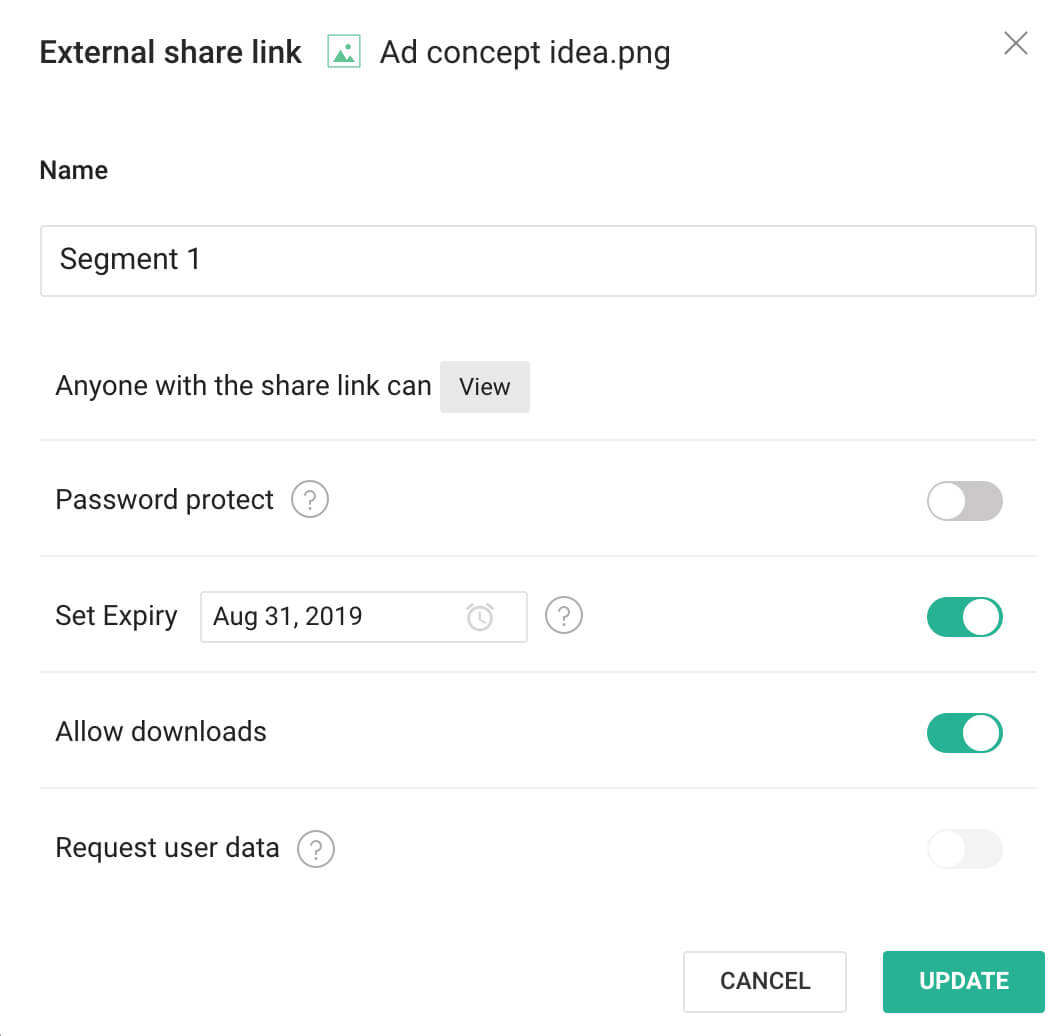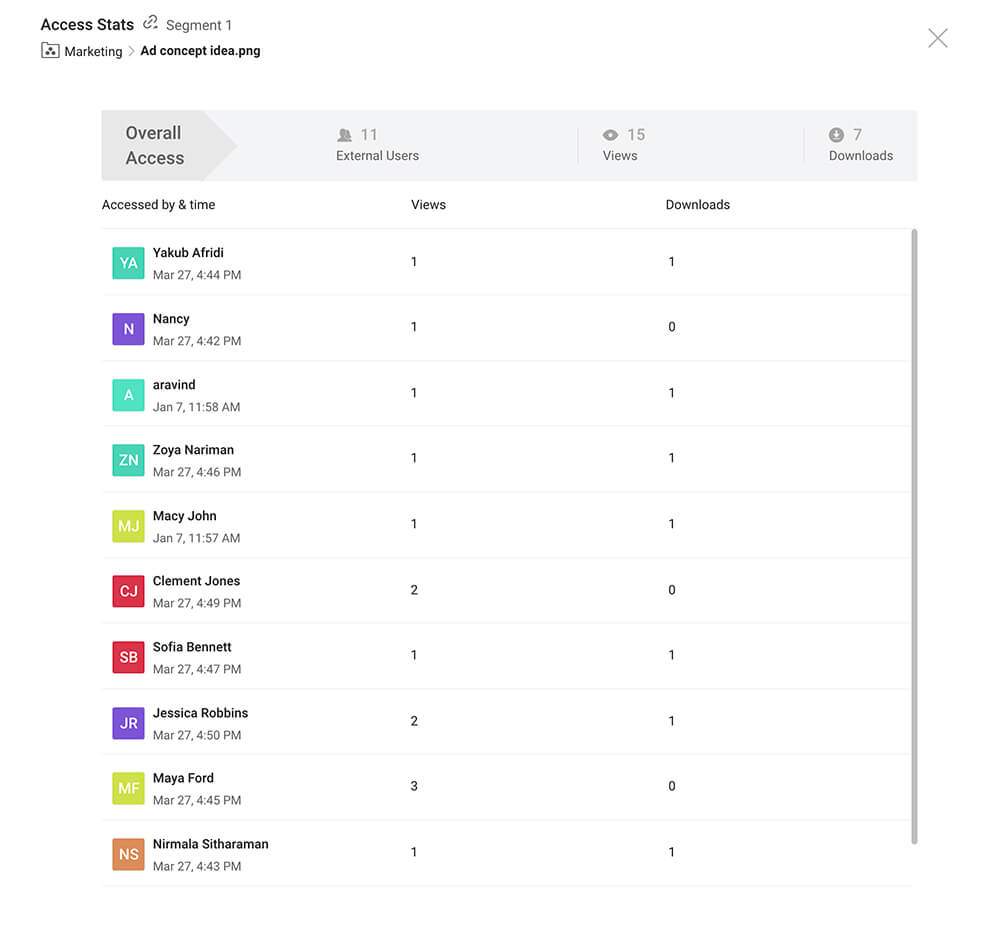 Keep an eye on your files
Track user activity on each external sharing link separately. Gather statistics on who's viewed or downloaded your files, when these activities were done, and the number of times these activities took place.
Revoke access at any time
Want to stop sharing a file immediately? Remove an external sharing link to revoke access for the particular person or group the link was created for.
Restrict external sharing
Have confidential files that shouldn't be shared externally? No worries, disable external sharing for your entire team or for a particular Team Folder, so your team members don't share them with anyone outside the organization.
Collaborate now