Simplify collaboration
Create a communal space for your team to securely create, organize, and collaborate on files. Get everyone on the same page by adding them to a Team Folder and giving them the access they need according to their role.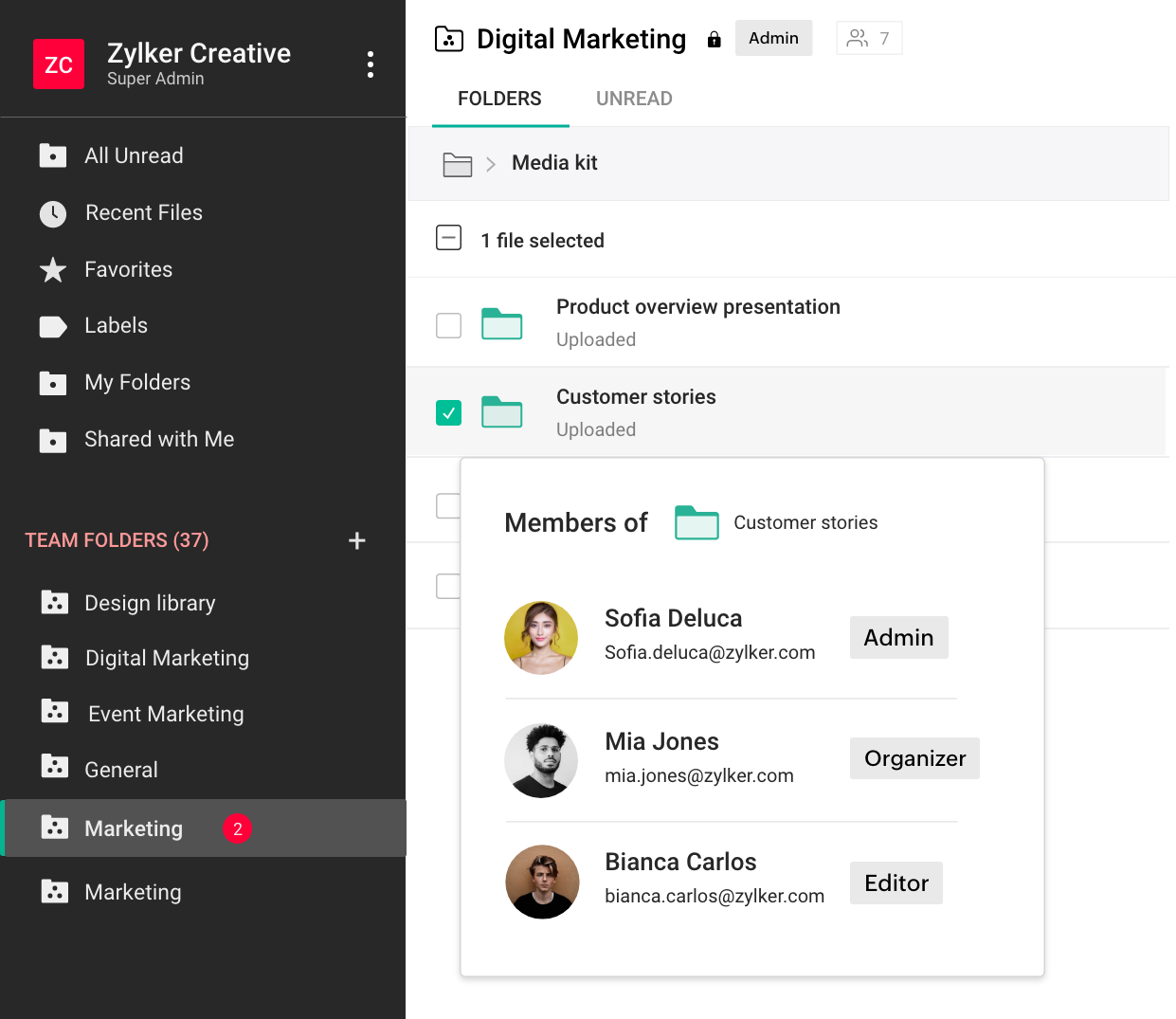 Share your work on your terms
Want to polish your work before sharing it with the team? Work on document in the draft state or use the check out feature to work alone and check the file back in when you are ready to collaborate.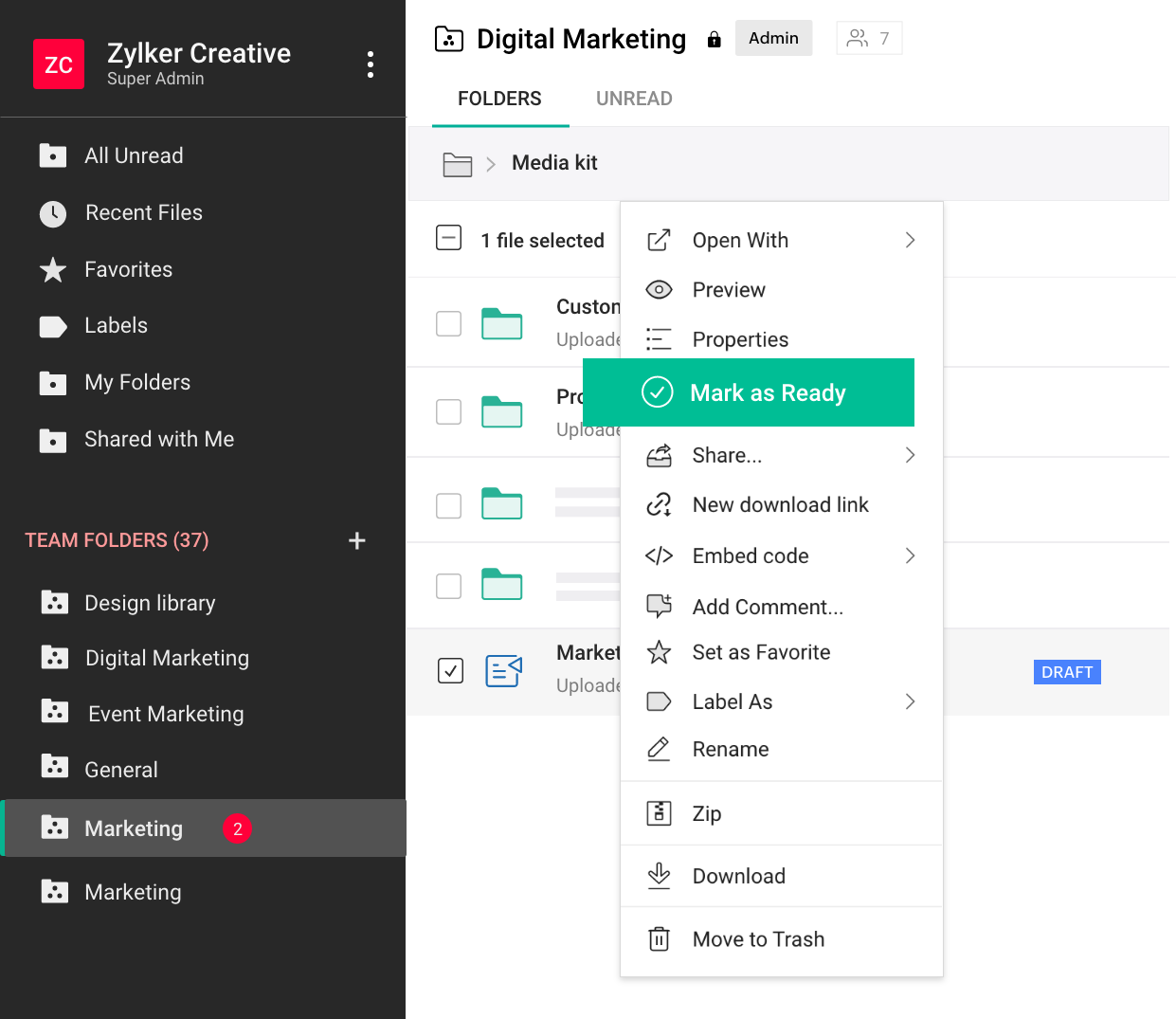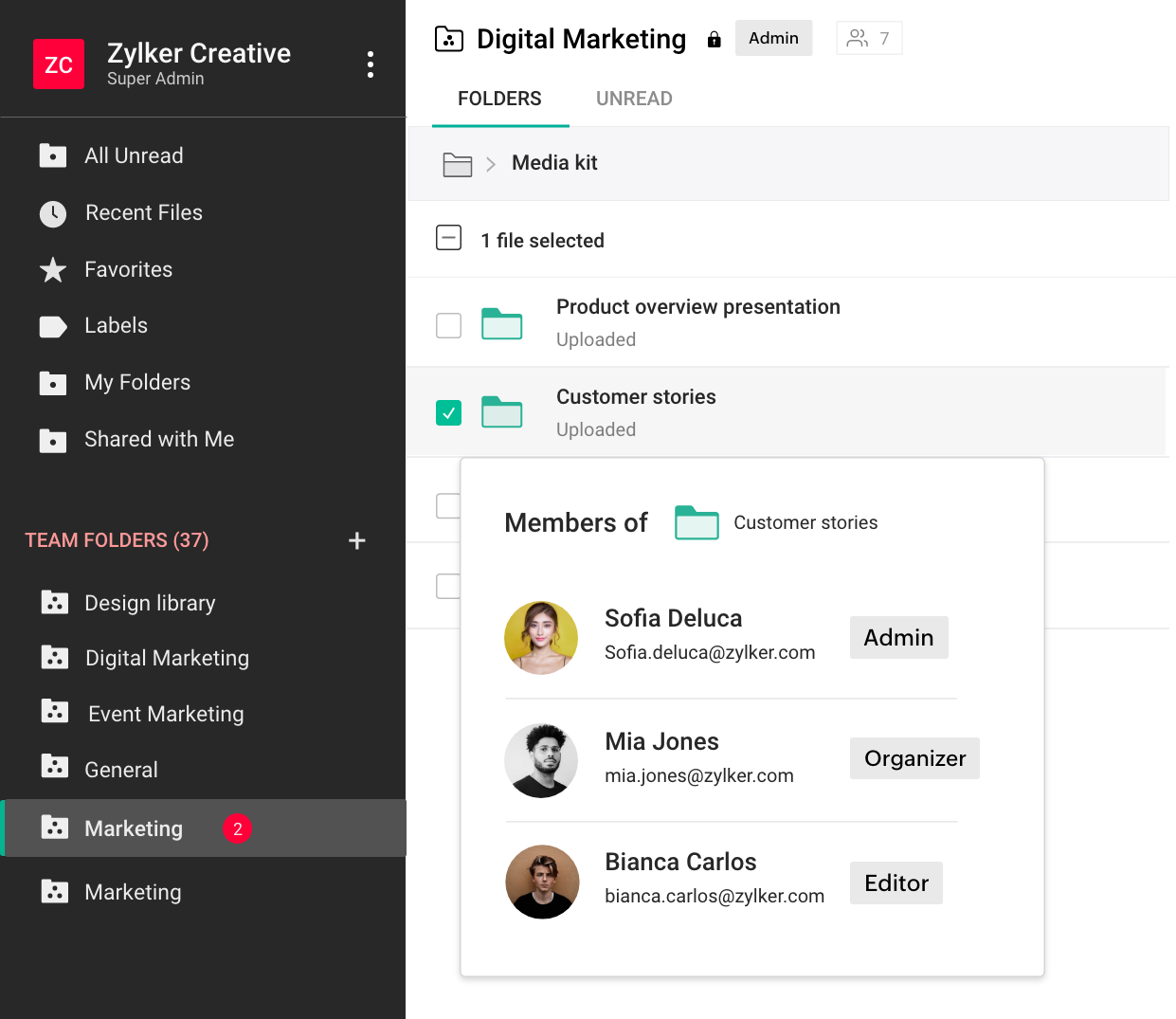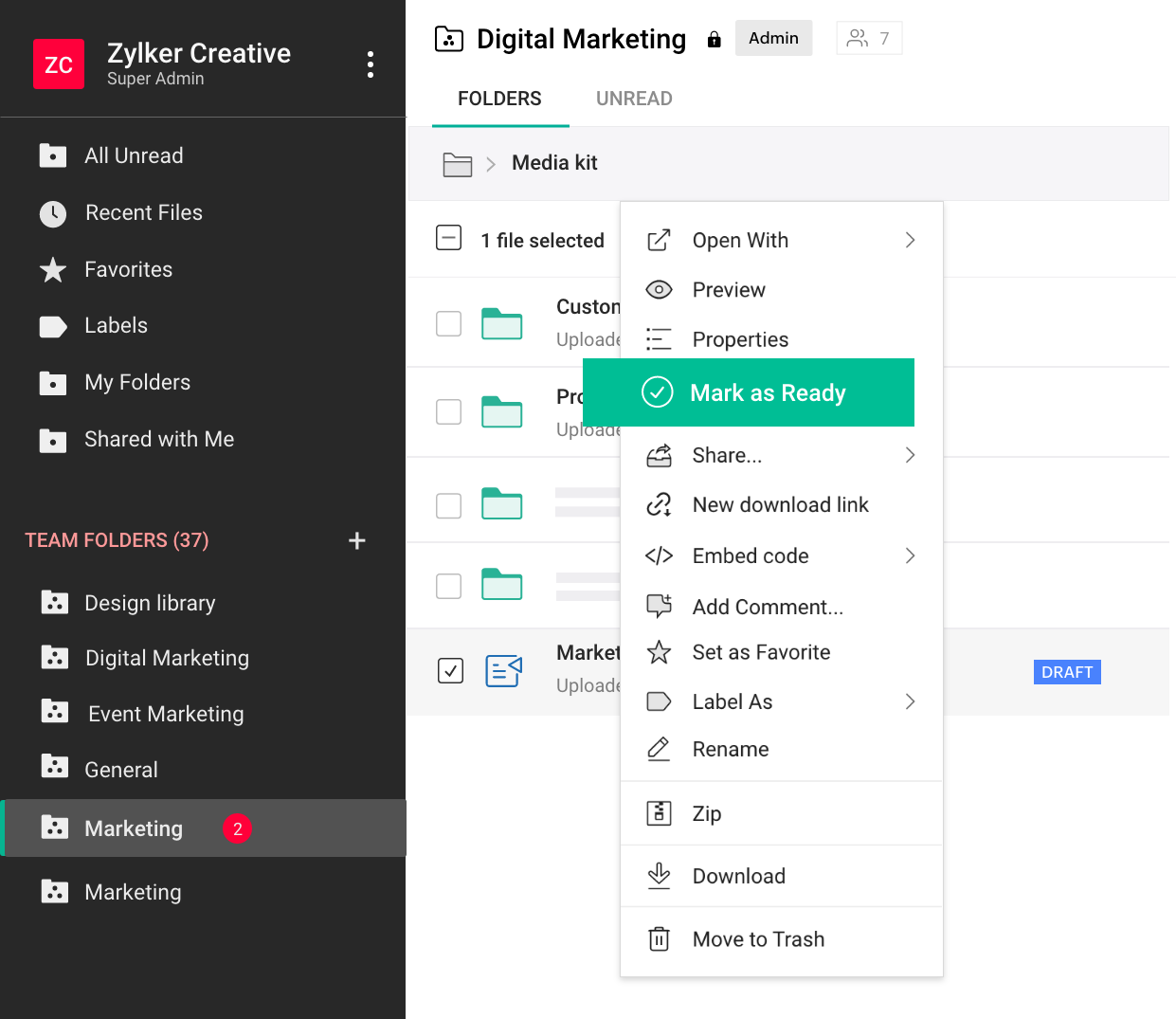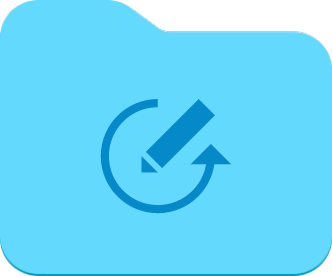 Own your delivery
Collaborate with members from other departments in real time with granular access levels. With WorkDrive, you can provide access to a specific file or subfolder without giving access to the entire Team Folder.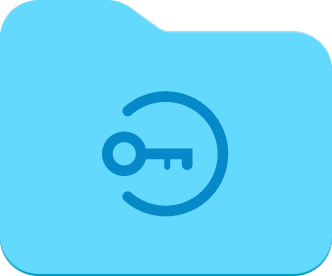 Stay up to date with your documents
Want to keep an eye on any changes collaborators make to your shared files? WorkDrive offers real-time notifications on any edits, making it easier to collect feedback from multiple reviewers in one place.
Secure what you share
Share data outside your organization without compromising file security. Create password-protected share links with an expiration date, download restrictions, and user information requirements as well.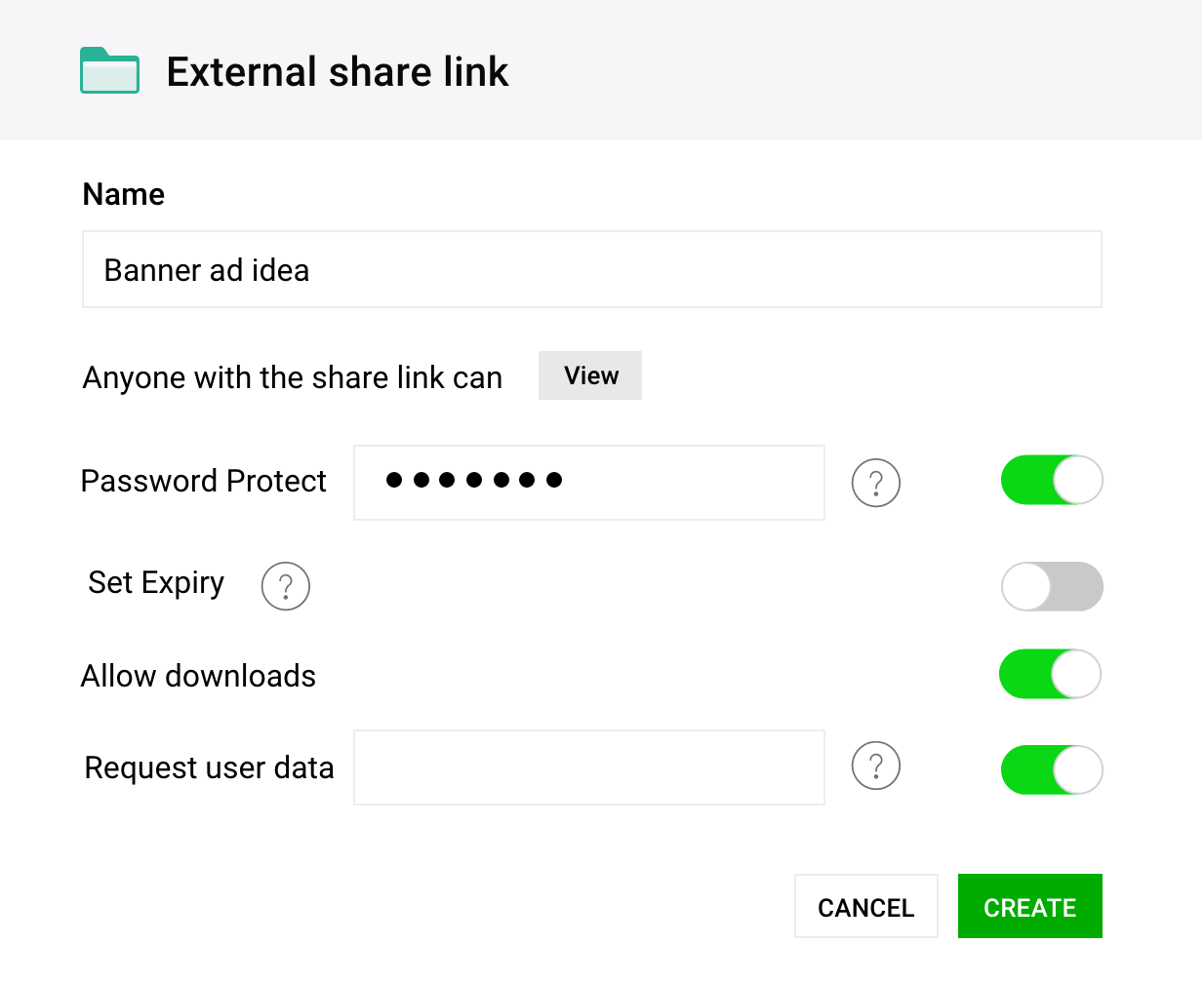 Interpret your shared data
Track what's happening to your shared documents in WorkDrive. View audit logs to know exactly when your file was viewed or downloaded and see the name behind every click.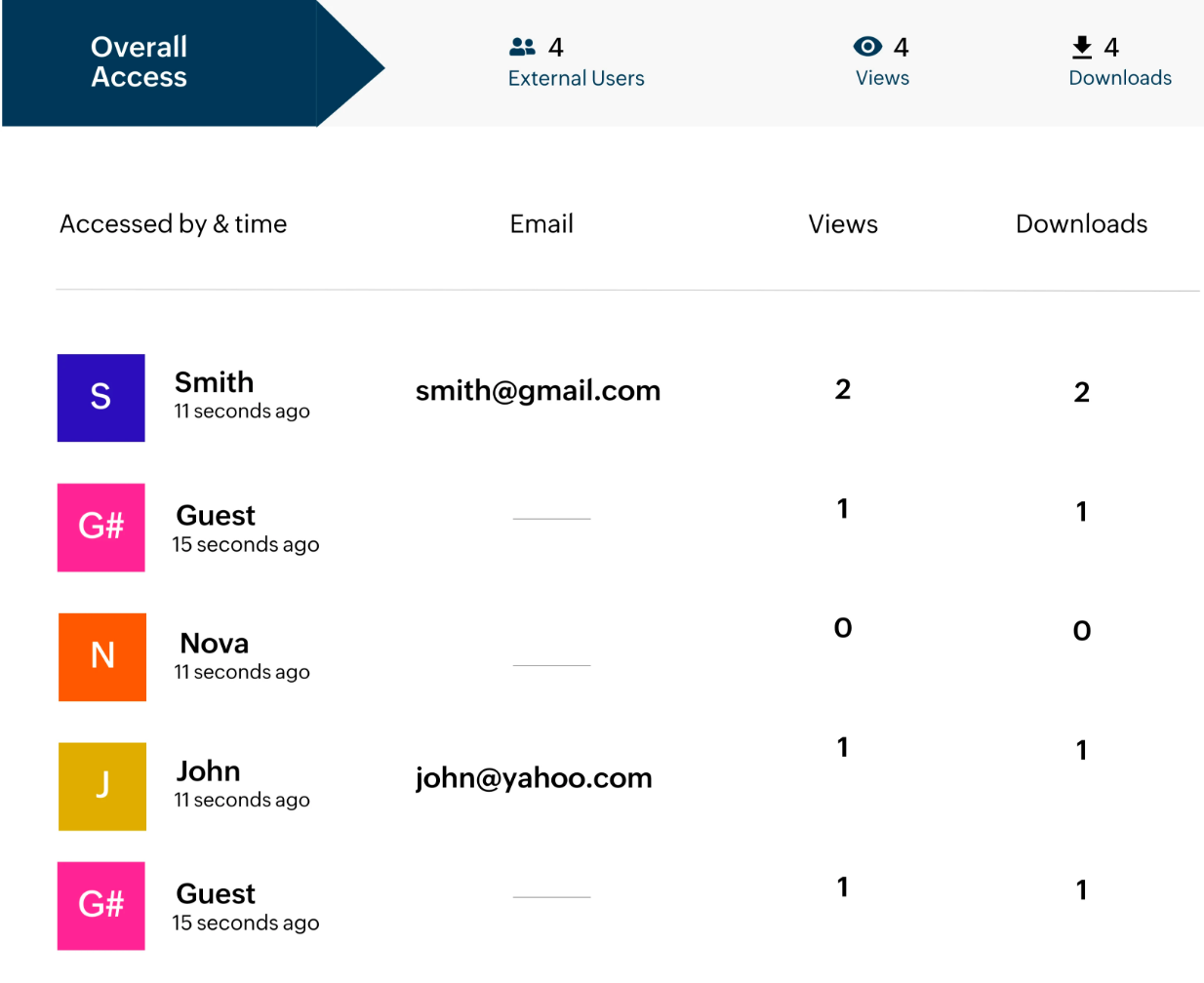 Invite guest users
Working with clients and contract employees doesn't have to be complicated. Invite users to your WorkDrive account, assign access permissions, and collaborate with them in real time. You can easily revoke outside access whenever needed.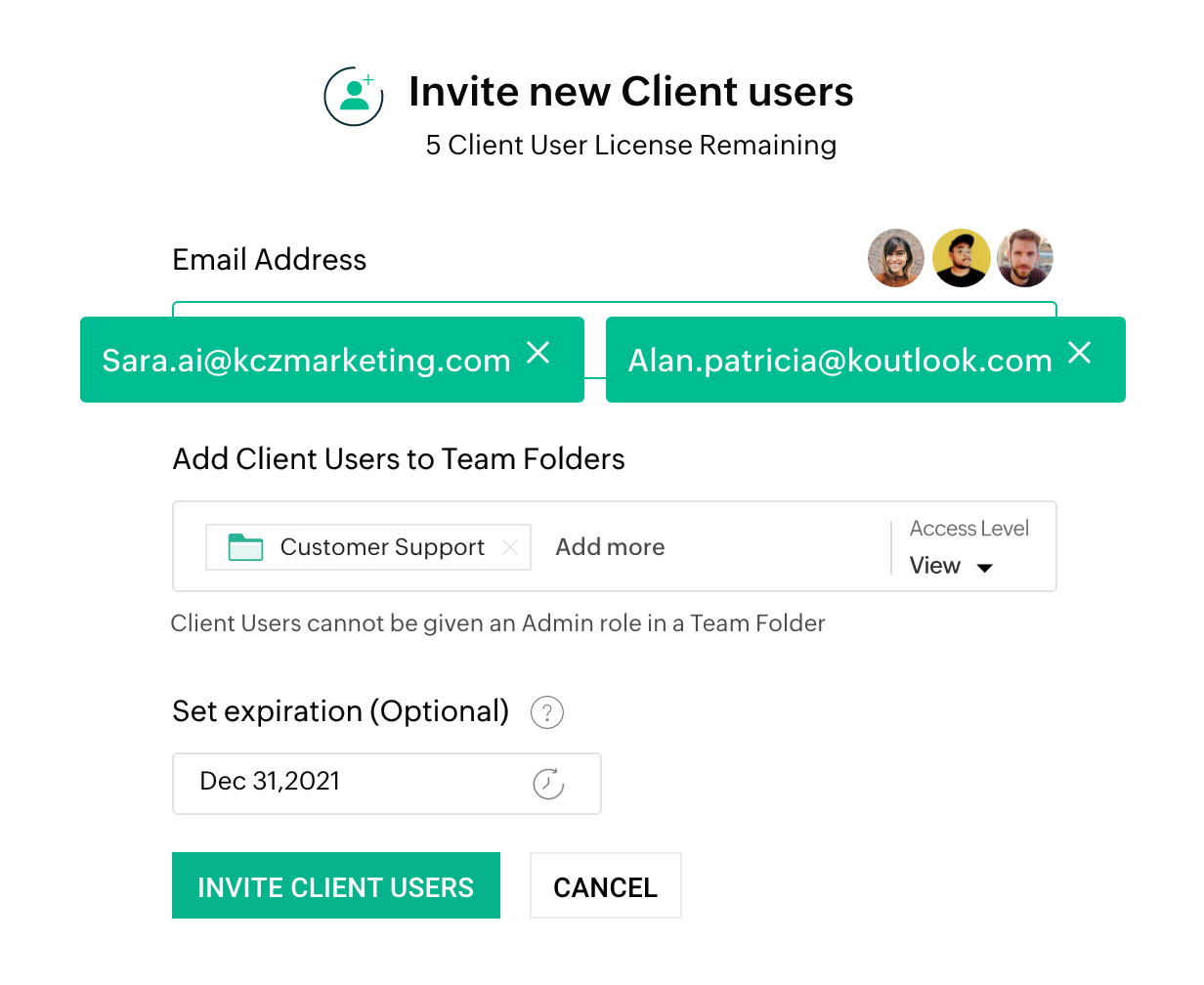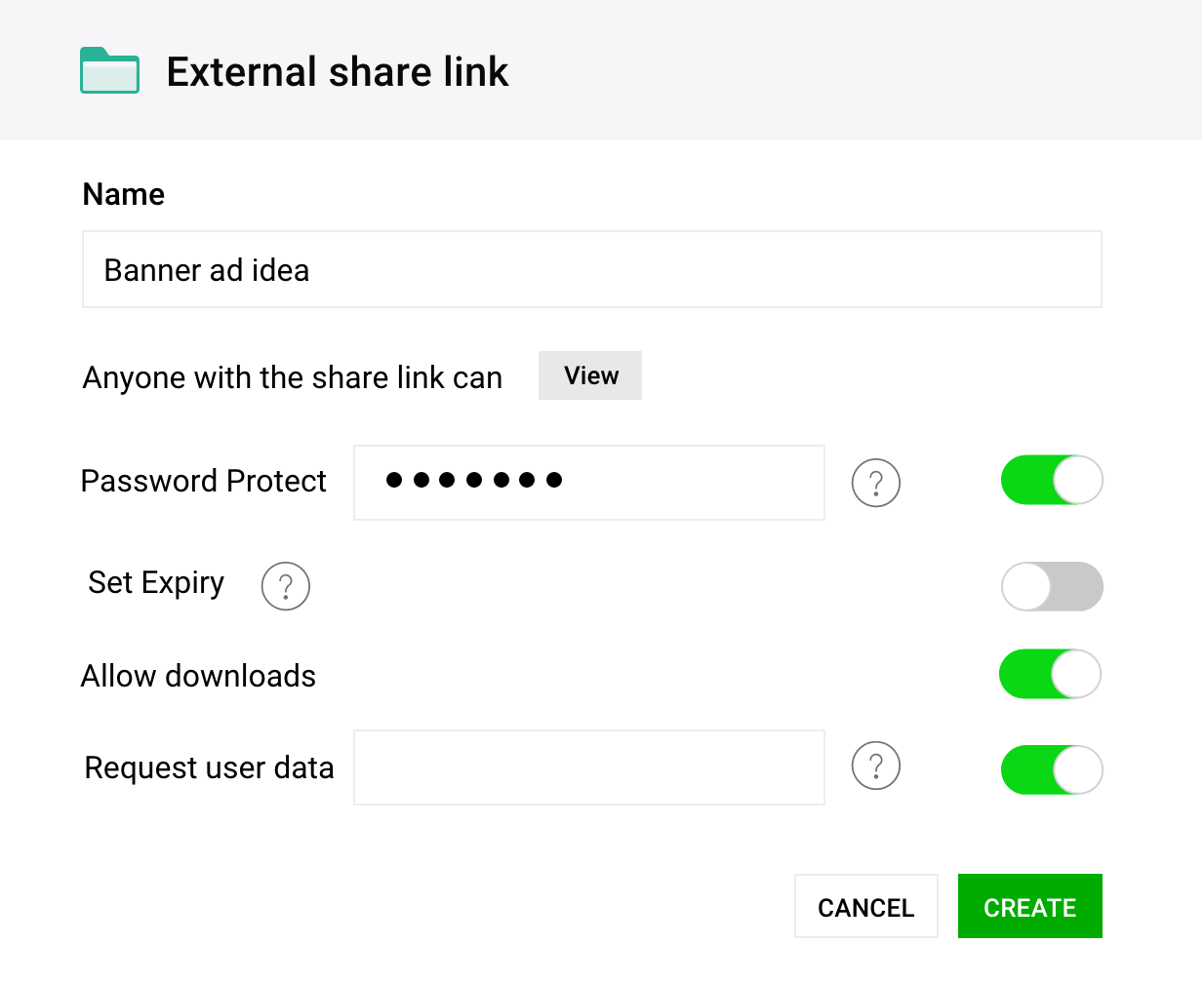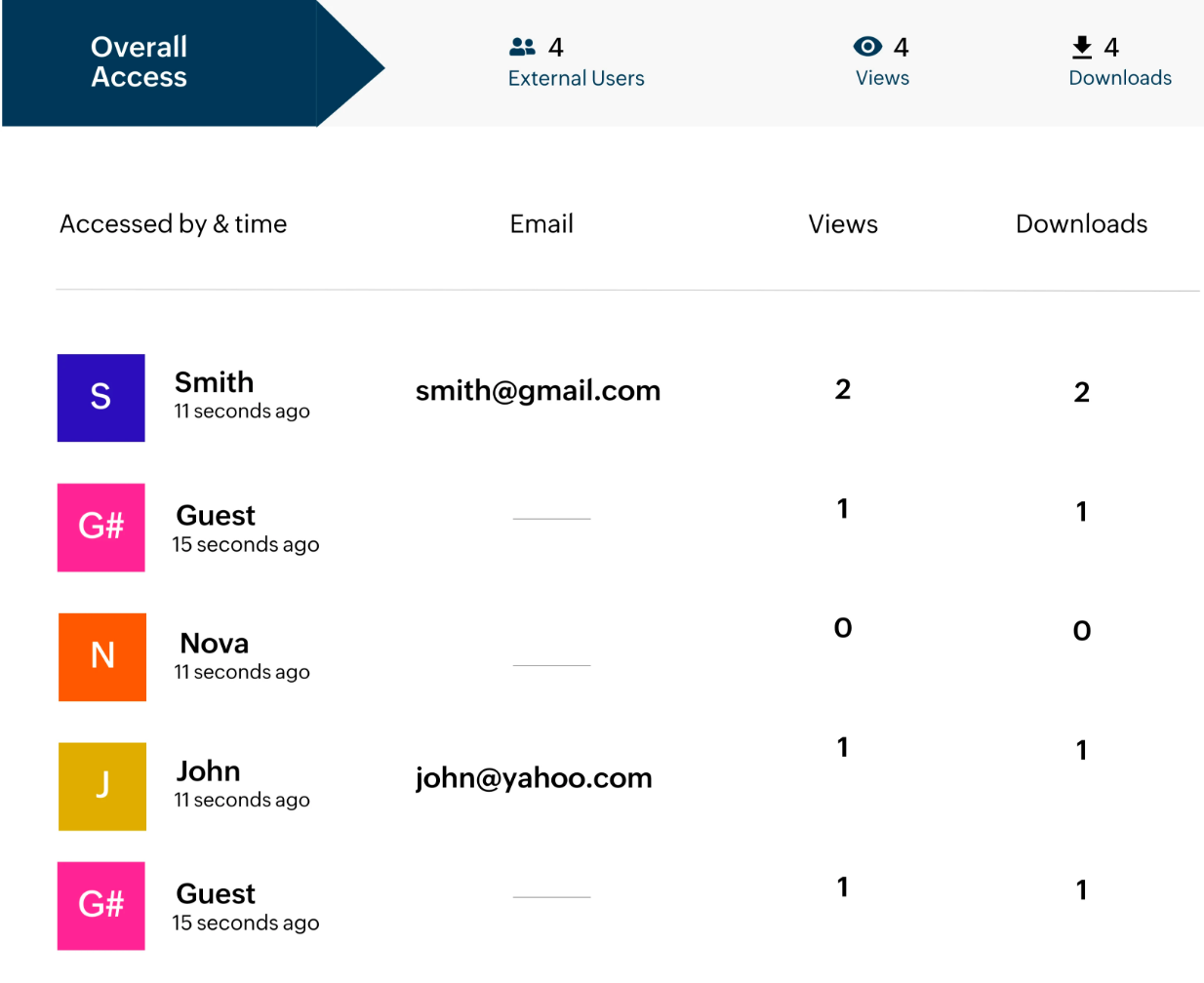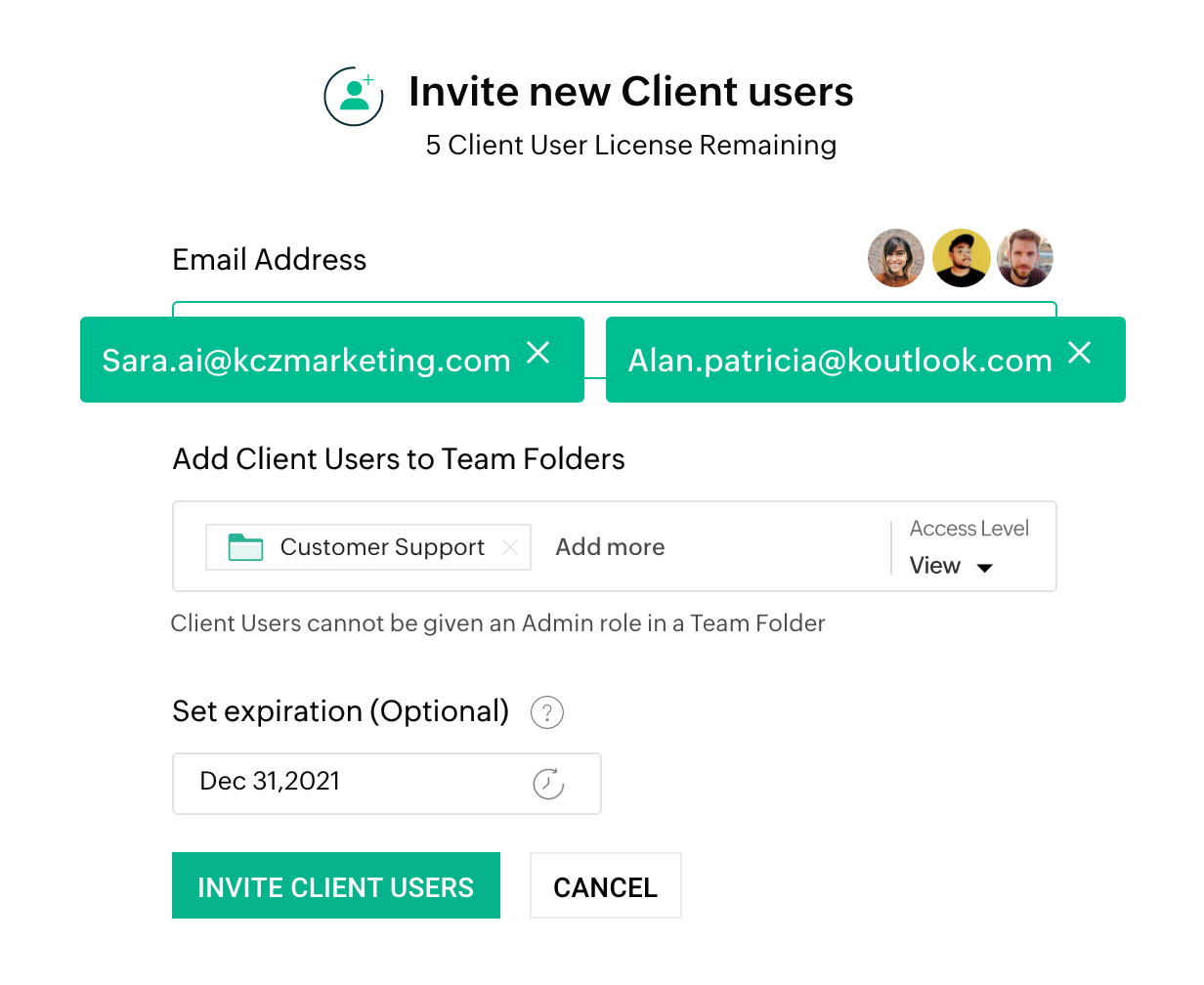 24/7 accessibility
Your files go wherever you go. WorkDrive makes it easy to quickly access or share your documents from your computer, mobile device, or any web browser.
Secure and regulatory compliant
Share documents online with enterprise-grade security. WorkDrive complies with industry security standards like ISO 27001 and SOC 2 (Service Organization Control) Type II to ensure security at physical, logical, and data levels.