Share files instantly.
Don't limit yourself to any file size. With Zoho WorkDrive, sharing large files is a breeze. Simply add your work to the Team Folders and it will be readily available to every member on the team. You can also work with members outside your team by sharing files externally.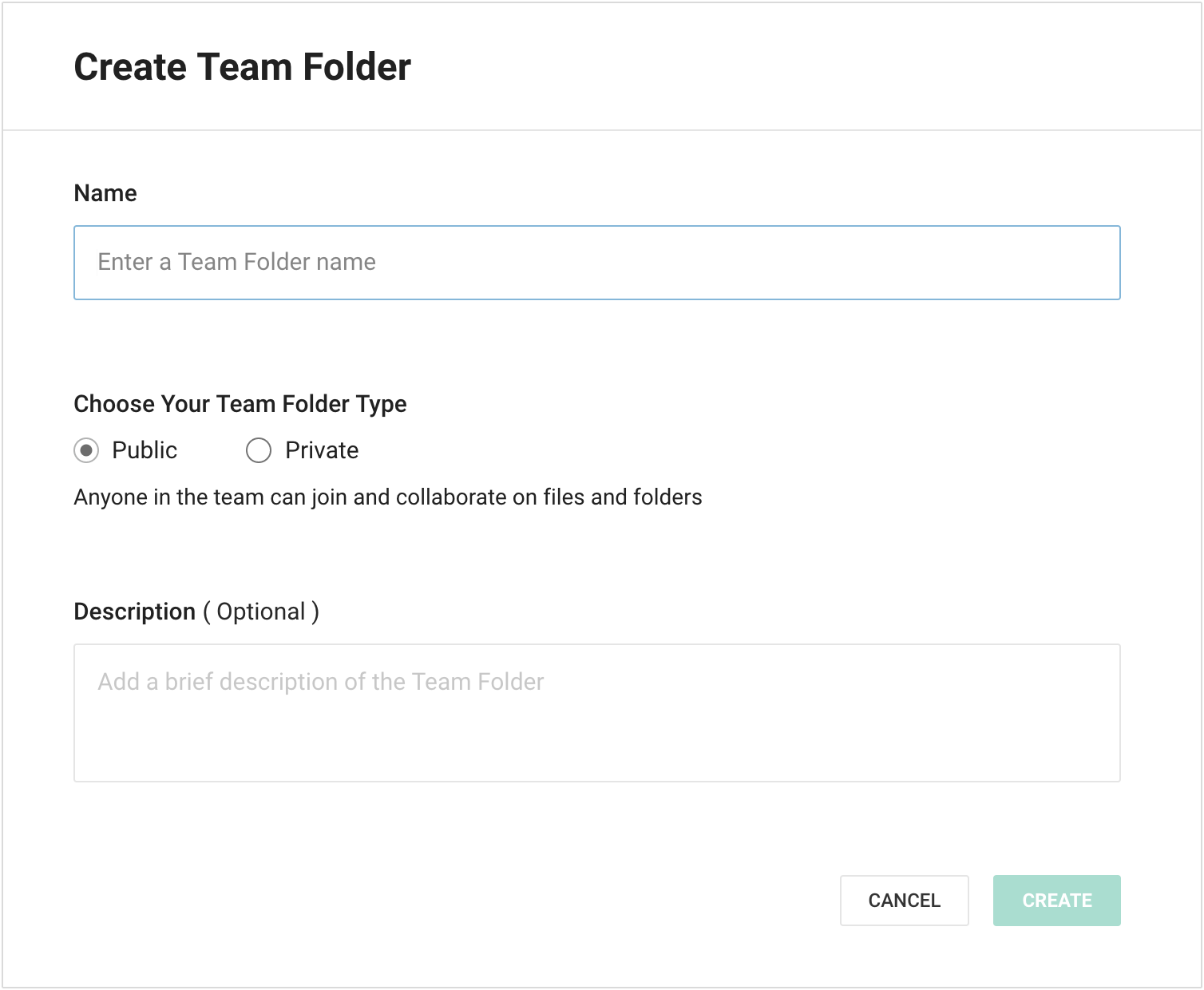 Work with your team online.
WorkDrive allows you to create a secure and collaborative workspace where everything is available to everyone on the team. All you need to work together in realtime is a link.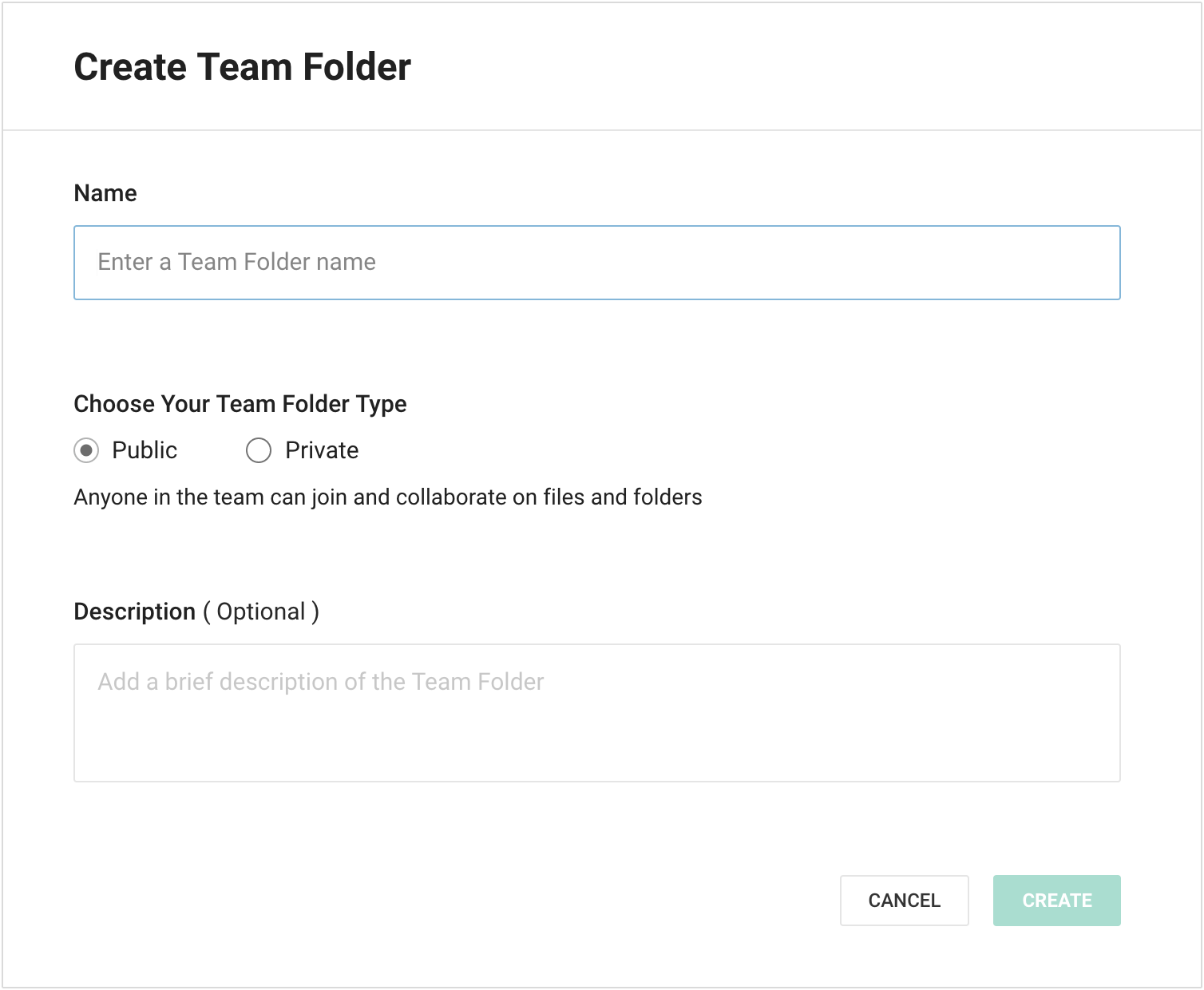 Share on your own terms.

Draft your ideas with Zoho's very own Office Suite: Writer, Sheet, and Show. And when you need a different perspective, get your team on board.

Shared, yet secure.

WorkDrive offers granular access permissions, so you can provide members access to a specific subfolder without giving them access to the main folder.

Share files internally.

Work with anyone in your organization. Share documents individually with members of different teams, and collaborate with them in real time. This way you can work with users without inviting them to your Team Folder.

Stay updated.

Receive instant notifications on any edits your team makes to the files. Track changes and save multiple versions, so you can always revert to an earlier version that you feel is the best.

Pause collaboration.

Use the Check out feature when you want to modify a document without any intervention. And once you have your idea in place, Check in to make it visible to everyone.
Share externally.
WorkDrive lets you share files with external stakeholders, customers, or anyone outside your team, while maintaining complete control over your documents.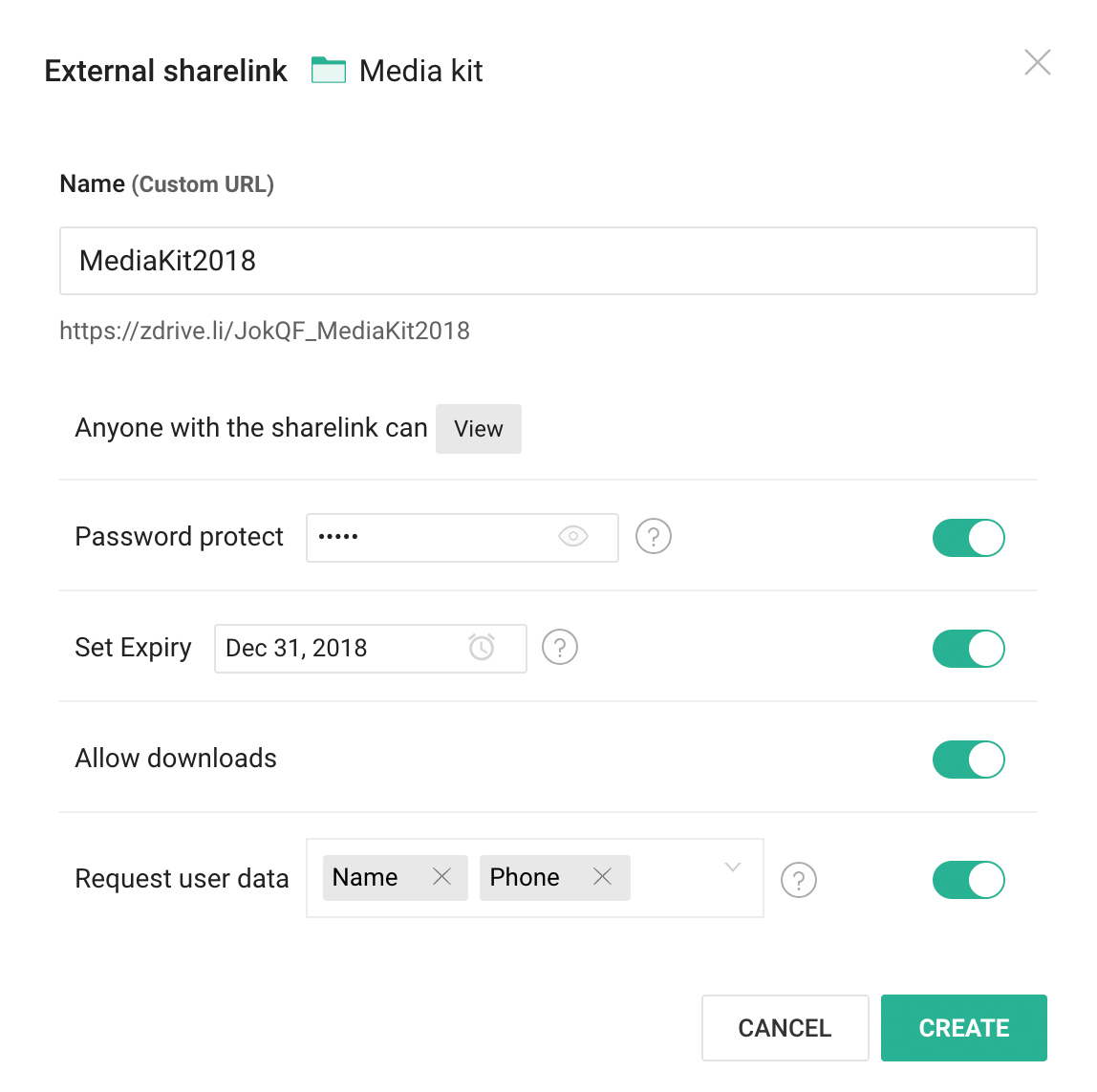 Customize link permissions.

Create a password-protected link, enable or disable downloads, and set an expiry date when you want to provide temporary access to your files. You can also create a customized URL to make it look more professional.

Guage how your content performed.

Share marketing materials with different target segments and measure their response. Create and distribute multiple links of the same document and get analytics on how many people in each target segment viewed and downloaded your materials.