Get your team together
Bring all of your team members and files under one roof. Get a holistic view of what's happening in all the teams and discussions you've joined.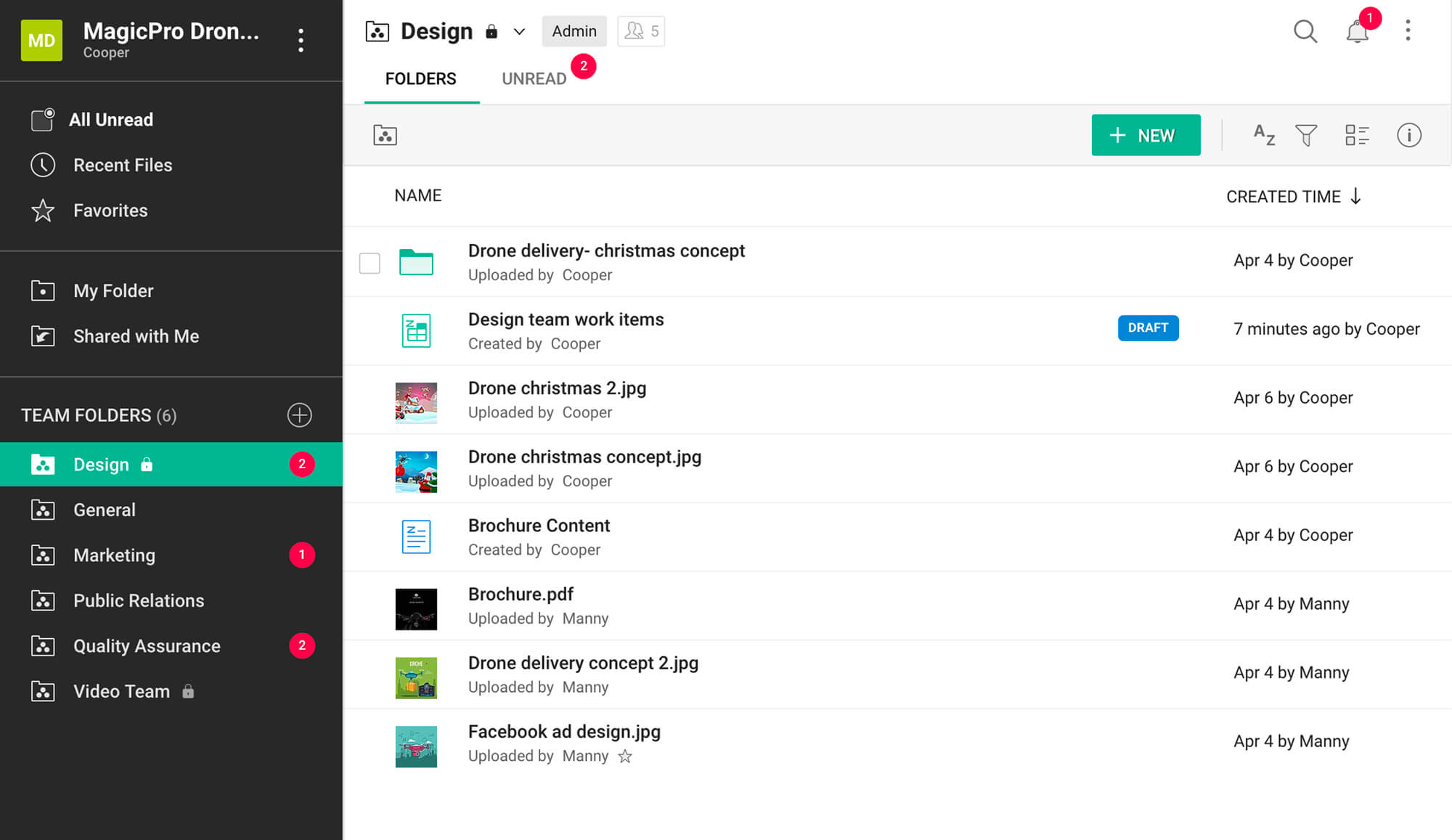 Start when you're ready 
Great ideas start as a seed. Begin by drafting your ideas using the Zoho Office Suite and then make them available to your team members to view and edit.
Room to spread out
Keep all your team files in one place, organized under Team Folders for each project. Start with a team storage of 1 TB, and expand as your files grow. 
Organize your files
Find your files easily. Arrange them in folders and sub-folders within each Team Folder. Locate any file in the system, with the file name, keywords, location, or file type.
See what's changed
Focus on your work instead of checking for updates in your files. Stay up to date on all the changes at both the Team Folder and the team level.
Roles with responsibilities
Every team member has a role to play. Bring in each person with the right access permissions for their role in the Team Folder.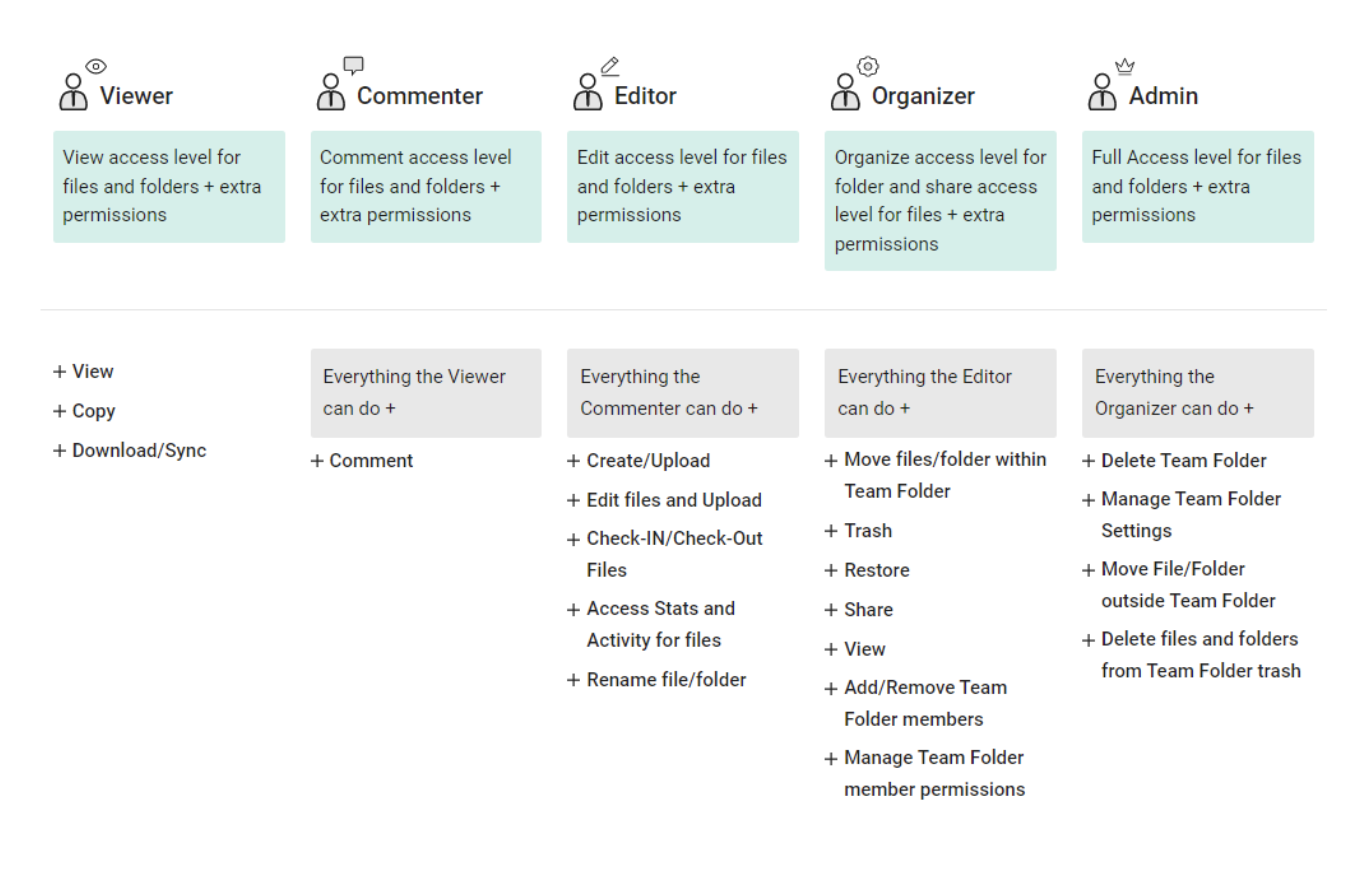 Own your space
Get complete control as an admin. Create/delete team folders, add/remove members, modify content, view access stats and more.
Mind the gate
Moderate team activities as an organizer. Add/remove members, modify/organize files, and view team activities.
Involve more minds
Contribute ideas to your team as an editor. Add files, modify content, add comments, and view file activities.
Keep everyone informed
View your team's work as a viewer. Include all your stakeholders. A viewer can view or comment on files.
Pull it all together
Understand everyone's opinion. Role-based permissions allow the team to review your work without losing your original content. Accept and reject changes to get the final product exactly the way you want it.
Manage your Workspace
Create a Team Folder for any purpose. As an admin, control who can join and what activities are allowed within the Team Folder.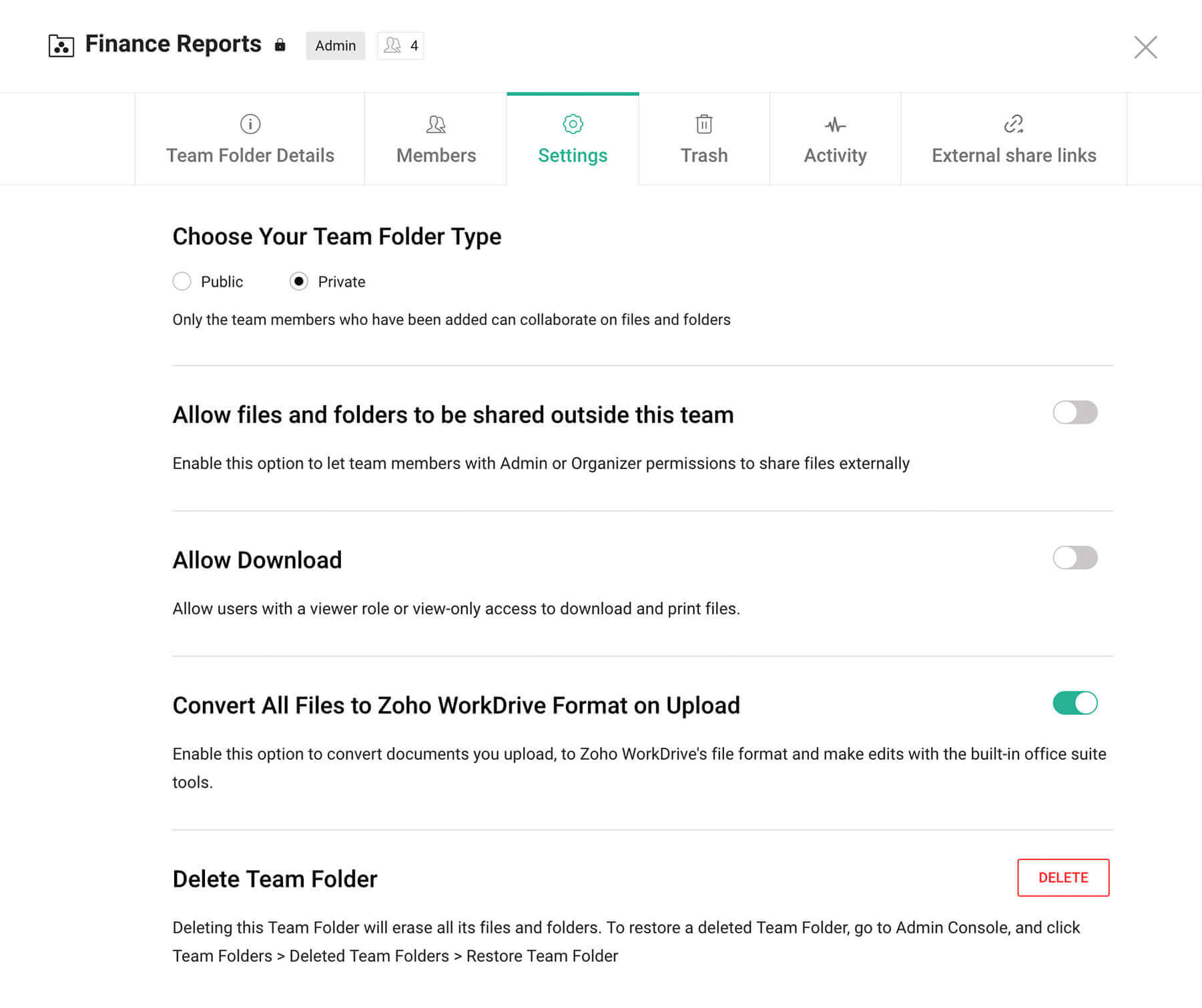 Go public or stay private
Share as much as you like. Choose whether to make your Team Folder public or private and control what users can do within it.
Add the right members
Add members to your Team Folder on an as-needed basis. Set each user's access permissions and privileges based on their role.
View the details
Know the who, what, and when of everything happening in your Team Folder. View detailed updates about Team Folder activities.
Control the flow of information 
Safeguard your team's sensitive information. Use permission controls to share content safely outside your Team Folder.