How do I request the visitor to share their screen?
You can click on the Request visitor to share screen option from More Actions in the chat window (your visitor can also click on the Share your screen option from the menu in the visitor's chat window.)
Click on Join now to start the session.
This will take you to the Zoho Assist page, there you can view the invitation link sent to your visitor, you can also re-send the invitation once again if the visitor did not receive the invitation.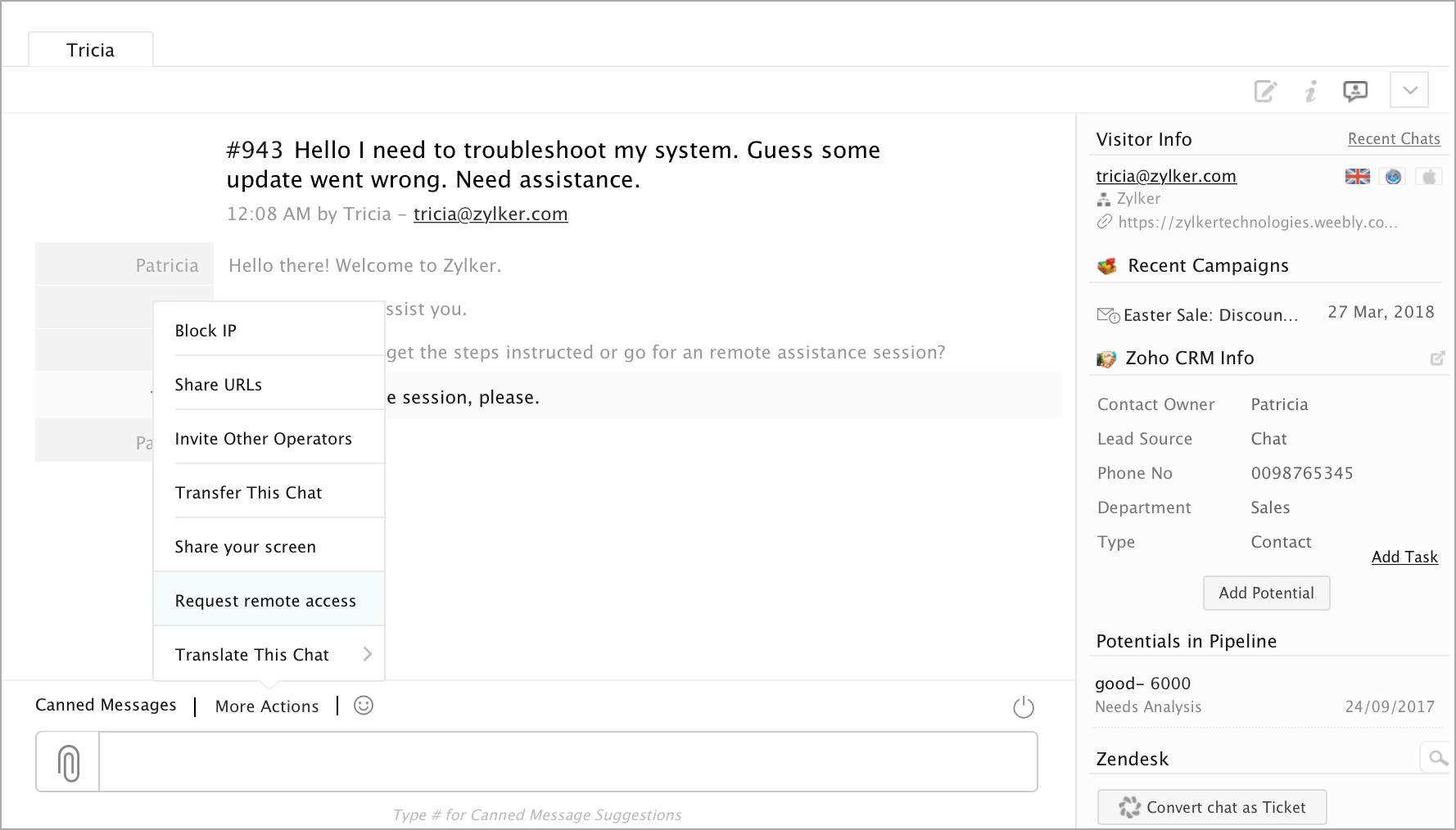 Then, the visitor should click on the Share now link (eg: https://join.zylker.com/780506265) to initiate the session.
This will take the visitor to the Zoho assist page to download a file.


Note:

The downloadable is just an application that connects the operator's and the customer's machines. The connection will be removed once the remote session ends, and doesn't transmit or impact the access/data available in the customer machine. The customer can delete the downloadable immediately after the remote session. 

When the download is complete, the visitor should run the Join file.
Finally, click Join to start the session.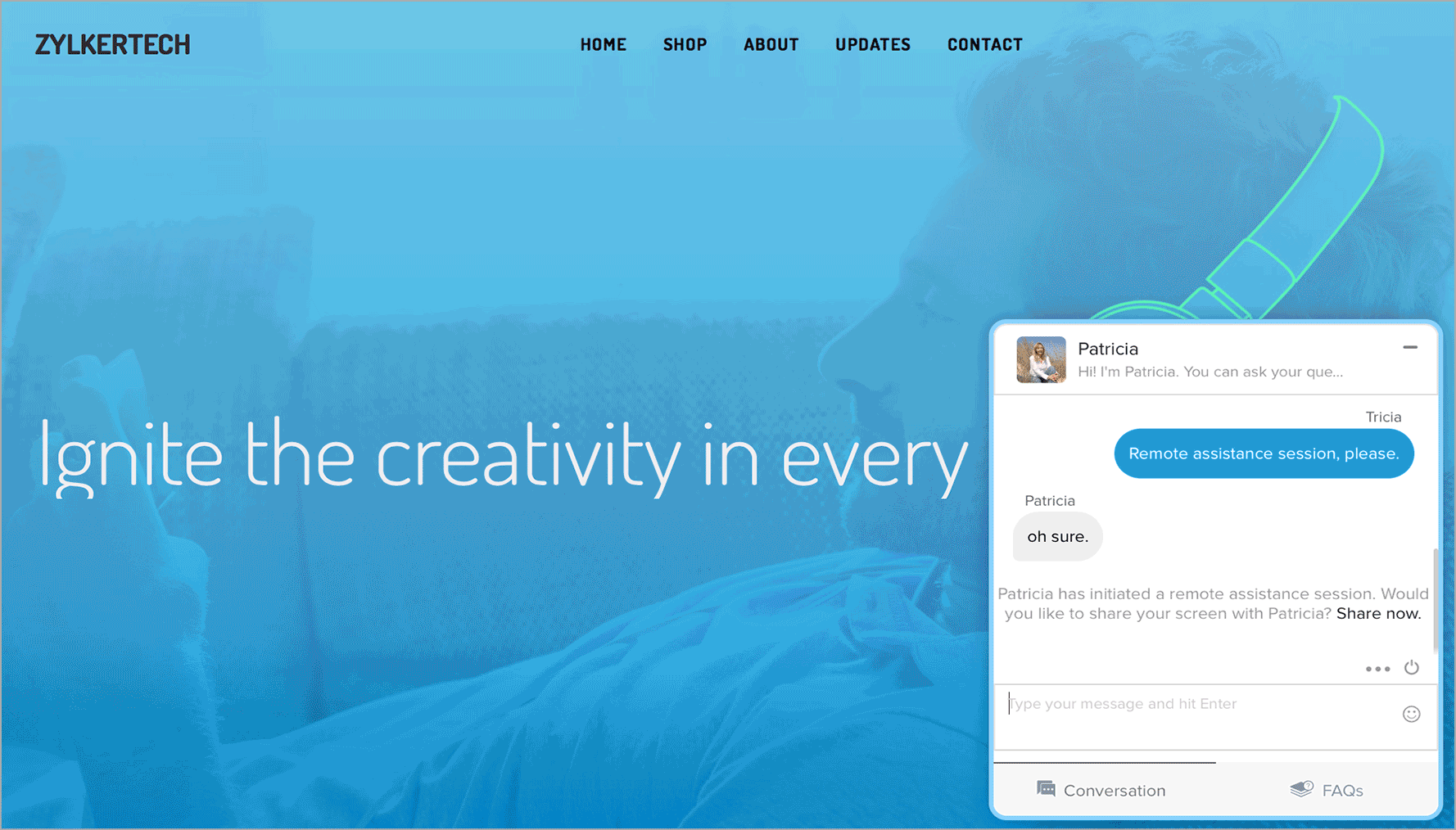 More option on Screen sharing:
Stop share: This option allows visitors or users to stop sharing screens once they're done with screen sharing session.
Chat: Now visitors and users can chat simultaneously during the screen share session.
Swap screen: Now with swap screens, you can either view the visitor's page or the visitor can view the user's page.