​
​
Introduction to Zobot - Zoho SalesIQ
The Zobot is a bot development platform on Zoho SalesIQ, using which you can build very compelling chatbots to automate customer interactions. The Zobot is designed to interact with your website visitors conversationally, based on its programming. It automates the process of interacting with your website visitors and helps you maintain the presence of a helping hand, even when all your operators are busy/can't respond. In Zoho SalesIQ, Zobot can be scripted using seven different platforms and can be used to perform all the actions/tasks required in your chat window and help your operators:
What can Zobot do?
Handle the chats from your website visitors.

Forward the chats to your human operators 

If all operators are busy assisting the website visitors or are away from work, then the Zobot can set the chat widget status to busy automatically.

Block the IP address of harassers and spammers.

Collect inputs from visitors and give them appropriate responses and also perform actions.
​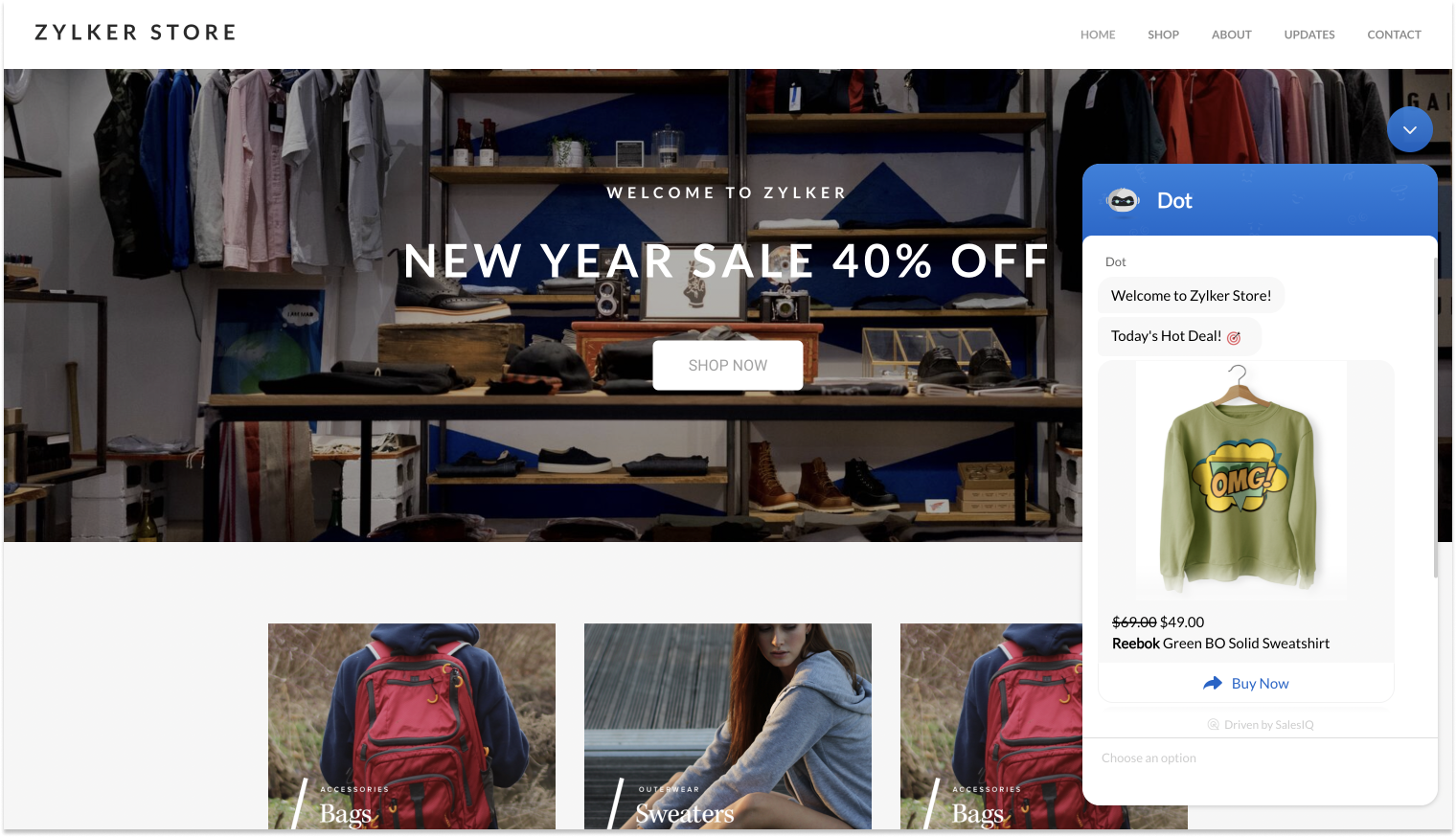 How can Zobots revolutionize your business?
24/7 availability: Zobots can pick up customer chats and answer queries around the clock. They reduce your operators' workload by staying on your website front and picking up as many chats as possible. They are capable of operating every day throughout the year without having to take a break. This will prevent customers from waiting a day or longer to receive responses.
Multitasking expert: Zobots can simultaneously handle conversations with multiple visitors. No matter what time of the day it is or how many people are contacting you, every single one of them will be answered instantly and this, in turn, improves customer satisfaction manifold.
Automation of repetitive tasks: Zobots eliminates the need for operators to do the same work again and again over time. They help automate tasks that are to be frequently done and at the right time.
Industry-flexible assistant: Zobots can quite easily be tailored to be used in any industry. One has to just train the Zobot by giving the right conversation structure and flow to switch its current field or industry. There are also a bunch of industry-specific and functionality-specific templates available in our gallery for you to choose from.
Seamless hand-offs to operators: Zobots can also be programmed to escalate complex issues to human operators while also providing them with full data about the history of the conversation.