Animal health medical technology startup uses Zoho One to keep their distributed workforce connected and informed.
Alpha Vet Tech formalised their entire business process on Zoho One. From recruitment and evaluations to internal collaboration, project tracking, contact management, and more, the team's extensive implementation saves them countless hours and hundreds of dollars.
The Company
The global pet wearable market size was valued at USD 1.6 billion in 2019 and is expected to grow at a compound annual growth rate (CAGR) of 14.3% from 2020 to 2027. Existing technology in play today is primarily aimed at the consumer market (B2C).
Turning this idea on its head is Alpha Vet Tech. According to its Corporate Manager, Amy Gray, "We're an animal health medical technology company with wireless monitoring and data-driven solutions for veterinary professionals." The company produces a comfortable sensor device which is fastened easily around the base of the tail or hind-limb and is pre-paired with a bridge device (ZooConnect Collar or ZooConnect Device) that streams data to the cloud. At the moment, the company is building their product for companion animals like cats and dogs, and they expect to expand further with early tests on koalas and kangaroos.
What started out as a small idea, took hold in 2018, and now the company has a team of 12 distributed across the world.
The Challenge
The company's director had been using the free version of Zoho CRM to maintain their business contact lists. Apart from that, however, none of the company's processes were formalised at that early stage.They were finding it challenging to evaluate the outcomes of their activities. As an early-stage startup, the team at Alpha Vet Tech were still developing and perfecting their technology, and it was essential for them to assess progress and eliminate inefficiencies to ensure the company's growth and longevity.
Although still small, the team was growing fast Because of this, the core team faced new challenges in hiring, training, and communication. "There's a lot of communication challenges with the various timezones as well," reflected Gray. They quickly recognised the need for business apps that shared information with each other seamlessly.
The Solution
As they were already using Zoho CRM as their primary contact management system, the leadership team at Alpha Vet Tech were aware of Zoho. When they received an alert about Zoholics in Sydney, they decided to learn more about Zoho's offerings. "Within six months of me starting with the company, the team asked me to attend it," recollected Gray, adding, "It was a good event to see how existing customers used the applications. That's where we were introduced to the Zoho One package."
After the event, Gray and the team considered Zoho One. "We did a cost analysis of the different applications available and we decided that Zoho One was best suited for the company." It wasn't only because they had already used Zoho CRM, explained Gray, but it was instrumental in their evaluation of other solutions. "It was the best solution we could find. We wanted one that could integrate with a lot of our applications, as opposed to having different subscriptions for apps that didn't talk to each other. That was the main pain point," Gray said.
The team was thorough in their research. Before finalising Zoho One, they also evaluated the other packaged offerings from Zoho. "We knew there were individual packages such as the sales, marketing, and finance bundles. So we compared those with Zoho One, and we also looked outside of Zoho, just to see what was available," Gray said. The key factor that encouraged the Alpha Vet Tech team was the comprehensive built-in integrations between the many applications in Zoho One. Gray noted, "We still came back to Zoho as the best option because it did have all the integrations between the apps."
The biggest need for the team was clear and uninterrupted communication between their peers across the world. Zoho Cliq was the ideal solution. "We use the audio calls. When we call our international team through Cliq, the audio calls and the video feature are just as good and often even better than the apps outside of Zoho," explained Gray.
Another big component of the team's implementation was Zoho Sprints. Having tried Zoho Projects beforehand, the management team found it too extensive for their requirements. They then chose to manage their projects with Gantt charts instead. This worked out well, seeing as the team was still small and could easily manage ongoing activities. However, the product development team found Zoho Sprints useful for tracking their project progress.
"Our development team uses Sprints all the time to log their tasks. They use the backlog feature to manage upcoming tasks, " Gray told Zoho, adding that she also uses Sprints to generate reports that help give her access grants. "We use Sprints not just as a project management tool for the product, but I also run my grant reports from that as well, which gives us quite a clear view on their progress."
As the company's first employee back in 2018, Gray took on the lead role of hiring as well. She used Zoho Recruit to make this process easier and Zoho People to maintain personnel files. Although she didn't need many of the workflows within Zoho People, Gray was able to turn them off and use only the essentials of the product. "I like that I can lock down certain files depending on the security permissions required. That feature has been very helpful," said Gray.
Part of the HR process is performance and review assessments. Gray used Zoho Forms to record these. "I've created a performance review form for the manager to fill in after they completed the review," Gray told Zoho. "It includes details like what was discussed from the manager's point of view, the employee's point of view, performance goals for the next 12 months, and any action items."
Whenever the team conducts internal training sessions, or external marketing events, they use Zoho Survey to collect feedback. "We run a couple of surveys following certain marketing events. We also use it to get feedback on the quality of our training," Gray noted.
An important element of managing access to various applications is ensuring safe logins. "Zoho Vault is a really good tool to lock down access to certain passwords between departments," Gray said. "If we have a system that doesn't allow individual user login and passwords, then we can add it to Vault and control who can view and manage the passwords."
Apart from the main Zoho apps, Alpha Vet Tech also uses Zoho Expense to collect and process employee expenses, Zoho Analytics to assess the cost of employees per country and department, Zoho Desk for the development team to maintain their product knowledge base, and Zoho CRM to maintain their contacts. "We're still pre-commercial," explained Gray. "So CRM is mainly to manage communication with prospects, and to manage our supplier contacts."
Benefits and ROI
One of the biggest benefits of choosing Zoho One for Alpha Vet Tech was the cost and time savings. It gave them a broad range of integrated tools in one package. "Without Zoho, we'd have many external applications that don't integrate with other," said Gray explaining the value she and her team gets from using Zoho One.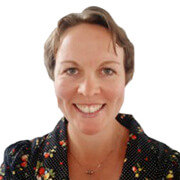 Alpha Vet Tech managed to achieve a lot with a limited budget. "We talked to one of the Zoho partners at the time, but because we're a startup, we didn't have the funding to employ partners. We just had to go our own way and make any customisations we wanted ourselves, specifically with the CRM," said Gray about her experience with diving deep into Zoho products.
"It was really easy to make those customisations. CRM was the main application I needed to customise to fit our business, and the support has been really helpful. Support was always willing to join remote sessions to see and understand what I was trying to achieve." As with any business, Alpha Vet Tech also has evolving needs, and according to Gray, their Zoho CRM setup has been growing with them. "We're continually customising the CRM, just as the business needs are changing."
When the pandemic hit Australia, the Sydney-based team went remote. "We initiated daily scrum sessions with our Australian team so we could keep tabs on what everyone was doing, and if we needed to help each other," said Gray, reflecting on the team's work-from-home stint. "Zoho Cliq was a good tool in regards to keeping communication channels open. We found our team was very productive even when working from home."
Having used Zoho One for three years, Alpha Vet Tech has seen a major impact because of their Zoho Sprints setup. "Prior to that, we weren't recording R&D tasks. That's actually helped us apply for Research and Development tax incentives and grants. We need evidence, and Zoho Sprints made it really easy for the team to log their activities so that we could apply for these grants. That's a huge impact because it provides funding," noted Gray.
Looking forward
The Alpha Vet Tech team is gearing up to launch their product globally. They expect to start using their Zoho apps a lot more as their business grows. According to Gray, they're only using Zoho Desk as a database for their knowledge base for now, but they're looking to expand their existing setup to include customer support ticketing as well.
The team is also looking to implement Zoho Bookings to help their customers schedule appointments. "We're looking into that so we can send the availability of our sales people to our customers as soon as they sign up so that they can book their initial training," Gray told Zoho.
Startups and small businesses form the backbone of our society. At Zoho, we're proud to be able to support and serve emerging businesses throughout their journey. We can't wait to see how Alpha Vet Tech will grow into the future.