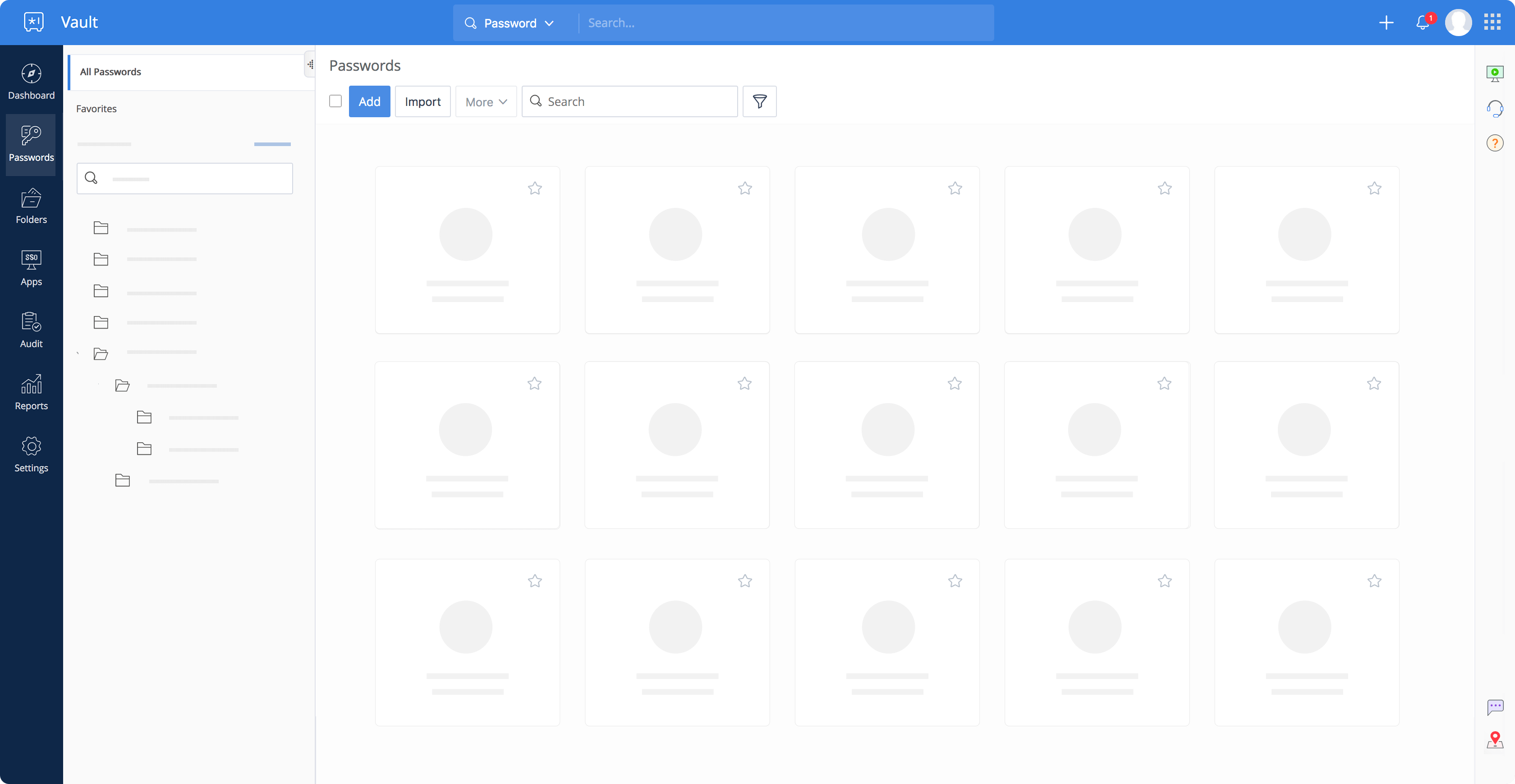 Airbnb

Amazon

Twitter

Facebook

Netflix

Skype

Dropbox

Instagram

Trello

Slack

Uber

Udemy

Gmail

Linkedin

Spotify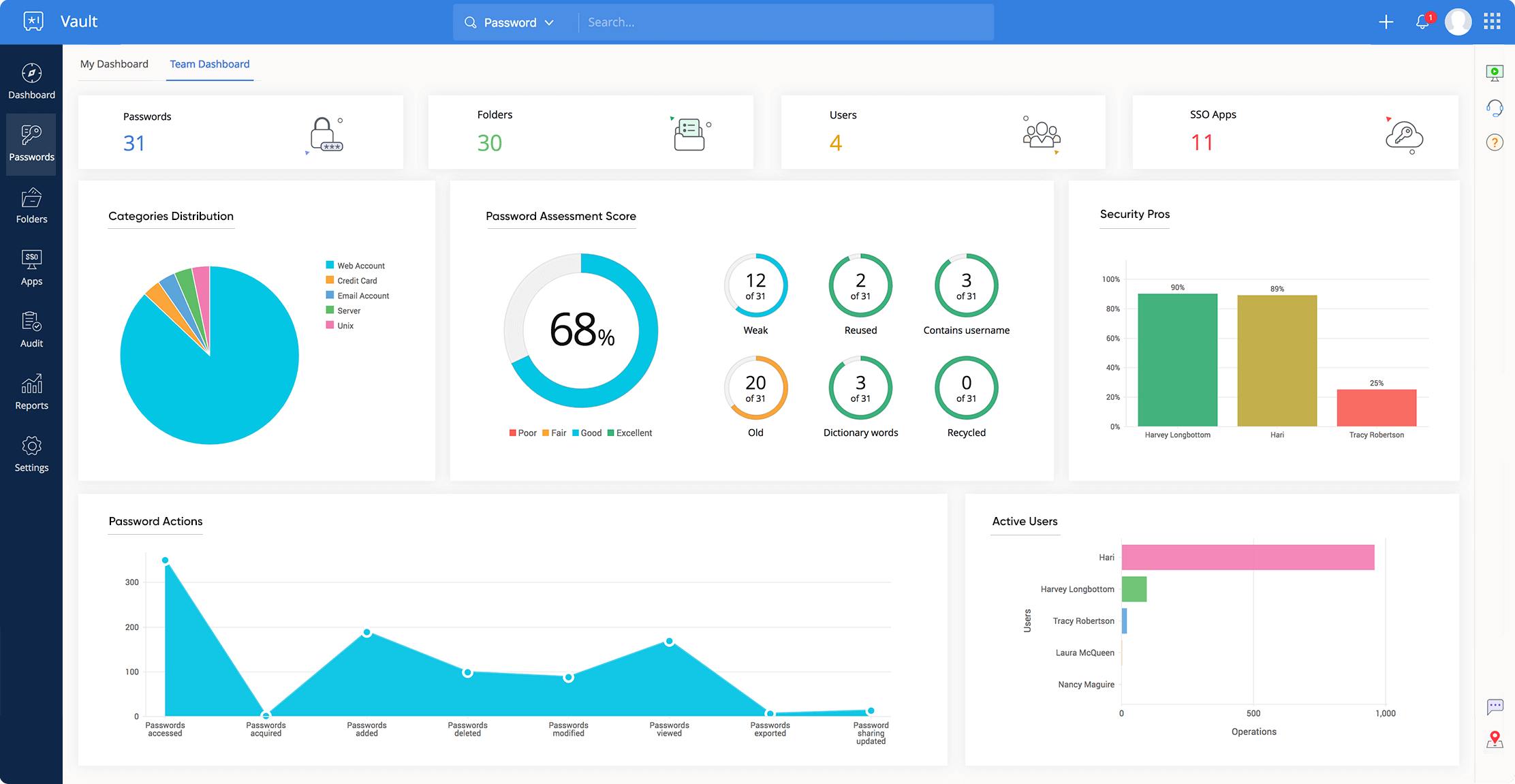 Challenger and Fast Mover in the 2023 GigaOm Radar for Password Management
Learn more
The ease of use, low cost, and modern security features make it stand out from the competition, making it an winner.
Learn more
A reliable password manager for everyone
Individuals

Ideal security for all your personal passwords

Learn more

Teams

A secure password management experience for teams of all sizes

Learn more

Enterprises

Complete protection and advanced password security for enterprises

Learn more
Best-in-class features for your password vault
Unlimited password storage, seamless autofill, fine-grained admin controls–Vault has it all.
Integrations to
make your life easier
Simplify onboarding and password management using our ready-made integrations with popular third-party and Zoho applications.
Azure AD

Windows AD

Google Workspace

Microsoft 365

Dropbox

ServiceNow

Zoho Apps
Frequently Asked Questions
Are my passwords safe with Vault?

Zoho Vault follows the host-proof hosting security pattern. Using this mechanism, we encrypt and decrypt your data on the client-side with your master password and only store the encrypted data on our servers. Your master password is not stored anywhere or transmitted to our servers: it stays with you. This prevents unauthorized users–including Zoho's employees–from accessing your data. Read about our security policies

Where does my data get stored?

Zoho has data centers around the world. During sign up, we identify your country based on your IP address. Accordingly, we choose a data center for your account. You can update the location to select a data center of your preference as well.

Does Zoho Vault offer a free version?

Vault offers a forever-free edition that includes a comprehensive list of features to help individuals manage their passwords safely. Business users can sign up for a 15-day free trial and explore Vault's enterprise features. No credit card details are required to sign up for the free trial. Read about our free password manager
Lock your sensitive passwords in our secure password vault