Guard against cyber threats
Vault's extensive visual reports keep you up to date on all user activity. Safeguard your enterprise with precision and track every sensitive action carried out by all users in your organization.
Monitor critical actions

Vault provides customized reports to help manage every user's access to critical business passwords. Super admins can analyze all reports and frame the right password policies to eliminate weak passwords from the enterprise.

Eliminate weak passwords

Watch out for old or outdated passwords that aren't compliant with your organization's policies with Vault's weak password reports. Assess your organization's overall password security score and enforce new password policies to eliminate weak passwords from your enterprise.
Get individual and collective insights
Track details specific to an individual, or get an overview for your entire organization. View all passwords and folders accessed by selected users along with related time stamps and access privileges.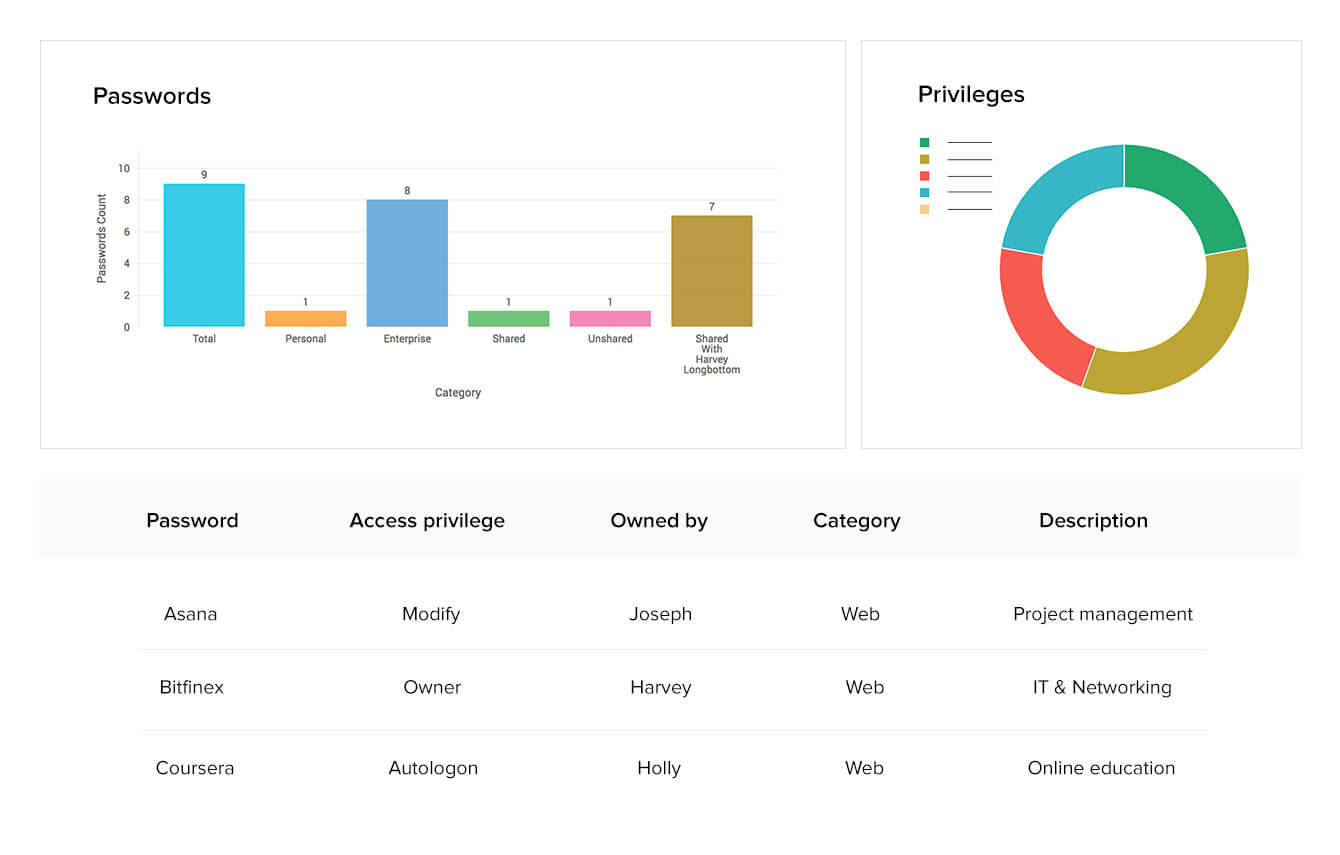 See how your passwords are shared

Track details of all passwords shared with both internal and external users. Monitor the access privileges each user has on a shared password around the clock.

Track frequently accessed passwords

View a list of frequently accessed passwords and all active users in Vault. Switch between users to get a personalized access report for every user.
Get complete insights on all sensitive actions in your vault today.
GET STARTED