Bolster your defenses with
Zoho Vault
Learn from the best in the industry. The GigaOm Radar Report unveils insights into password management practices adopted by leading organizations across various sectors. Gain a comprehensive understanding of the current landscape and the urgent need for robust password management solutions.
Discover how Zoho Vault stands out as a comprehensive password management solution. Learn about its robust features, including secure password storage, encrypted sharing, privileged access management, and multifactor authentication.
According to GigaOm's website, the report "...highlights key password management vendors and equips IT decision-makers with the information needed to select the best fit for their business and use case requirements."
Read more about the assessment here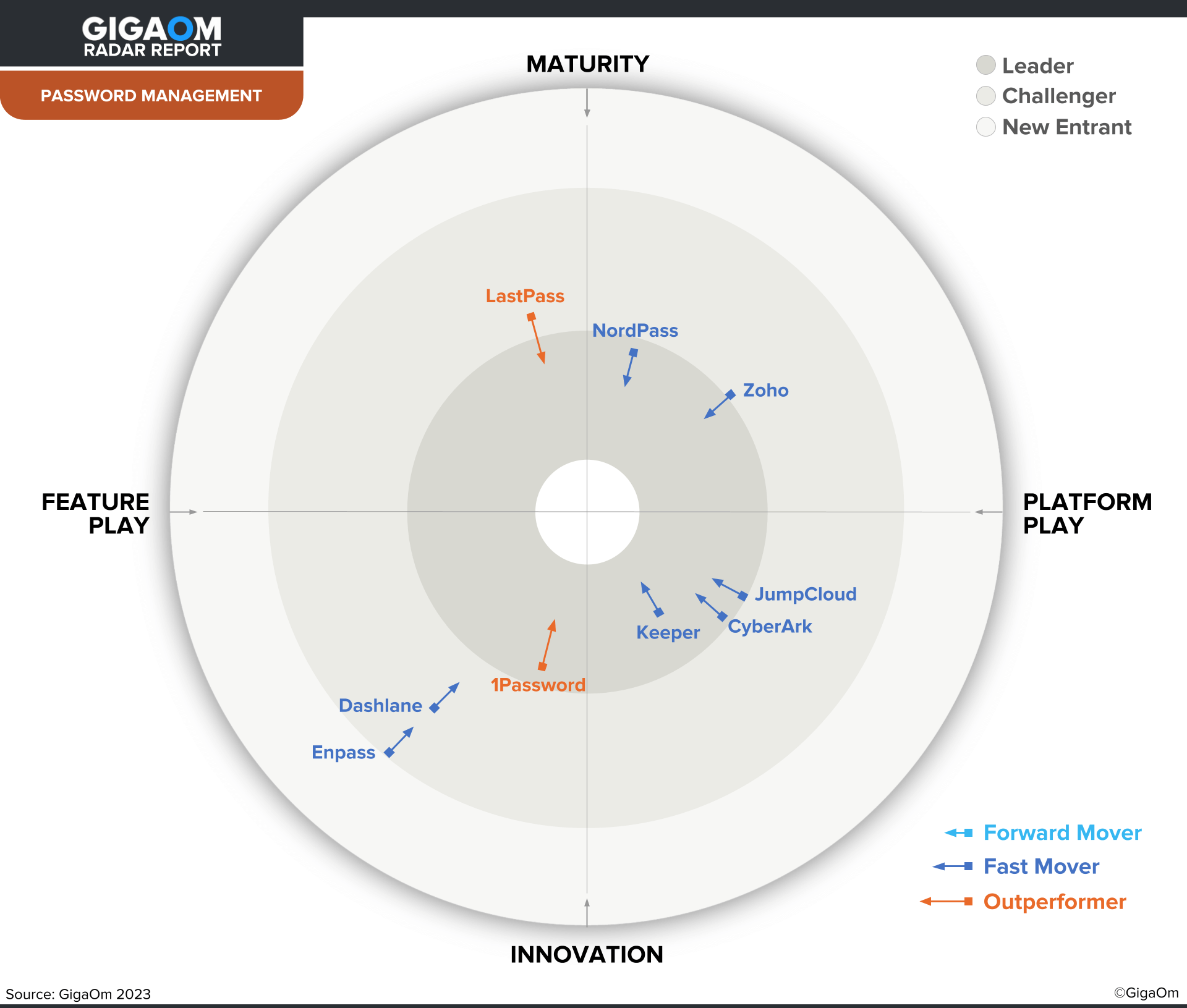 Zoho Vault is featured for its:
Advanced password sharing
90 out-of-the-box integrations
2FA/MFA capability
Platform security team
Informative dashboards and reports
Good security reporting capabilities
Cost-effective password management system for small- to medium-sized businesses (SMBs)
The best time to start using Zoho Vault was yesterday. The next best time is now.
About GigaOm
GigaOm is a technology-focused analyst firm and media company that democratizes access to strategic, engineering-led technology research. It enables businesses to innovate and stay in lockstep with the market by helping them grasp state of the art leaps in technology, upskill teams, and provide strategic sales training and advisory services to navigate opportunities and challenges.
About Paul Stringfellow
Paul Stringfellow is a veteran with 25+ years experience in the IT industry and is now a Contributing Analyst at GigaOm who focuses on helping enterprises understand how to manage their data to ensure it is protected, secure, compliant, and available. He is the author of the recent GigaOm Radar for Password Management.