Real-time online video calls with chat
Zoho Meeting understands that video calls are invaluable for maintaining personal connections with your loved ones. Our group video calls make it easier for you to connect with up to 300 people and collaborate online. With Zoho Meeting's interactive video chatting feature, you can easily plan and host live video calls with your colleagues in no time.
Make lasting memories with live video calls
No matter how far away you are, you can catch up with your dear ones without missing the enthusiasm of meeting in person. Zoho Meeting's intuitive video calling software makes it possible for you to have immersive online conversations and redefine your virtual meeting experience.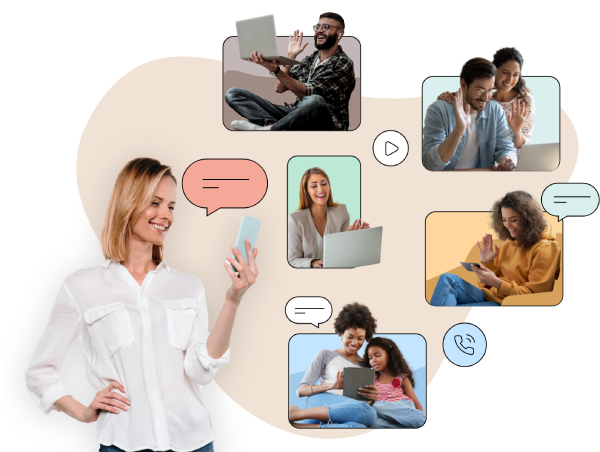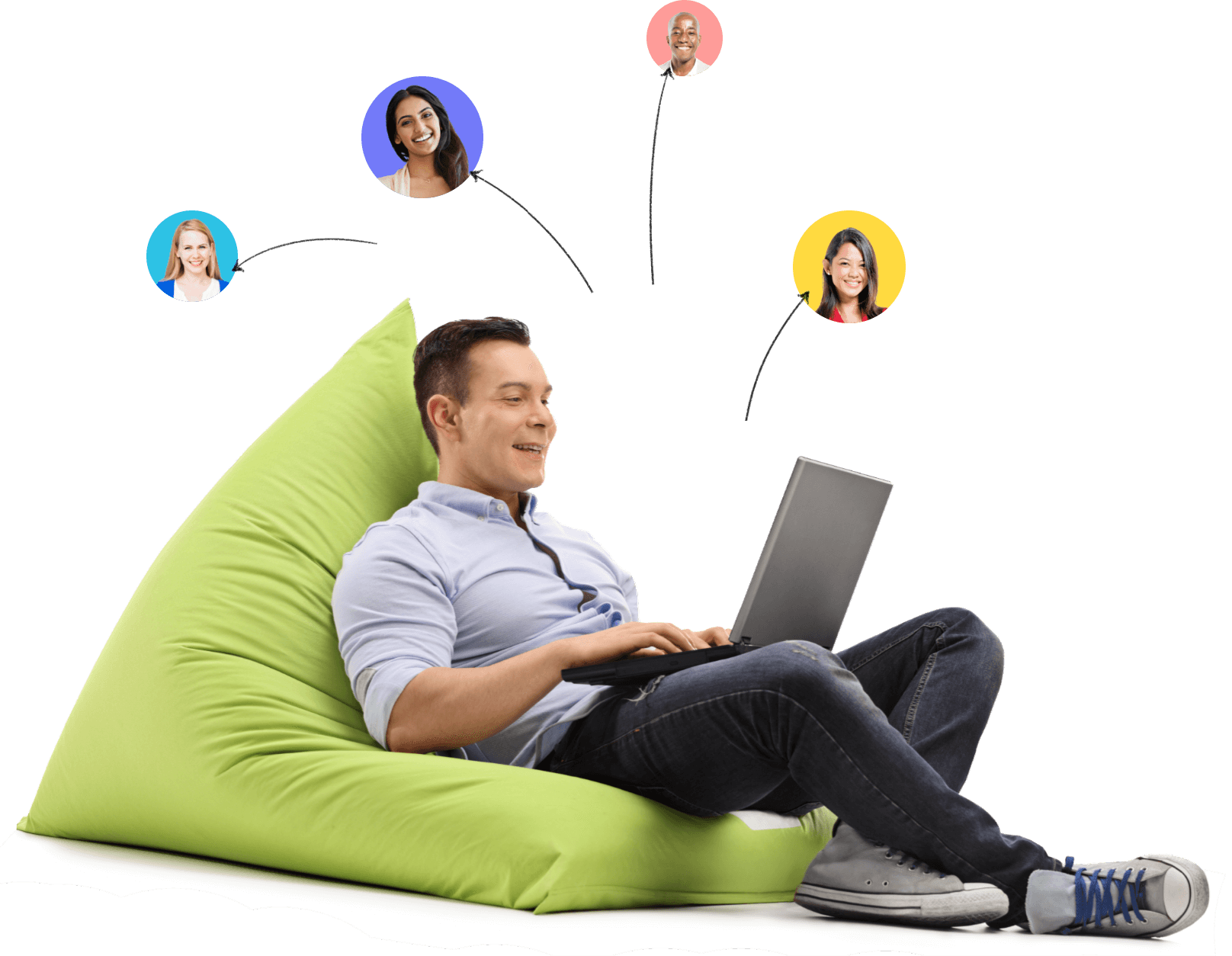 Live video chat for all occasions
Zoho Meeting's free video chat app lets you connect with your peers remotely on all occasions. Our live video chat feature provides seamless connectivity making sure that place and time are no barriers to get in touch with friends and family.
Look at what our customers have to say about Zoho Meeting's live video call software
"Neat! Zoho Meeting is finally a true alternative to Zoom and GoToMeeting! I am so excited and I tried it out today."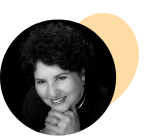 Anita Campbell
Founder and CEO at Small Business Trends
"Very useful meeting tools, as we use for Zoho for our CRM and accounts, it was an easy choice to use Zoho Meeting as well. Very good for remote demo's."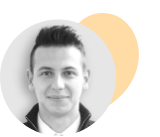 Tolik Rozensteins
Business Development Manager, Security & Vetting Solutions Ltd
Video call apps and extensions
Install our online video calling app
Use Zoho Meeting's live video calling desktop app for an interactive experience during your live video call online. Download Meeting's desktop app now.
Live video call browser extensions for quick access
Add our live video call browser extensions for Chrome and Firefox to get quick access to all your video calls online.
Start video calls from your mobile
Use Zoho Meeting for iOS and Android and connect over video calls on the go.
Read more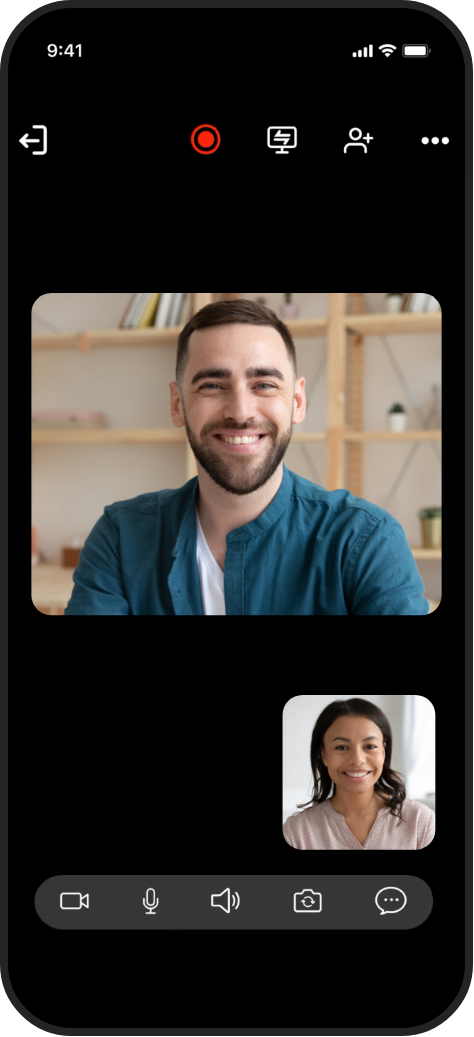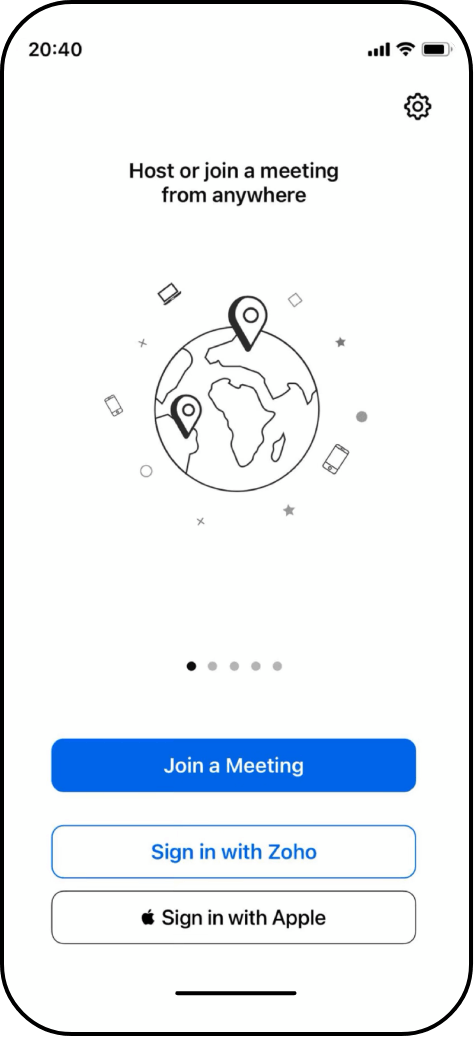 Frequently Asked Questions
01. What is a live video call?
Live video call is a type of real time face-to-face collaboration done over the internet. Live video calls can also be done via mobile devices with cameras and suitable video call software applications. They are also known as video conferencing or video meeting.
02. How to make a video call?
Open Zoho Meeting on your web browser or desktop app and press "Start Meeting" to initiate a live video call. You can also make pre-scheduled video calls using the "Schedule Meeting" option available in Zoho Meeting
03. Can I make video calls from my mobile?
You can make a video call online by using Zoho Meeting's free live video calling app available on both iOS and Android. Use our live video call apps to connect with your friends on-the-go from anywhere, anytime.
04. Can I make a free video call online?
Yes. You can make an online video call for free using Zoho Meeting's video chat app. Zoho Meeting's free video call apps are forever free to use. You can use Zoho Meeting's free license to conduct your video calls with up to 3 participants without any time restrictions.