Why use Zoho Meeting's online meeting app?
Look at what our customers have to say about Zoho Meeting's app for online meeting
"Neat! Zoho Meeting is finally a true alternative to Zoom and GoToMeeting! I am so excited and I tried it out today."
Anita Campbell
Founder and CEO at Small Business Trends
"Very useful meeting tools, as we use for Zoho for our CRM and accounts, it was an easy choice to use Zoho Meeting as well. Very good for remote demo's."
Tolik Rozensteins
Business Development Manager, Security & Vetting Solutions Ltd
"We now have several weekly team meetings that allow everyone to be in sync with each other. And for our customers we have created a series of live webinars and group meetings where they can speak directly with our team and learn about raising solitary bees."
Karl Alexander
Marketing Director, Crown Bees
Connect in no time using our online meeting apps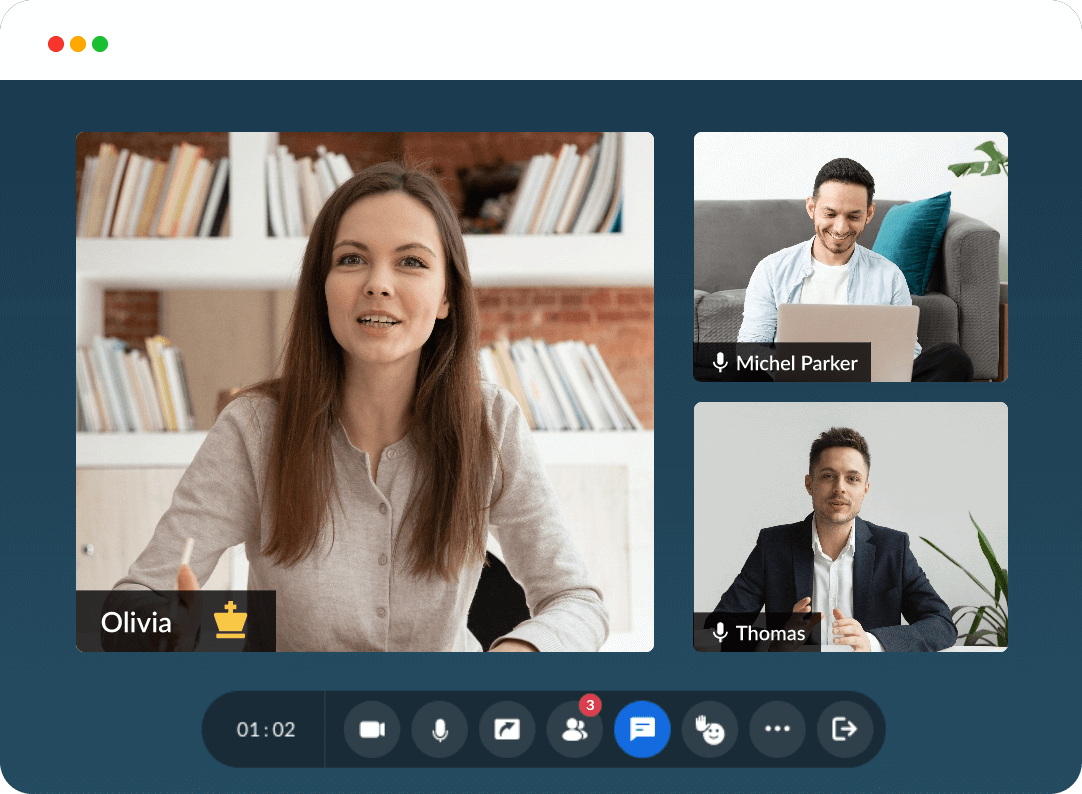 Install our desktop app for online conferences
Start instant online meetings and remotely collaborate with your team using the Zoho Meeting desktop app. With the Zoho Meeting desktop shortcut, you can launch and join online meetings in an instant.
How to download and install the Zoho Meeting desktop app
Click here to download the Zoho Meeting desktop app
Open the downloaded .exe file to install Zoho Meeting
Once installed, sign in with your Zoho account
Use Zoho Meeting's desktop shortcut and quickly launch meetings
Download now
Get our online meeting apps for mobile
Conduct free online meetings from your mobile devices using the Zoho Meeting iOS and Android apps. Sign into the iOS app to view and launch your upcoming meetings, share your screen and collaborate with video. Read more