Launch meetings within your Gmail inbox
Simply open your Gmail inbox to make the most of your workday. With the Zoho Meeting add-on for Gmail, you can schedule meetings, add attendees, and start collaborating with your email recipients in no time, all from your inbox.
Signup now
Meet instantly while checking in emails
Facilitate discussions and expedite decision making by instantly meeting with email recipients from anywhere, on any device. Just share the join links via email or chat to collaborate effectively with audio, video, screen sharing, and moderator controls.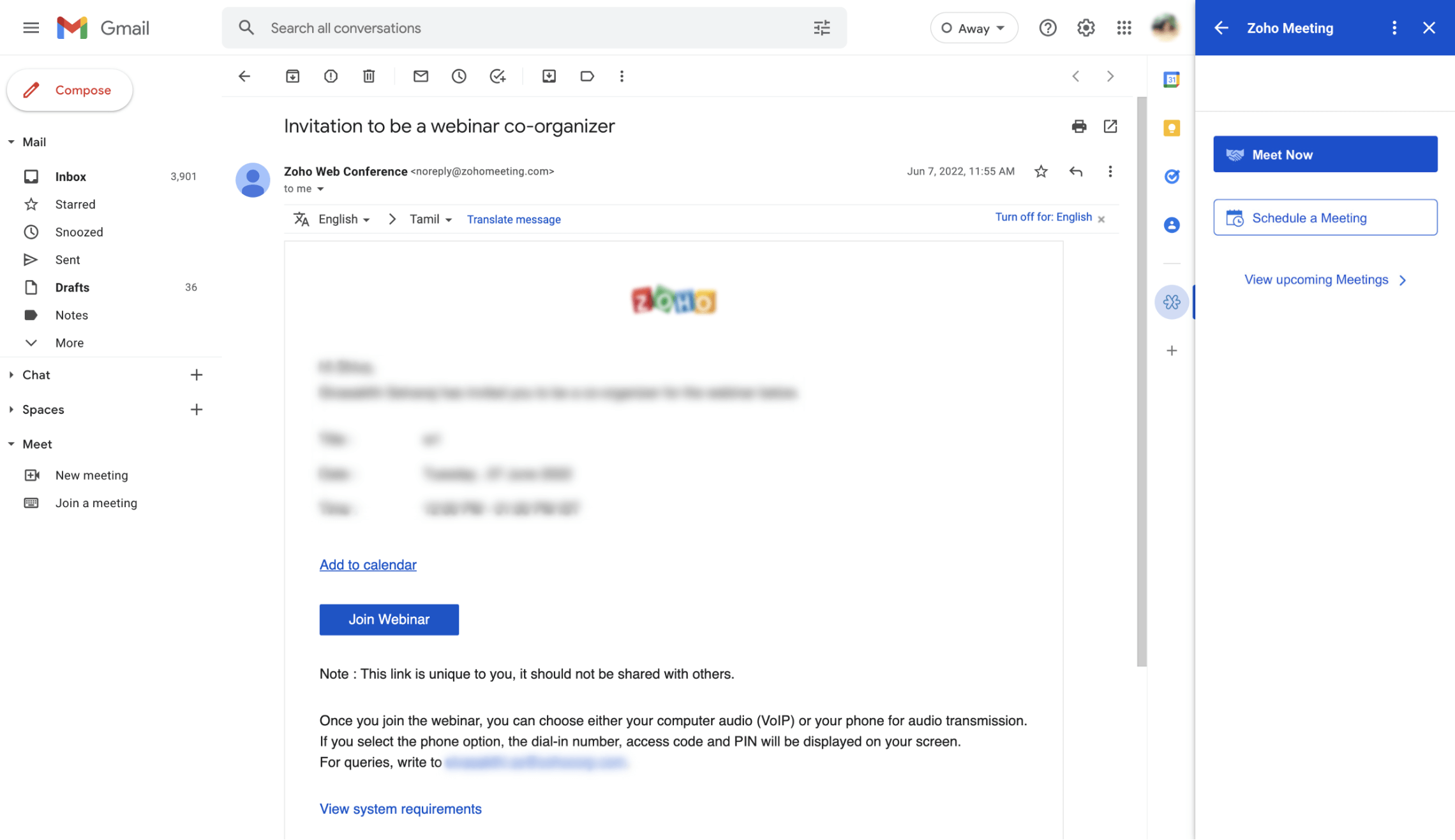 Schedule meetings with the details
By installing the Zoho Meeting add-on for Gmail, you can more efficiently handle your schedule. Set up meetings in advance by filling out the form with meeting details and participant email addresses. Send RSVPs, join links, and reminders that participants can view in Google Calendar.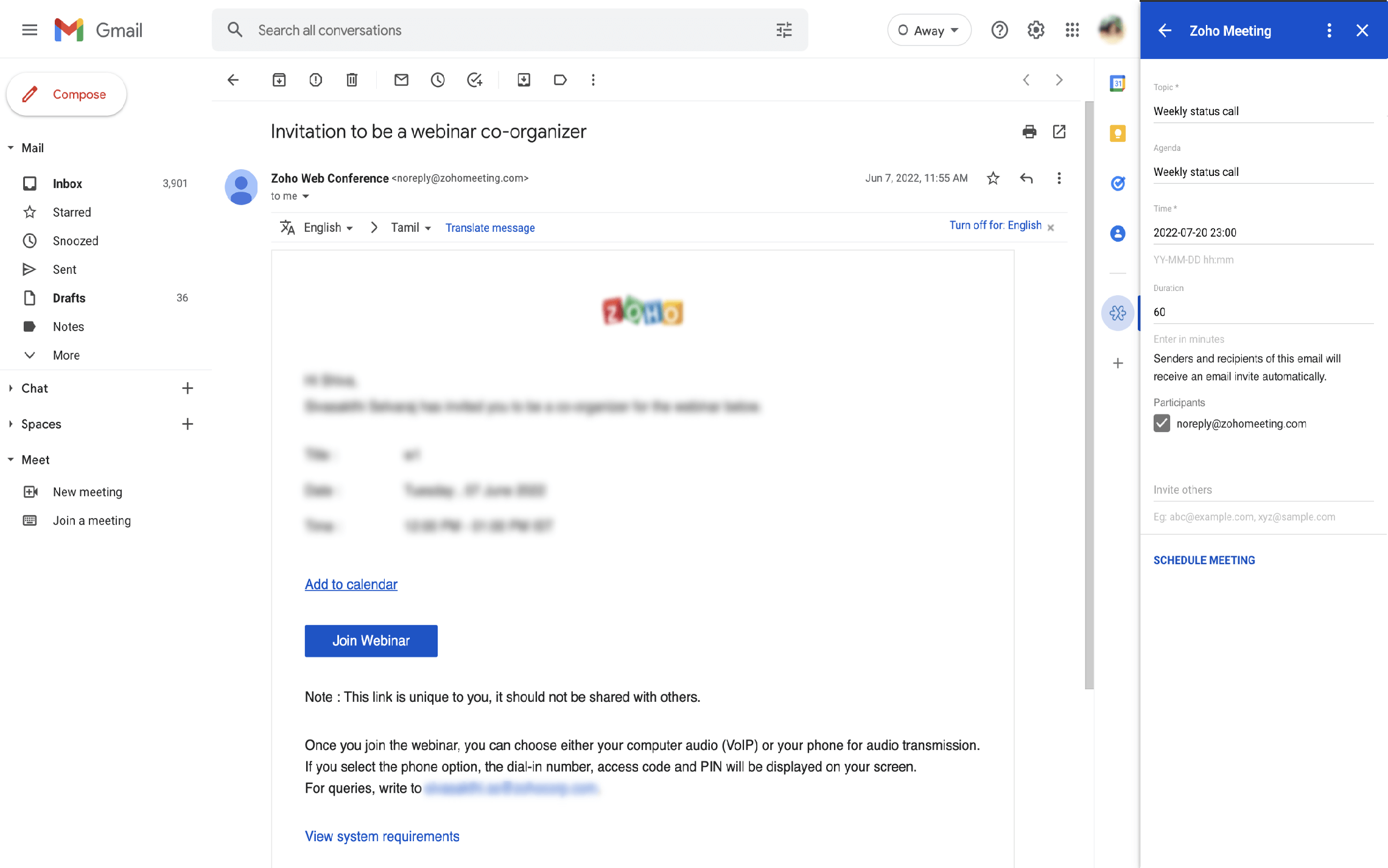 Keep track of upcoming meetings
Apart from holding quick meetings and launching scheduled meetings, you can also view all your upcoming meetings directly from your Gmail inbox. Increase your workplace productivity by checking your Google Calendar for scheduled meetings and initiate the meeting right from the Gmail platform.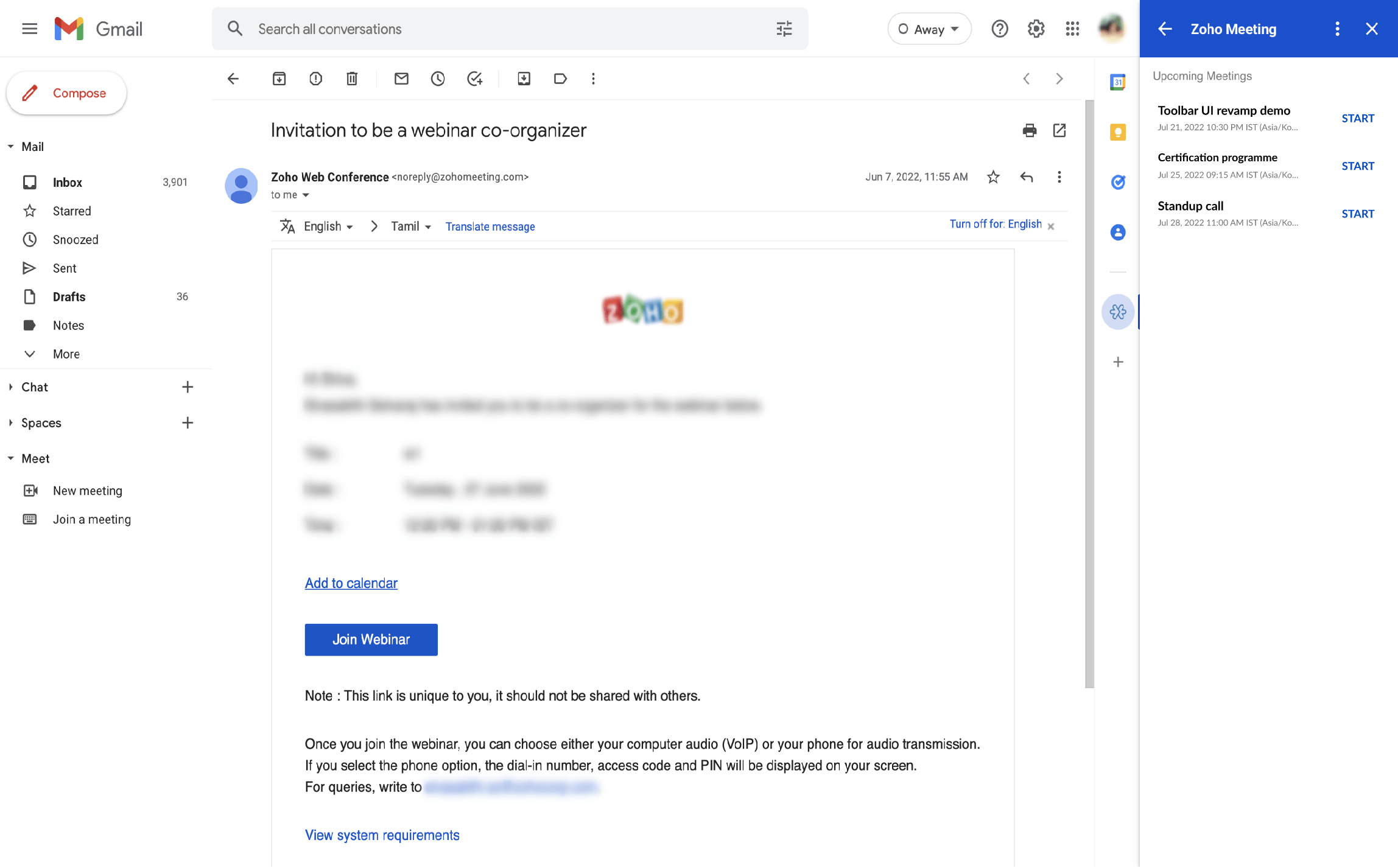 Auto-sync meetings with your Gmail account
With the auto-sync feature, you can manage all your meetings the way you want. Create meetings from anywhere and sync them with your Gmail account. Receive reminders for your scheduled meetings and automatically send reminders to meeting invitees. Learn more about Zoho Meeting for Gmail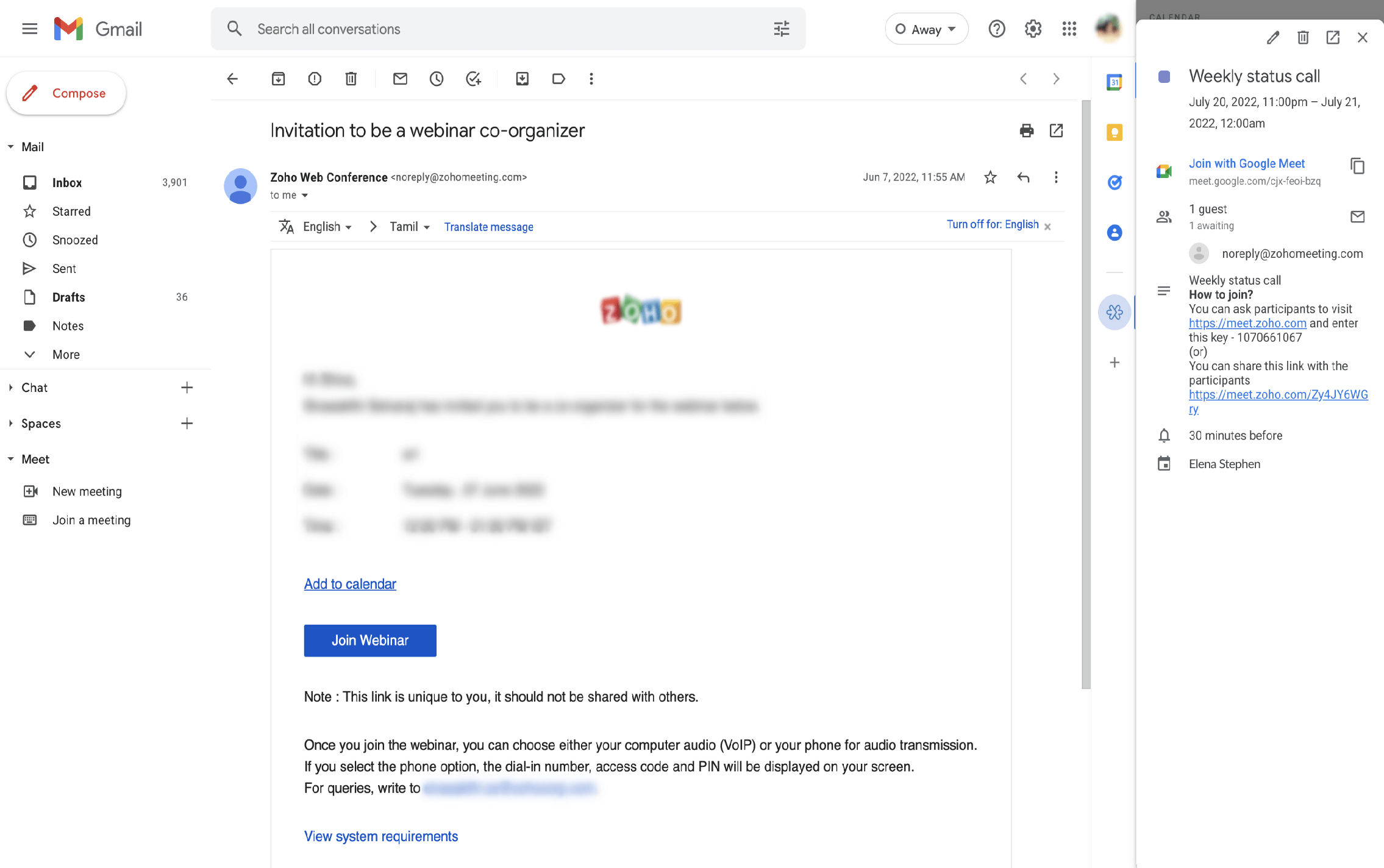 A secure online meeting platform for remote teams.
Signup now