"WhatsApp plays a pivotal role for client communication these days. We used to miss out on all such communications before, and it was kind of a showstopper to view the overall client communications. For sure we were in dire need of a solution that would overcome this limitation. This is where the EasyToCheck team came in handy, with provisioning as a solution by creating a WhatsApp extension for our account. One of the best parts is that I can enable or disable WhatsApp channels for any of my users in less than a minute. Zoho One"
Sanjay K
Head - Information Technology | Abhinav Immigration Services

"My favourite attributes of ZOHO:

- Ease of onboarding new employees and multi-national contractors.
- While we are a small company, at ZOHO we are taken care of like a Fortune 500.
- 10 years with ZOHO and my CRM expense has remained economical.
- We are able to assimilate lead and opportunity tracking, with email integration – both office365 and gmail, and with mass online marketing all from ZOHO CRM.
- When issues arise, I get immediate help including a call from developers when needed to escalate and resolve my issue in short order. They called me on a Saturday?

UNBELIEVABLE !! Zoho CRM"
Melinda Grooms
Sustainable Resins LLC

"If you're having a hard time with the integration of your CRM system, then the CRM system is not good. Seamless integration is the another best feature of Zoho. This CRM offers plenty of integration, from Office Suite, Telephony, Messaging, Events and meetings, Finance, Quote Management, Marketing Automation, Social Media, and many more. Zoho CRM"
Remar B
Search Engine Marketing Manager | Acquire BPO

"Zoho One is the perfect product bundle for any kind of business, we found Zoho apps so helpful for our needs. Zoho CRM is a very flexible and productive tool for our sales, marketing, and customer support teams. It has many integration capabilities for different services, we use API integration with our ERP system, webhooks for different web-services, we also use Zoho Desk and SalesIq apps for our e-commerce store which are integrated with Zoho CRM of course, and other services too. Automation features in Zoho CRM are amazing, we have saved so much time using automation rules. Zoho One"
Shorena Lagvilava-Gorgadze
Agrosphere (Noblex Ltd)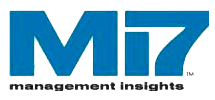 "A CRM is a must have for any business and Zoho CRM is an excellent choice. It is a full service powerful CRM solution.
Since we have started using Zoho, we have all of our customer information in one place. It is extremely flexible with great set up functions and helps to sync with other software products like Outlook. This is a powerful time saver.
What's more is, it is a part of the larger Zoho family of products. We could not function without it. We recommend it 10 out of 10. Zoho CRM"
James Hisley
President | Management Insights LLC

"We used Zoho Sprints to organize ongoing processes that were not necessarily linked to a project with a beginning, middle and end. After using Zoho Sprints, we were able to clearly visualize all the steps. In addition to Kanban stories and boards, we use other Sprints functionality, such as: integration with Bitbucket, epics and timesheets for time tracking with our external staff. Zoho Sprints"
Fernando Lunardelli
Tech Lead and Scrum Master | Alright AdTech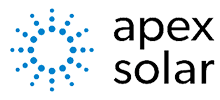 "BIG bonus points for the ability to seamlessly integrate Gmail with the platform, letting me see my entire email history with any of the leads or contacts in the platform at the record level. Zoho CRM"
Ben Sopczyk
Apex Solar Power

"Zoho Payroll was a natural fit. With useful integrations and swift support team, it has been able to resolve our biggest payroll issues on a single platform. It is very comprehensive and easy to use. Zoho Payroll has helped cut down our costs and TAT's making payrun completion a great experience for us! Zoho Payroll"
Tabir Rakshinda,
Head of Internal Operations | Leegality

"After using Zoho Subscriptions, the time we spend each month managing our recurring customers came down to zero, literally! It's because of automating our billing and payment collection processes, thanks to the integrations with GoCardless and Stripe Zoho Subscriptions"
Antoine Puymirat
Founder & CEO | Planity

"Zoho Books integrates well with Zoho CRM and Zoho Projects, as well as third-party software packages such as Google Workspace. These integrations have saved time in gathering client data from multiple sources and re-entering it into different applications. With the help of the Client Portal and the use of the payment gateway in Zoho Books, I can more easily collect payments from my clients, and the time that I have saved allows me to respond more quickly to clients' inquiries. Zoho Books"
Conrad Healy
Director | BlueWood Building & Joinery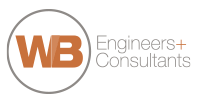 "We can without a doubt say the Zoho platform has helped us be a better company for our customers, for our employees, and very important... a more profitable company. The integration of all these products has helped us streamline our sales/marketing activities, administrative/accounting activities and our project delivery activities. Zoho Books"
Werner Blumenthal
President | WB Engineering Inc., Us

"It's amazing that we can connect Zoho Subscriptions to our other business apps—Salesforce, Mailchimp, and Zendesk—without writing a single line of code! Zoho Subscriptions"
Jared Loftus
Chief Operating Officer | rasa.io

"Zoho Subscriptions and its easy integrations makes it so much easier for our sales and support team to create and manage our customers' subscriptions. Zoho Subscriptions"
Martin Kjeld Pedersen
Head of Communications | FieldSense

"We no longer worry about our subscription billing, payment collection, or bookkeeping. The seamless integration between Zoho Subscriptions, Zoho Books, and Stripe is a godsend! Zoho Subscriptions"
Chad Sandstedt
CEO and Co-Founder | TagniFi
Thank you for your feedback!