Enhancing customer communication and growth: A look at FIBBEE's success with Wazzup and Zoho CRM integration
Integration

Whatsapp and Instagram integration by Wazzup for Zoho CRM

Integration partner

Wazzup

Zoho products

Zoho CRM
The company: About FIBBEE
FIBBEE is a robotic coffee company that specializes in delivering high-quality coffee quickly and efficiently through the use of automation. The company was established in 2018 and developed the concept of autonomous robotic coffee shops that use robotic arms integrated into sophisticated software, sensors, and a mobile app. Customers can place orders remotely and customize their coffee's taste, strength, milk type, and syrup flavors. The platform also has a social element that allows customers to share their feedback, comment on drinks, and identify popular choices.
The company has launched 14 robotic coffee shops and is now entering the franchising stage. FIBBEE has two types of leads: those with real estate who can provide locations for the company's corporate coffee shops, and those interested in franchising opportunities. The franchising opportunities are attractive to those interested in launching a passive income opportunity since the robotic coffee shops require minimal human intervention.
The challenge
Before integrating Wazzup with Zoho CRM, FIBBEE was using WhatsApp and Instagram separately to communicate with their customers. This led to a fragmented and inconsistent communication system, which in turn, led them to miss opportunities and lost sales. They also lost potential productive hours by manually entering new leads and transactions into their CRM. They were missing out on valuable insights and data, as there was no way to track customer history or store the conversations with the customer records.
The solution
When Eugene Kovalenko, the current Chief Commercial Officer (CCO), joined the company, he brought in Zoho CRM based on his previous experience using the software. Eugene had done comprehensive market research of various CRM software and selected Zoho CRM based on the availability of analytical tools, cloud-based CRM, and quality support.
Eugene further integrated Zoho CRM with the Whatsapp and Instagram integrations through Wazzup for better communication with customers. This integration has helped FIBBEE provide immediate responses to customers' queries even during off hours.
Benefits and ROI
The integration between Zoho CRM and Wazzup has improved customer service efficiency by 70% at FIBBEE. Here are some benefits of the integration that they experienced:
360 degree customer view
FIBBEE was now able to have access to a holistic customer view with conversation history and customer details all in one place. This gave them contextual details about their prospects and customers which helped sales and support teams be better prepared before getting on the calls. By having a centralized platform for customer interactions, they were able to track customer behavior, identify trends, and make data-driven decisions to improve their customer experience.
Quick response to customer queries
The integration allows the team to respond to customer messages automatically, ensuring customers receive quick responses regardless of the time of day. This has been possible because the system allows the team to respond even during off hours when the sales staff is not available. The integration also offered automated greetings and quick replies to customers, which saves the sales team's time and ensures the customer receives an immediate response.
"The real-time visibility is a game changer for customer service as it ensures customers receive personalized responses, and the business can address their concerns efficiently."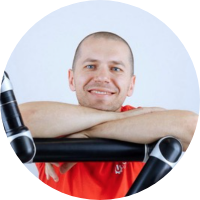 Eugene Kovalenko, CCO, FIBBEE
Real-time visibility into conversations
Another significant benefit of the integration is that the managers could have real-time visibility into conversations. This allowed them to answer difficult questions or pick up conversations that have started over the weekend, ensuring continuity in customer communication. This improved customer service by allowing FIBBEE to deliver personalized responses promptly and address customers' concerns more efficiently.
Increased communication with customers
According to Eugene, WhatsApp is the most popular communication tool in the Middle East, where the business is located. The integration has helped the sales team reach out to more customers and close more deals, resulting in increased business growth. Additionally, the marketing team has access to the system, which they use to communicate with suppliers and vendors, ensuring continuity and efficiency in their communication.
Conclusion
FIBBEE has demonstrated a significant improvement in its business processes, resulting in improved customer service, team efficiency, and remarkable growth by using Wazzup integrated with Zoho CRM. The benefits of the integration, including quick response to customer queries, real-time visibility into conversations, and increased communication with customers, make it an essential tool for any business looking to stay connected with their customers.