How Quikflip simplified data aggregation and enhanced user experience with WES for Zoho CRM
Integration

WES for Zoho CRM

Integration partner

BluRoot Inc.

Zoho products

Zoho One
The company
Quikflip, of Shark Tank fame, is a US-based e-commerce company that manufactures a line of outerwear featuring patented 2-in-1 conversion technology that allows a garment to flip from a hoodie/jacket to a backpack in a matter of seconds.
Quikflip and Zoho
Jordan Talmor is the COO of Quikflip, which has been a Zoho customer for 4 years. The company uses Zoho CRM, Desk, Mail, Workdrive, Creator, Flow, Meetings, Sheets, Writer, Vault, Analytics, Connect, Social, People, and Cliq, along with BluRoot's WES integration. We got on a call with Jordan to understand how integrating Work Enhancement Suite (WES) with Zoho has improved their business.
How Quikflip uses Zoho One to manage its orders:
A customer fills out a Zoho form embedded on the Quikflip website.
The form uses the merge feature to create a document that gets emailed to a designated address.
The email record is tied to Zoho Desk and also populates in Zoho CRM as a lead request.
The person managing Zoho Desk confirms and reviews the record and pushes it forward in Zoho CRM.
The customer can also email their order, which creates a ticket in Zoho Desk.
Quikflip has a blueprint for purchase orders that they process.
Sales orders are created from the purchase order, whether it was received through email or Desk.
All order information is stored in Zoho CRM, allowing for easy tracking and organization.
The challenge
Before using the WES integration, Quikflip faced challenges with data aggregation/roll-ups and parent/child record syncing in the CRM system. Jordan shared that coding everything in Deluge was time-consuming and created a major key-person dependency. This approach was not sustainable in the long run, and they had to find a solution to simplify the process.
Need for integration
Jordan needed an integration that would simplify data aggregation/roll-ups and parent/child record syncing in the CRM system. He wanted a solution that would be easy to use and reduce the time and effort required for these functions.
Choosing the right integration
Jordan evaluated several integration solutions and decided to go with WES by BluRoot. The integration with Zoho provides a simple, user-friendly interface that allows for easy data aggregation and record syncing. The ease of use and simplicity of the integration allowed Quikflip to quickly and easily integrate it into the routine business workflow.
The solution
WES significantly reduced the time it took to implement data aggregation/roll-ups and parent/child record syncing. With the integration, end-users have less data to fill in manually, which greatly improves their user experience. The integration has resulted in substantial time savings for Jordan Talmor and the employees using Zoho CRM.
Benefits and ROI
Data completeness across modules for a given entity.
Customized workflows to achieve data completeness without making every field required, which can be a burden and lead to incomplete data.
Eliminated the need to enter the same information multiple times.
Saved time by streamlining data entry and improving data accuracy, which has reduced the need for manual data entry and minimized errors.
"The interface was intuitive and easy to learn, which helped speed up the implementation process. Additionally, the integration is fully customizable, so they could tailor it to meet the specific needs of Quikflip. WES is also an affordable integration that provides all the features and functionality needed to simplify data aggregation/roll-ups and parent/child record syncing, making it extremely cost-efficient."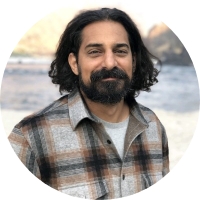 Jordan Talmor, COO, Quikflip Apparels
Looking forward
WES has been a game-changer for Quikflip. The simplified data aggregation and record syncing has saved time and improved the user experience, making it easier for customers to interact with the company. The ease of use of the integration has helped accelerate the implementation process, and the cost-effectiveness of the solution has made it a valuable addition to the company's suite of Zoho One products. Overall, the WES + Zoho integration has helped Quikflip scale its business while improving its operations and customer experience.