Refund Credit Note
If you've made a direct payment to your customer towards the amount owed to him, you can record this in Zoho Invoice against the corresponding credit note created. To do this,
Open the credit note.
Select Refund from the More drop down.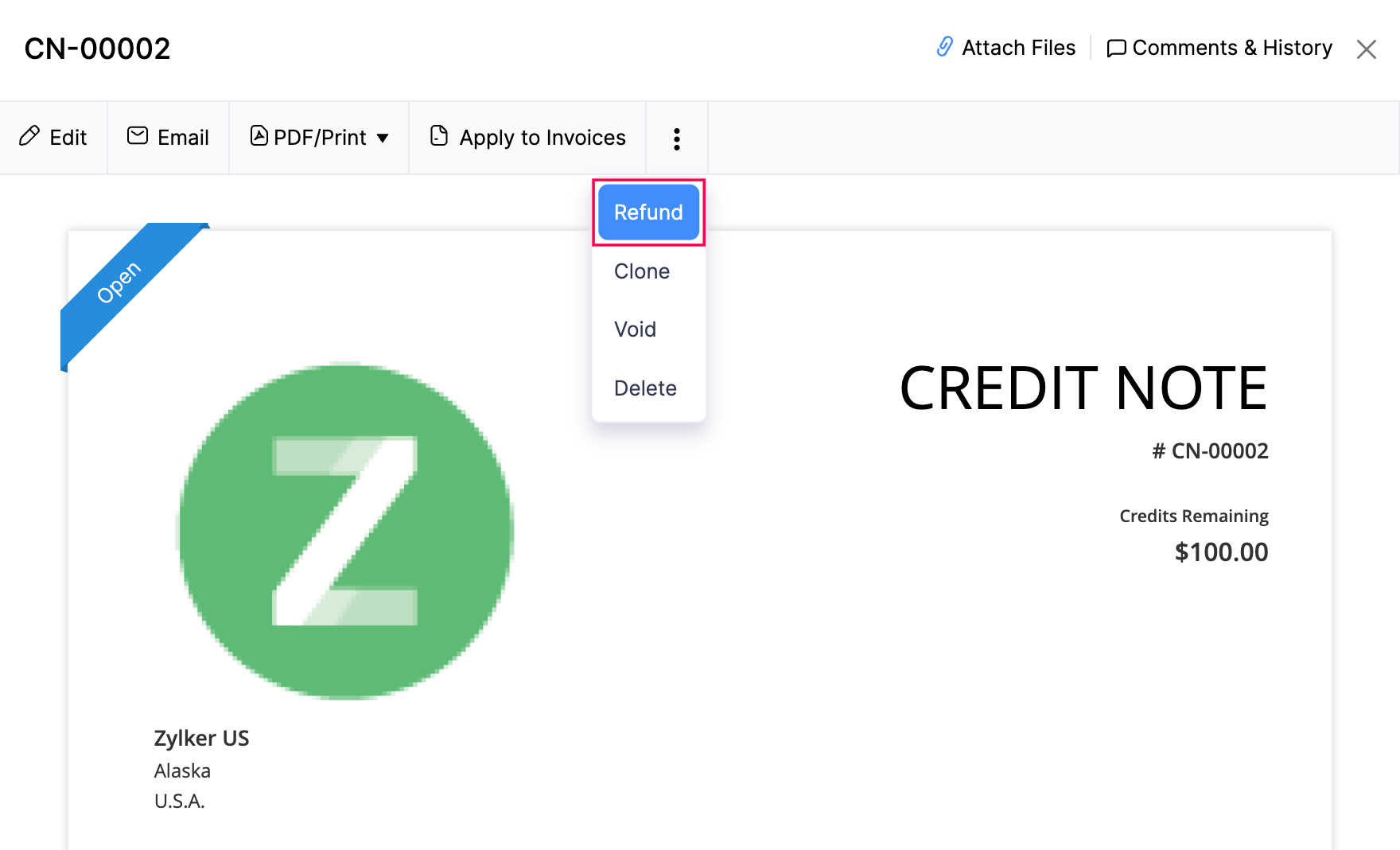 Specify the refund date and amount refunded before saving it.
The payment is recorded and the credit note is closed.
The payment recorded can be deleted by scrolling down till you see the Refund history. Click on the trash icon next to the recorded payment to delete the payment. The credit note status is changed to Open.

---