About Zoho Mail
Zoho Mail, software that is fully secure and tailored to suit your organization's communication needs. Armed with a powerful feature set to track your day-to-day activities, you can help customers take control of their inbox, and make collaboration effortless. Zoho Mail is everything you need to keep the conversation flowing.
Before you begin, things to have
Zoho Books and Zoho Mail accounts.
Sample Screens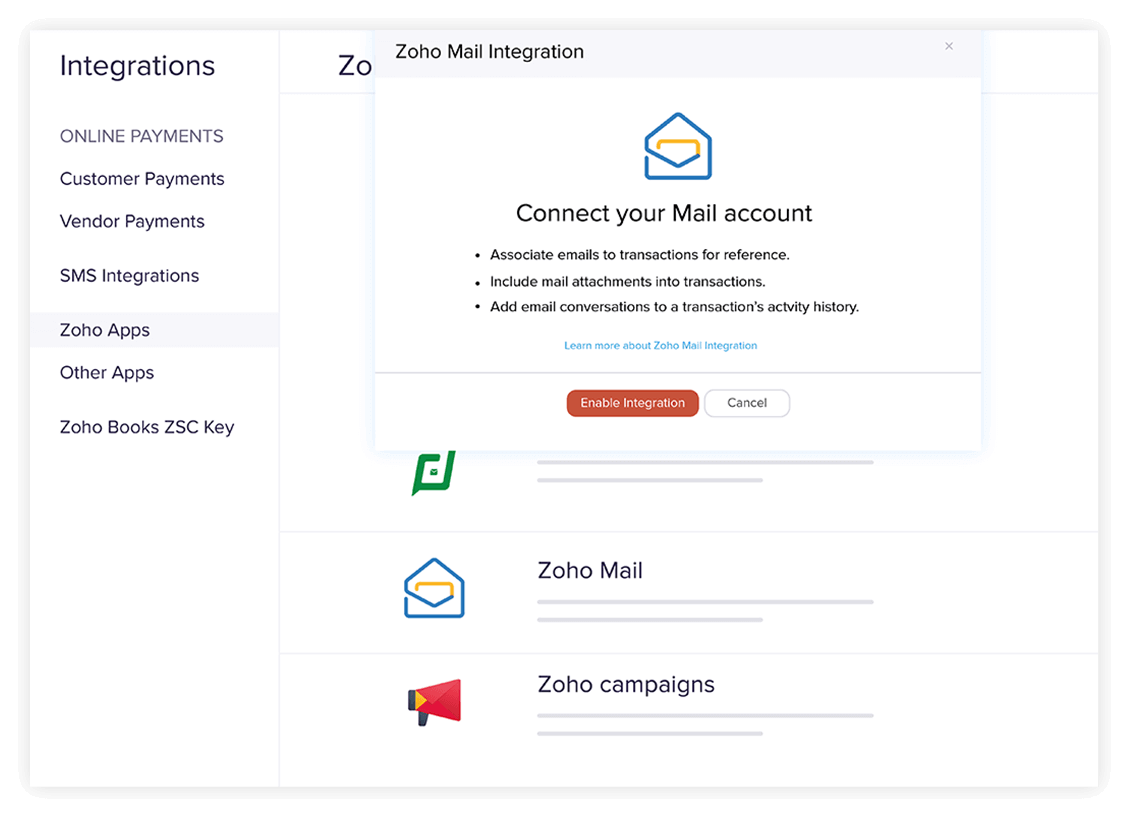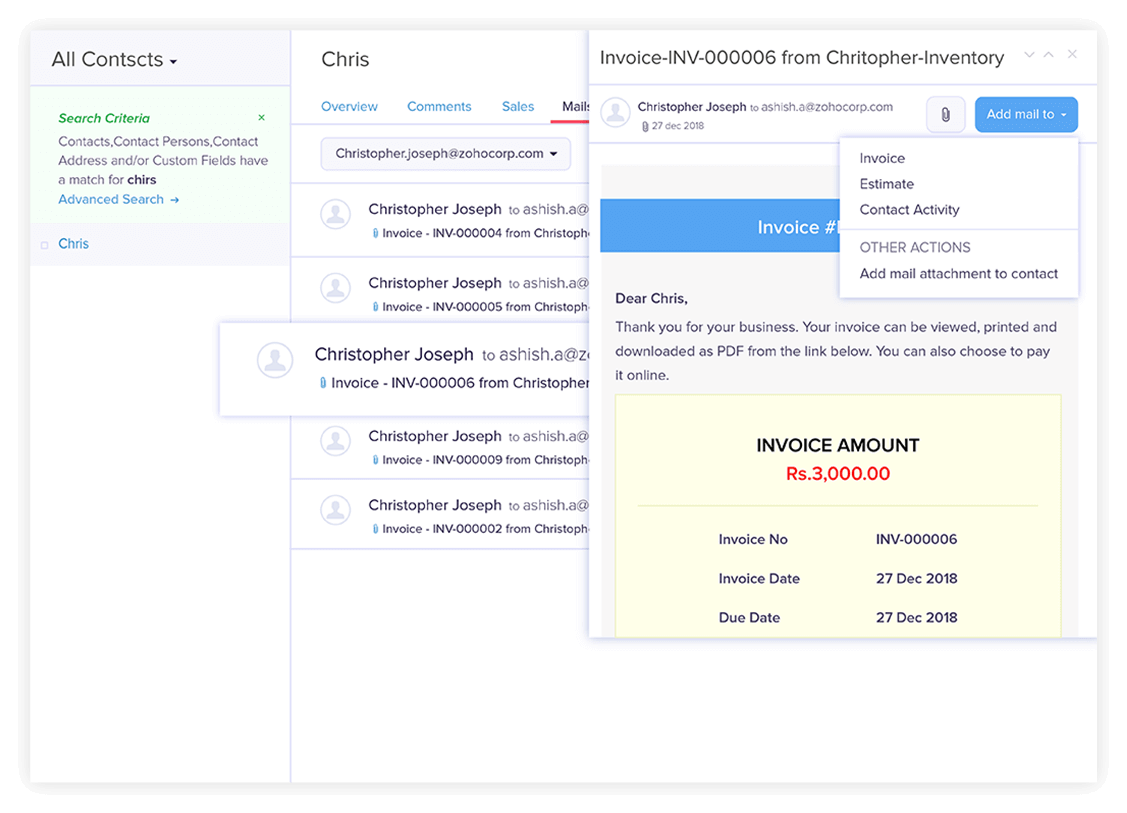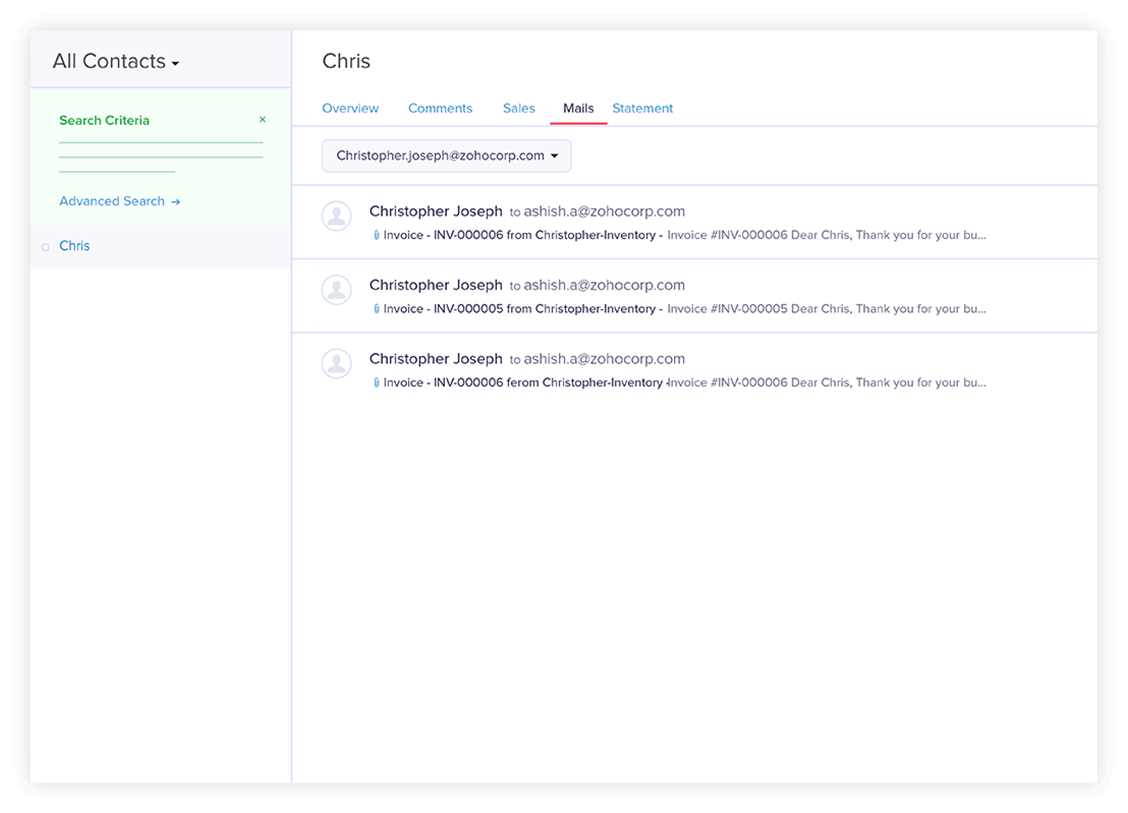 ❮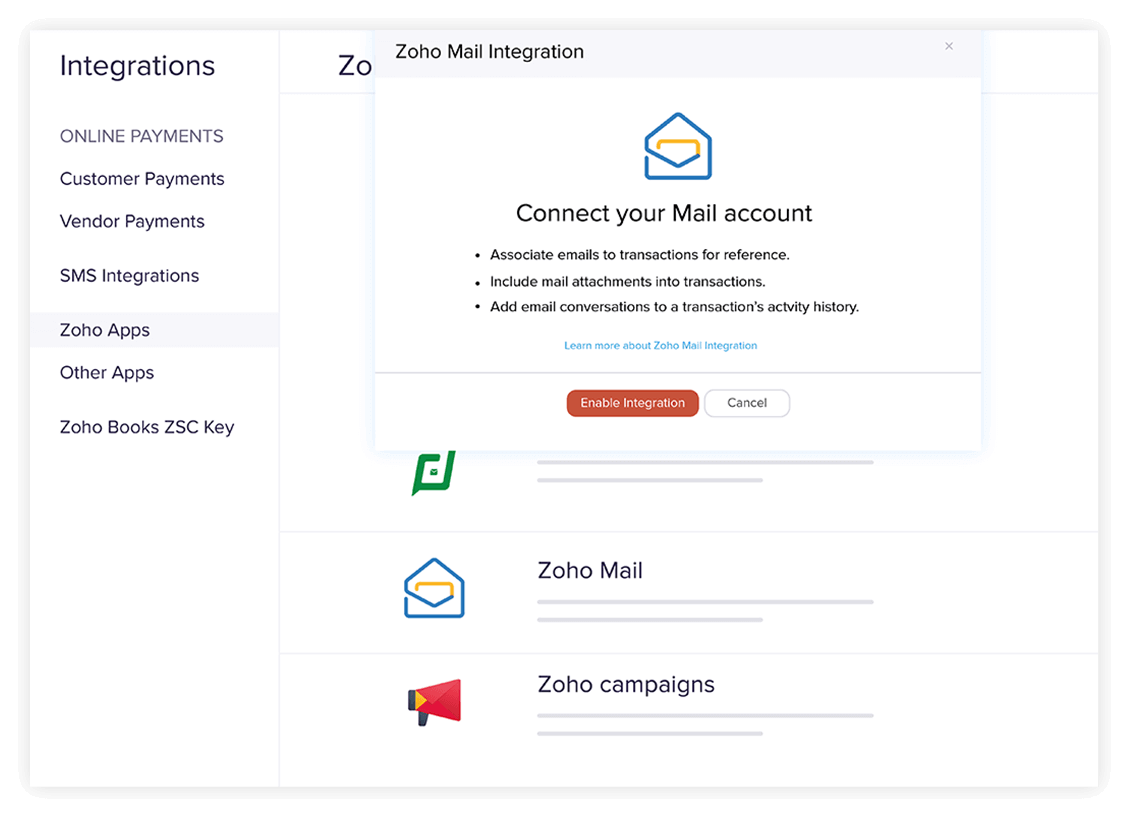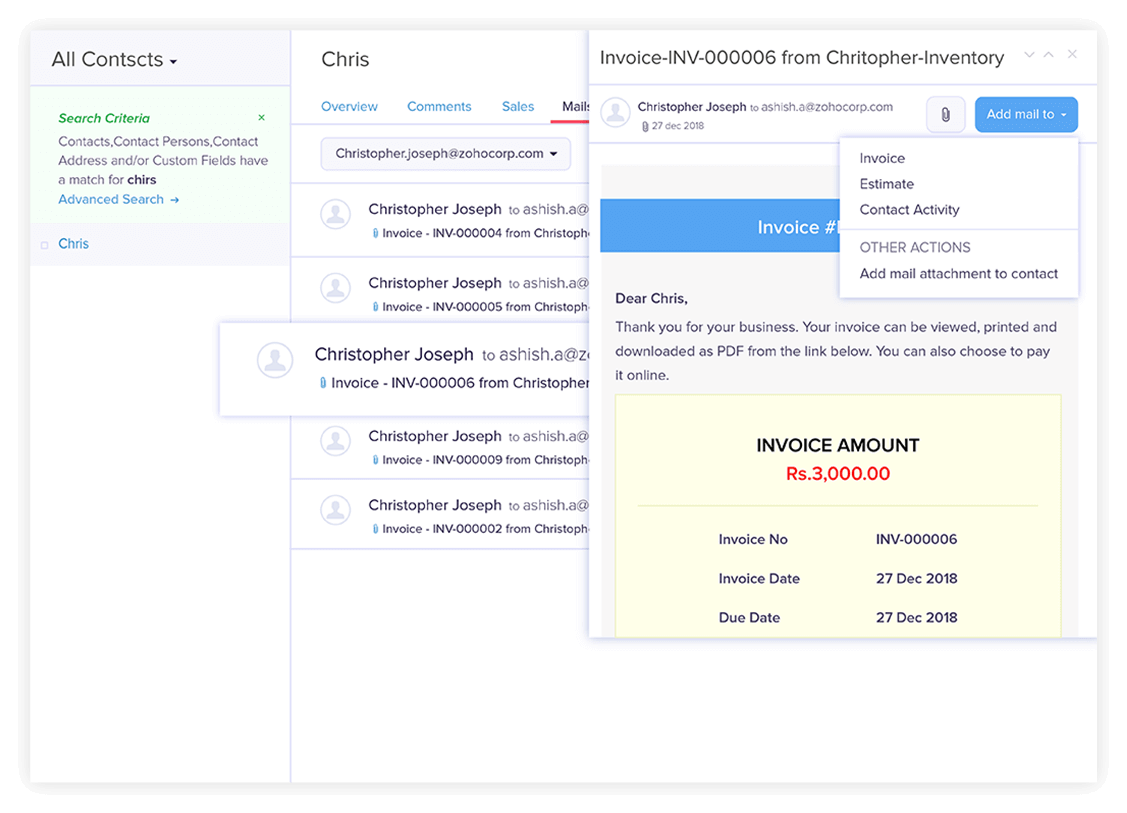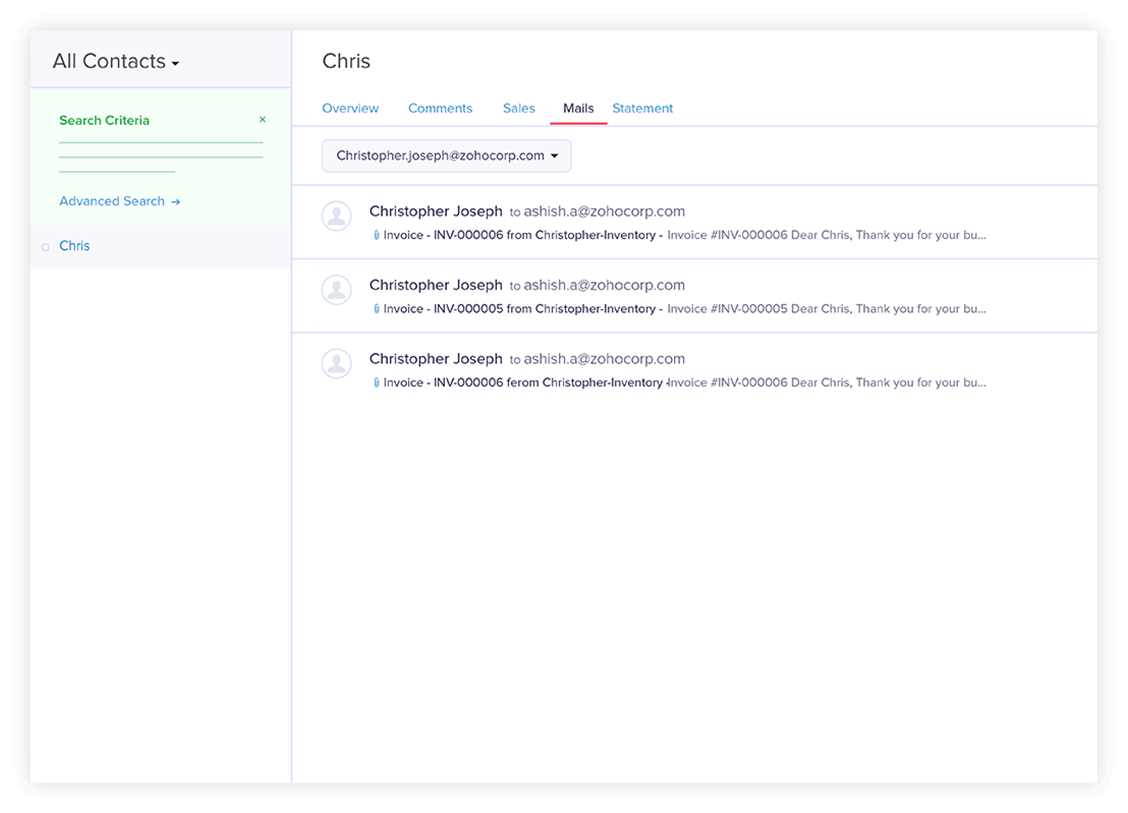 ❯
Benefits of integrating Zoho Books and Zoho Mail
Pick up conversations right from where you left off

Know your interaction history from the mails tab inside Zoho Books. It's all there in one place, helping you continue your conversations without missing a beat.

View emails between customers and contacts

Going back and forth to check your emails and respond to them? Integrate with Zoho Mail, read and reply to customer emails right from your Zoho Books account.

Give proof of conversations to customers

Attach emails to invoices or quotes giving your customers a reference to understand the terms negotiated as part of the deal.

Help customers understand better

Add emails as comments to transaction documents to make the conversations more relatable and meaningful.