Contacts
When you open a contact, you will see an Overview containing the key details of the contact.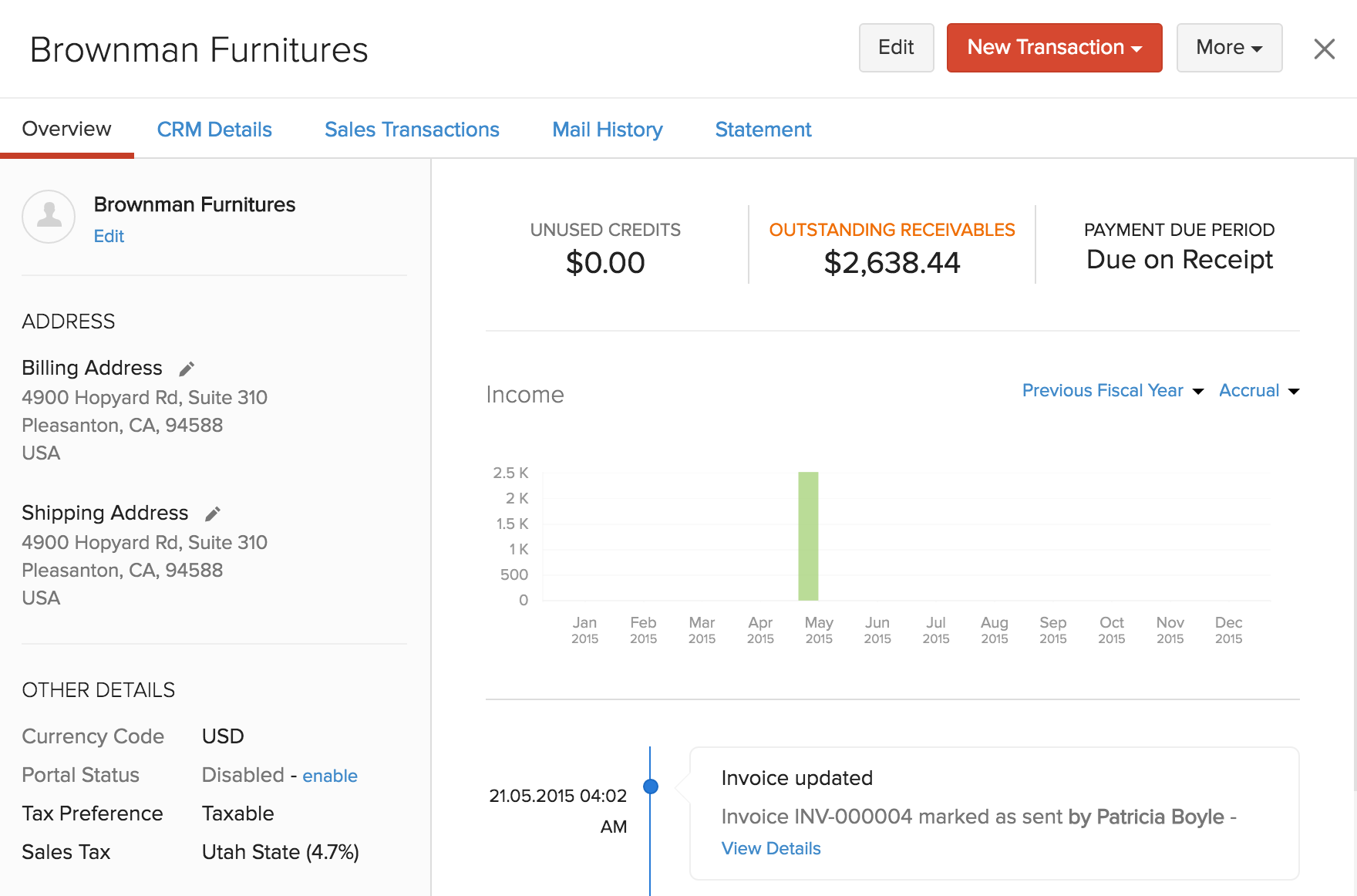 Managing Contacts
Create, update and maintain a neat list of your contacts for easy reference at anytime.
Recording Transactions
Keep abreast of your business by recording any transaction with a contact then and there.
View Contact Summary
View a complete synopsis of your business history with each client.
Associating Templates
Select and set unique templates for each contact.
Client Review
You can ask your customers to rate your service and request them to spread the word about your organization.
Import and Export Contacts
Learn how to import and export contacts in Zoho Books.
Other Actions
Zoho Books provides the following options from the Contact page.