About Zoho CRM
Zoho CRM is a powerful customer relationship management platform that can help you reach out to prospects contextually, and shorten your sales cycles. Provide your sales team with an AI-based sales assistant, in-depth analytics, streamlined lead management, automated marketing, and more. With Zoho CRM, you can analyze customer interactions, receive valuable insights throughout the customer life-cycle, and make the decisions that will help your business profit.
Before you begin, things to have
An account with Zoho Books and Zoho CRM
Sample Screens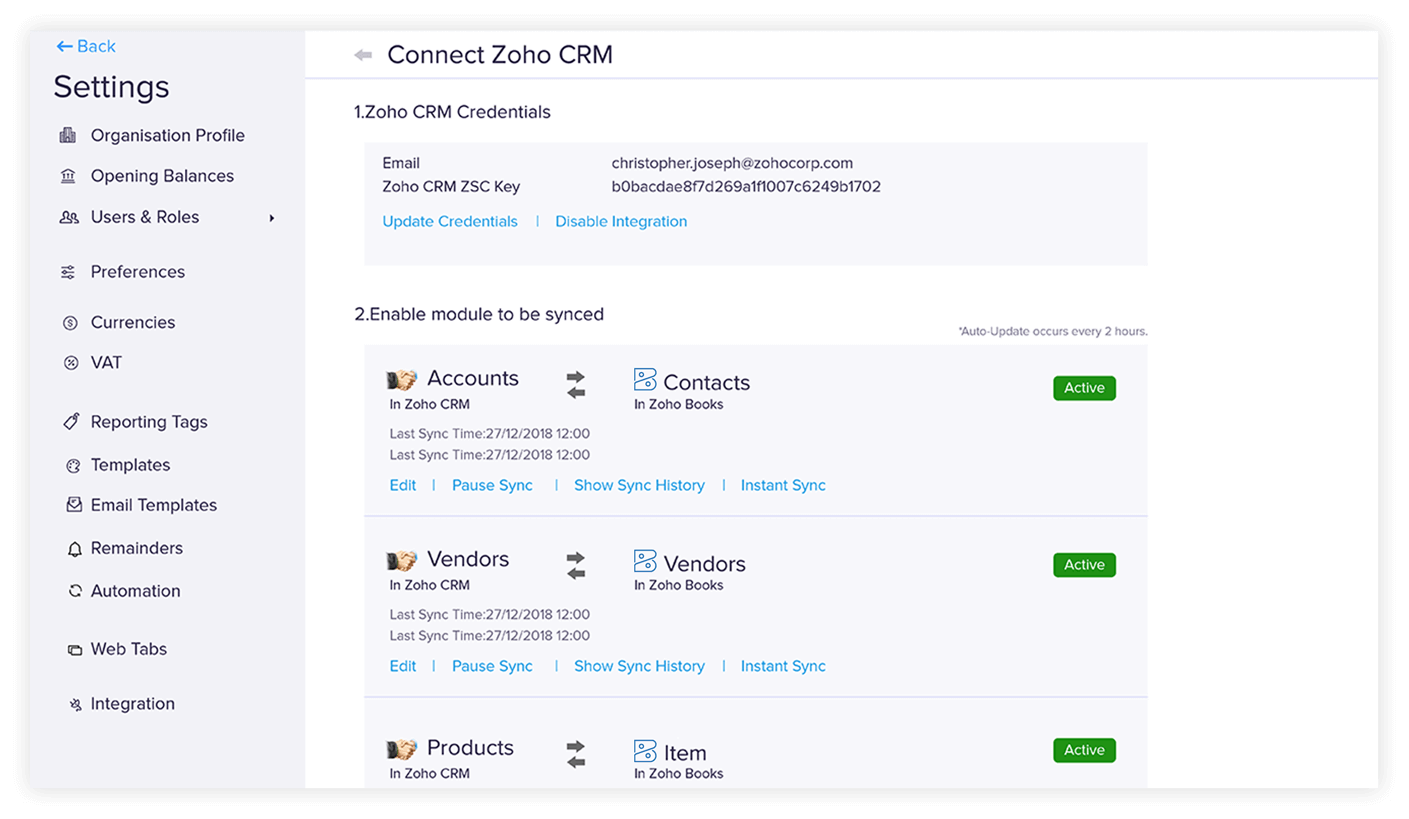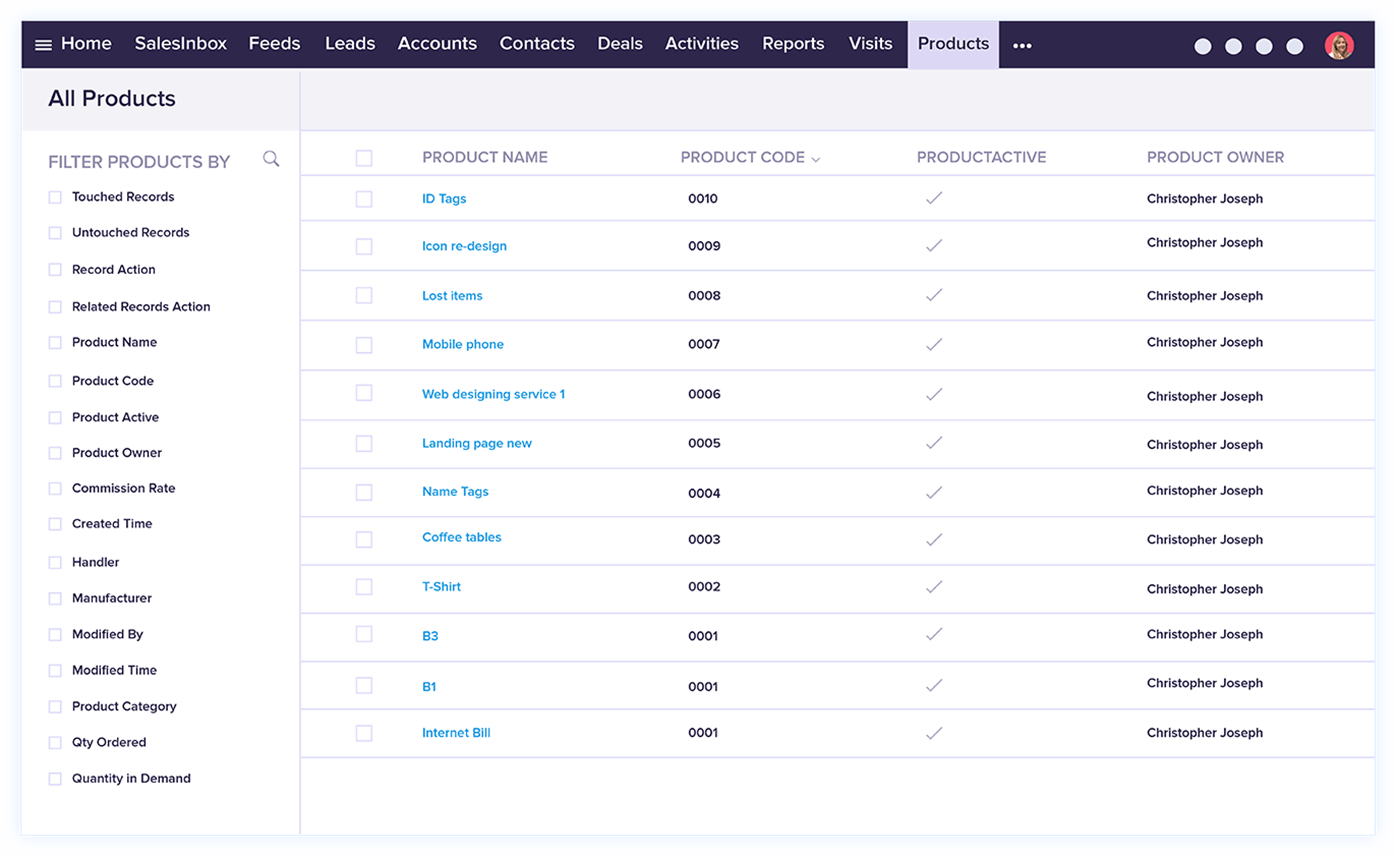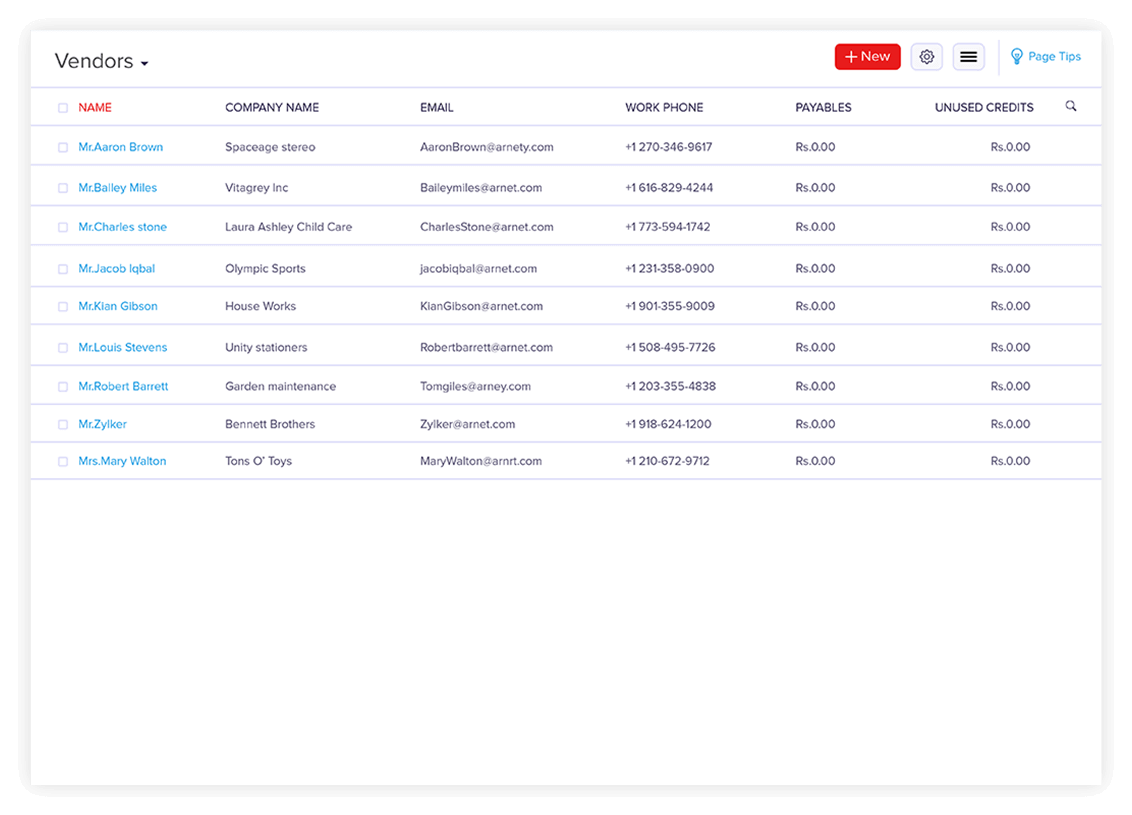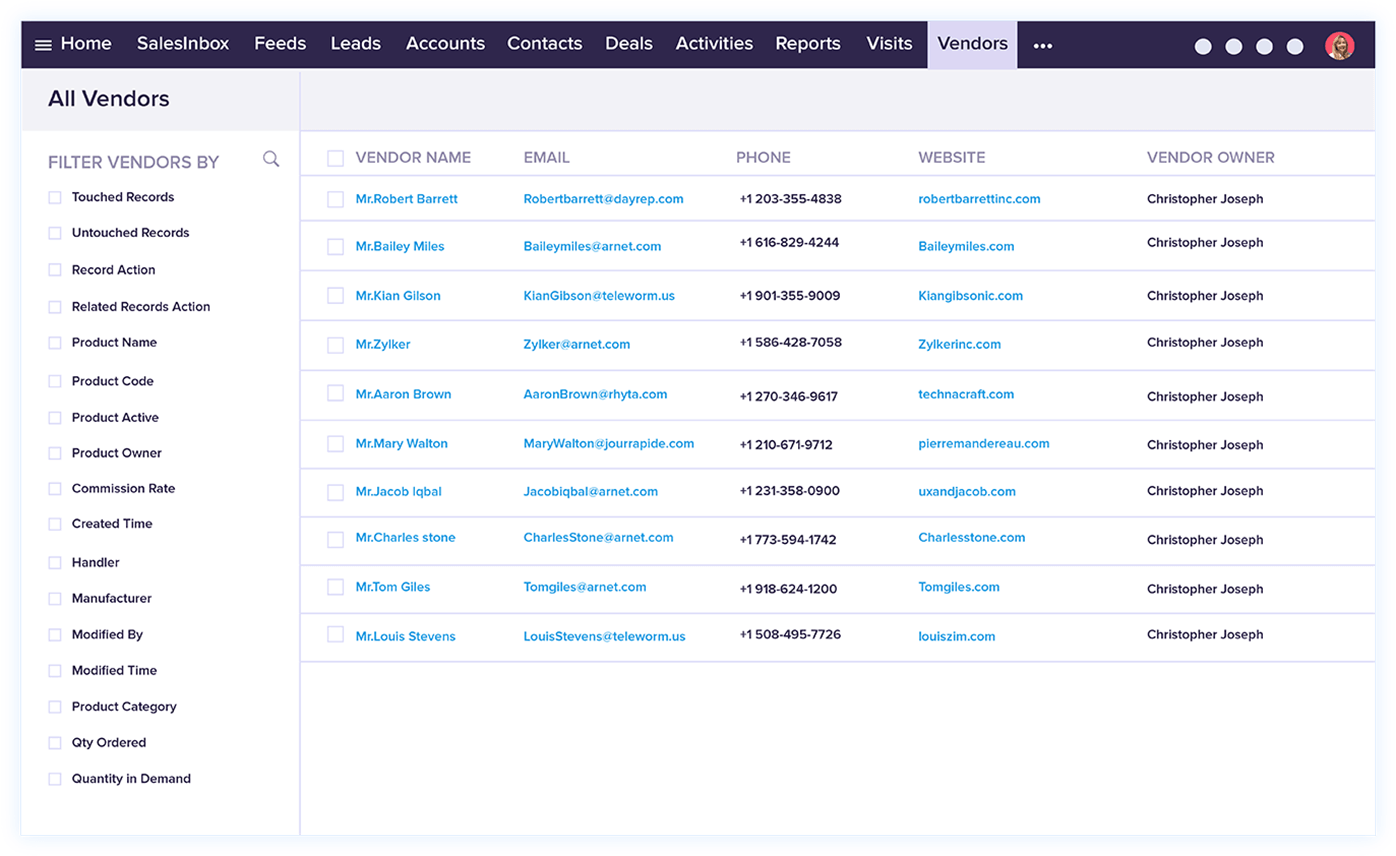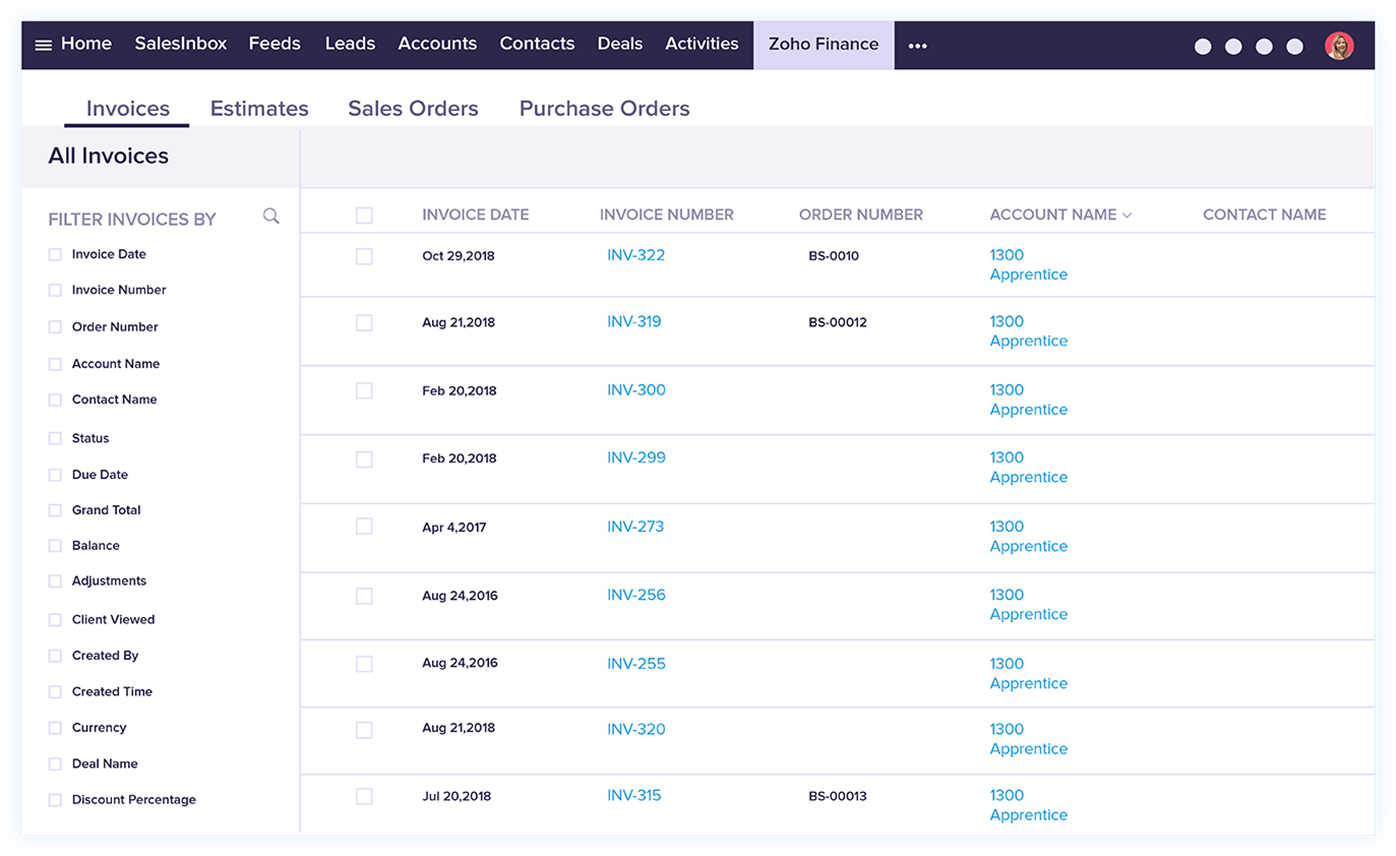 ❮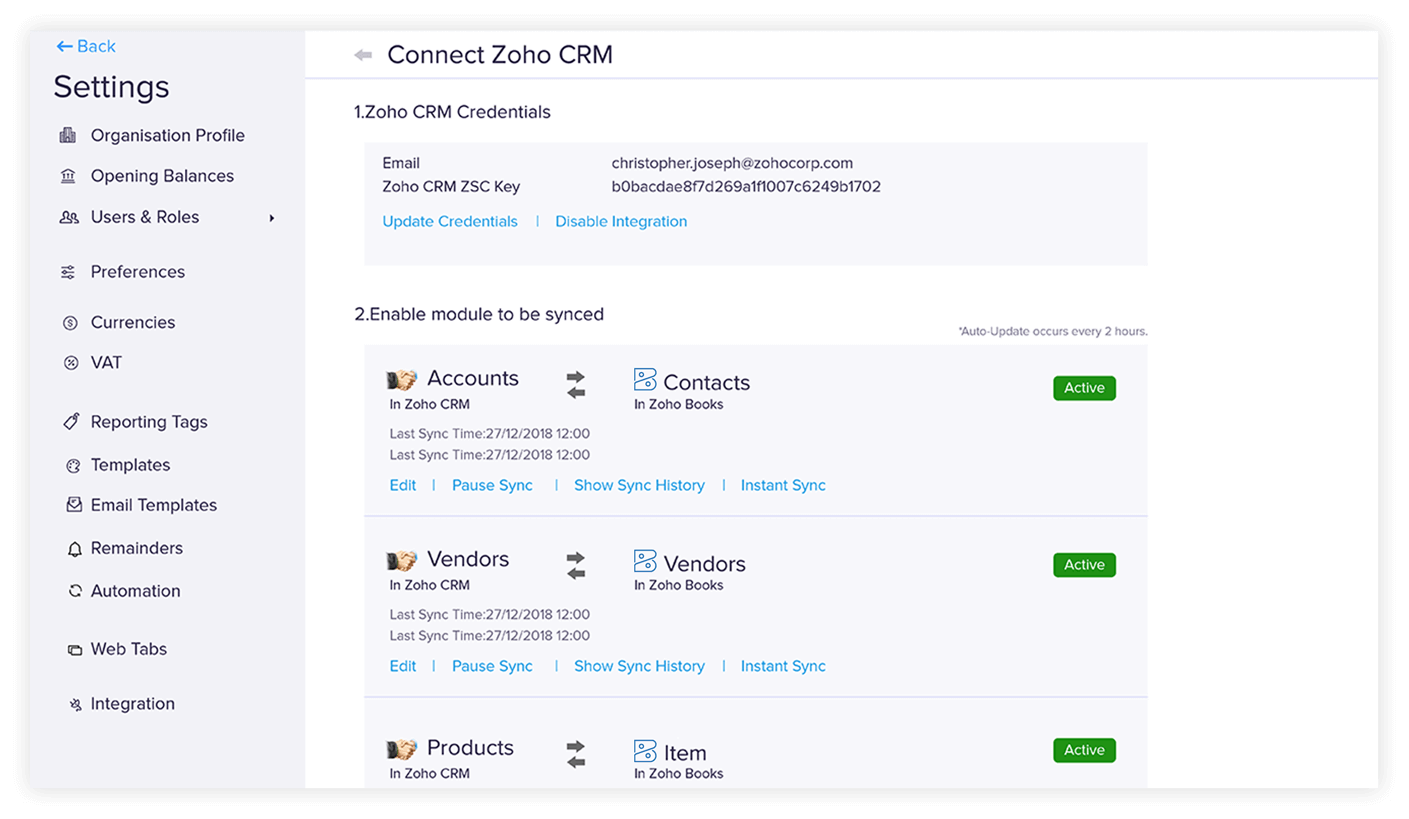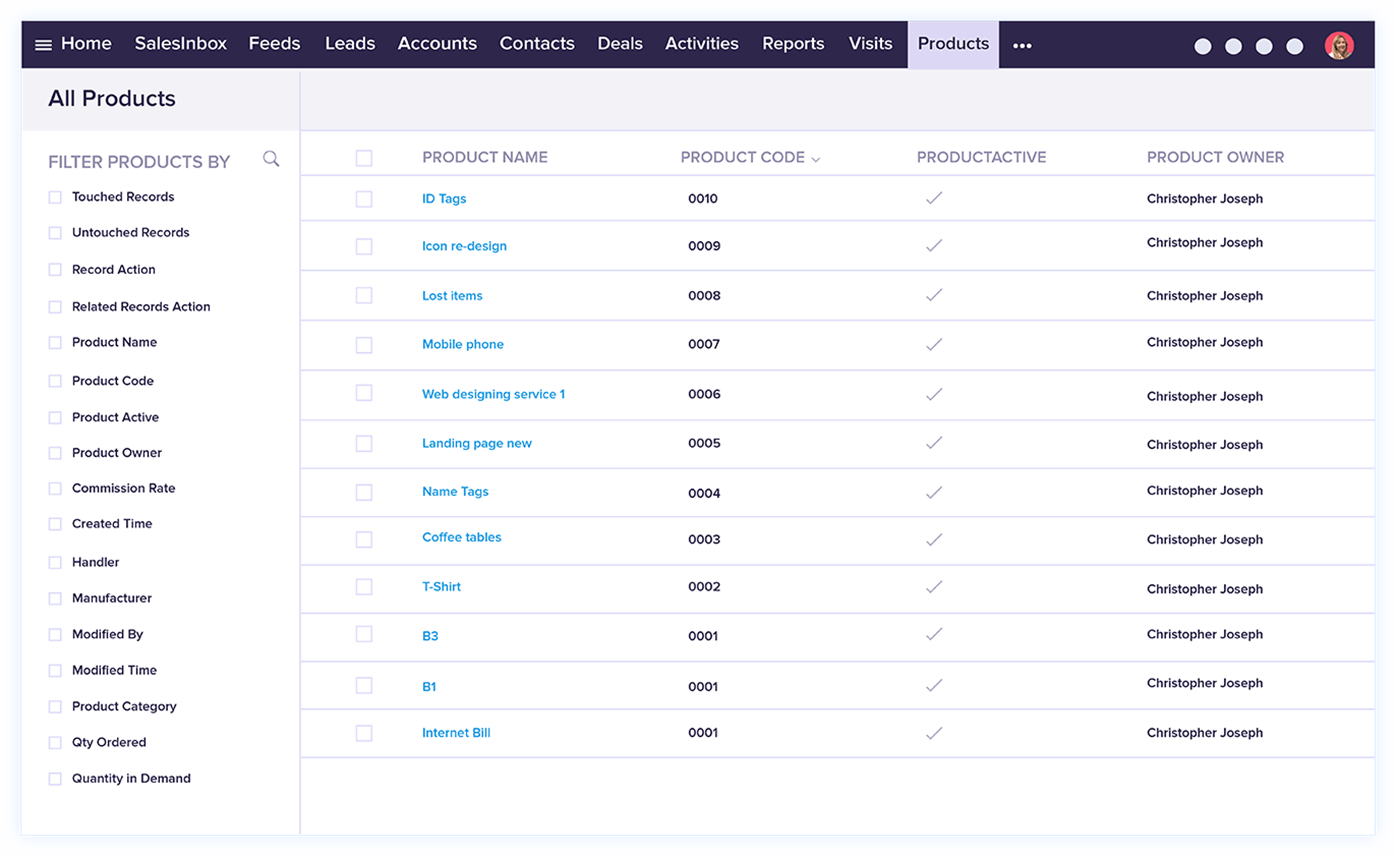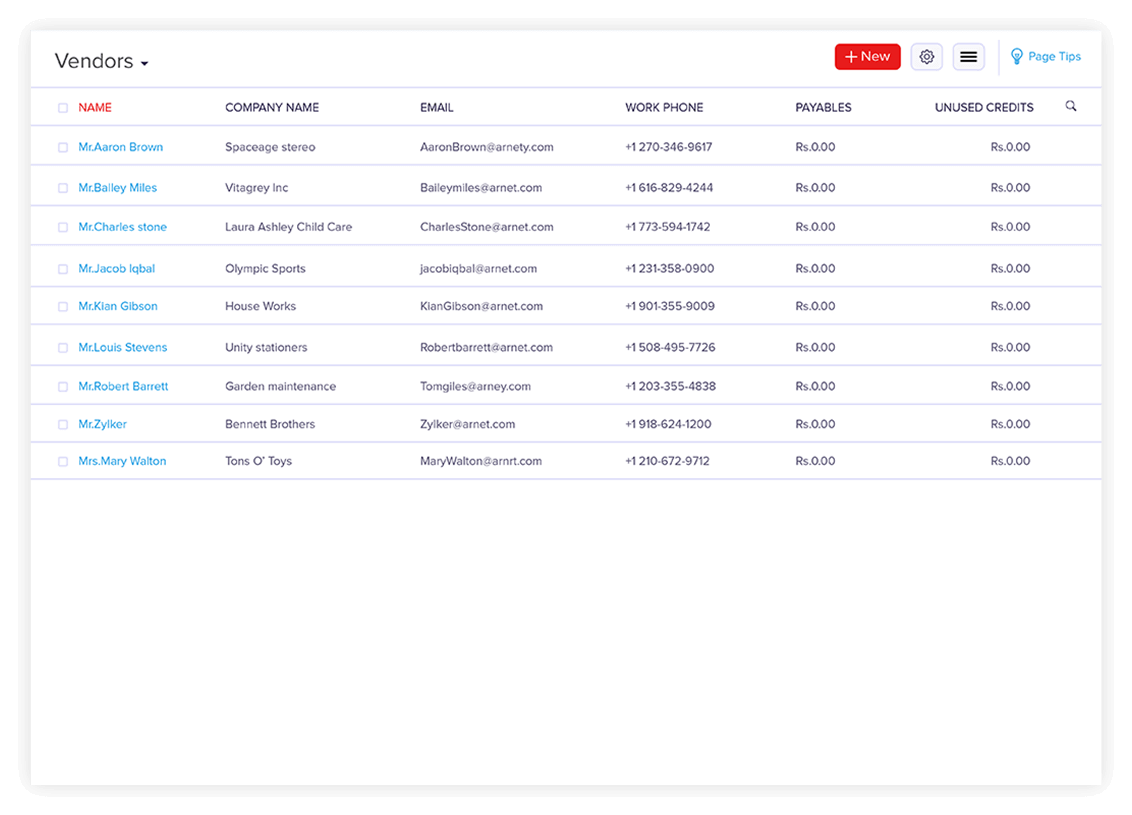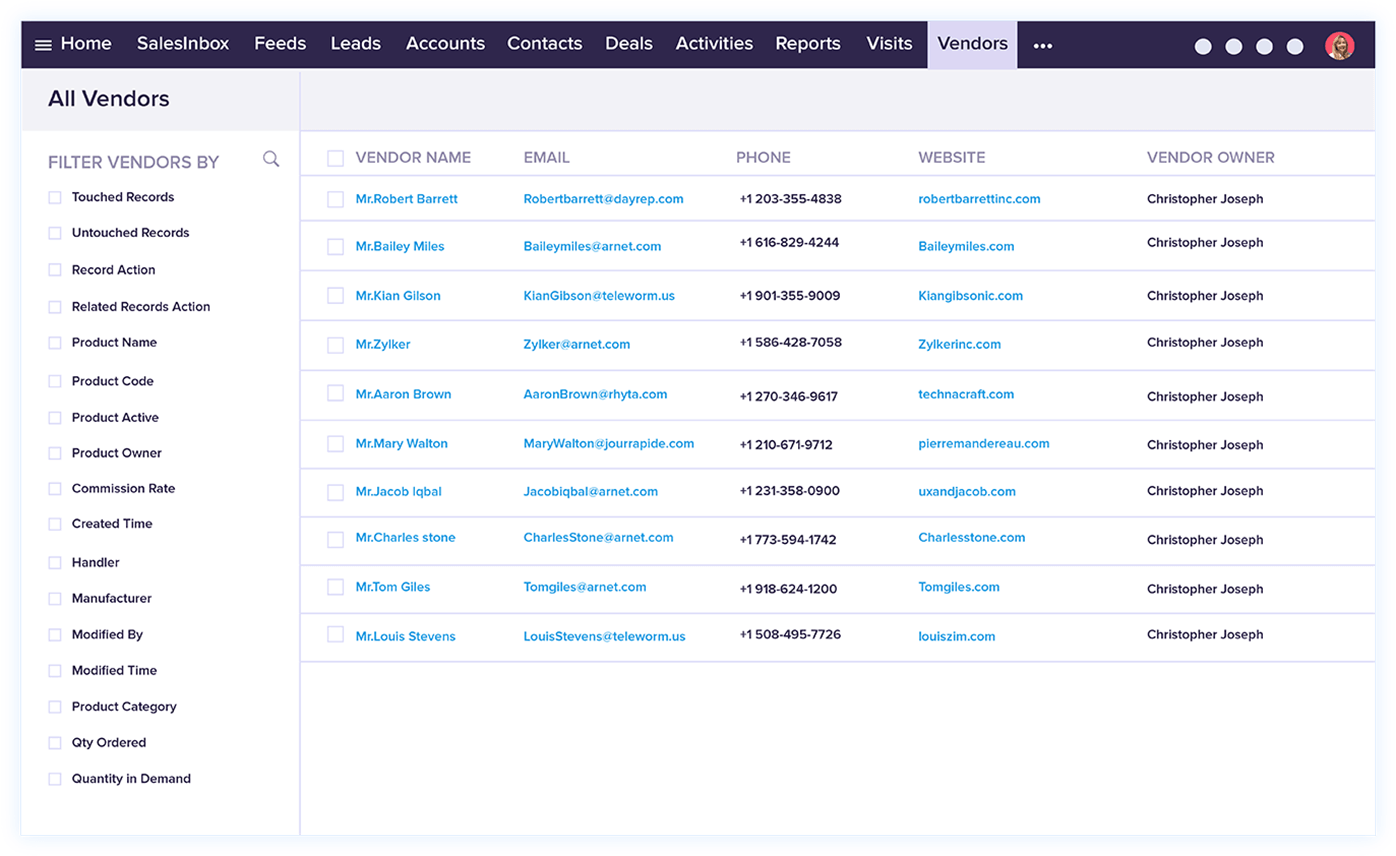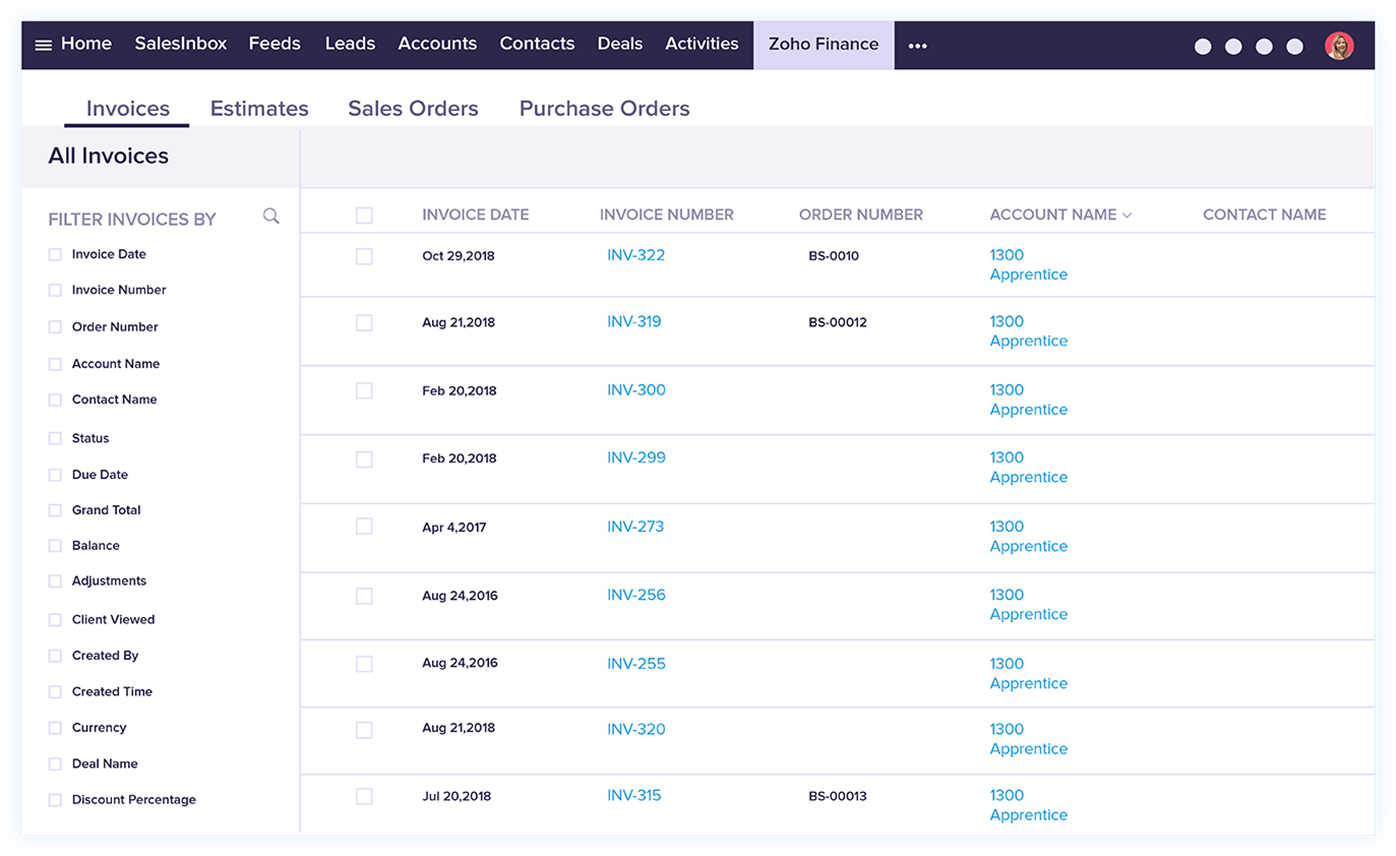 ❯
Benefits of integrating Zoho Books and Zoho CRM
Declutter your contacts with custom views

Are you frequently ordering from the same vendors? Create custom views to prioritize your contacts for easy access.

No more switching screens

Search for your Zoho CRM contacts within Zoho Books. Initiate invoice and quote creation without leaving the application.

Initiate transactions from wherever you are

Create quotes, invoices, sales, and purchase orders in Zoho Books and see them reflected in Zoho CRM. You can create, send, and edit transaction documents from both systems effortlessly.

Triggers to automate your work

Get crucial work done even when you're away. Set up triggers to create quotes automatically, send invoices for potentials won, and more.

Know everything about your organization

Get a bird's-eye view of your finances from Zoho CRM. You can identify your top customers, view the status of invoices, and your overall sales, all in one place.
Zoho Books and Zoho CRM Sync Details
| Zoho Books | | | Zoho CRM |
| --- | --- | --- |
| Contacts | ⇄ | Accounts |
| Contacts | ⇄ | Contacts |
| Vendors | ⇄ | Vendors |
| Items | ⇄ | Products |