All your leads, in real time
Connect your ad account to run ads directly from Zoho Social. It gets better. Monitor leads in real time, and drive them to Zoho CRM with just-a-click. You no longer have to manually download leads from Facebook!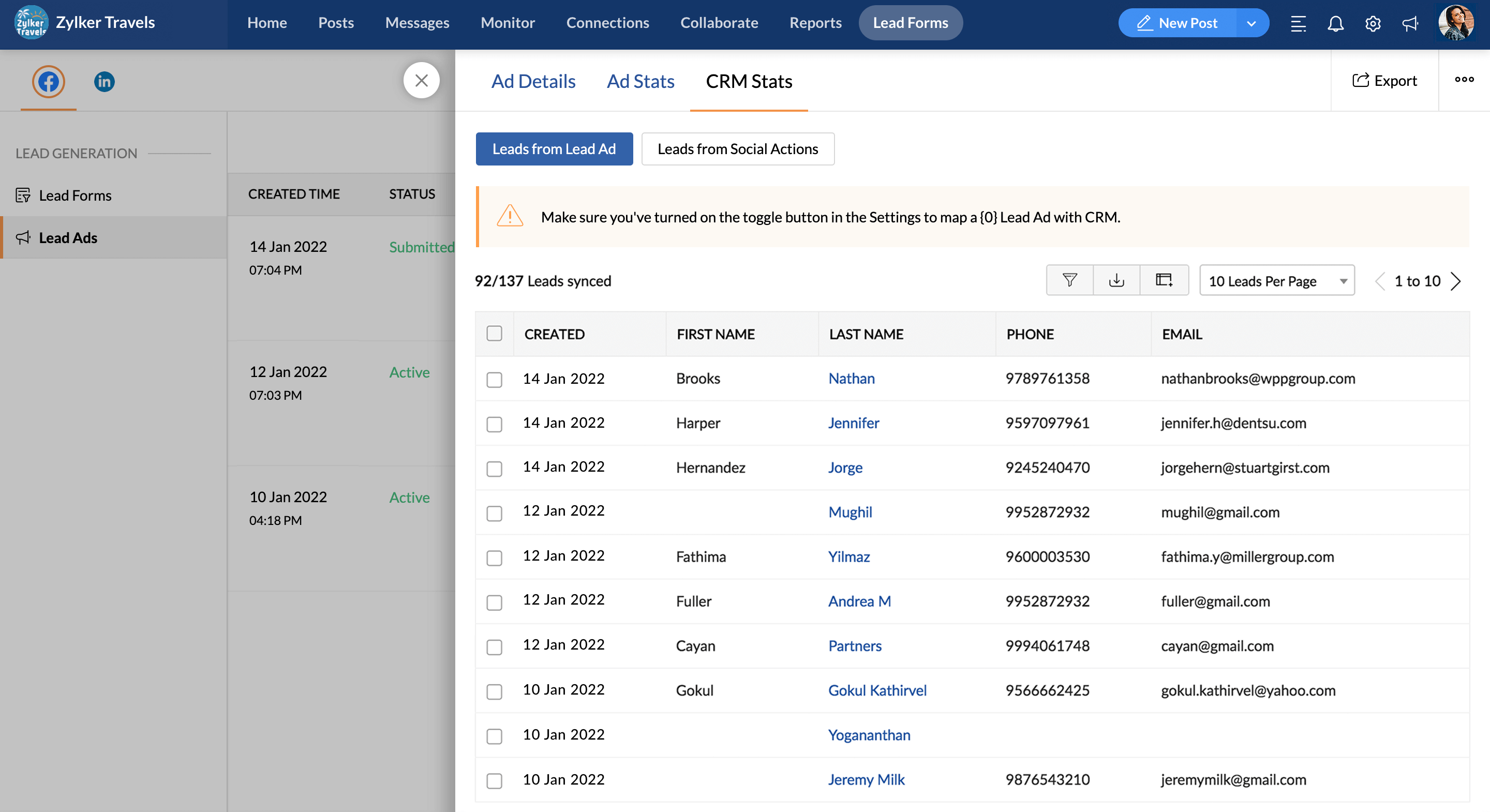 All set with Lead Ads? It's time to say hello to Forms
Go beyond creating Lead Ads. Use forms to build interest in the brands you manage. Map fields in your Facebook Lead Forms with unique fields in Zoho CRM so your sales team has more context to work with.
Sync all ads or just a few

Mutiple ad campaigns, and multiple lead forms. Sync them all in one go, or choose only those active lead forms that you want.

Map the fields you want to

Map as many as 20 fields—individually or automatically—with the fields in Zoho CRM. Edit additional fields for all campaigns or just your favorite ones and map those, too!

Identify paid vs. organic leads

Opened up your Lead Forms to receive organic leads? Great. Lead Type in Zoho Social will help you differentiate from the ones you receive through paid ads.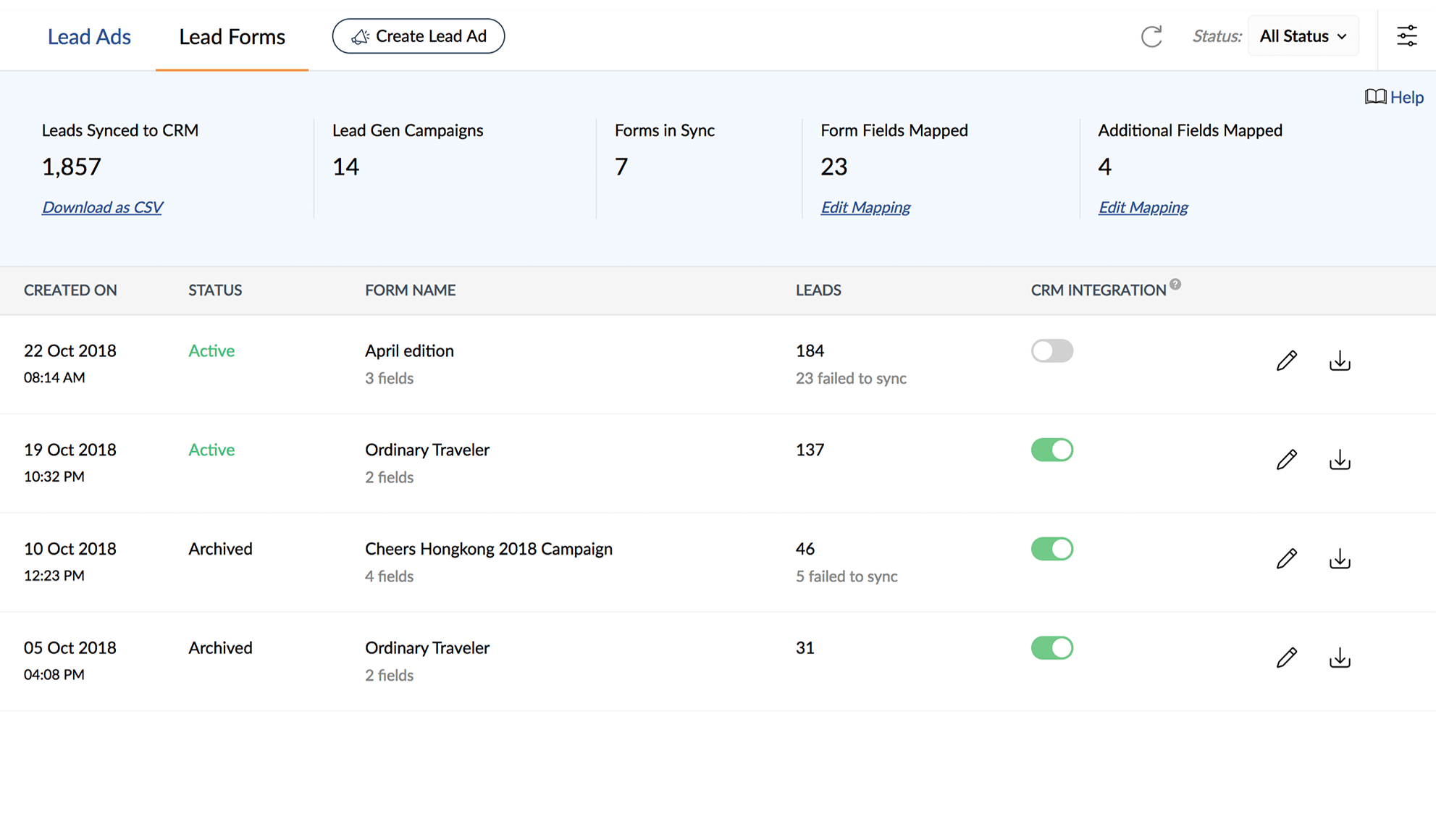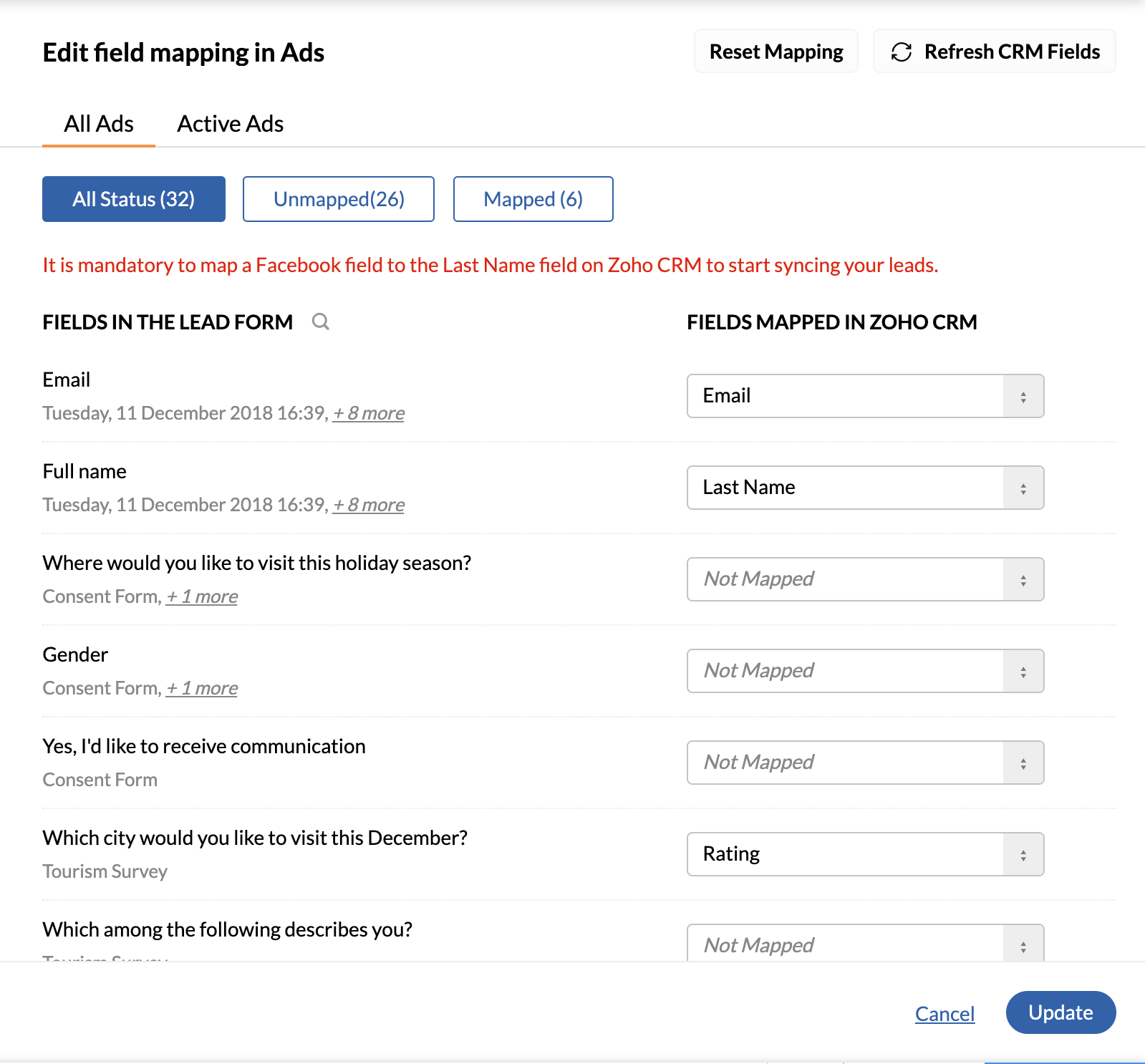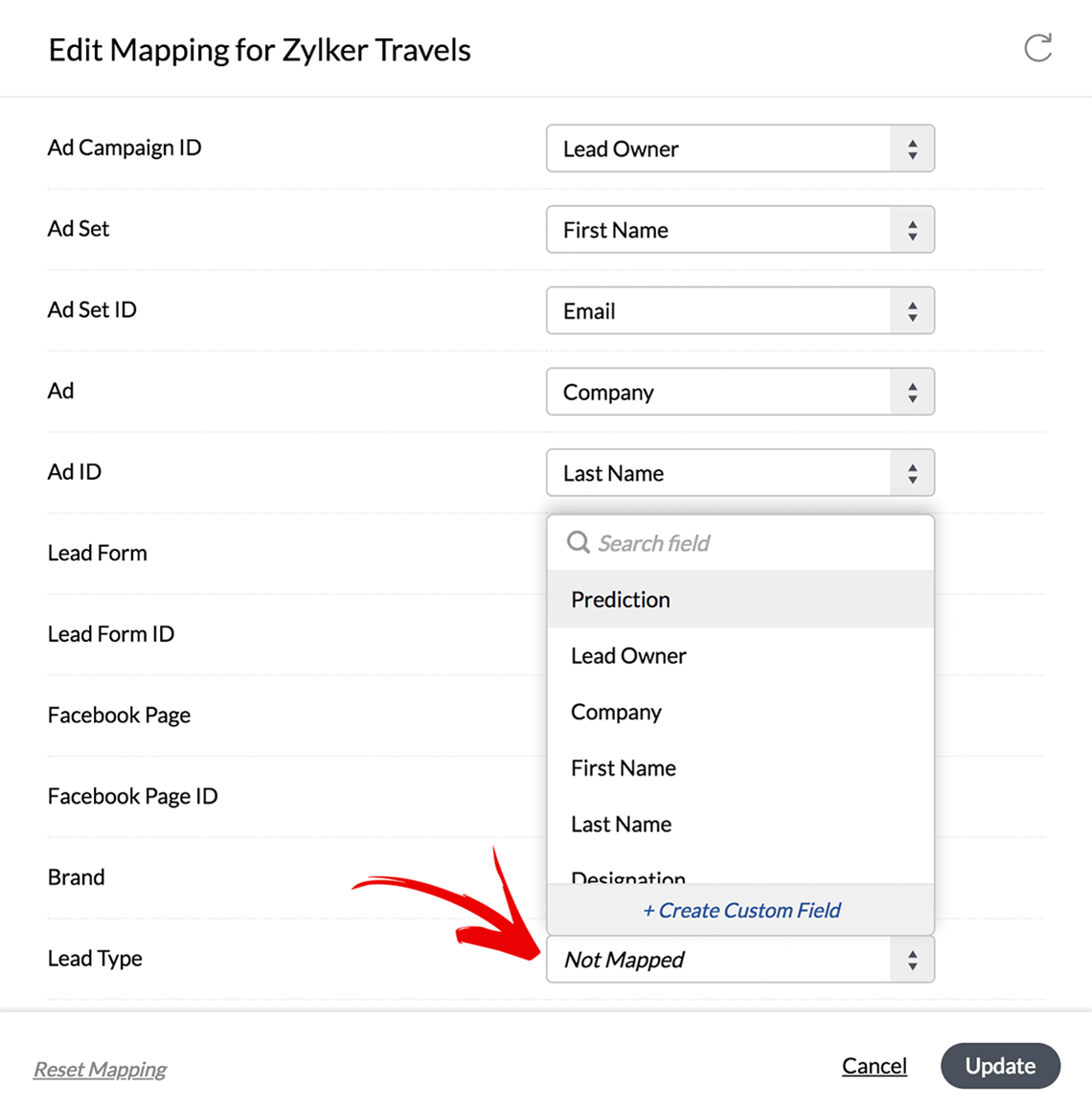 More social context
Associate your leads with their social profiles on other networks. View their social media updates, get more context, and engage with them more effectively—all from a single screen.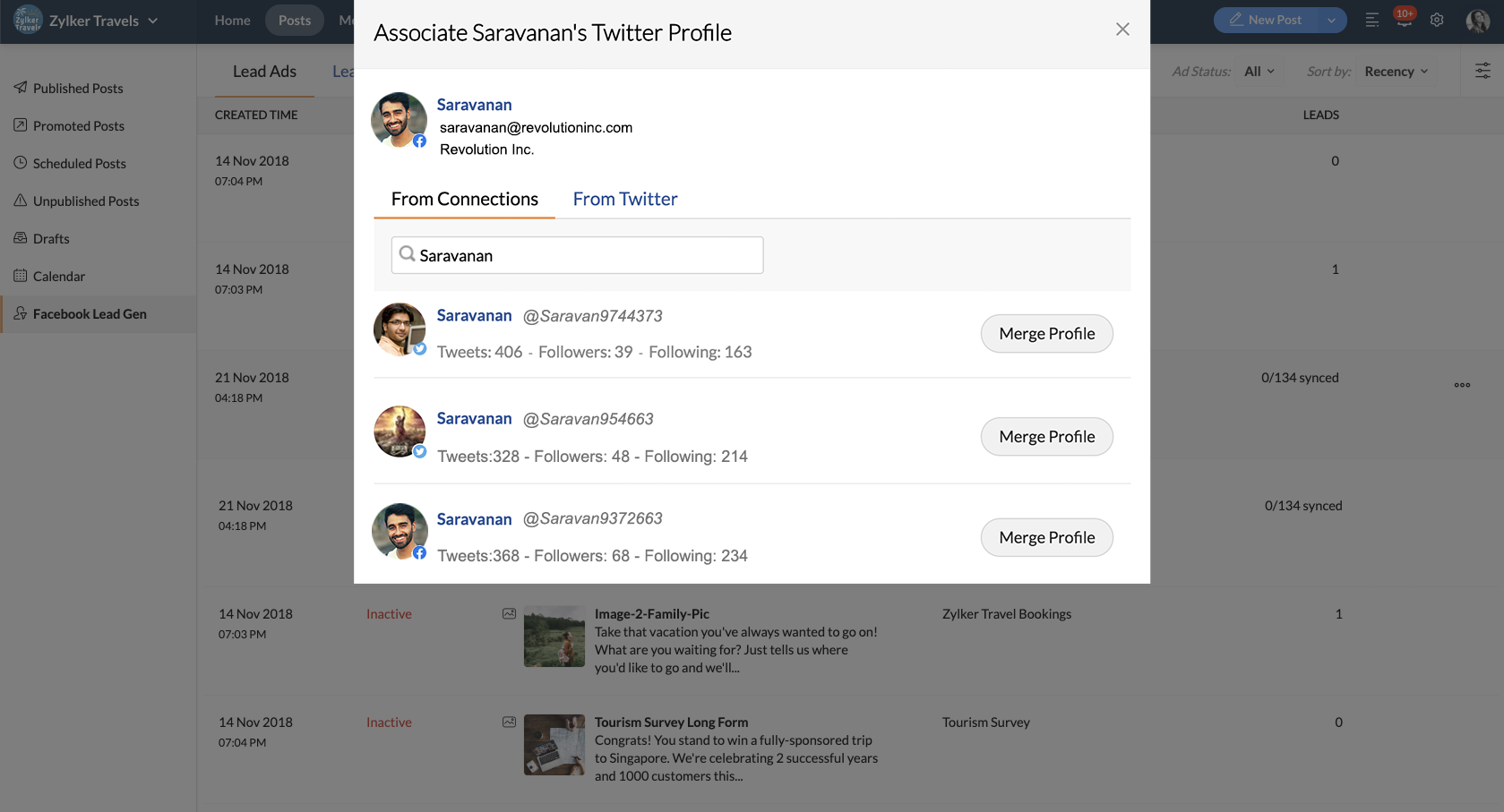 Zoom in on your campaign details
Work out better strategies for your brand by diving deeper into numbers and reports. Understand how your campaigns are performing, the number of times people have engaged with them, and which platforms your ads are doing well on.
Measure performance easily
Get quick insights into your campaign's reach, the number of leads generated, the cost per lead, and other important metrics.
Discover your most engaged demographic
Identify those who have interacted with your ads. Measure ROI with details such as the number of leads and the cost-per-action for your Lead Ads campaigns.
Experiment with ad placement
Learn how your Lead Ads are performing on Facebook and Instagram. Take a quick look at your ad performance on other platforms such as desktop and mobile, too!
Automatically push leads to Zoho CRM
Create and enable workflow rules to send leads coming from Lead Ads to your Zoho CRM account. Convert Lead Ad engagement—likes and comments—into Leads or Contacts.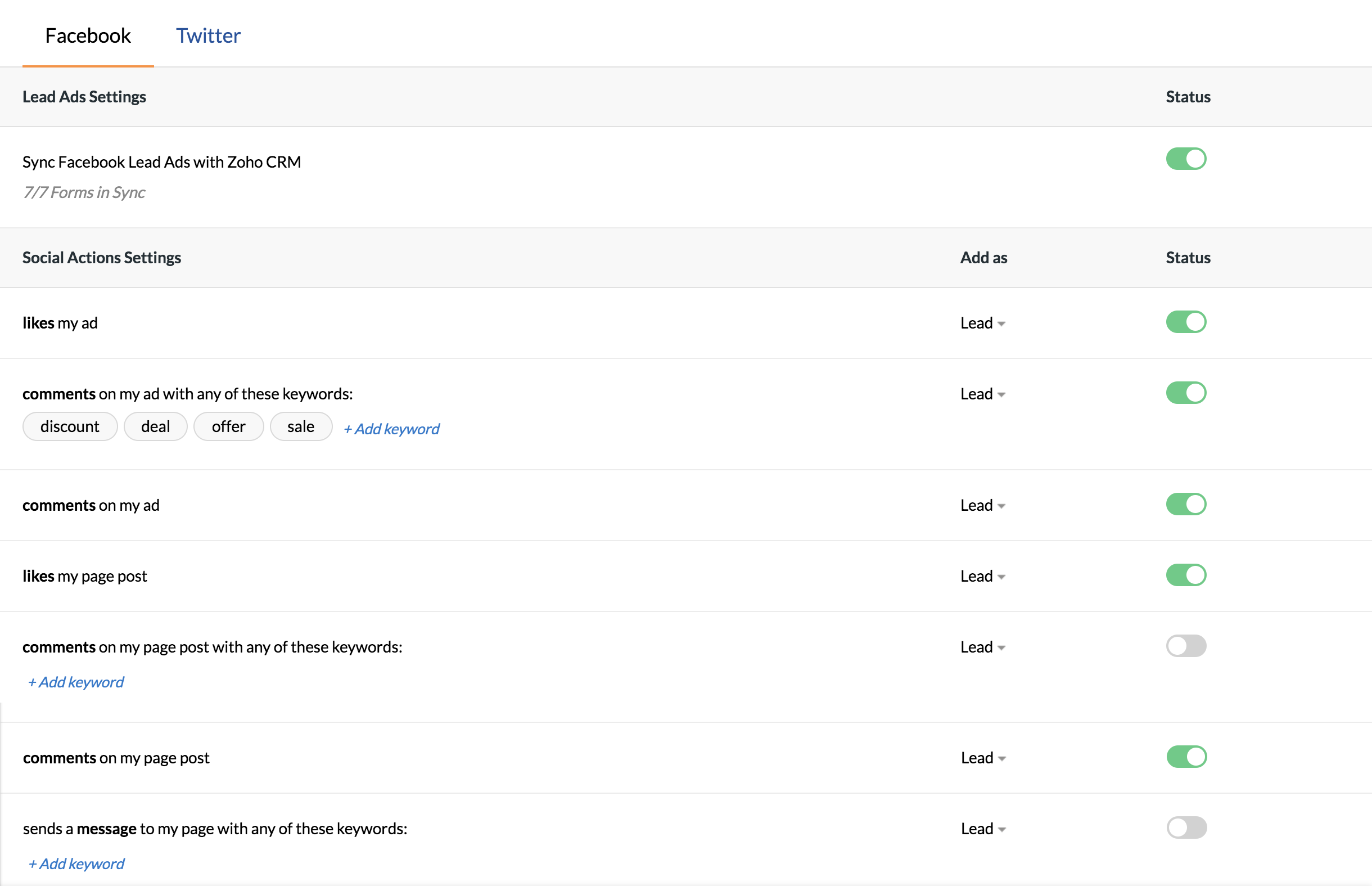 A complete picture of all your leads, in a single report
From the day the lead was created, to the ad campaign they came from and the company they belong to, get an overview of all the leads you generate from your Facebook Lead Ads.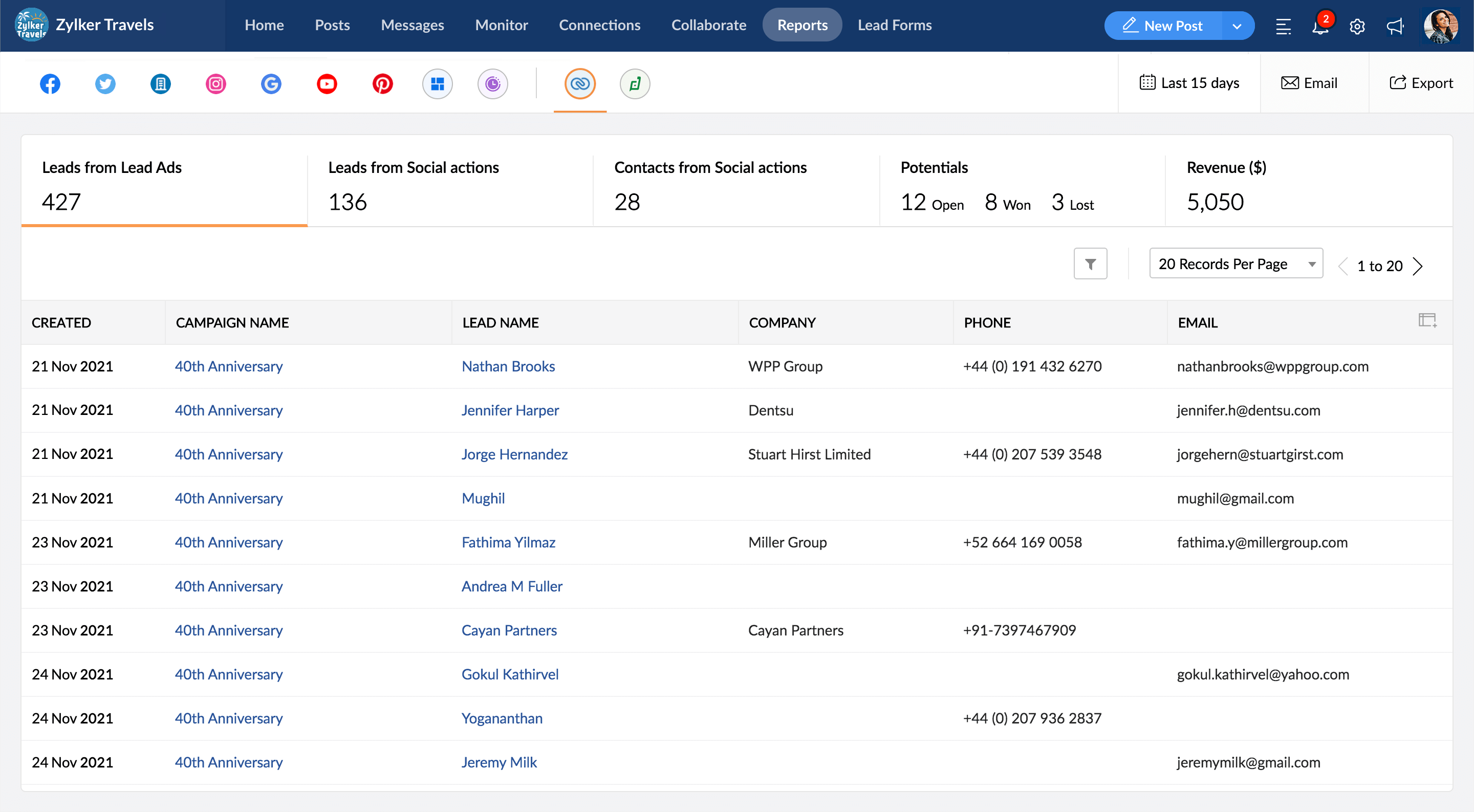 Start doing more with Facebook Lead Ads, today
Get Started