A role for every team member.
Bring your team on board with a specific role for each team member you invite. Choose from the available roles, or create new roles of your own. A content writer, a community manager, or a new intern—decide which Brands, social channels, and features each team member has access to.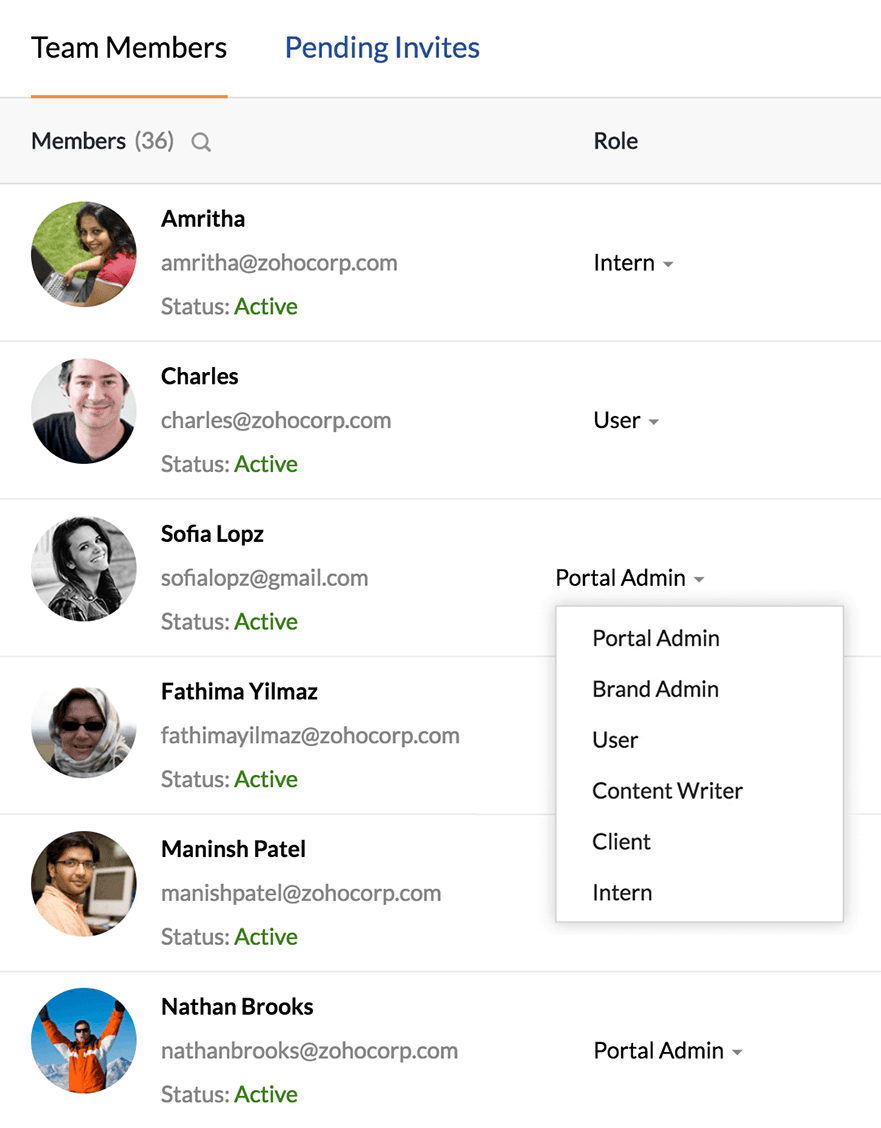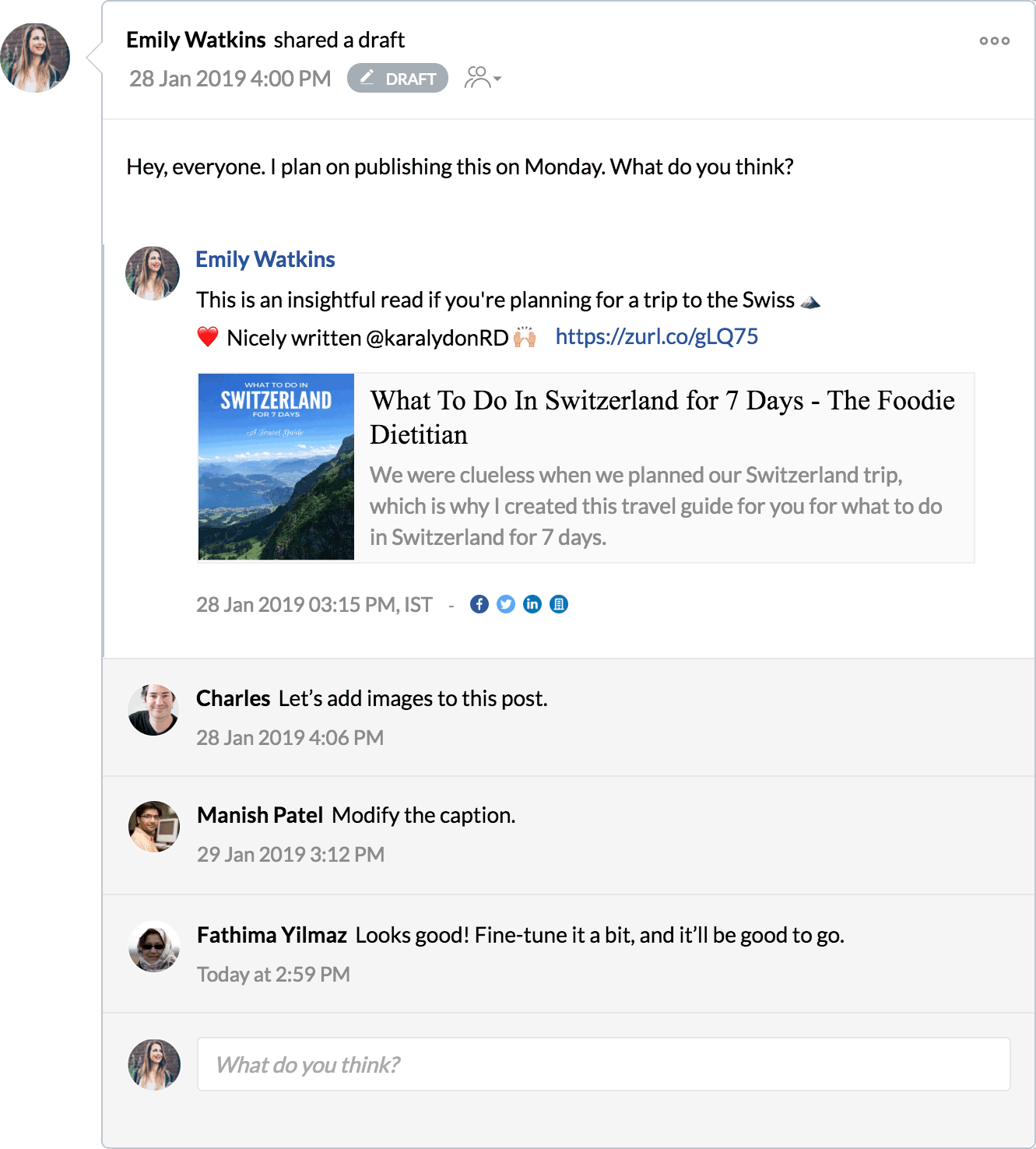 Team up to craft the best posts.
Got a new content idea? Discuss it with your team right away. Edit posts, get approval on your drafts, and share copy ideas, all from a single tab.
Working with clients? We've got you covered.
From getting your clients' feedback on new drafts to showing them the numbers for your latest campaigns—just @mention their names wherever you want to involve them. Discussions within your team stay private while clients can join in whenever you tag them.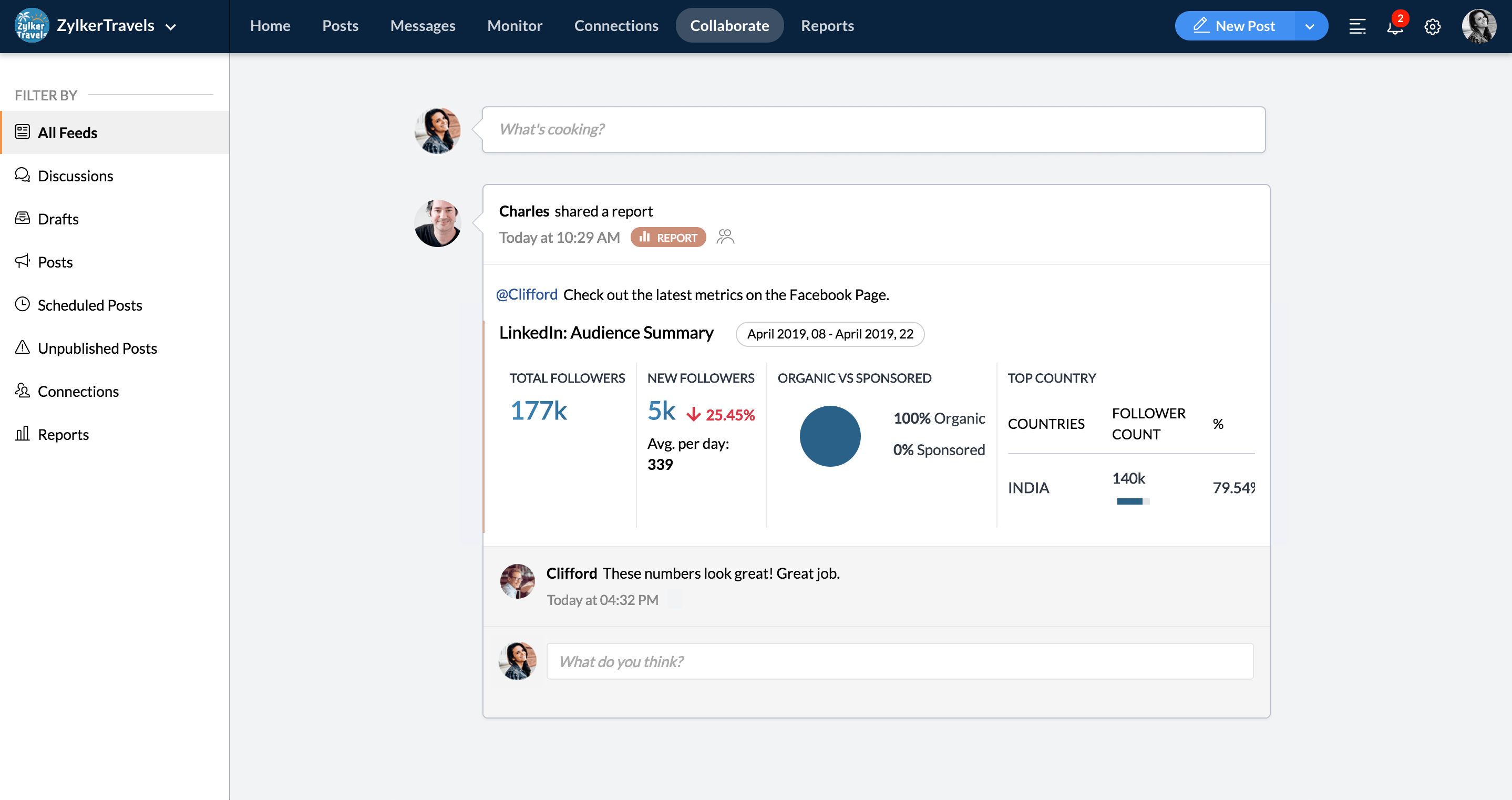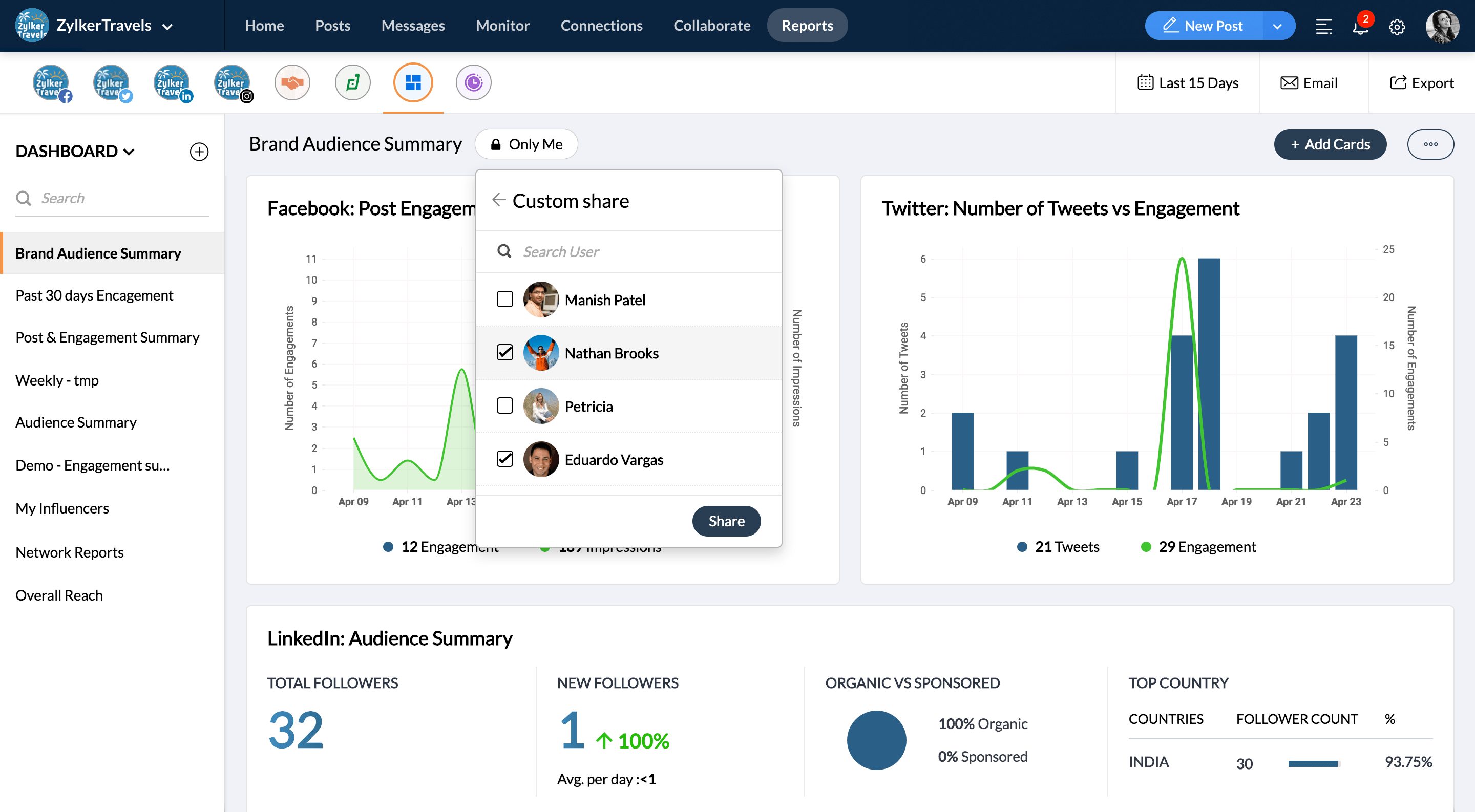 Share reports, the way you want.
Start a conversation around any report by sharing it in the Collaborate tab. Need to share stats with someone outside your team? Export reports easily or share them directly over email. And of course, all reports carry your company's branding!
A simplified collaborative experience for all.
Want to catch up on what your team members have been working on? Or maybe bounce off ideas with a few colleagues right away? We've thought of all the possibilities. Take a closer look at the social media activity that takes place within the Collaborate tab.
Stay in control of who sees your discussions.

Start a conversation for the entire team to see, or share your thoughts privately with just a few team mates.

Profiles for everyone, and a timeline that shows their activity.

From the ideas your team members come up with and the reports they share, to the discussions they're a part of—tap on their names to see what they've been up to.

Zero in with filters.

Focus on the things that matter to you in the moment. All conversation threads have a unique label assigned to them—Discussions, Drafts, Posts, Connections, or Reports—making it easier for you to find what you're looking for.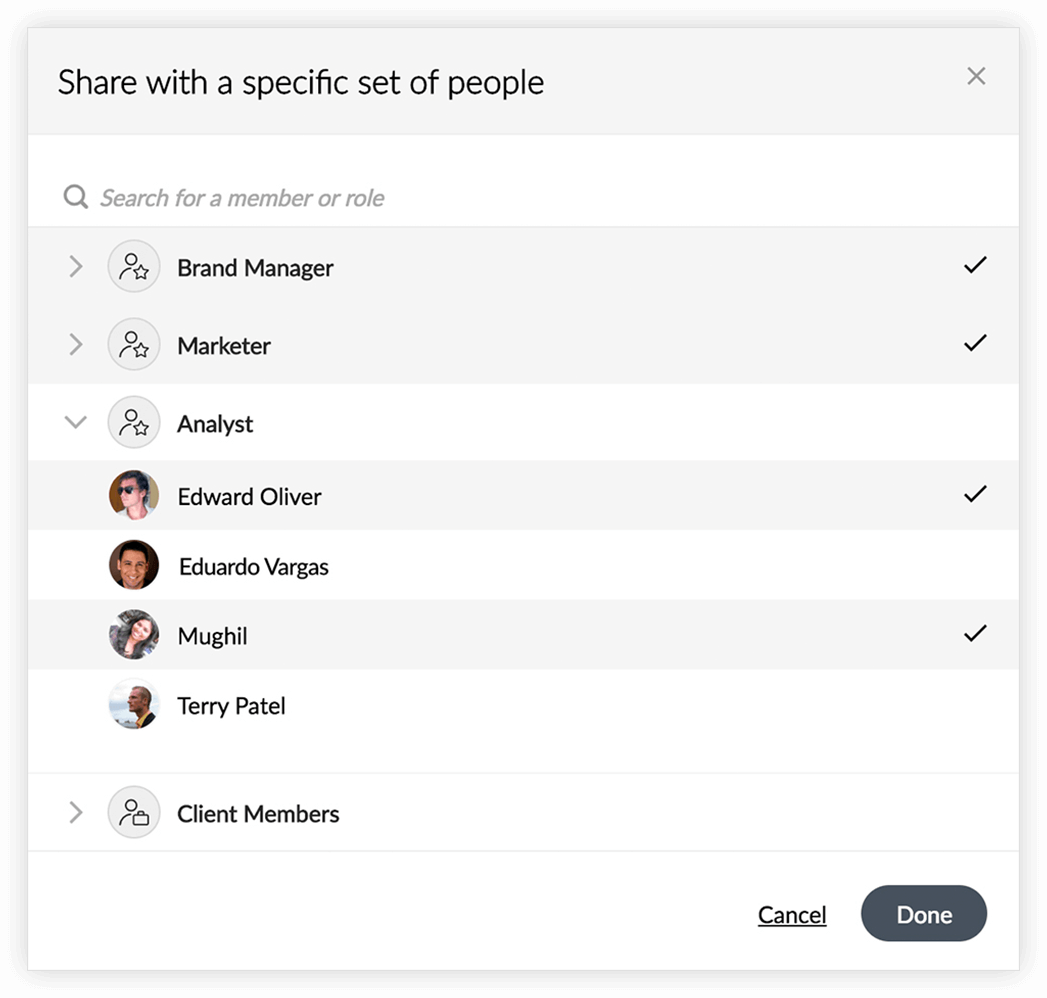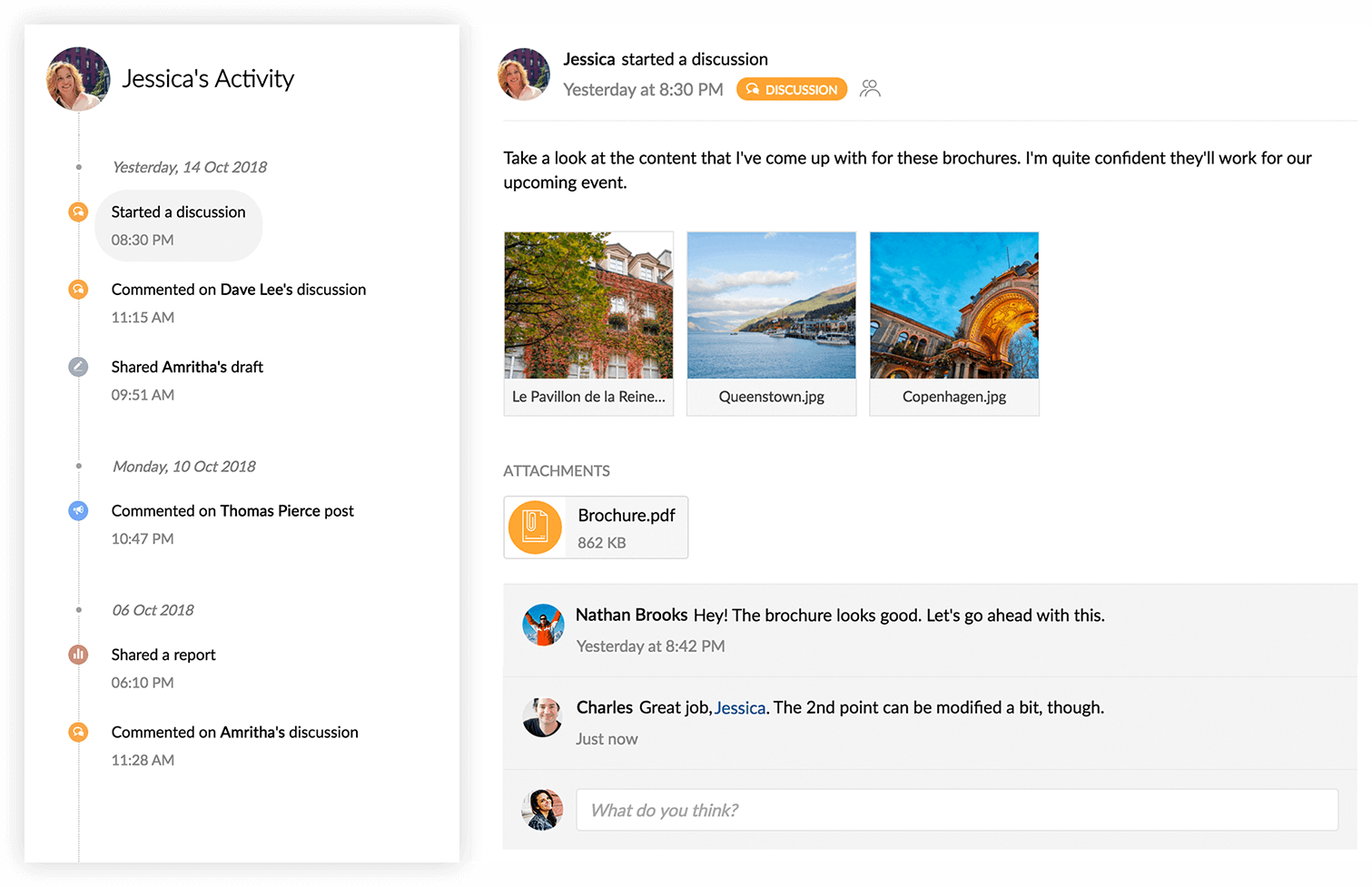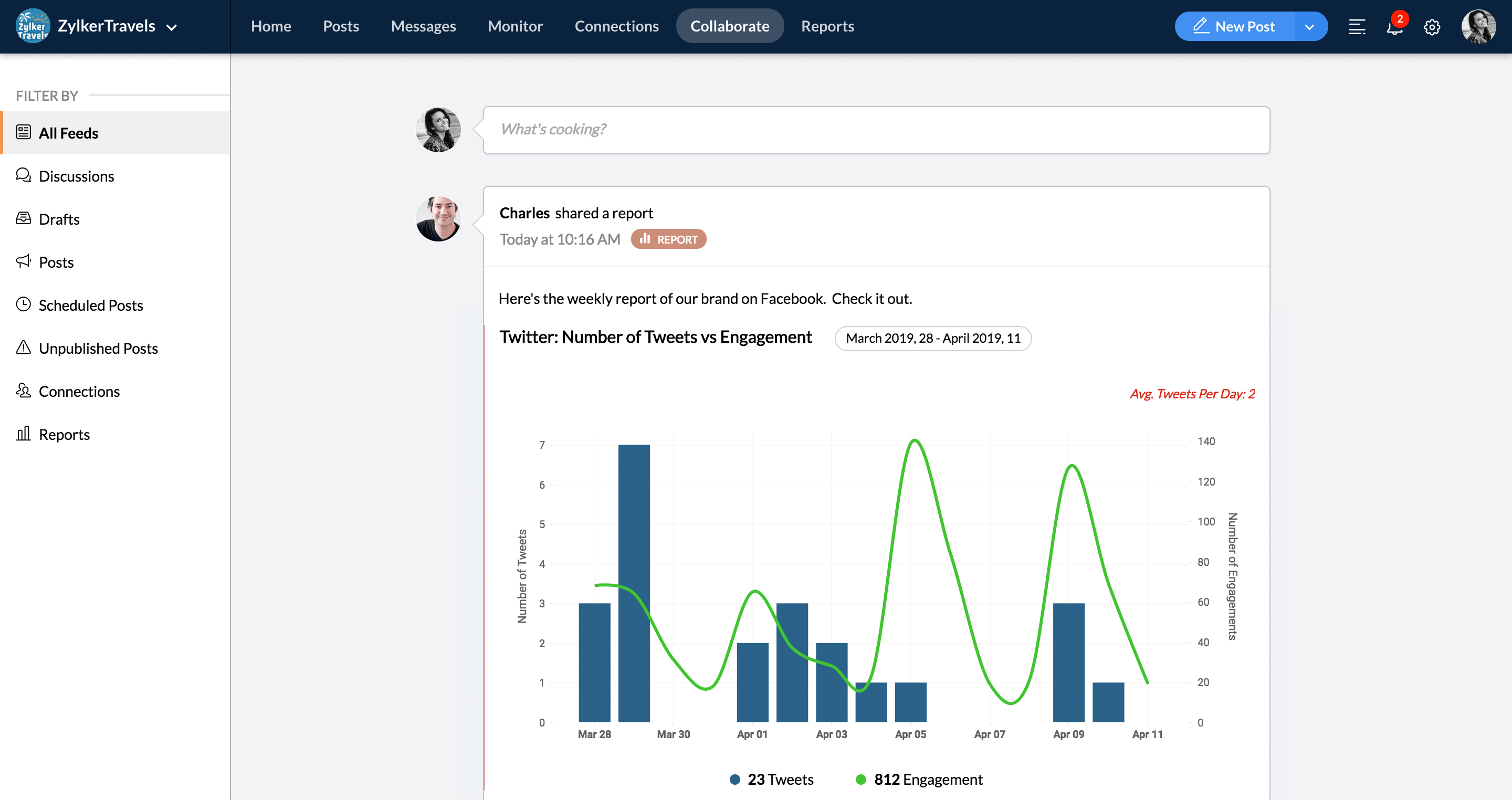 Don't miss a beat.
With real-time notifications, you won't miss out on anything that your clients or colleagues share with you. Respond instantly from the notifications panel and stay on top of team discussions.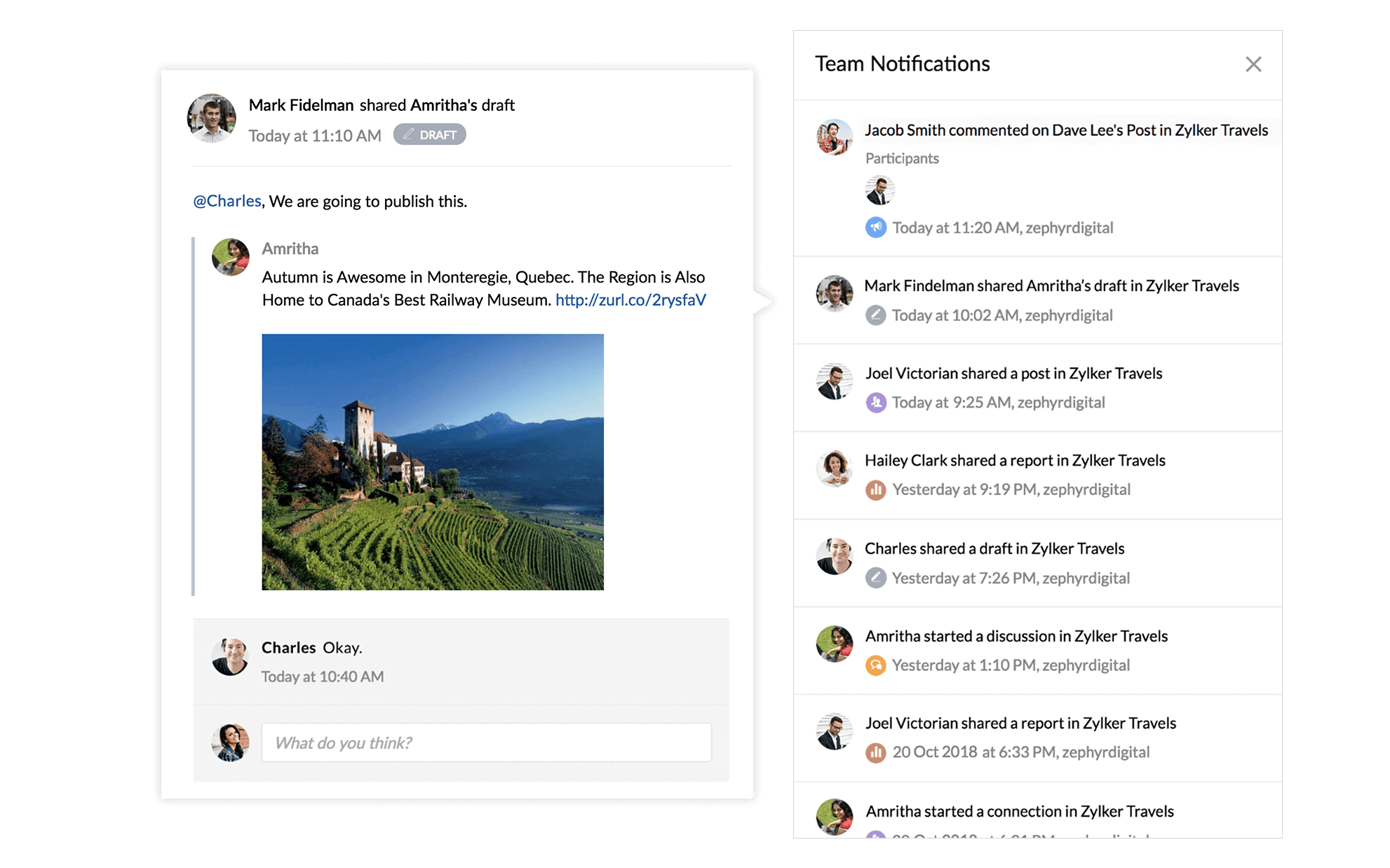 Start managing social media with your team today.
Get Started