Create and share—all from the comfort of your calendar.
Craft great posts for any date in the future, or, save them as drafts to work on later. Need a quick preview? Just tap.
Schedule and reschedule, until it's perfect.
Create the perfect schedule by spreading your posts out. Spot overlaps? Just drag and drop to reschedule.
From spreadsheet to calendar, in one go.
Planning your social media posts on a spreadsheet? Bring them all in with the Bulk Scheduler.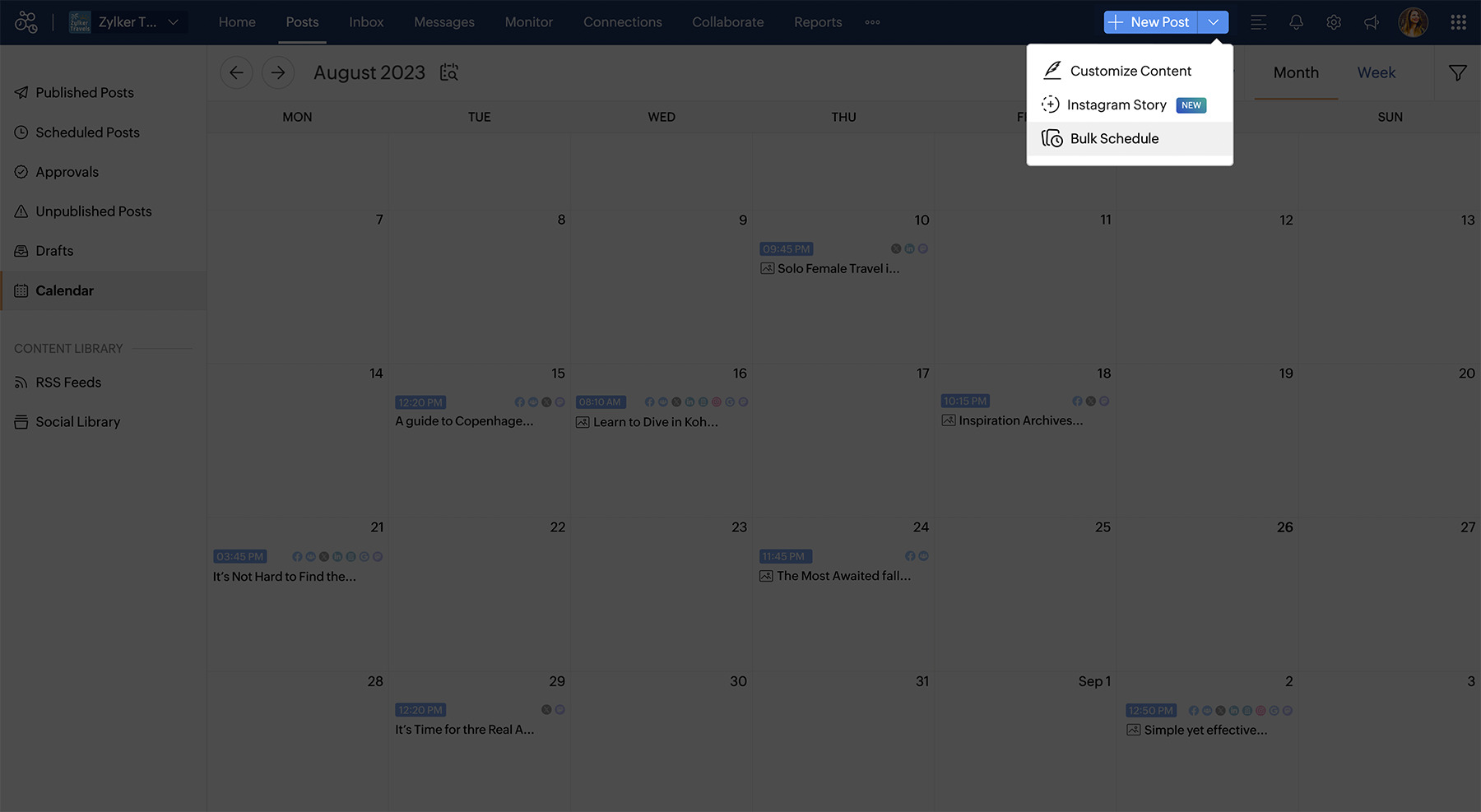 All your posts...or just the ones you need right now.
Switch between weekly and monthly views of all the posts on your publishing roadmap. Zero in on the posts you need to see, with filters for post type, networks, or authors.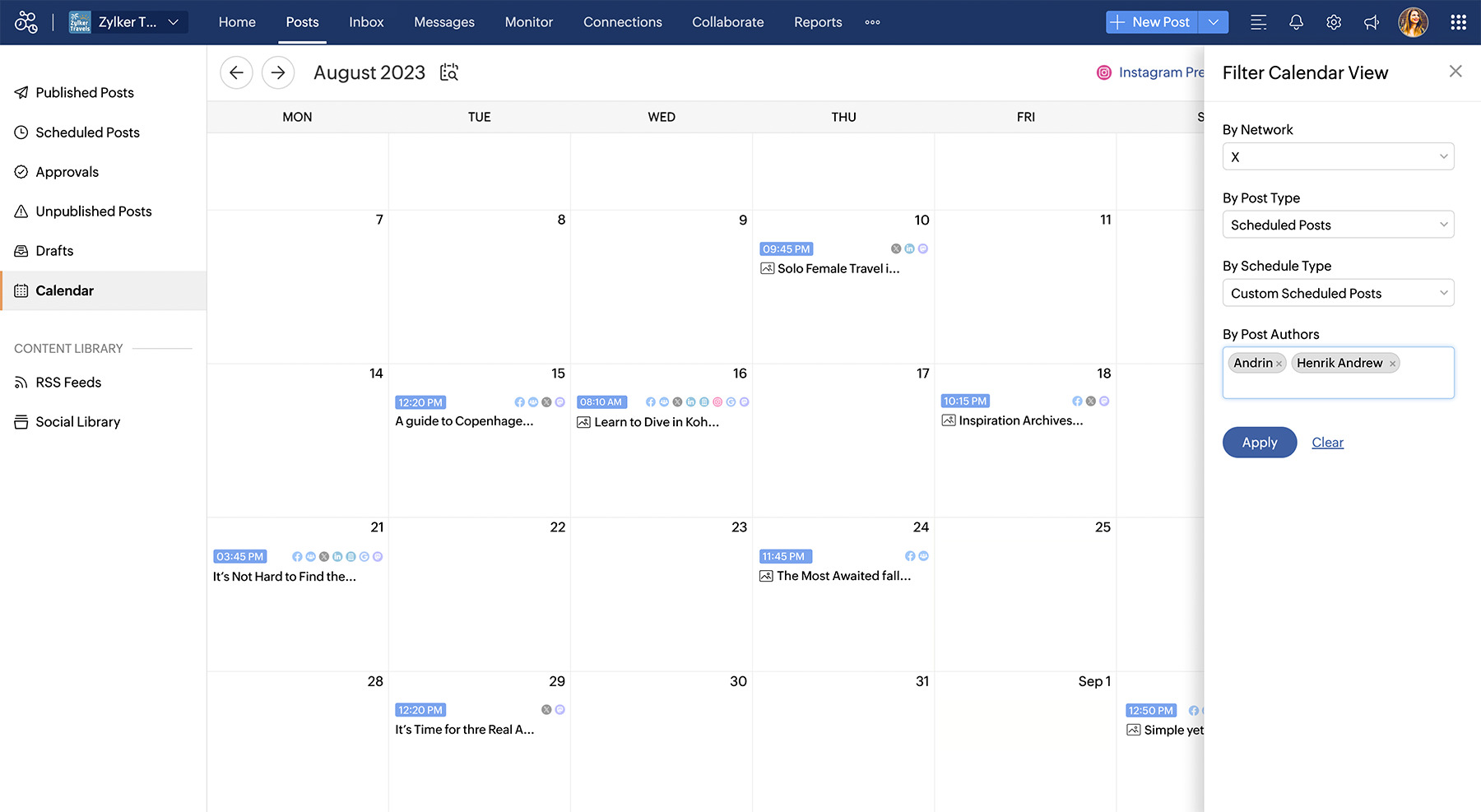 Get everyone on the same calendar.
A snapshot of all your scheduled posts helps team members see what's coming up. Edit to make changes directly, or hit Discuss to share suggestions with the author.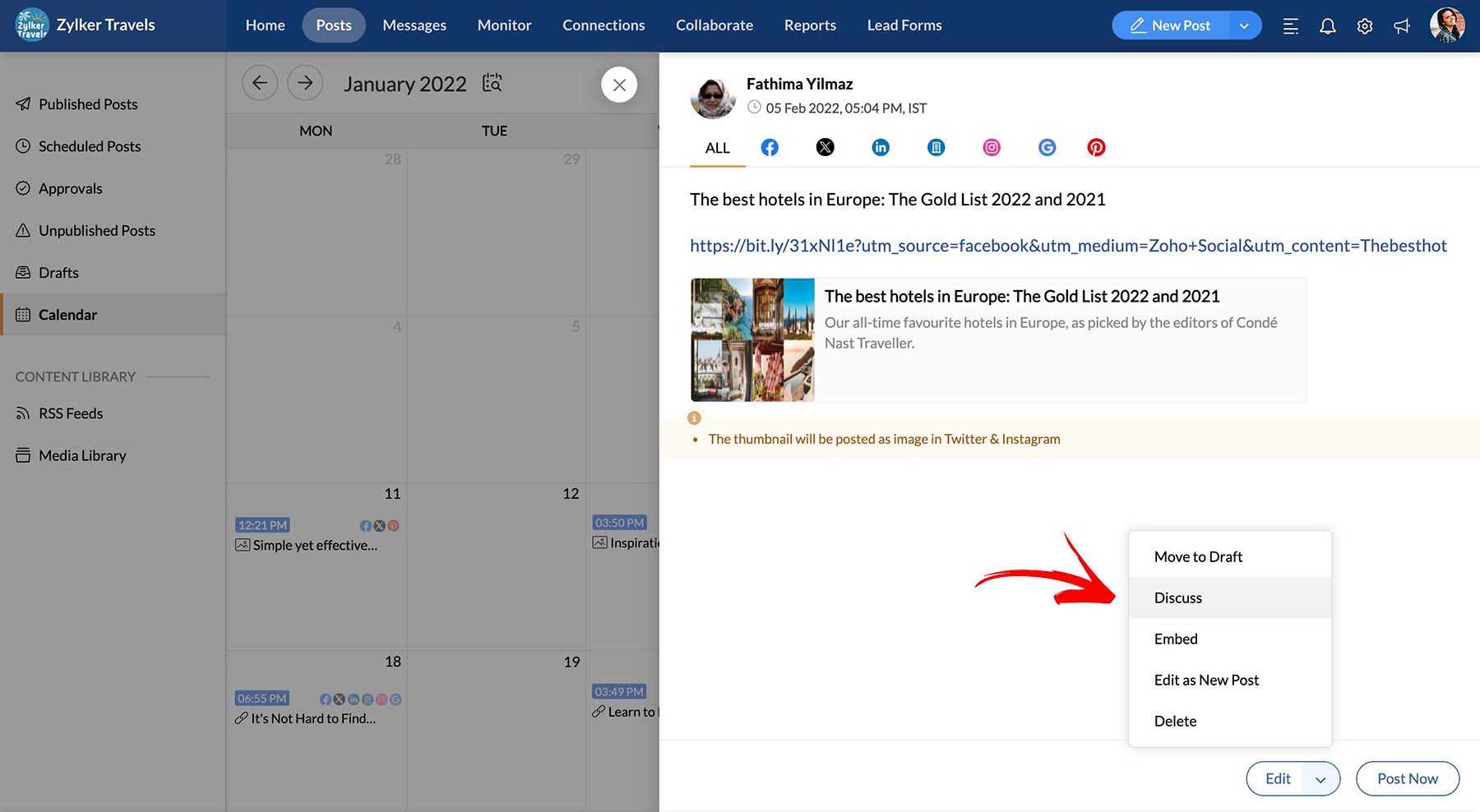 Start visualizing and managing your content pipeline today.
Try for free