Bring your sales and marketing teams together to generate leads faster
Engage with prospects and generate leads from social media. Enrich leads and contacts in Zoho CRM with social data, and help your sales force close deals faster.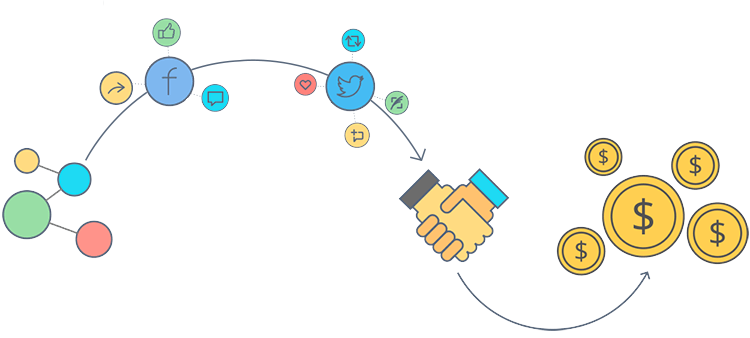 Discover new ways of getting leads
Every social interaction is an opportunity for lead generation. Your next lead could be someone who just followed you, engaged with your content, mentioned your brand, or sent you a message on social media.
Create new leads from different social channels such as: Twitter timeline, likes, keywords, or followers; and Facebook likes, posts, or messages.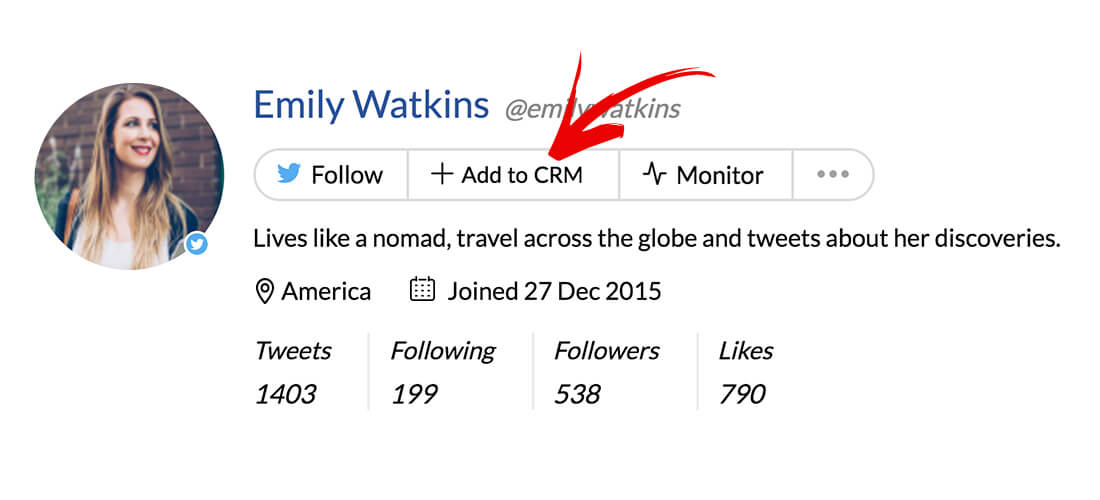 Convert social engagements into leads — automatically
Define social activities (likes, mentions, retweets, comments, etc.) as lead qualifiers to automate lead generation for your business. Select predefined rules for each social channel to create new leads based on actions, such as likes, shares, retweets, and mentions.
Need additional filters to identify new leads? Set relevant keywords as triggers along with other social actions.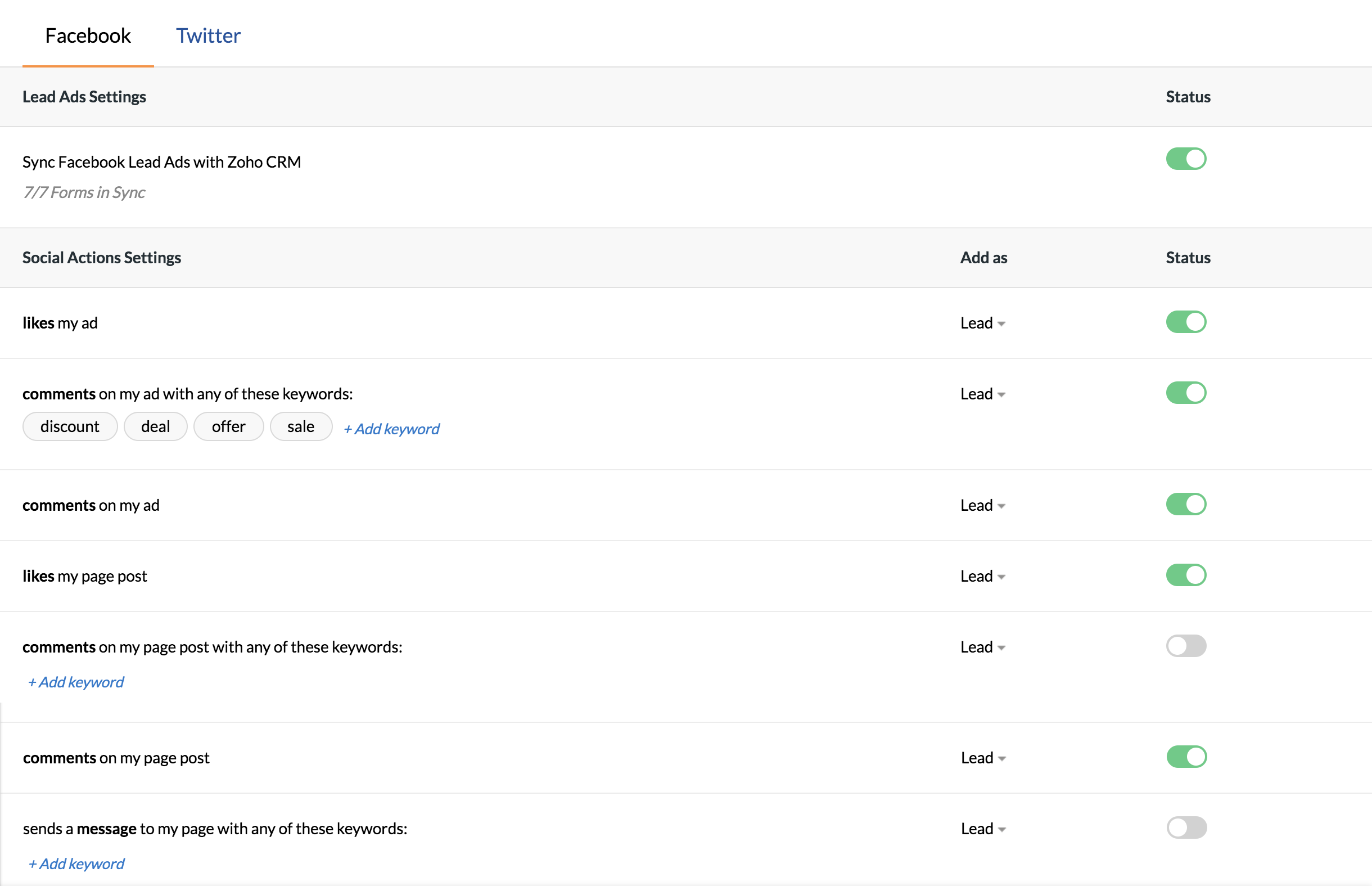 All your social connections, now with the power of Zoho CRM
In Zoho Social, everyone who has engaged with your brand on social media is defined as a Connection. Make them a part of your CRM by adding them as leads or contacts. Identify and segment your connections based on their CRM status. View CRM details, track associated potentials, and add notes for each Connection.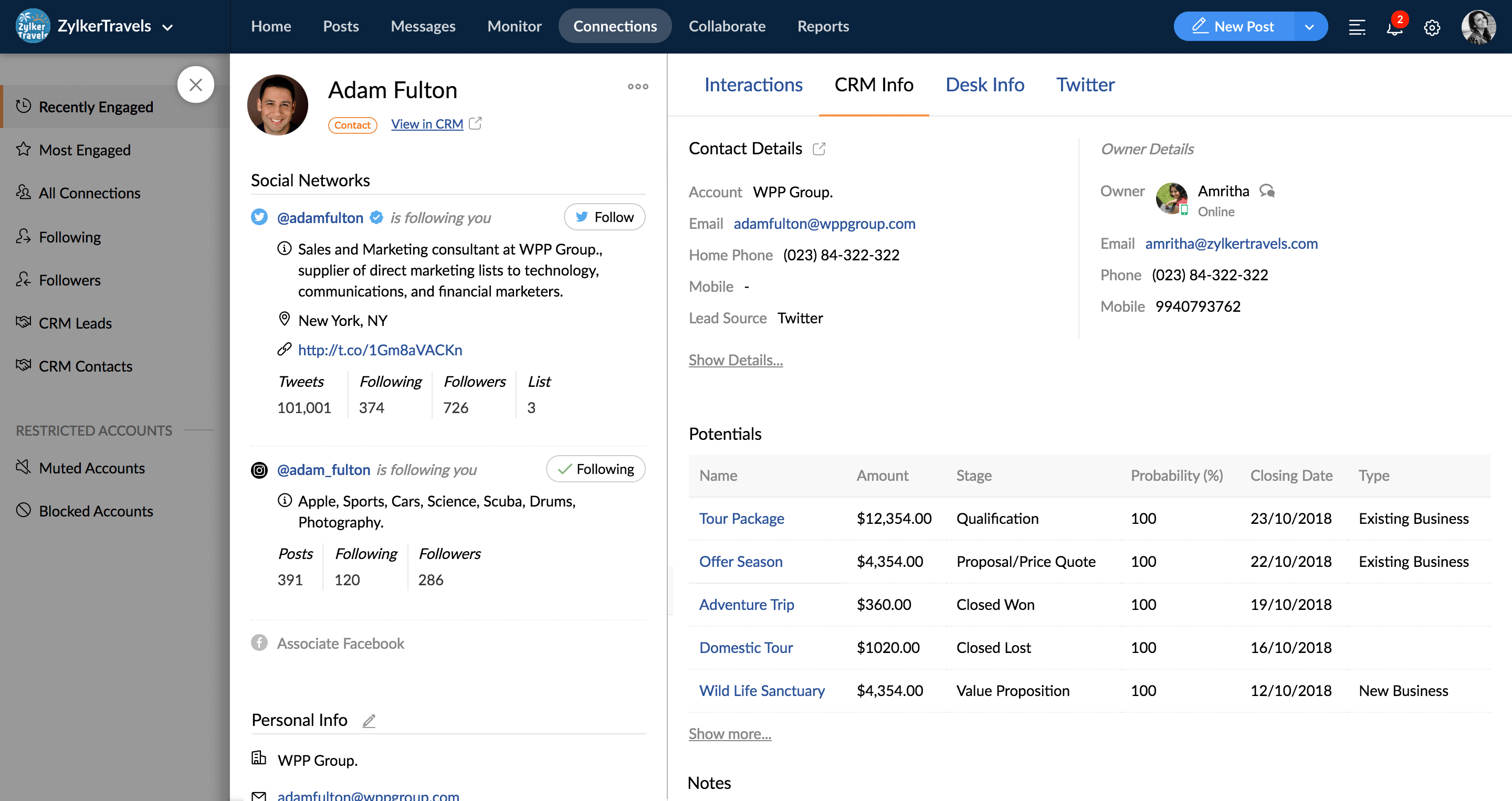 Your sales force is just a ping away
Identified a new prospect? Ping the lead or contact owner and chat with them within Zoho Social. Bring your sales team up to speed with inputs from social conversations, and help them close the deal faster.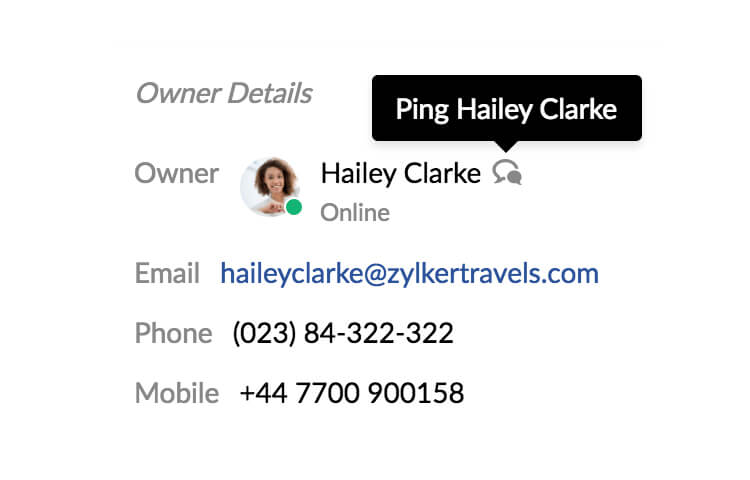 Focus on your customers and prospects, while listening to everything else that matters
Engage with your leads and contacts while following updates from all your Connections in the Monitor tab. Know the CRM status of every profile that appears in your Monitor columns. Get real-time updates in your Live Stream whenever a CRM contact interacts with your brand on a social channel.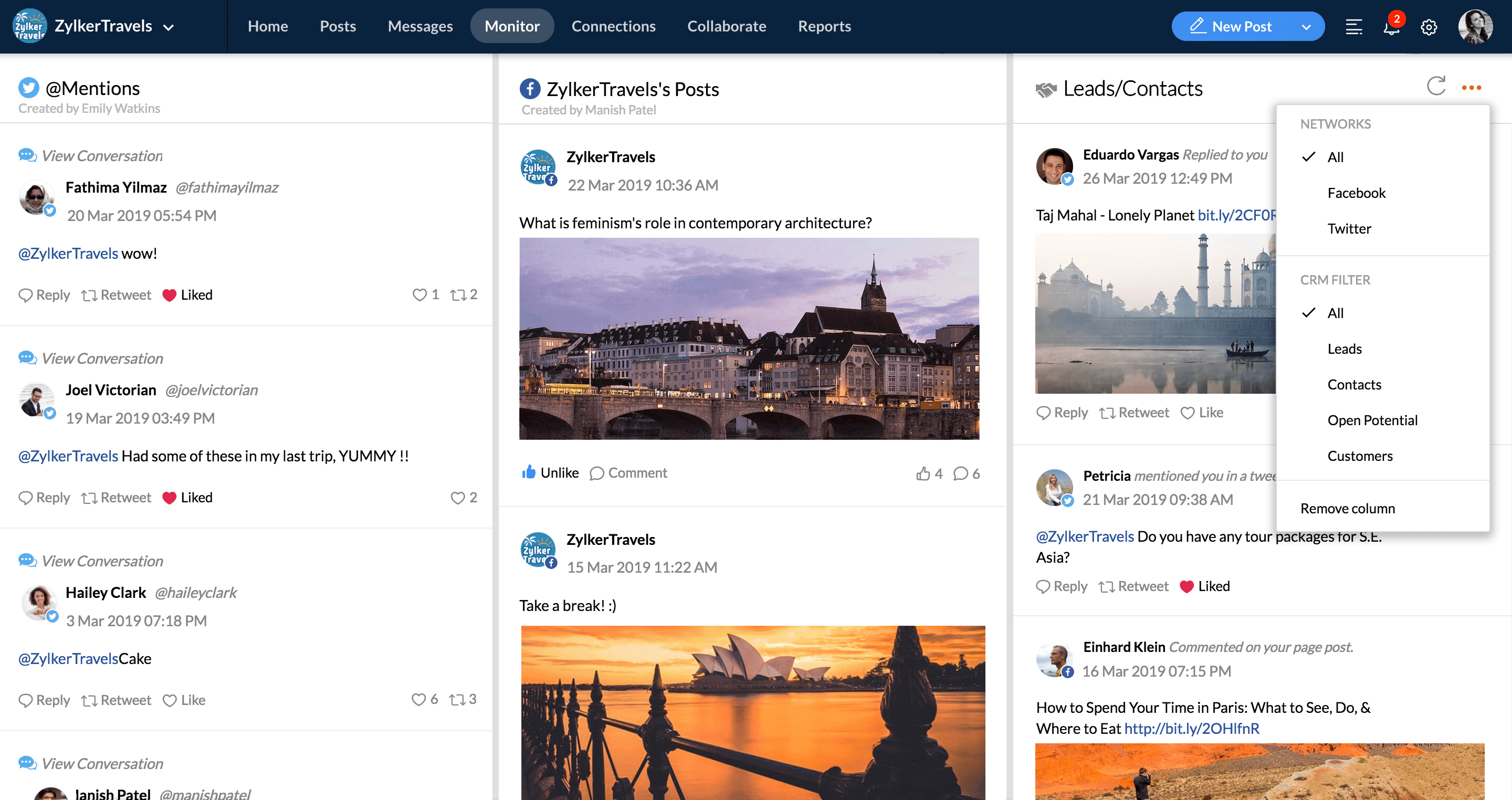 Keep an eye on revenue, not just engagement
Discovering new opportunities and engaging prospects on social media is important. Go a step further and plan your social media strategy better by identifying social channels that are bringing in the highest amount of revenue.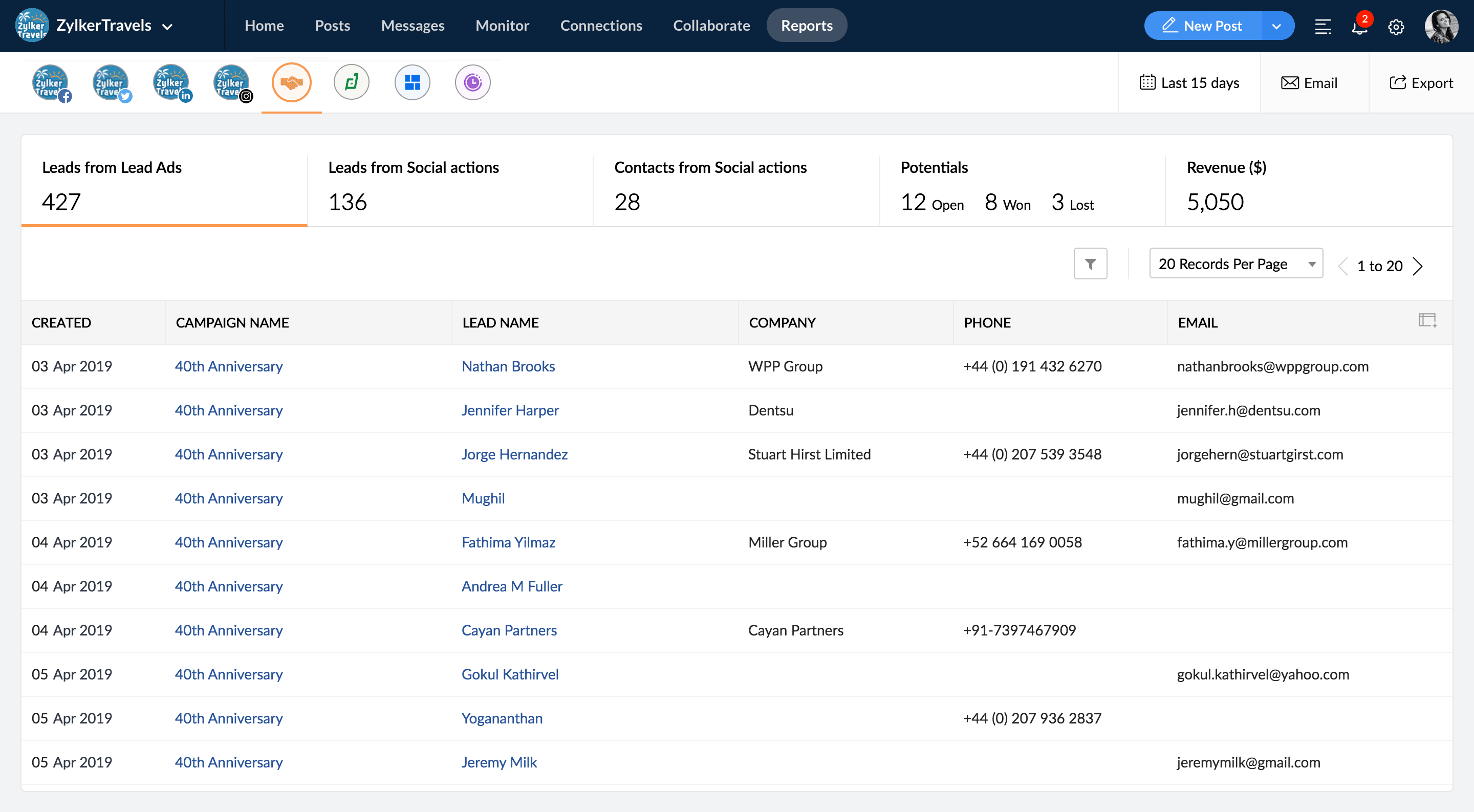 Drive leads to Zoho CRM with Facebook Lead Generation in Zoho Social
Capture leads from Facebook Lead Ads and push them directly to Zoho CRM with a single click. Create workflow rules to convert Lead Ad engagements into Leads and Contacts automatically. View detailed CRM reports, and identify the best ads that are helping you generate the most revenue for your business.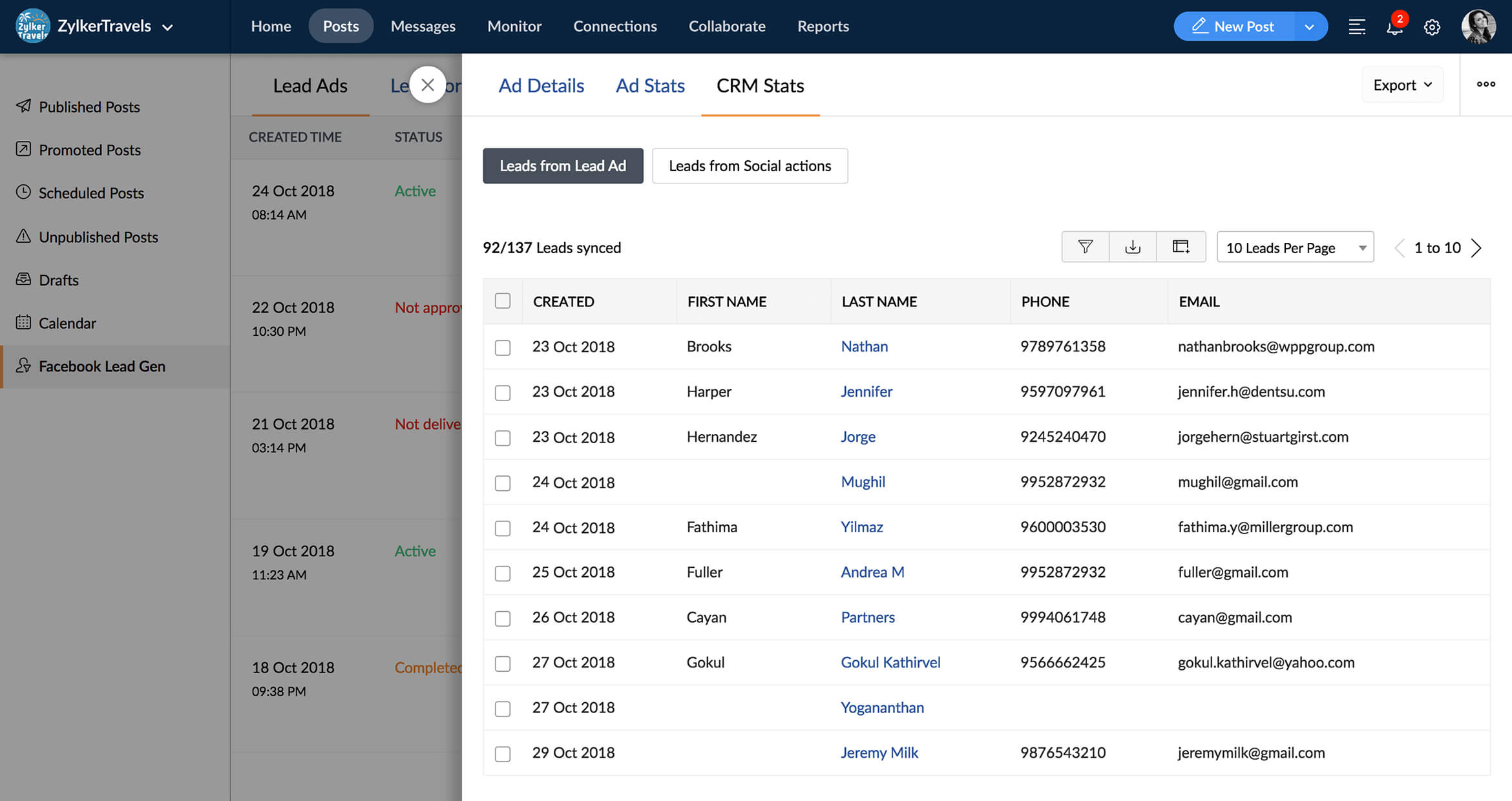 "The professionalism and the quality of IQ and work involved in building this are only matched by their CRM platform - which needs no introduction anymore. You can see that they KNOW their business. And, they're happy to share it with you. Hats off!"

"If you are already a Zoho CRM customer, you do not have to think twice. Zoho Social is an easy-to-use social media and analysis platform with enough intelligent publishing and information functions to satisfy social media or brand managers looking for simple metrics."

"It's a great place to start especially if you are using Zoho CRM. Used it for 30 days on trial basis and it delivered some great results saving time and resources. It has the capability to double check if everything is set up correctly between Zoho CRM, FB and Zoho Social."

"If you are looking for a solution that does more than social media posting, Zoho Social is the perfect tool to spark online conversations and generate leads. It allows you to monitor what matters and syncs perfectly with Zoho CRM."

"It is much easier to interact with leads and potential customers right from the dashboard and refer them over to the CRM program."

"One killer function = gathering social engagements so you can turn the positive ones into leads in your CRM. This saves me hundreds of hours of work a year."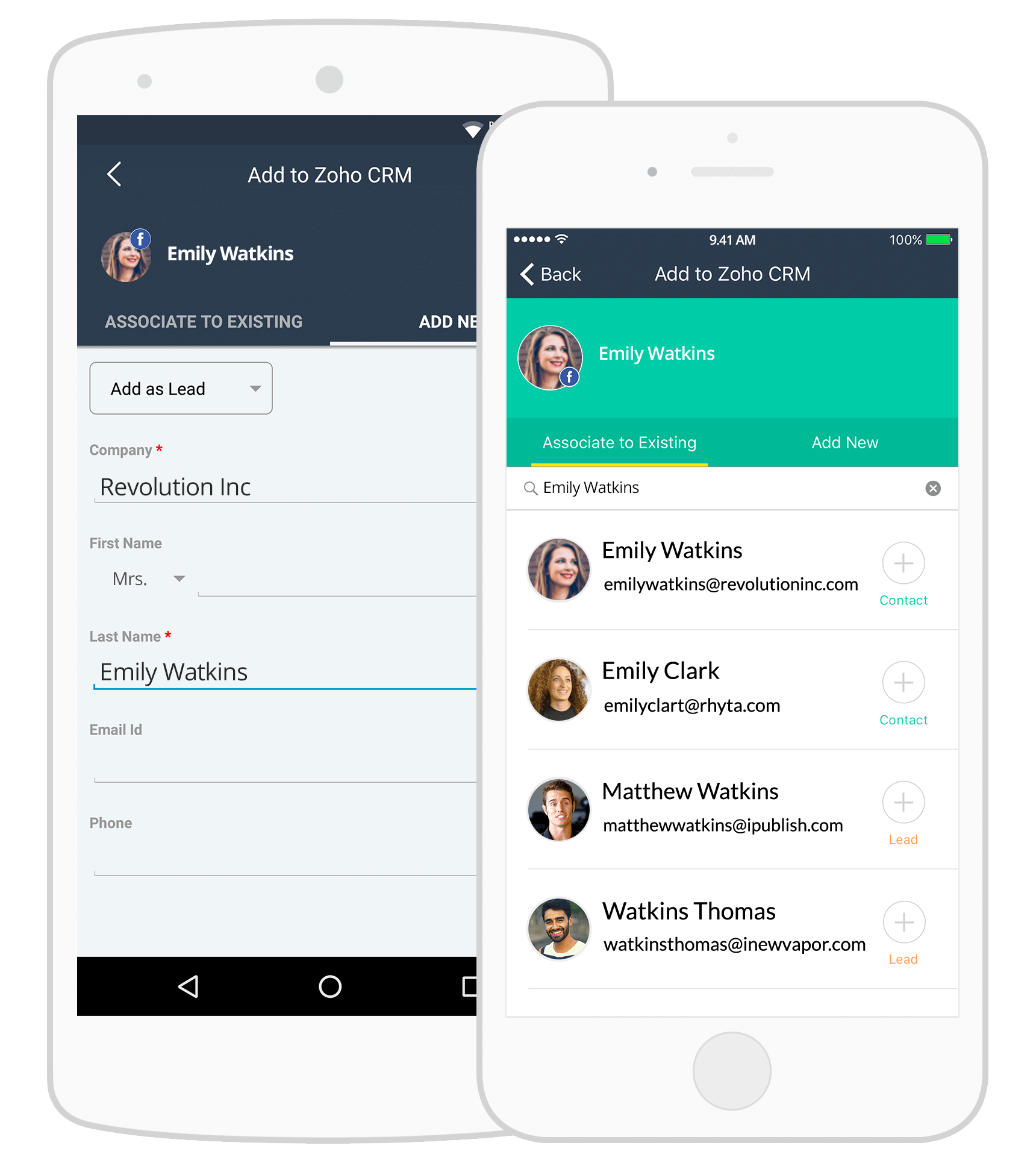 Generate leads from your smartphone
Discover new leads and contacts on social media even while you're on the move. Our mobile app lets you create leads from your Brand Mentions, Messages, and Keyword Searches, all in real-time.
Track revenue from your social media marketing efforts
Get Started