The best social media tool for your Facebook Pages and Groups
Engage your audience, track performance, and build a lasting presence across Facebook Pages and Groups—using a powerful set of publishing, monitoring, and reporting features.
Try for free
Publish
Analyze
Monitor
Collaborate
Lead Ads
Publish in more ways than one
Best time to post? SmartQ it.
Discover your golden-hours of content publishing, the time-slots that work best for you. SmartQ suggests optimal time-slots to choose from, based on past-performance & engagement rates.
Repeat. Reuse. Republish.
Want to do a string of promotions and reminders for an event? Set a date, time, and frequency to automatically republish content as often as you want.
Customized targeting for your posts.
Reaching out to the right people at the right time is key. Set a target audience for your page and automate posts to be delivered at their local time.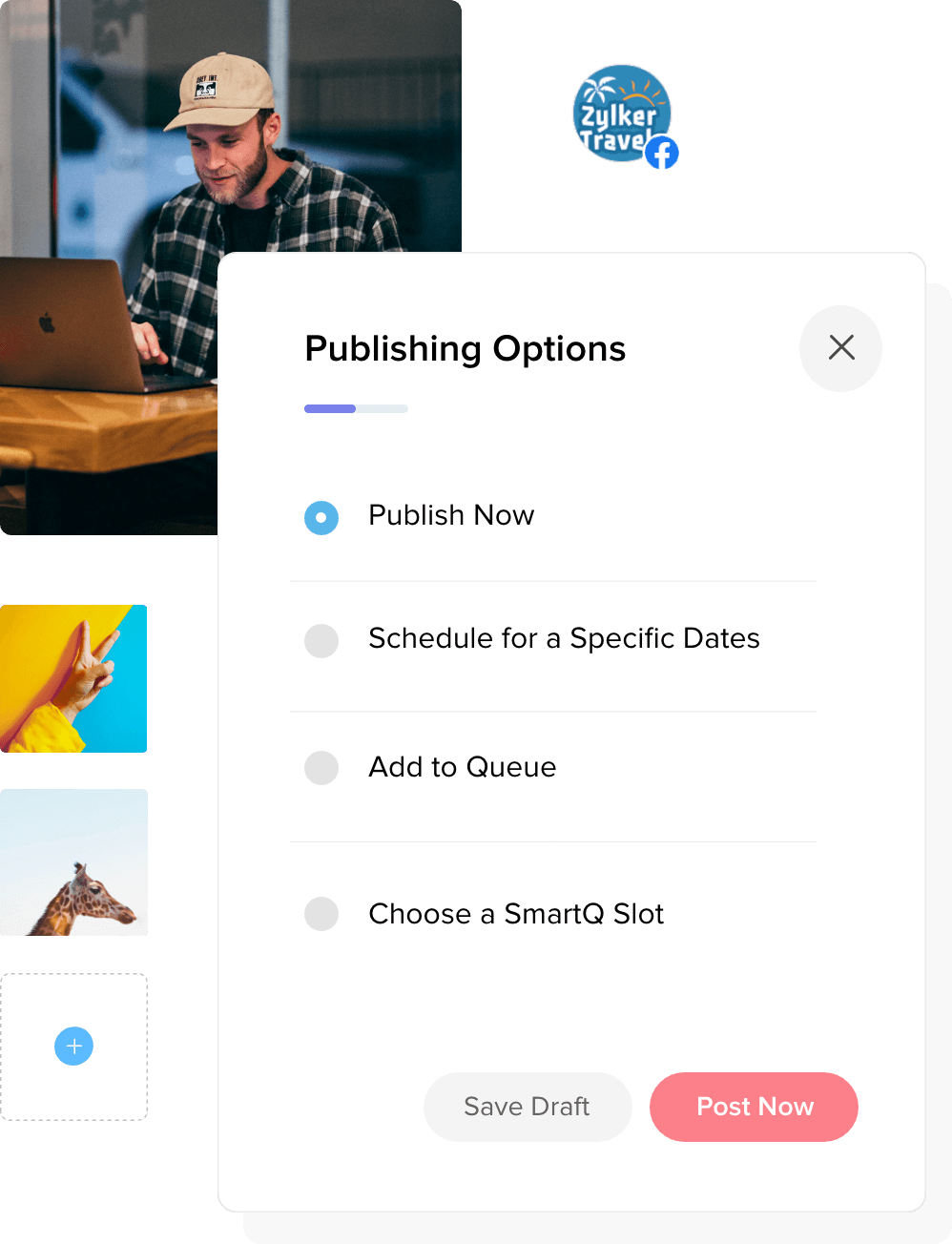 Publish or schedule

your Facebook reel content with ease

Upload, schedule, and analyze your Facebook reels within Zoho Social. You can even have a set of reels planned on your Zoho Social calendar and schedule them for later–helping you organize video content and plan around other posts easily.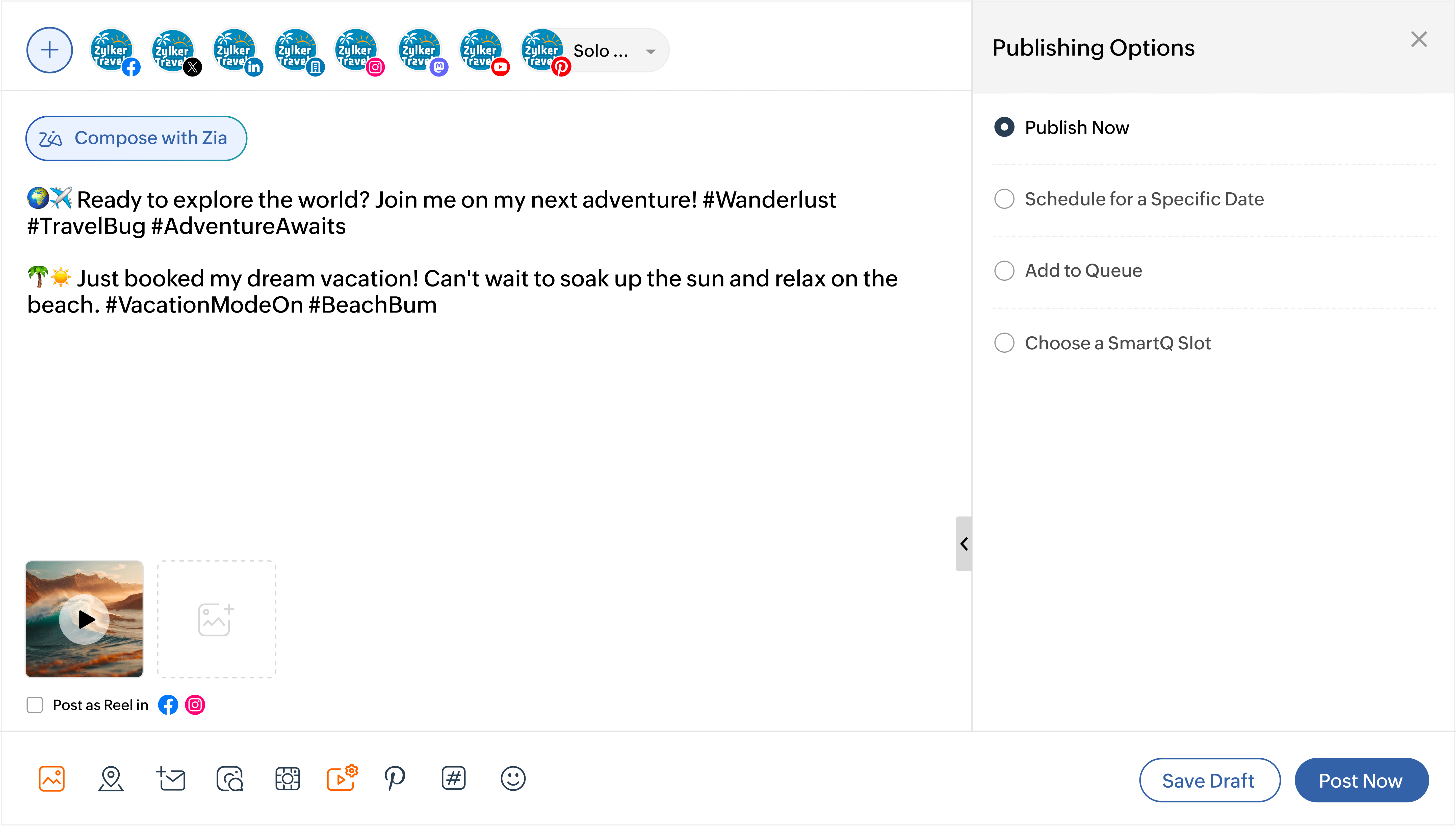 Analyze what's working for your Facebook Pages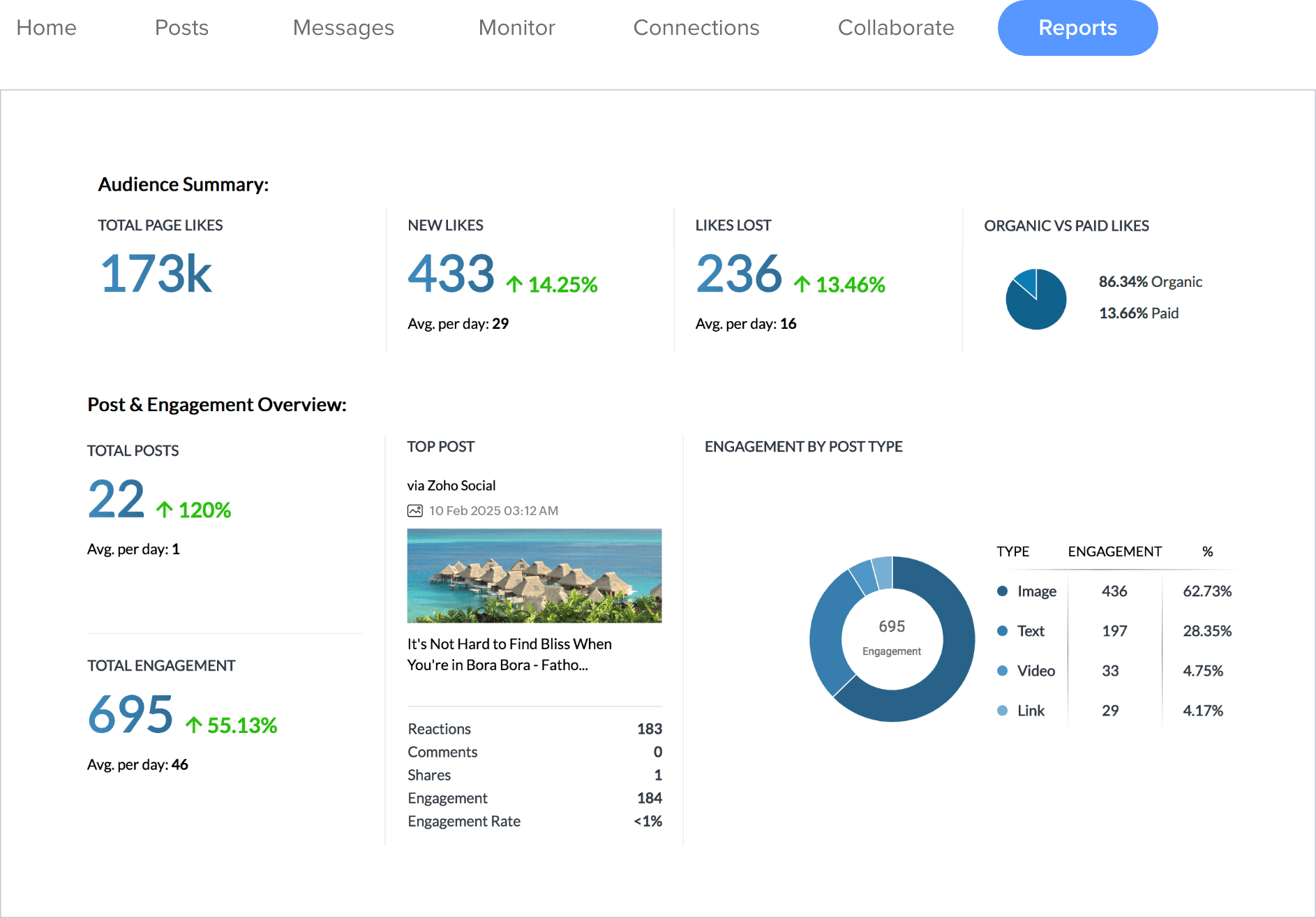 Discover and monitor key social conversations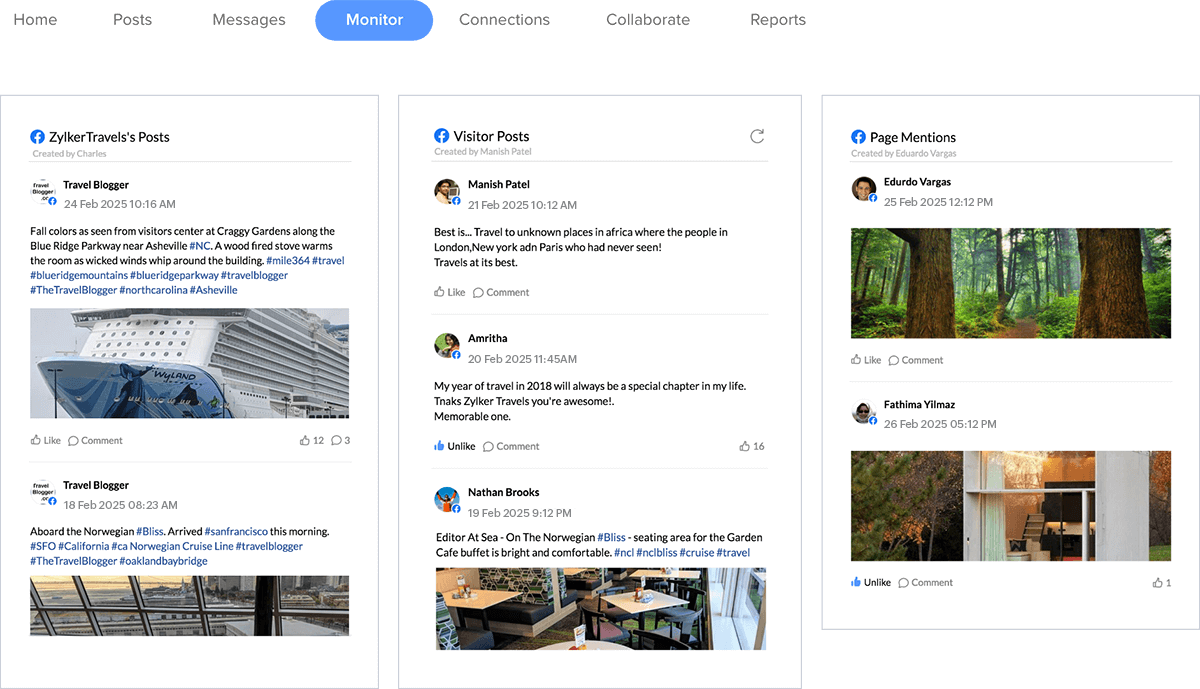 Collaborate with your team to manage multiple Facebook channels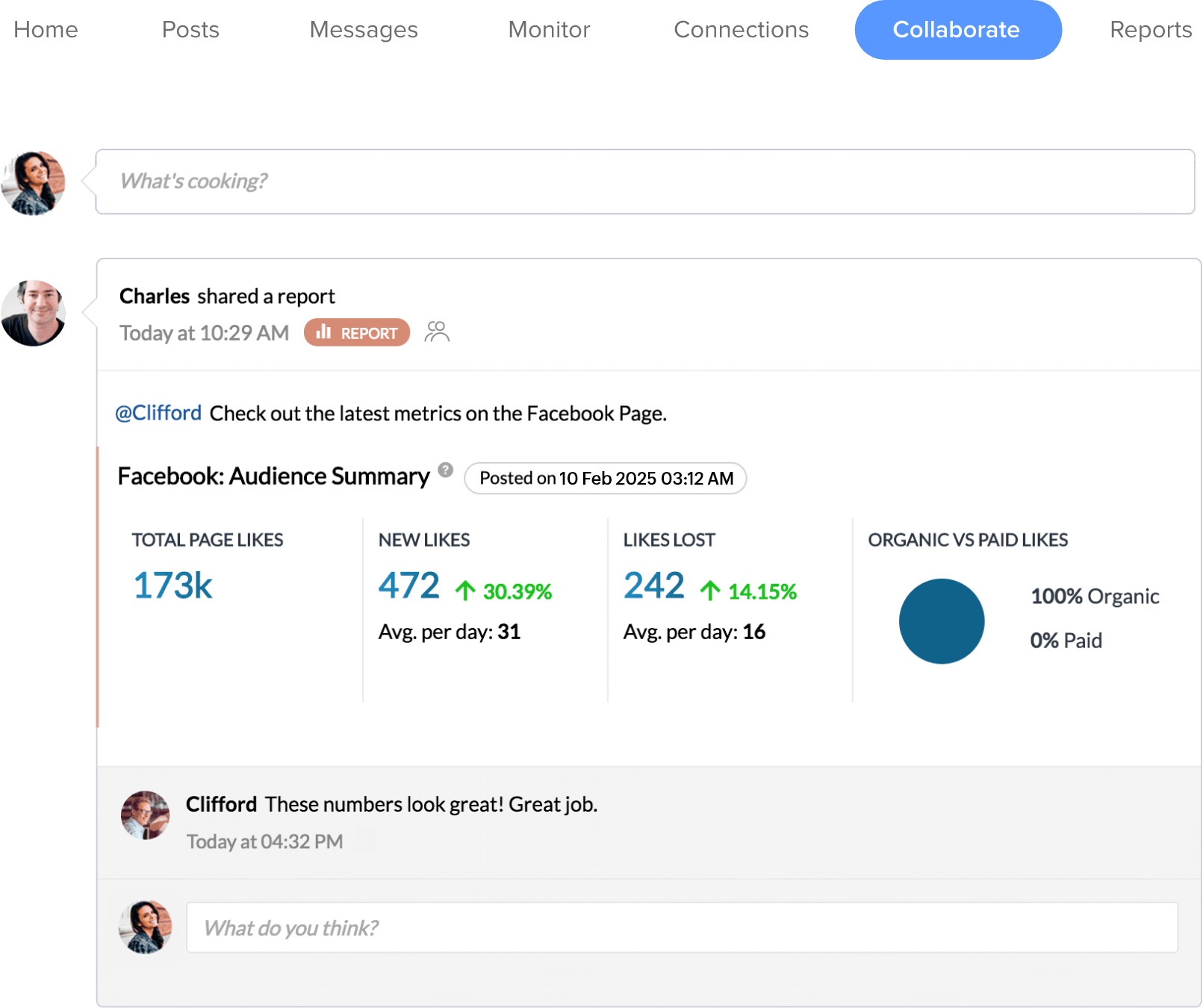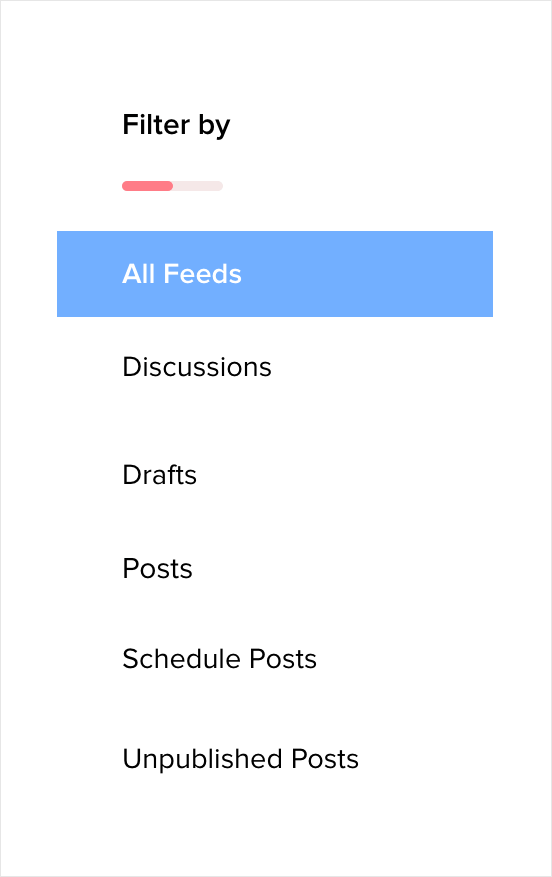 Integrate with Facebook Lead Ads and Forms to drive leads to Zoho CRM faster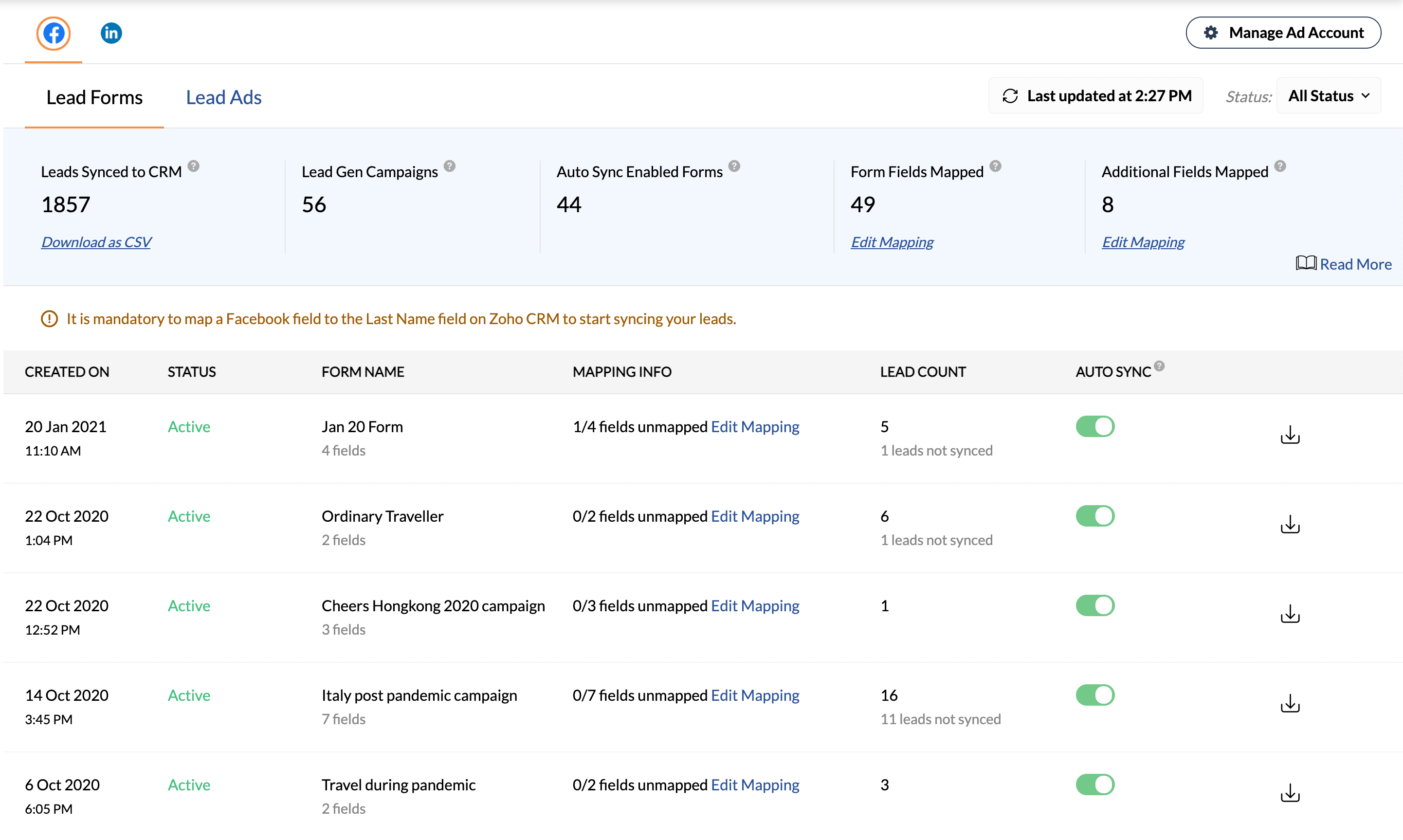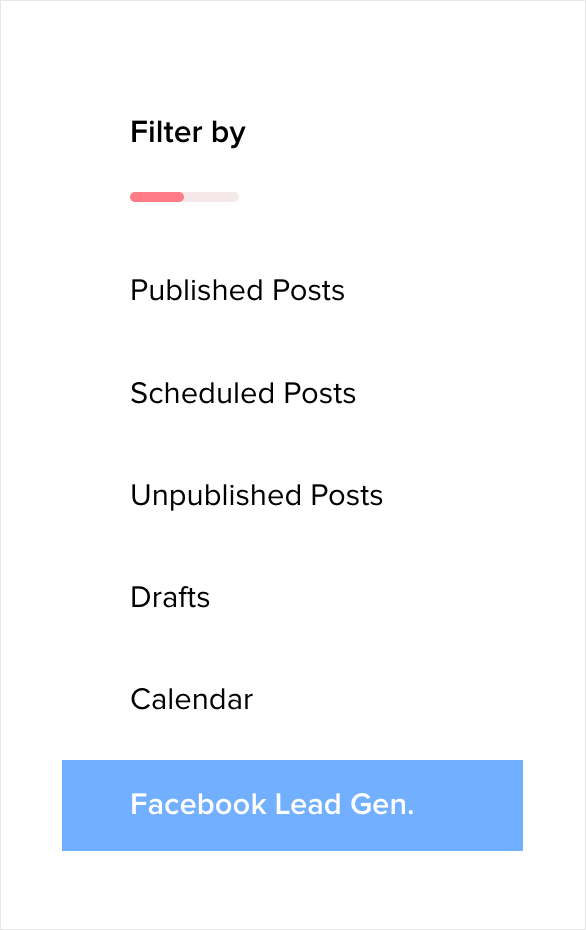 Leads in, leads out.
Collect all your leads from Facebook Lead Ads in real time and push them to Zoho CRM, for your sales team to follow up on.
A custom Form for every Ad.
Manage Lead Forms for your ads and sync them with Zoho CRM. Map your fields automatically, track where your leads are coming from, and help your sales team work faster.
Measure ad-performance.
Get insight into which ad campaigns are generating the maximum number of leads. View reports to track how these leads funnel into your business's revenue.
Manage Facebook Pages and Groups on your smartphone
A world full of possibilities, right in your pocket. Manage your Facebook Pages and Groups wherever you go with our iOS and Android apps for your smartphones.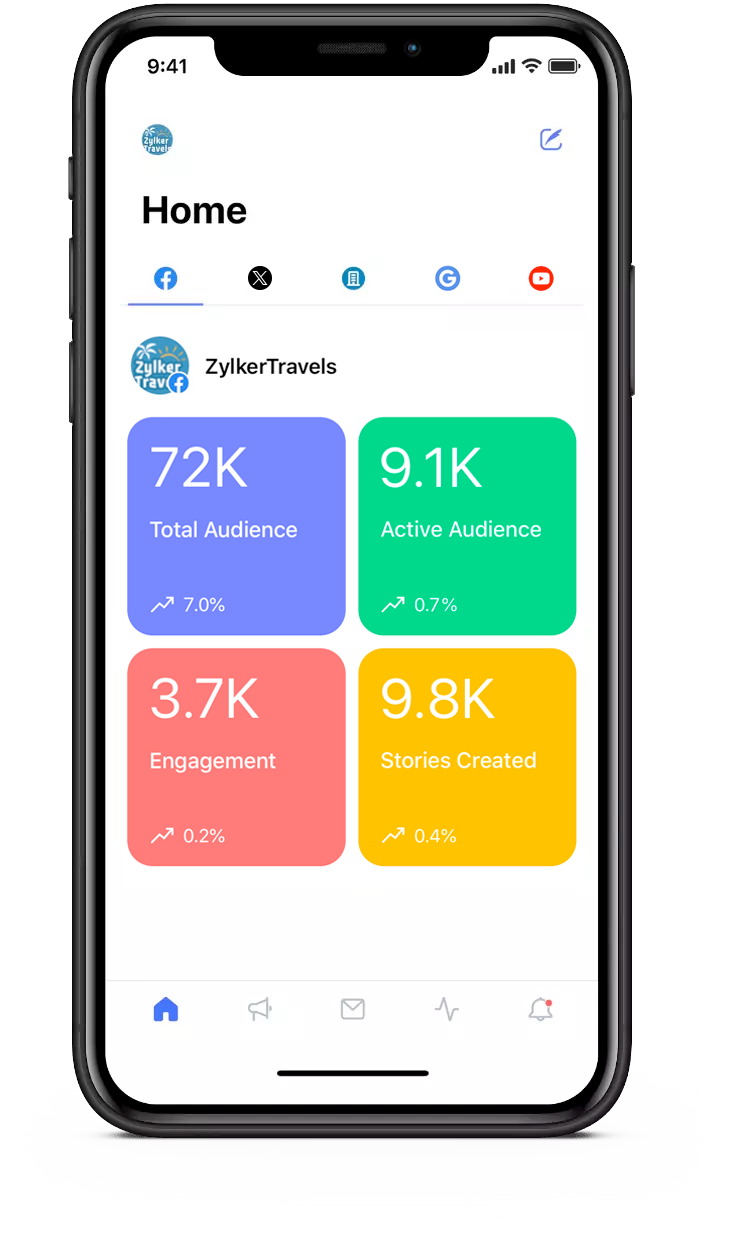 "We have been using Zoho Social for a while now, and hands-down, it's the best social media management tool that we have come across. Not to mention, LinkedIn Lead Ads have been a fantastic lead acquisition tool to get hold of our customers. We have seen our sales going up, and lead generation has never been easier."
Start managing Facebook pages and Groups with Zoho Social.
Try for free