Simplify your
marketing efforts on Zoho Social

Plan, collaborate, and publish on TikTok without hassle and grow your brand's reach.

Get Started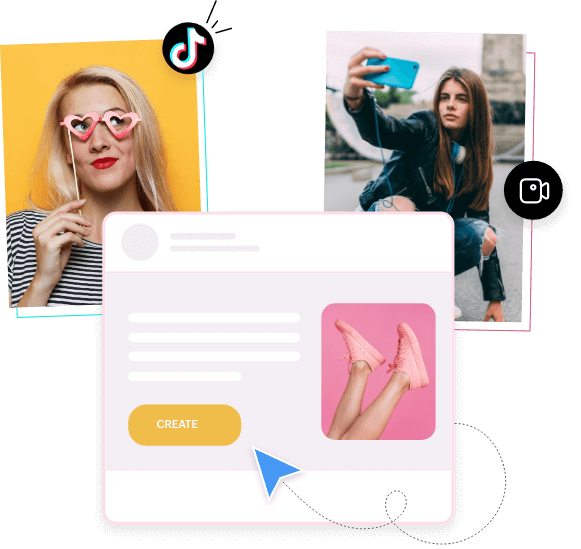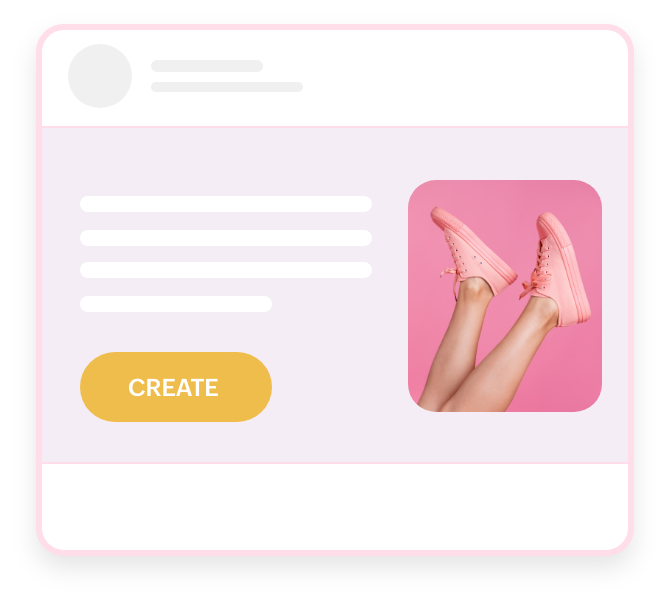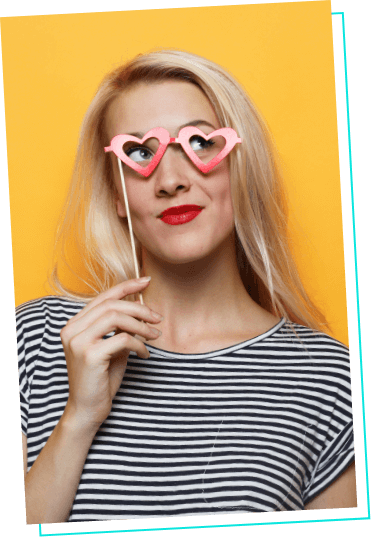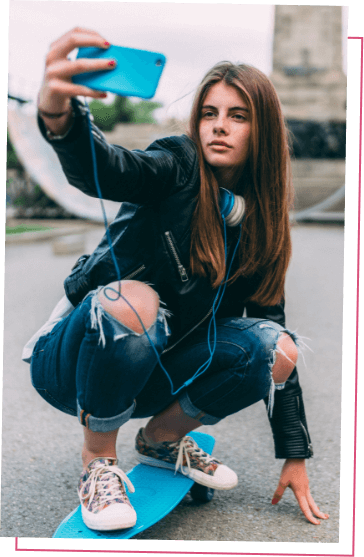 Auto-publish in seconds or schedule in advance
With TikTok on Zoho Social, you can choose to post immediately or easily schedule for later, whether you're at home or on the move. Interact with your community and gain more followers by publishing trend-setting videos on both desktop and mobile.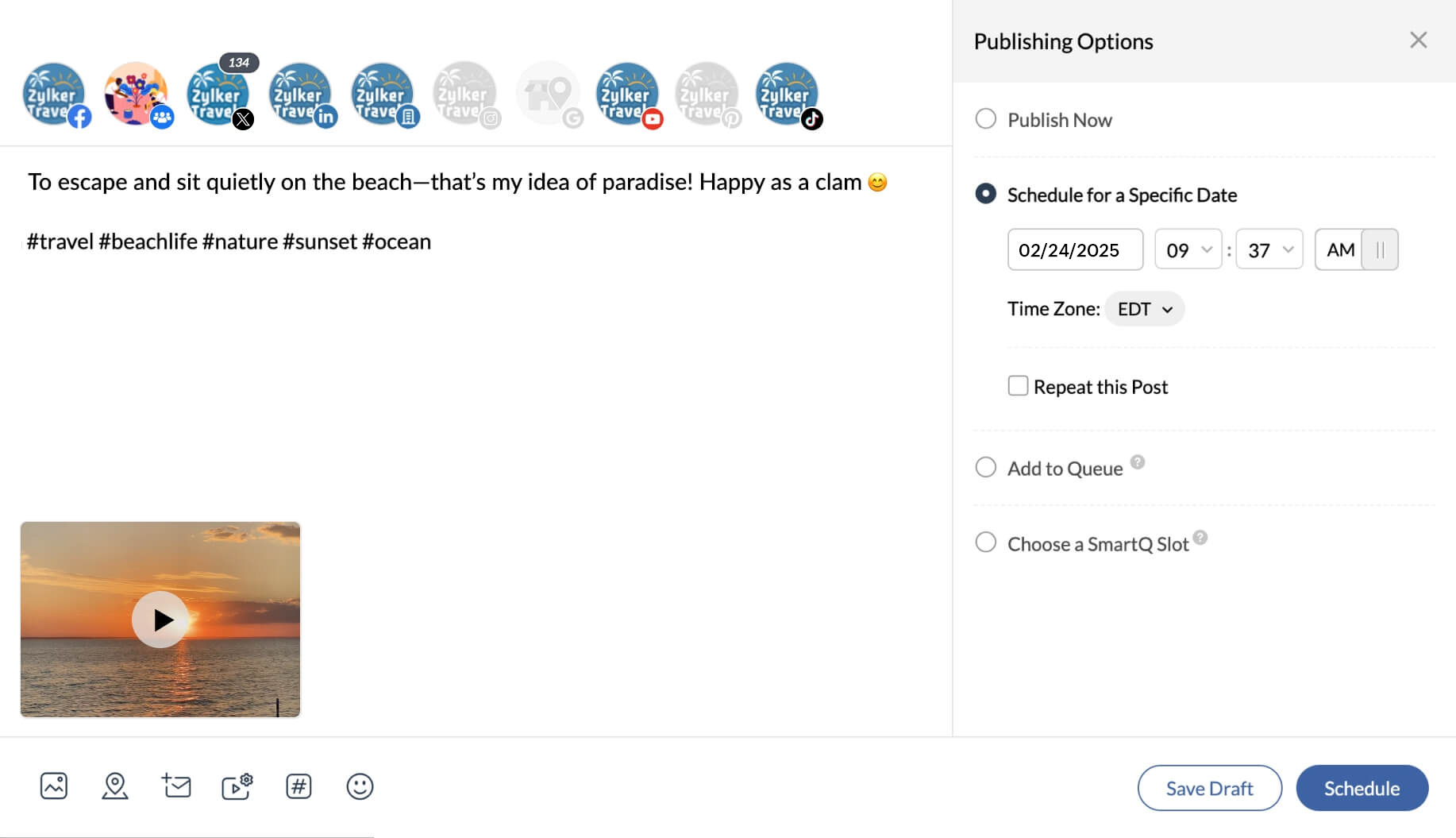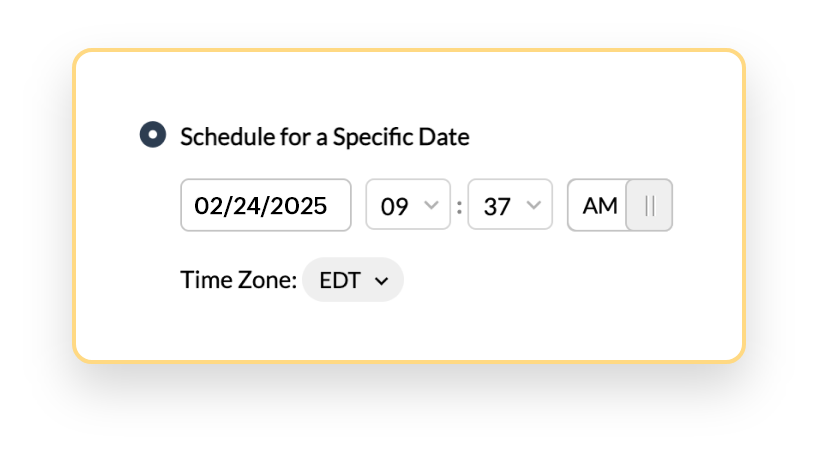 Plan smarter with our Centralized Content Calendar
Create a single view for all of your videos and manage your TikTok content strategy and campaigns while seeing what you have planned on other platforms. View all of your connected channels' weekly and monthly posts–all in one place.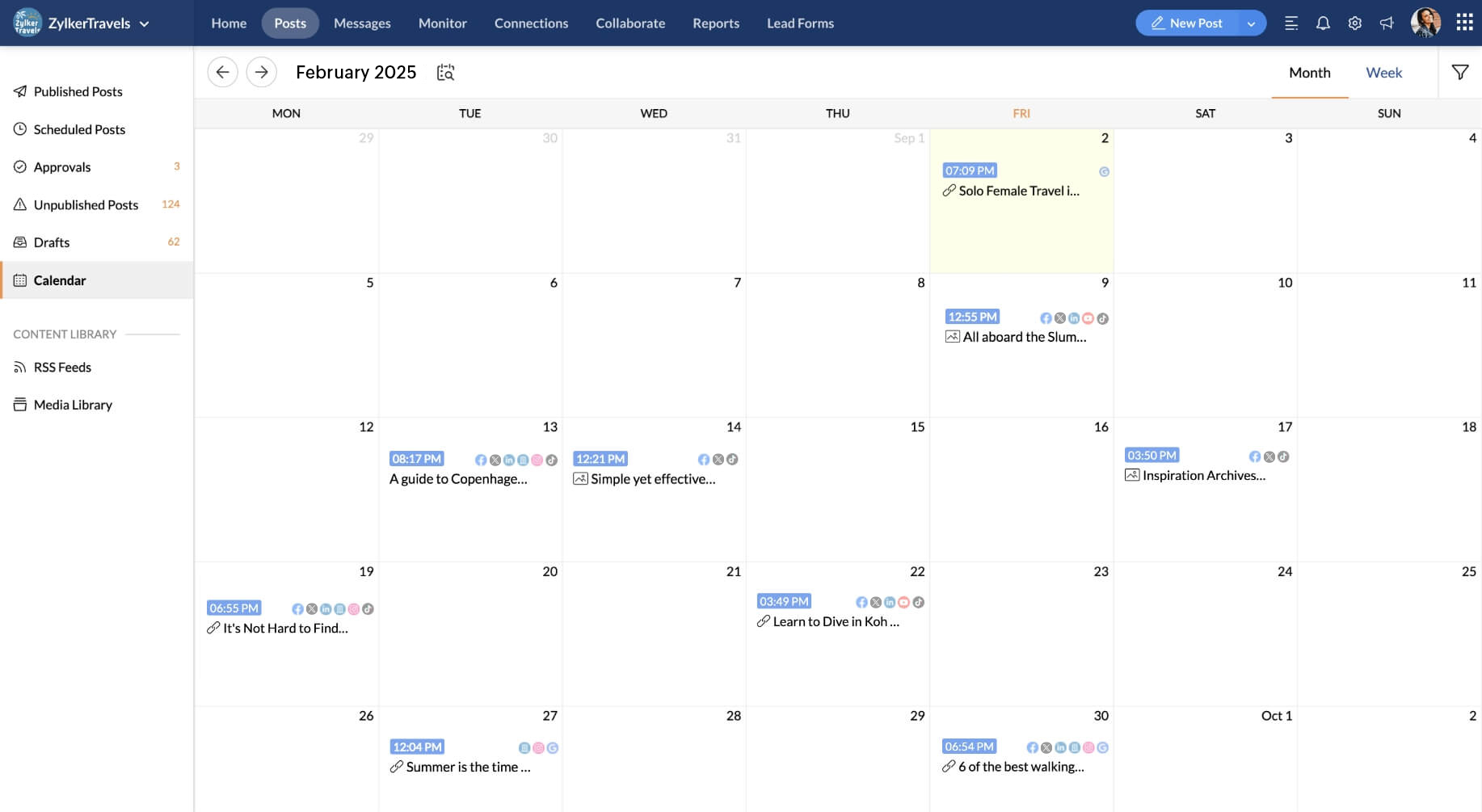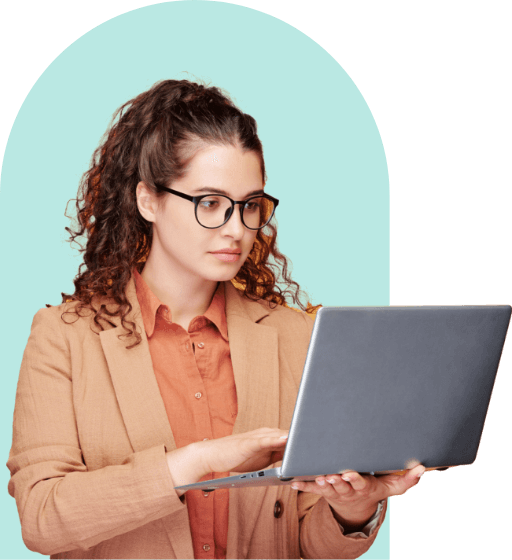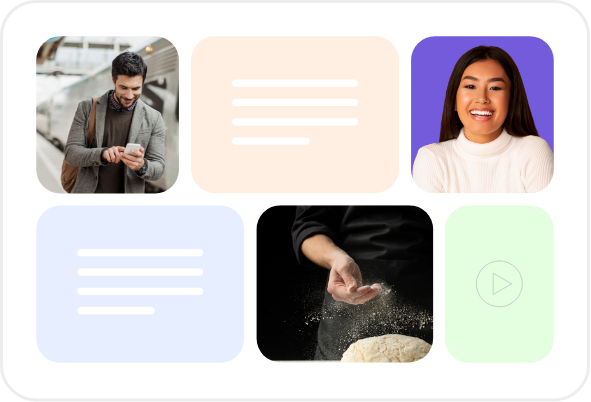 Get content approved before it goes live with seamless collaboration
Carry out your TikTok marketing strategies successfully by bringing your team together and assigning duties accordingly. Brainstorm ideas for your next videos with the help of Zoho Social's collaboration feature and discuss drafts of videos that've already been published. Setting up approval workflows will ensure that your TikTok videos are consistent with your brand positioning and will make collaborating a breeze.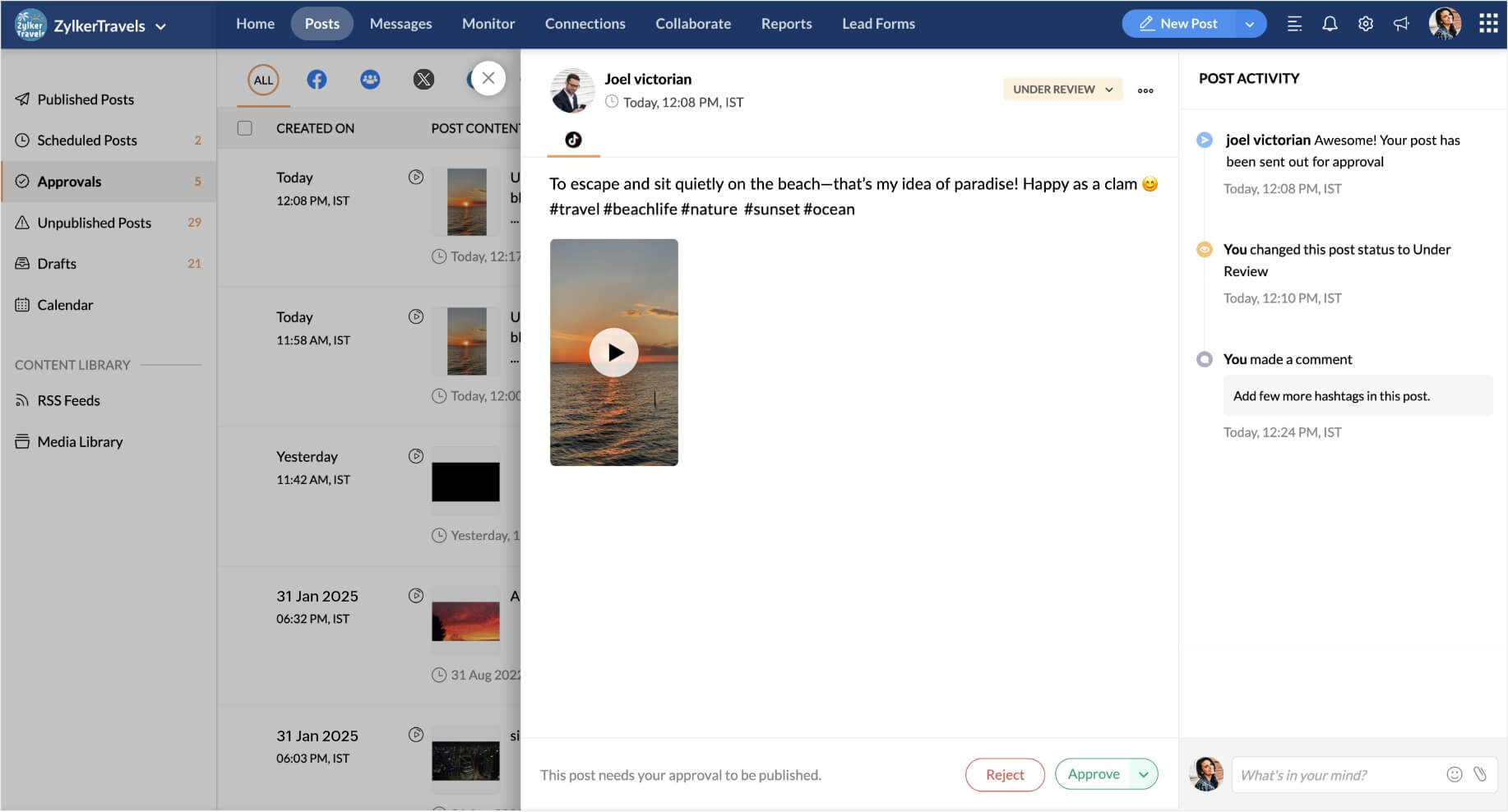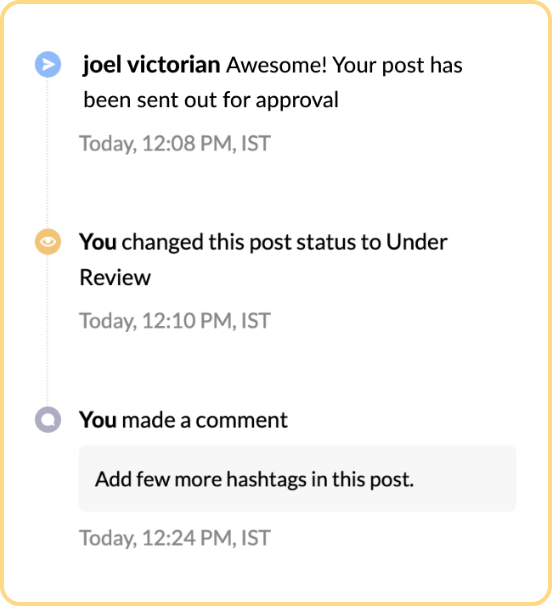 Analyze post performance and user engagement with powerful insights and statistics
The TikTok Reports tab allows you to assess all of your TikTok-specific KPIs like video views, profile views, audience growth, engagement distribution, performance summary, and more, all in a single glance. The post stats tab gives you an overview of the total number of likes, comments, shares, reach, average video watch time, impression source, and more, which will in turn help you analyze and compare video performance and user engagement.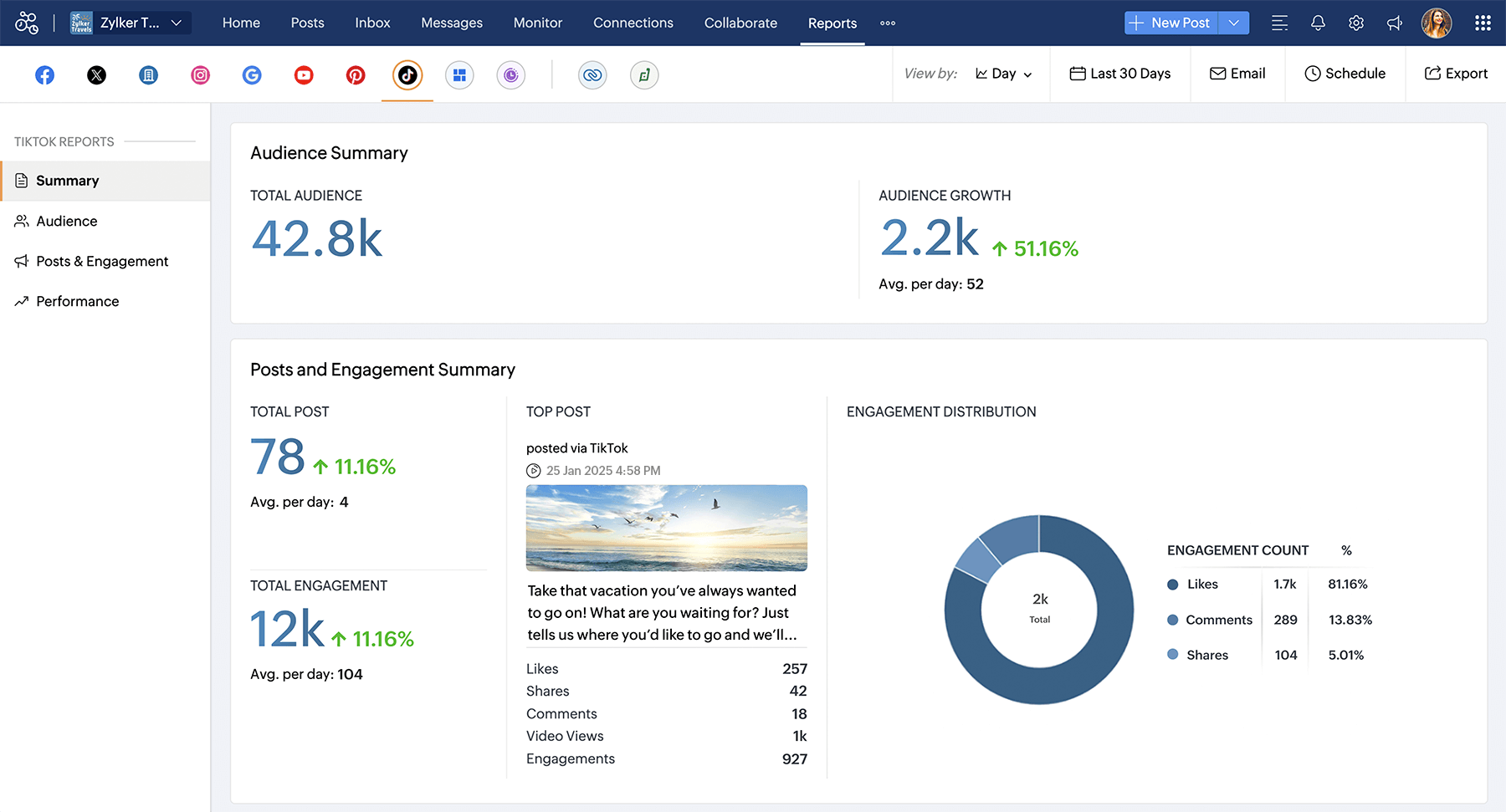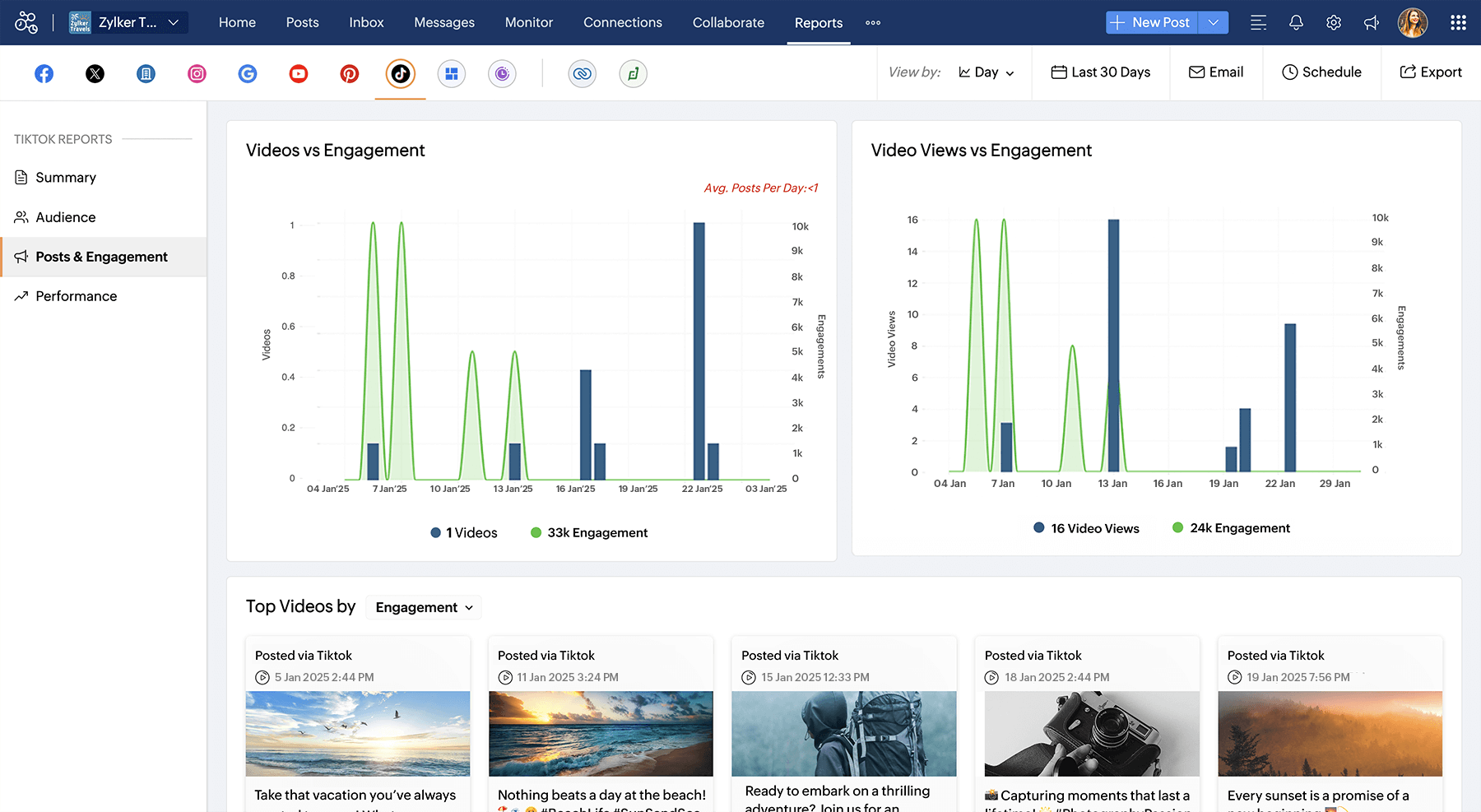 Moderate and engage with comments in real time
Find out how much more effectively you can meet the demands of your customers and increase brand loyalty by managing comments in real time from a single window.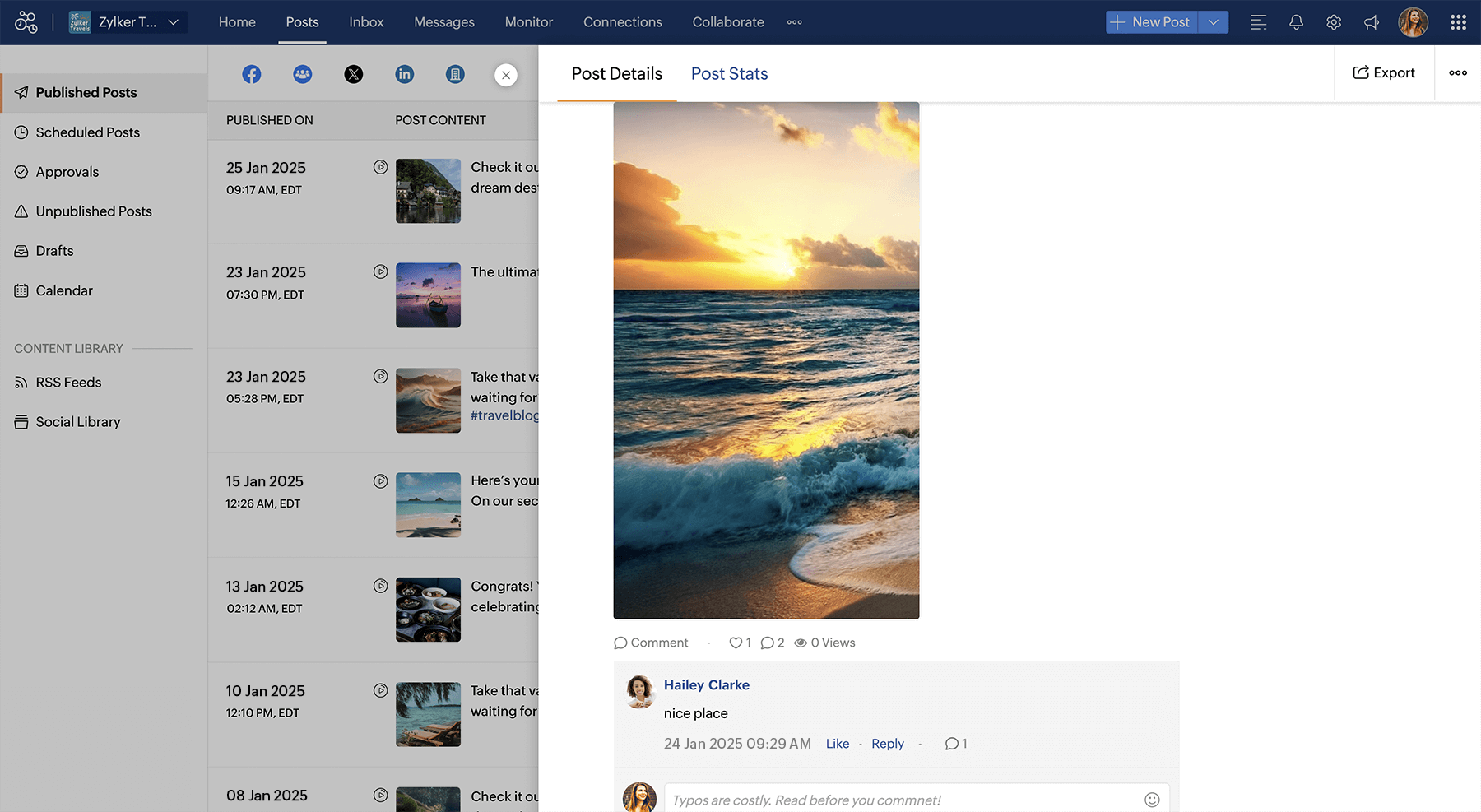 Grow your brand presence like never before on the most trending social networking platform!
Get Started
Note: Unfortunately TikTok won't be available to access via Zoho Social in India due to the ongoing regulatory restrictions on the platform.