Why Zoho Books is the preferred accounting software of businesses
Stay VAT compliant

Zoho Books makes VAT less taxing for small businesses. Knowing your VAT liability, and preparing your VAT returns and audit reports, is a piece of cake with Zoho Books.

Work better together

Zoho Books makes working with your team simple. Role-based access lets you add your colleagues and your accountant to your organisation so they can log time, view reports, or manage your accounts, all without additional user fees.

Save time with automation

Create unique workflows instead of spending time on tedious tasks. Zoho Books takes care of high-volume, error-prone processes from chasing customer payments to generating recurring invoices, giving you more time to focus on your business.
Features at a glance
Keep the money coming in with Zoho Books. Send quotes, convert to invoices, and get paid online, on time.
Create invoices in seconds
Chase payments easily with payment reminders
Collect advance payments with retainer invoices
Learn more
Stay on top of your payables and know where your money is going. From vendor bills to expenses, Zoho Books makes managing payables easy.
Create and send purchase orders
Upload expense receipts
Keep track of the payments you've made
Learn more
Capture the goods and services you offer and quickly add them to your transactions.
Keep track of inventory levels at all times
Set reorders point and replenish stock when it gets low
Create custom prices for individual customers
Learn more
Set up your bank account and import your transactions to your accounting software.
Import your bank statements to Zoho Books and skip data entry
Set up rules to categorize your banking transactions
Reconcile transactions in moments and stay tax-ready
Learn more
Keep track of time spent on projects and effortlessly invoice your customers for your work.
Manage multiple projects easily
Create invoices directly from projects
Track unbilled hours and expenses
Learn more
Get all your contacts in one place for easy communication.
Create, edit, and manage your customers and suppliers from within Zoho Books
Collaborate with your clients through the customer portal
Securely store customers' payment information to automatically charge them for recurring transactions
Zoho Books supports 70+ business reports to help you get better insight into your business health.
Schedule reports and email them to yourself or share them with your team
Get a business overview with your custom dashboard
Run reports on business health
Learn more
Here's how Zoho Books keeps your business VAT compliant 
VAT in invoices

The invoices in Zoho Books capture all the details required to ensure VAT compliance, from the place of supply to the tax registration number, display all the details prescribed by ZATCA.

VAT in items

Choose the appropriate VAT while creating an item and watch Zoho Books automatically populate the selected tax rate each time you create a transaction.

VAT in contacts

We make it easy for you to comply with ZATCA mandates. Zoho Books lets you choose VAT preferences for your contacts, and automatically fetches the right tax rates when you create a new invoice.

VAT in reports

Zoho Books calculates your VAT liability in a consolidated report that is ready to be exported and filed during tax season. Get detailed insight into your sales and purchase transactions and your claimable input VAT credit.
Simple and affordable pricing
*Businesses with revenue less than 200,000 SAR per annum are eligible for the FREE Plan
Powering thousands of businesses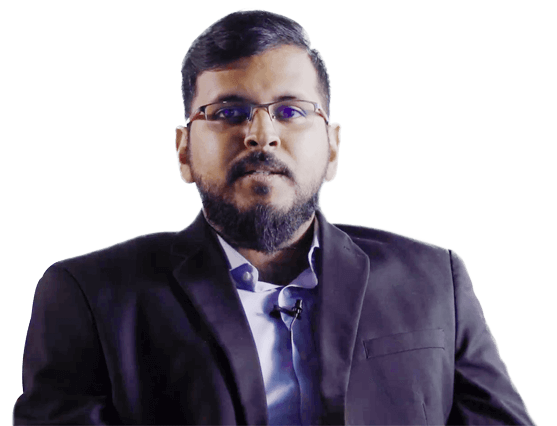 MOIZ SITABKHAN
Conceptualize, Dubai, UAE
Moiz Sitabkhan, CEO of Conceptualize, needed a cloud-based accounting system to help him drive business forward in the VAT era. Watch how he realised that Zoho Books was the key to managing his financial growth.
Zoho Books has played an instrumental role in helping our creative company stay VAT compliant, and it has saved us a lot of time to focus on what we love doing. The new e-invoicing support in Zoho Books has helped us to effortlessly transition our business to comply with the ZATCA requirements. I highly recommend Zoho Books to other businesses in the KSA.
NAVIDAH SIDDIQUE
FINANCE LEAD, ADISTOTLE, SAUDI ARABIA
Out of the box integrations
Accounting on the go
Manage your finances wherever you go, with the Zoho Books mobile apps.